What's New With JYJ?
Will Update Continuously...
Pure Love #김재중 & Madonna UEE: play relatable characters in drama Manhole
http://
m.entertain.naver.com/read?oid=382&a
id=0000575431&lfrom=kakao
…
#김재중 's Bong Pil goes back and forth between high school days and present time as he tries to confess his love to Sujin
via crystalmoon0213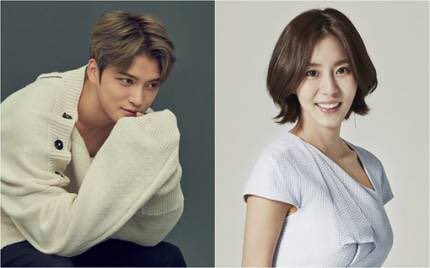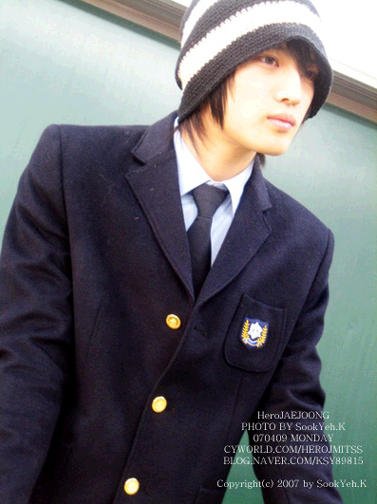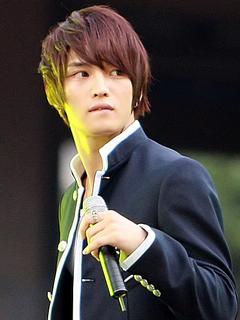 ***
PR Ambassador Jaejoong Update
20170628 pcitykorea IG
miacat9095
https://www.instagram.com/p/BV4ReMqg_vz/
[Other IG]

I will b engaged in many exciting activities w Paradise City in future as PR ambassador Pls give us lots of love/attention.
via crystalmoon0213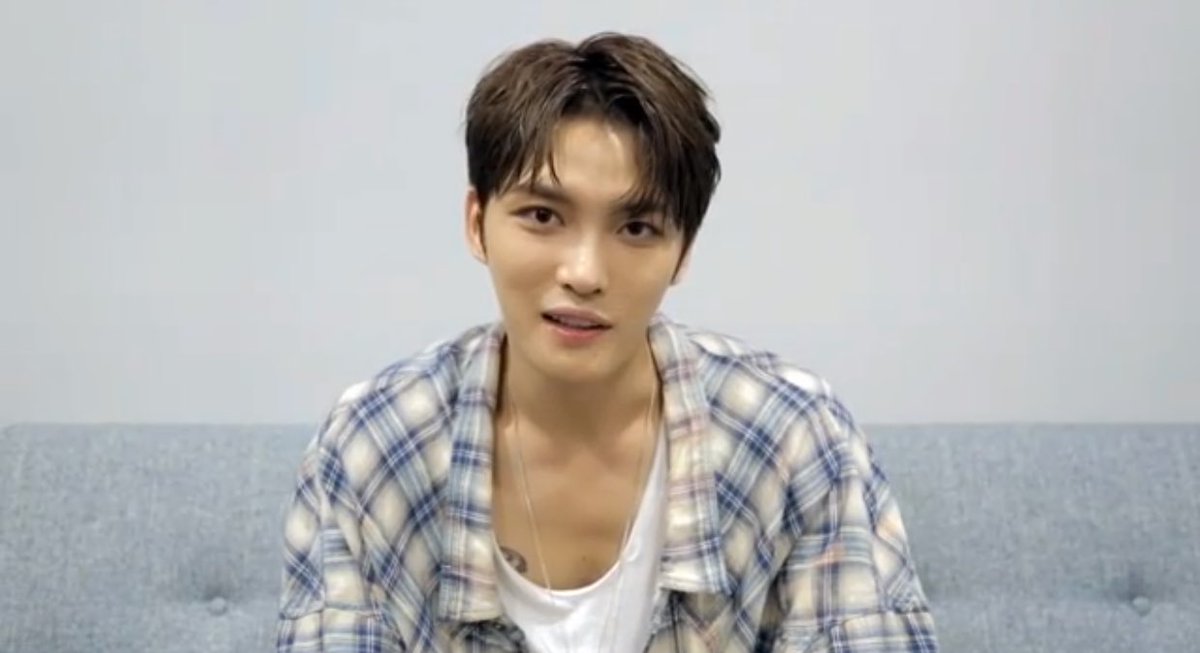 https://www.facebook.com/ParadiseCityKR/videos/1240913886035832/
***
Gyeonggi Traffic Safety Fair
Uphill Road
오늘
Uphill Road, Ment, and Death Note duet
HARU XIA
ohmyjun
Uphill Road and Ment
velvet xia
OHMYJUN
11 AM
오늘
velvet xia
OHMYJUN
Dangerous
오늘
힐링시아
ohmyjun
오늘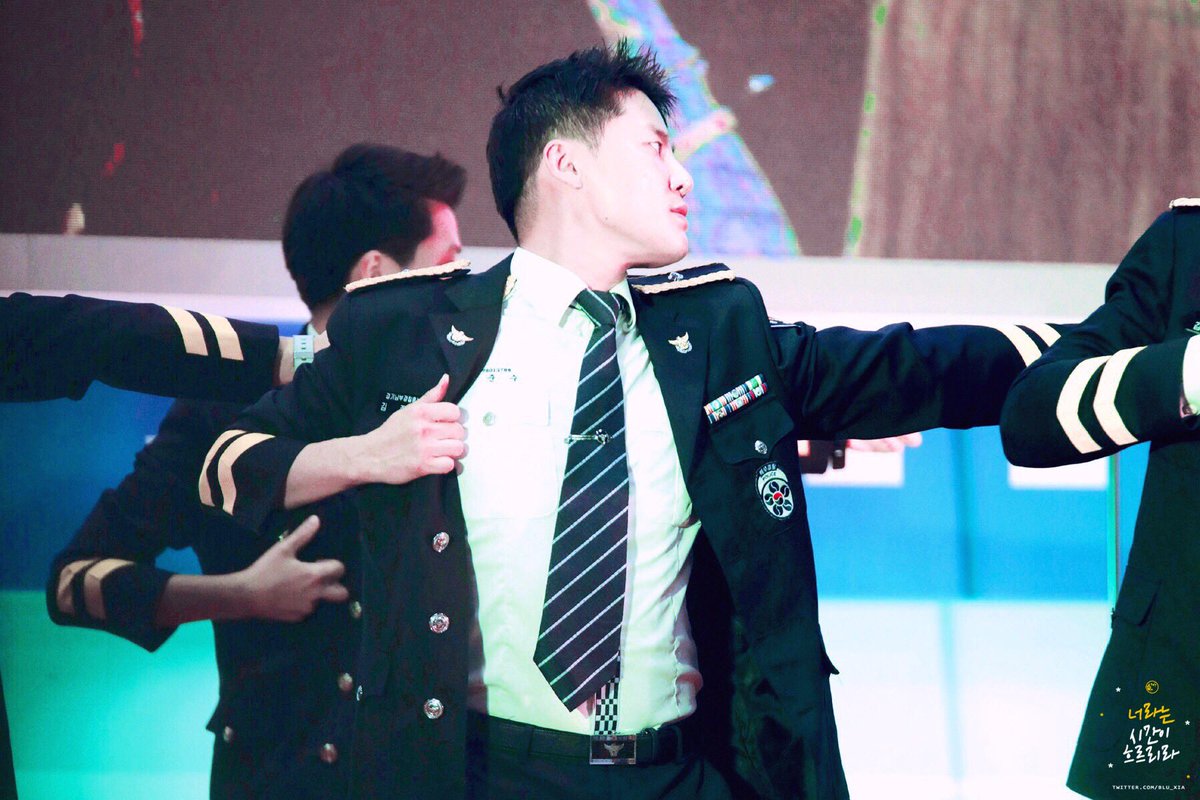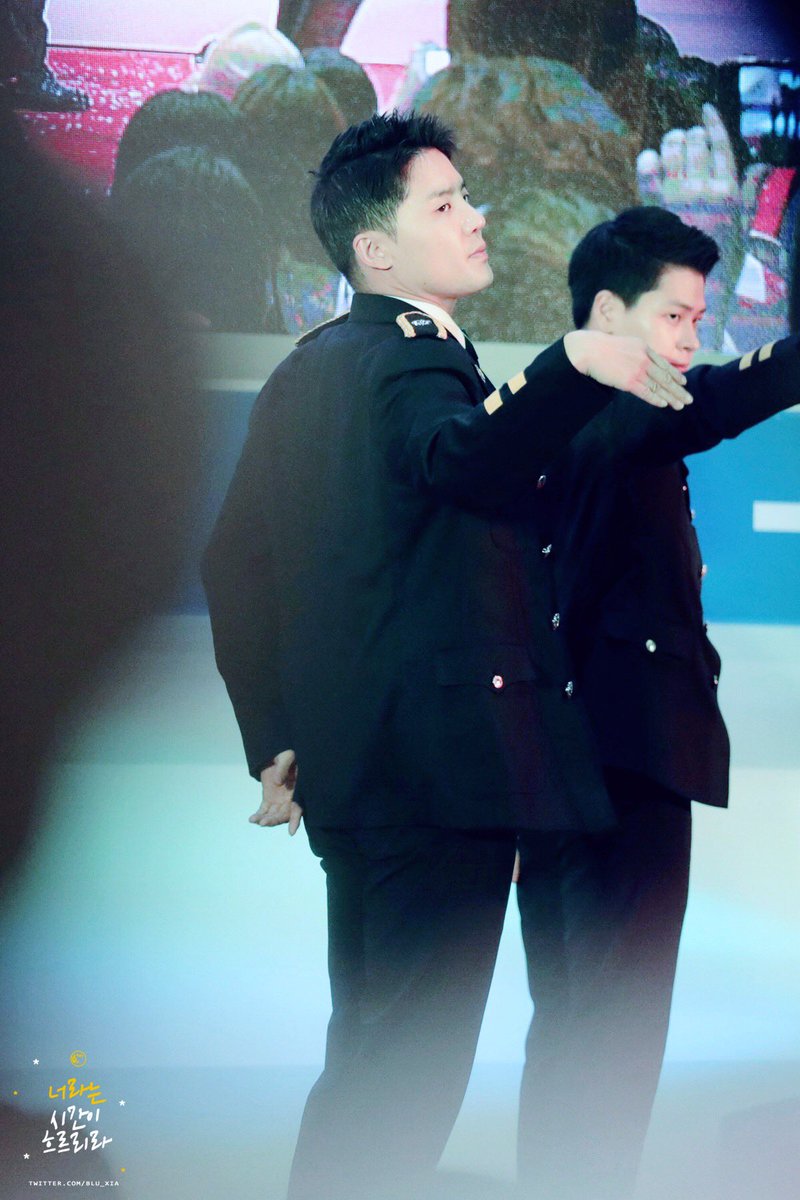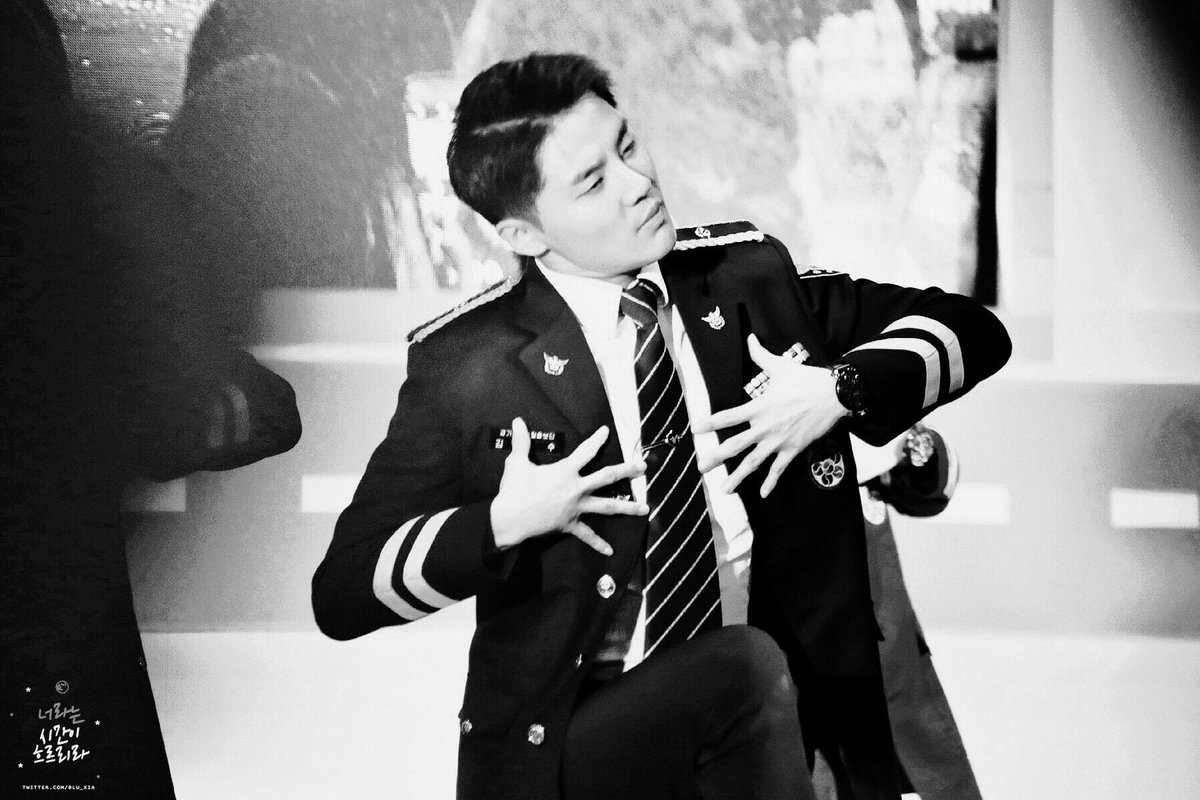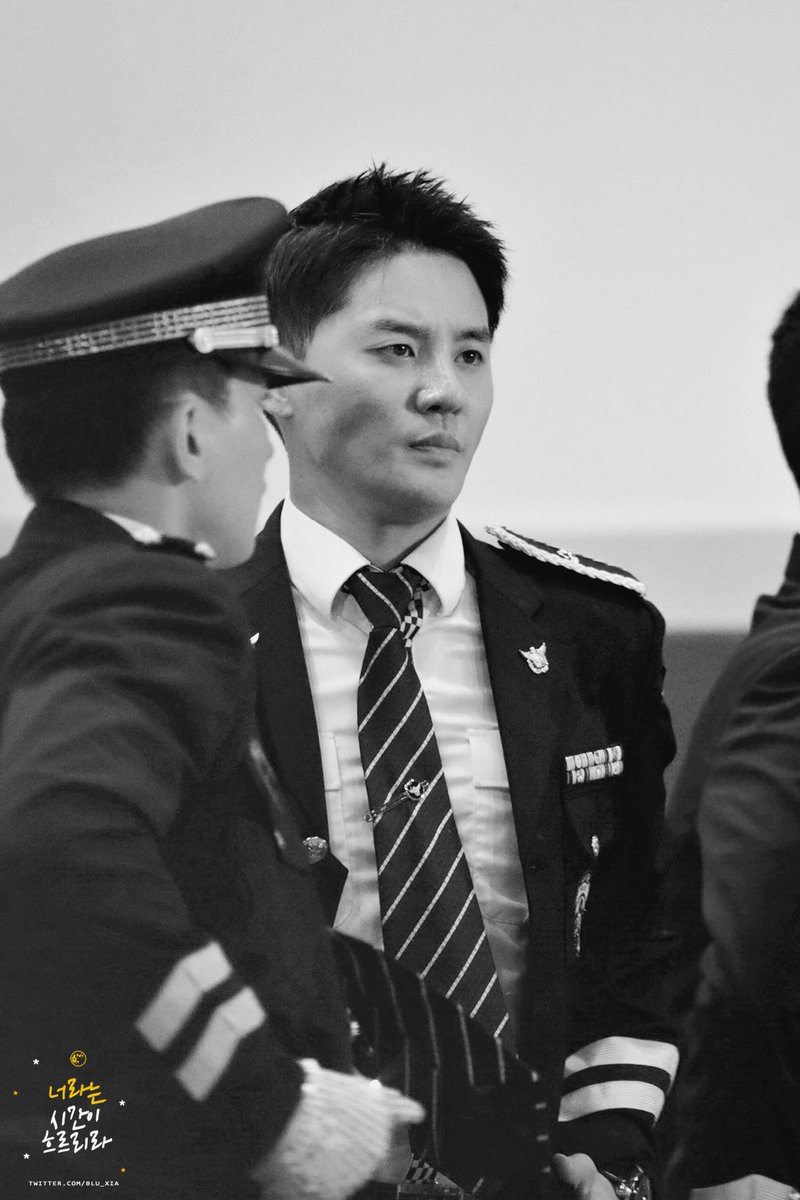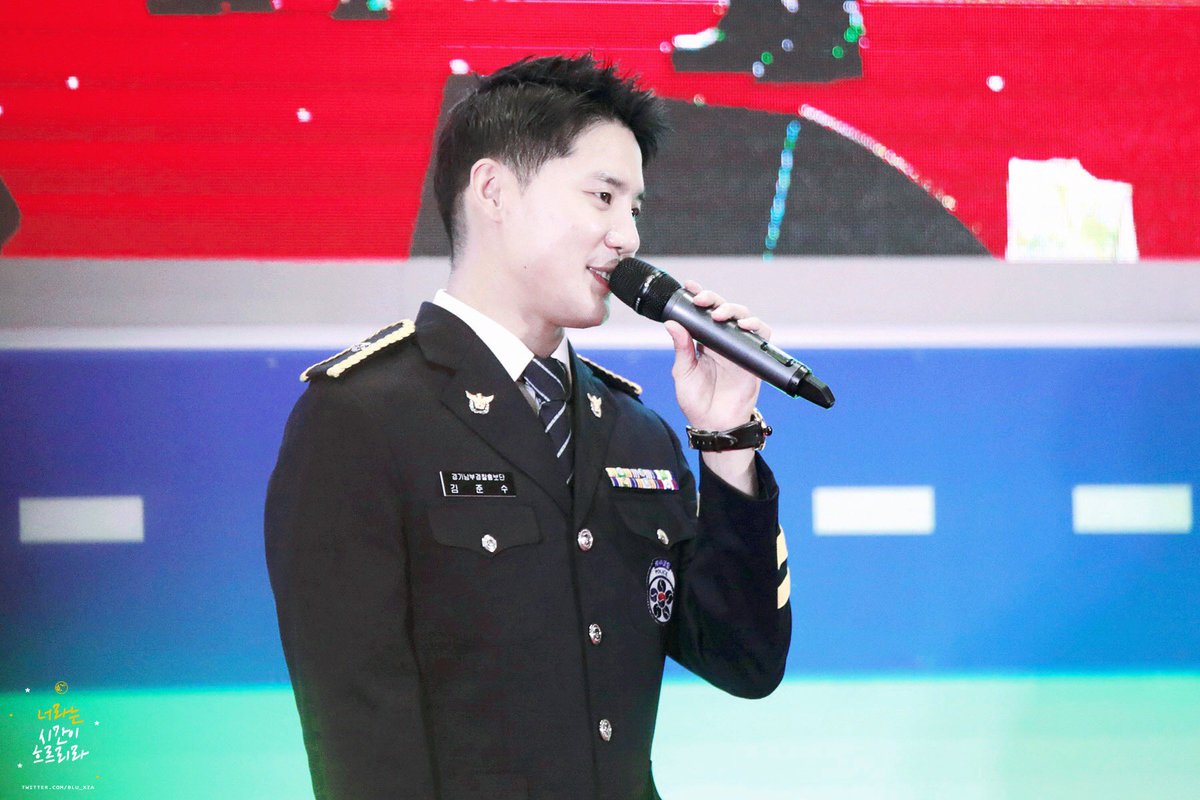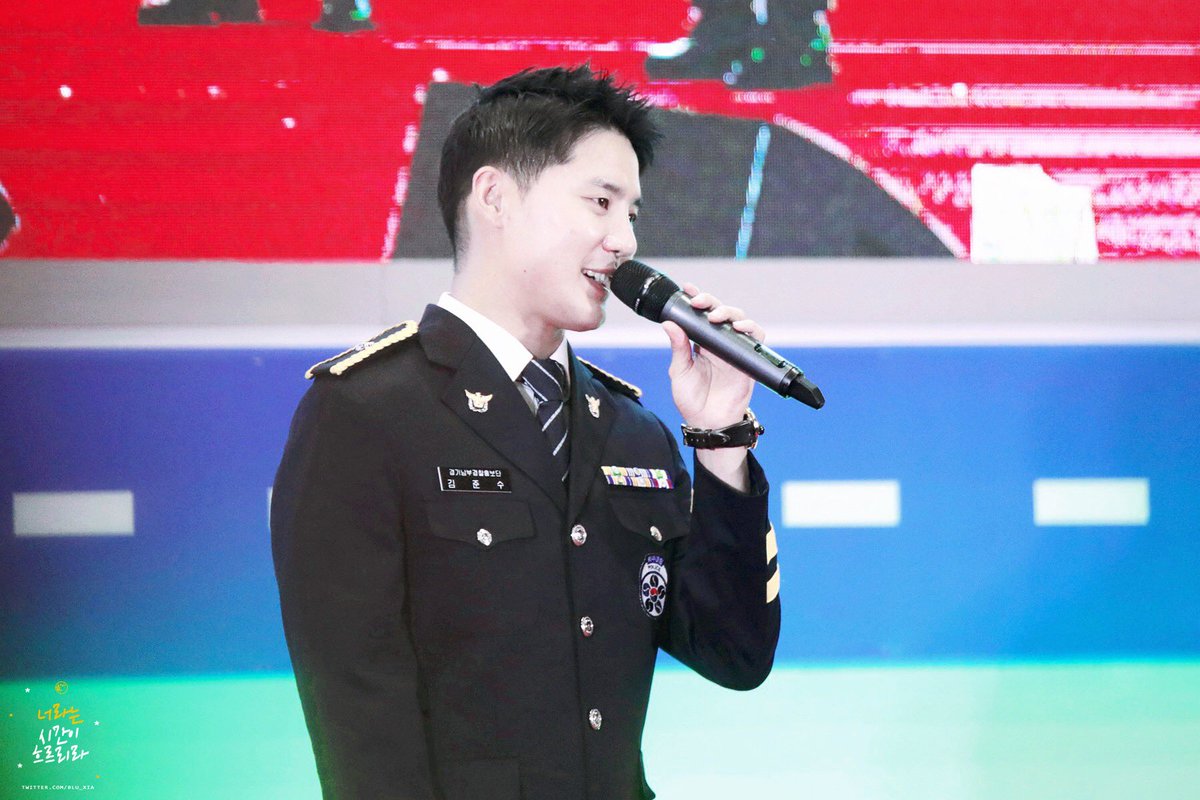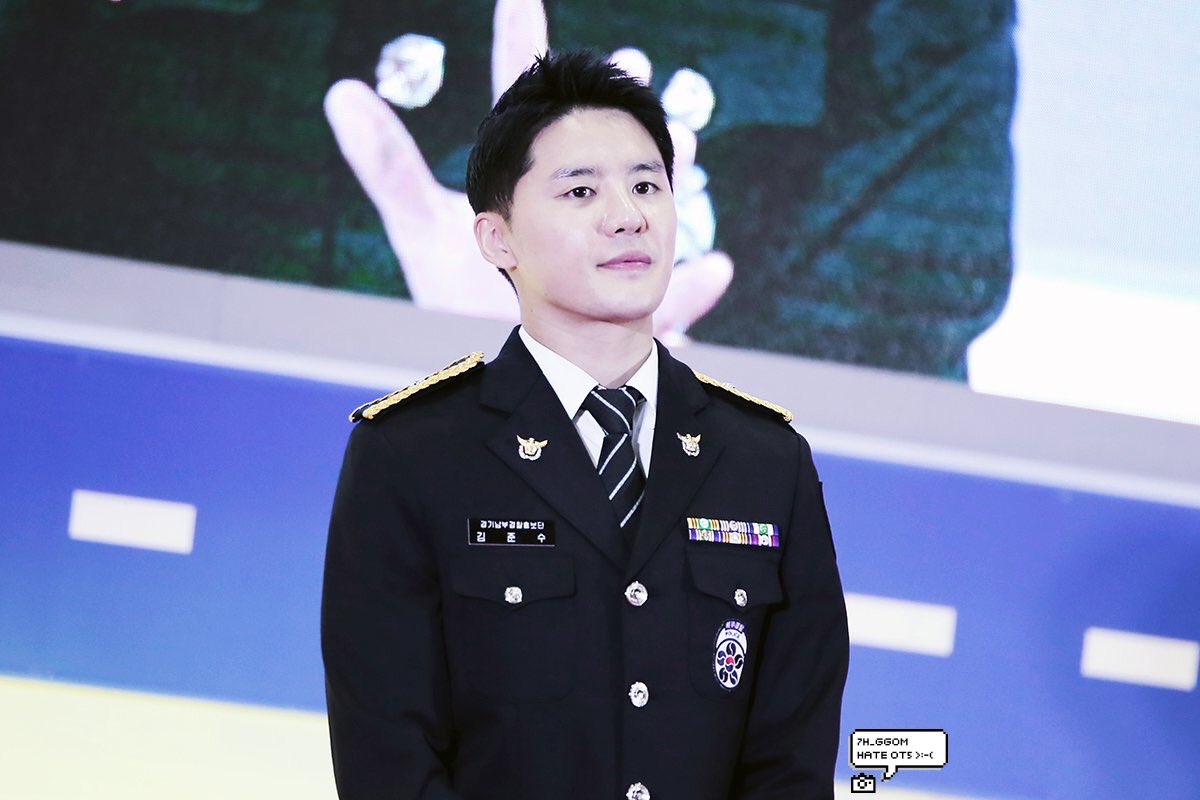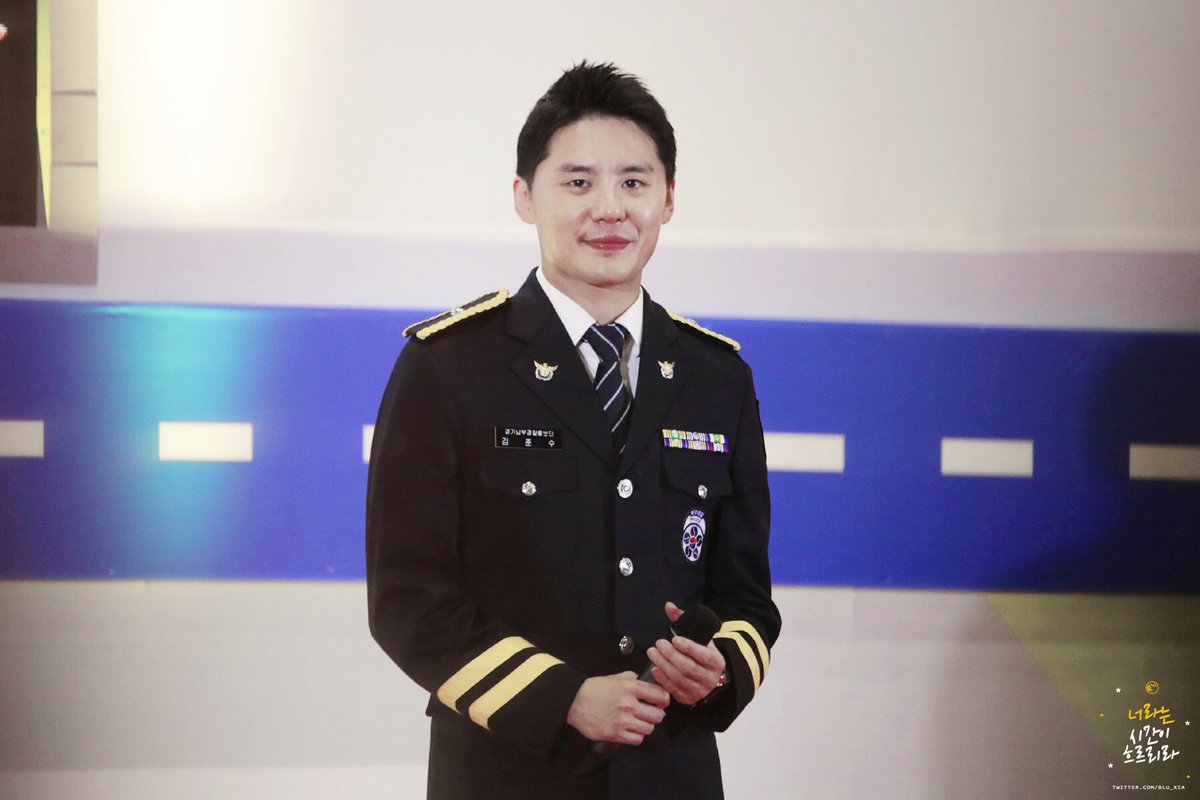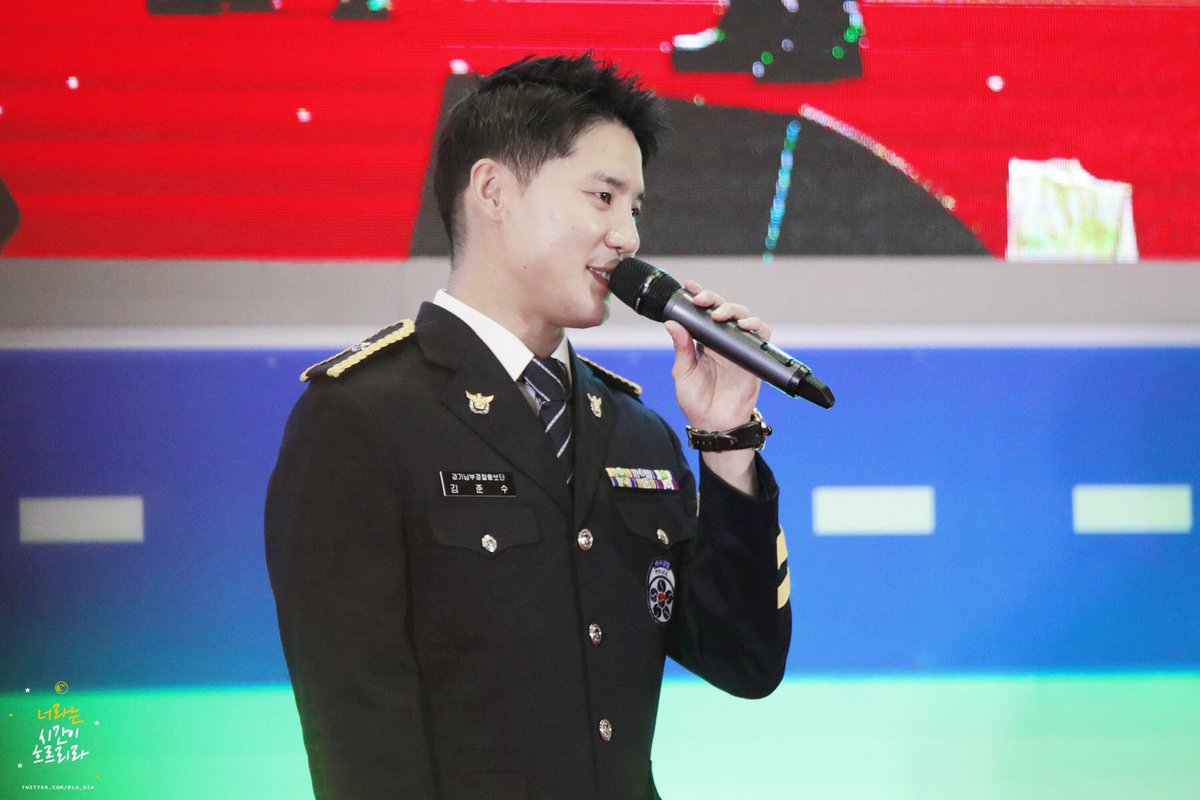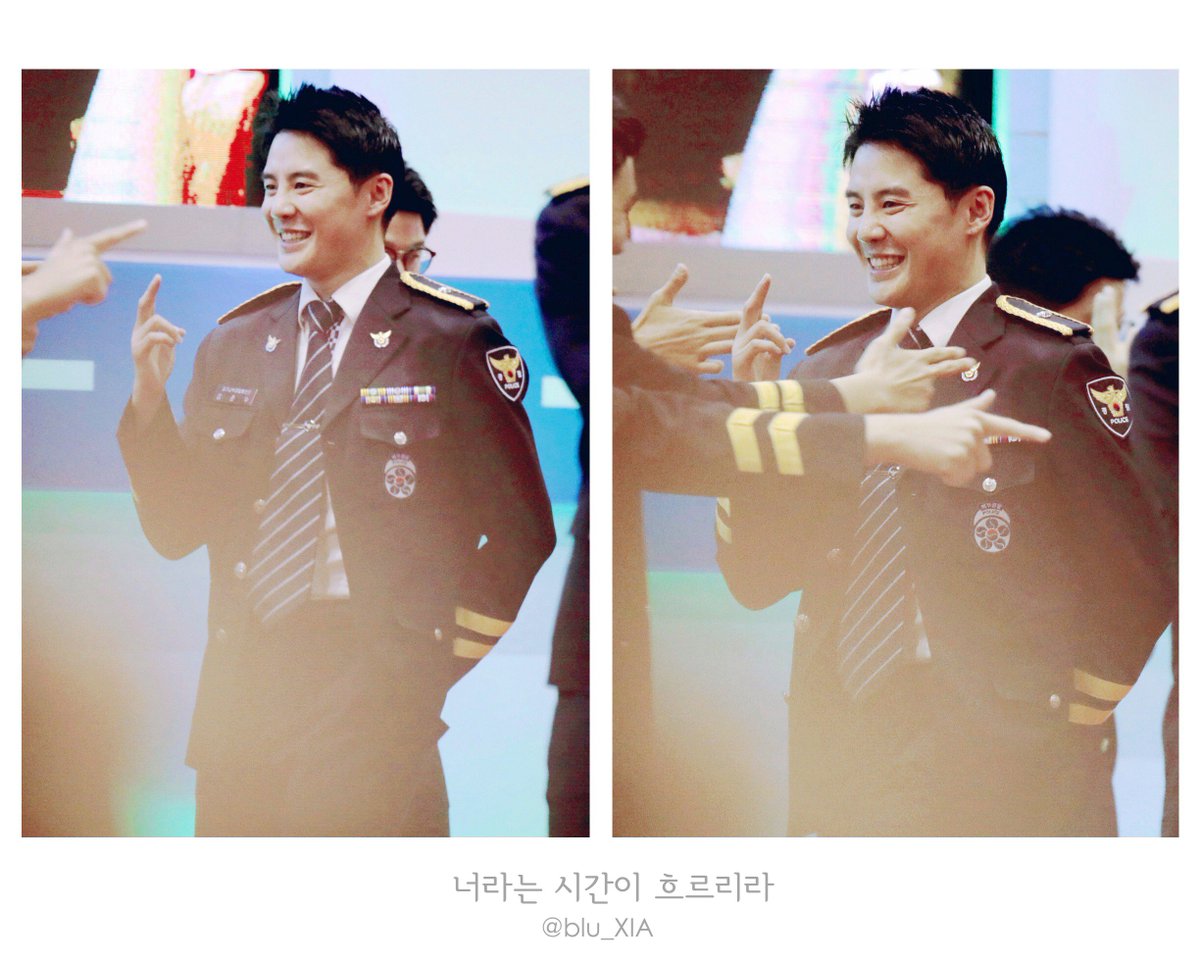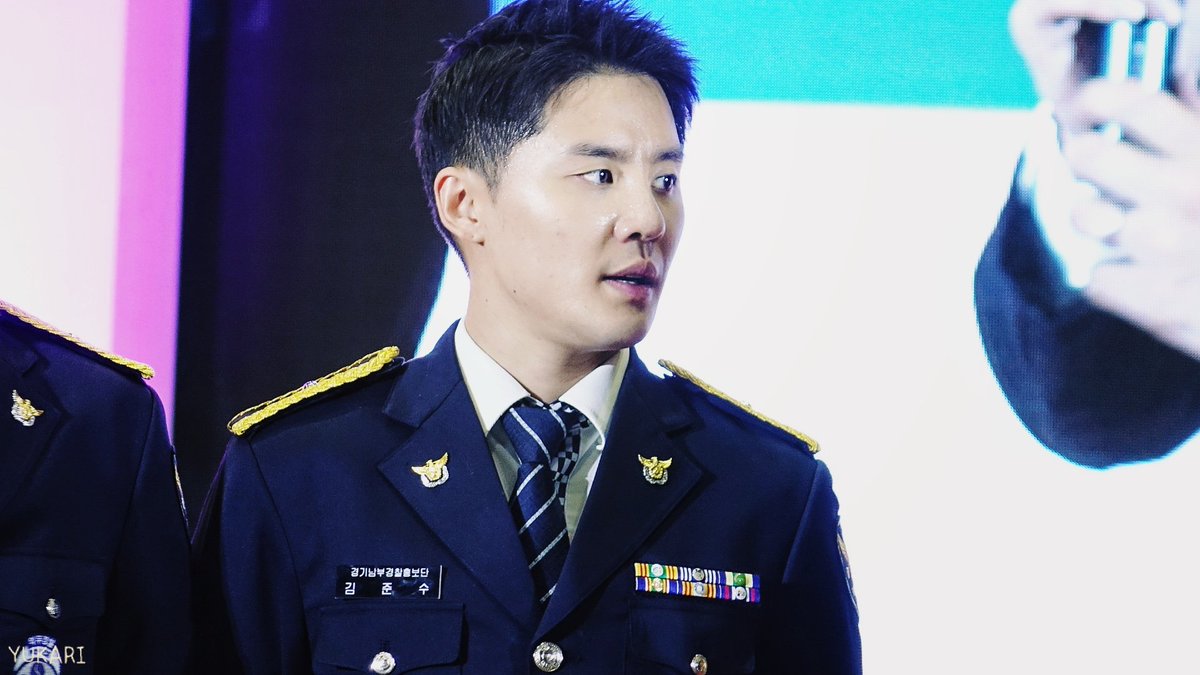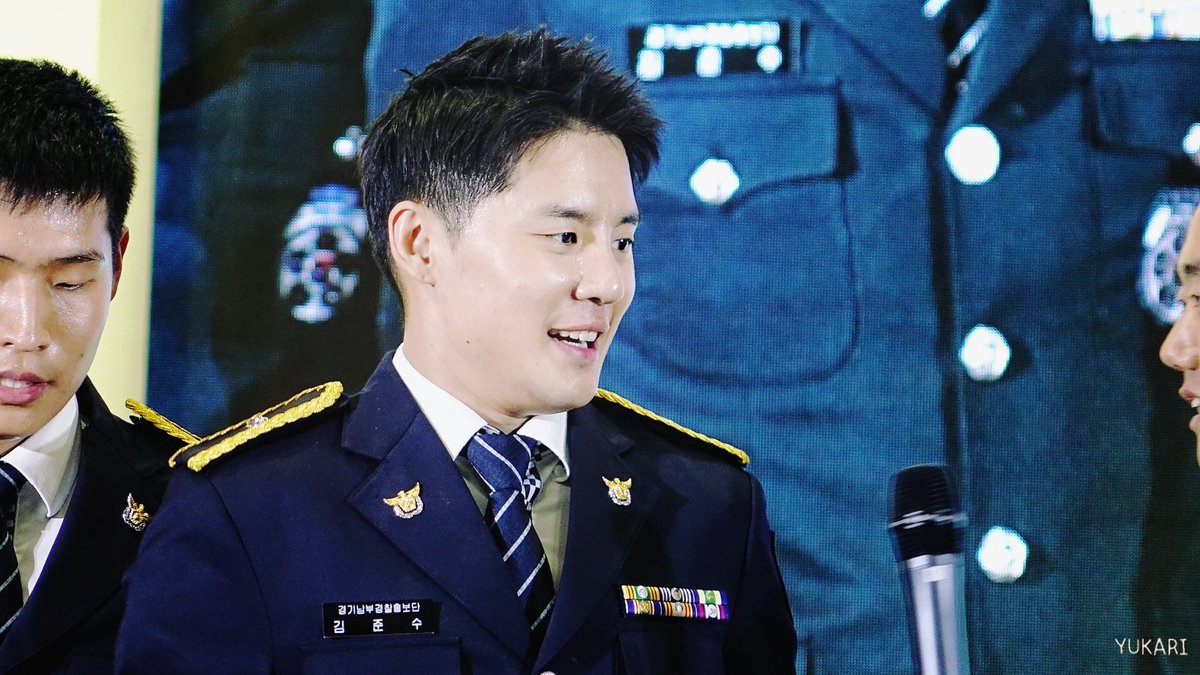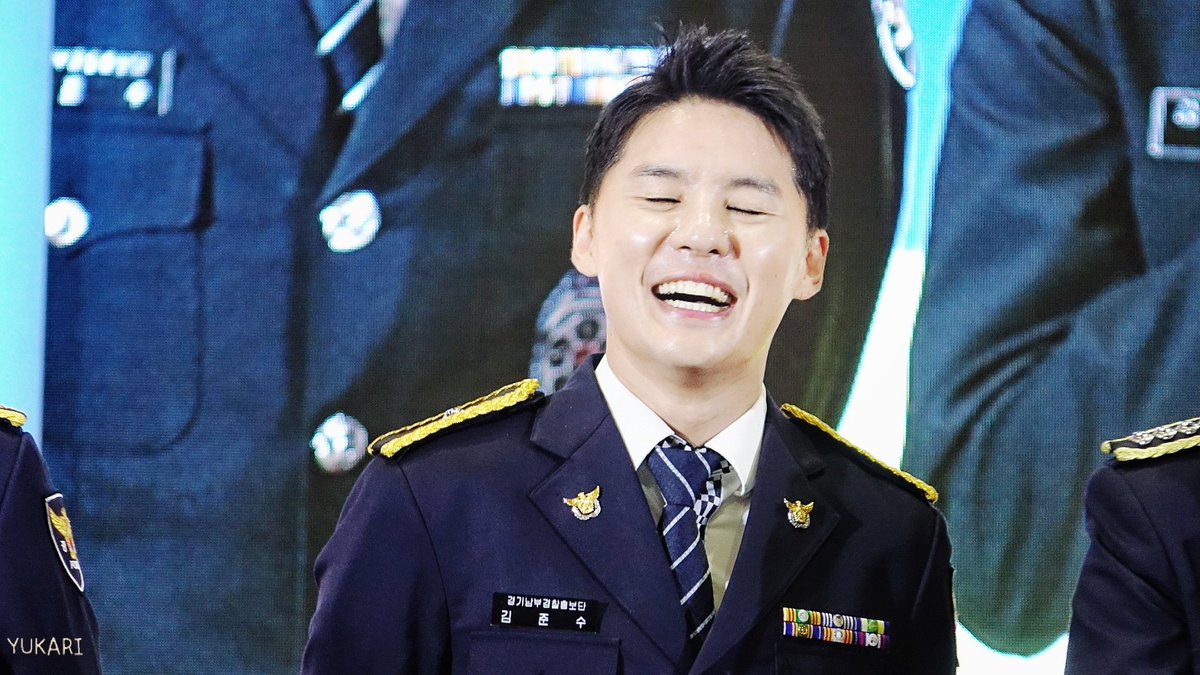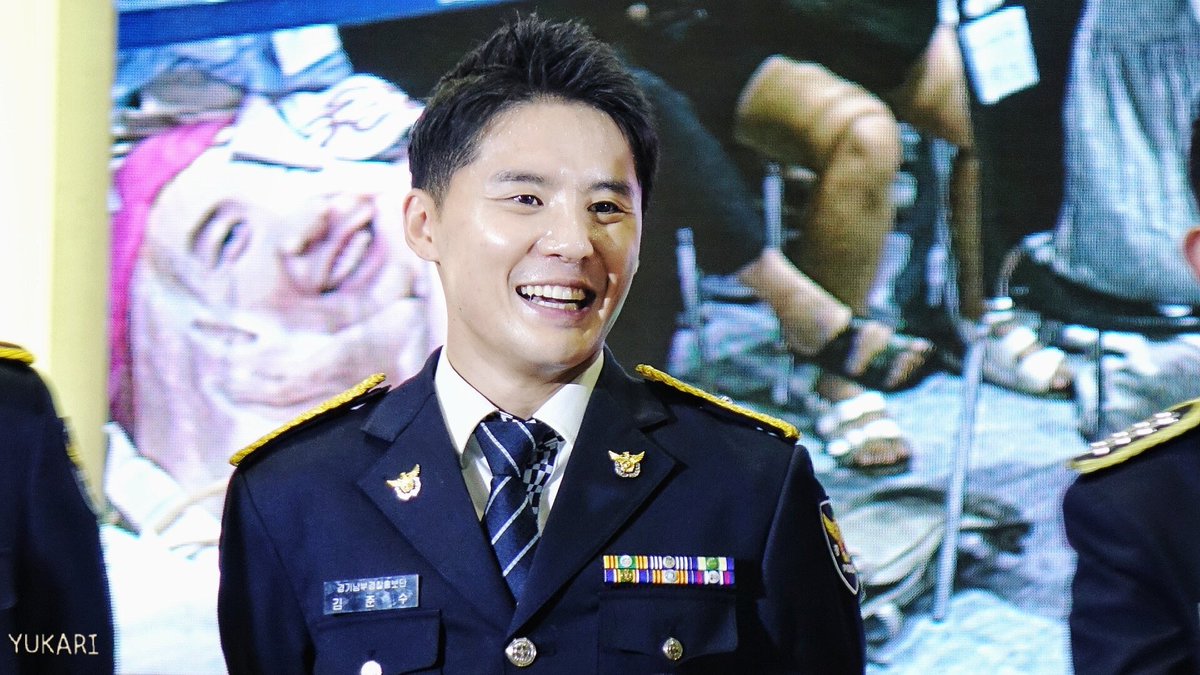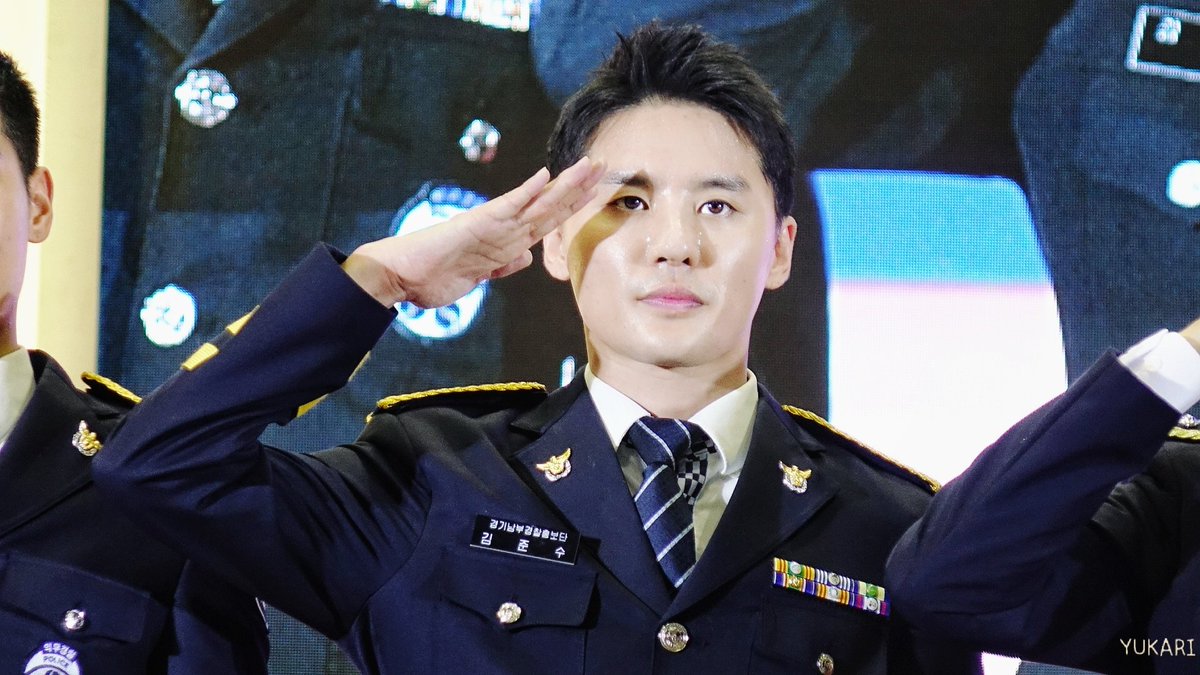 Pics as tagged
***
Our #Triangle team! #Jaejoong & #Siwan & company.
https://
instagram.com/p/BV16tnAli-a/



love the friendship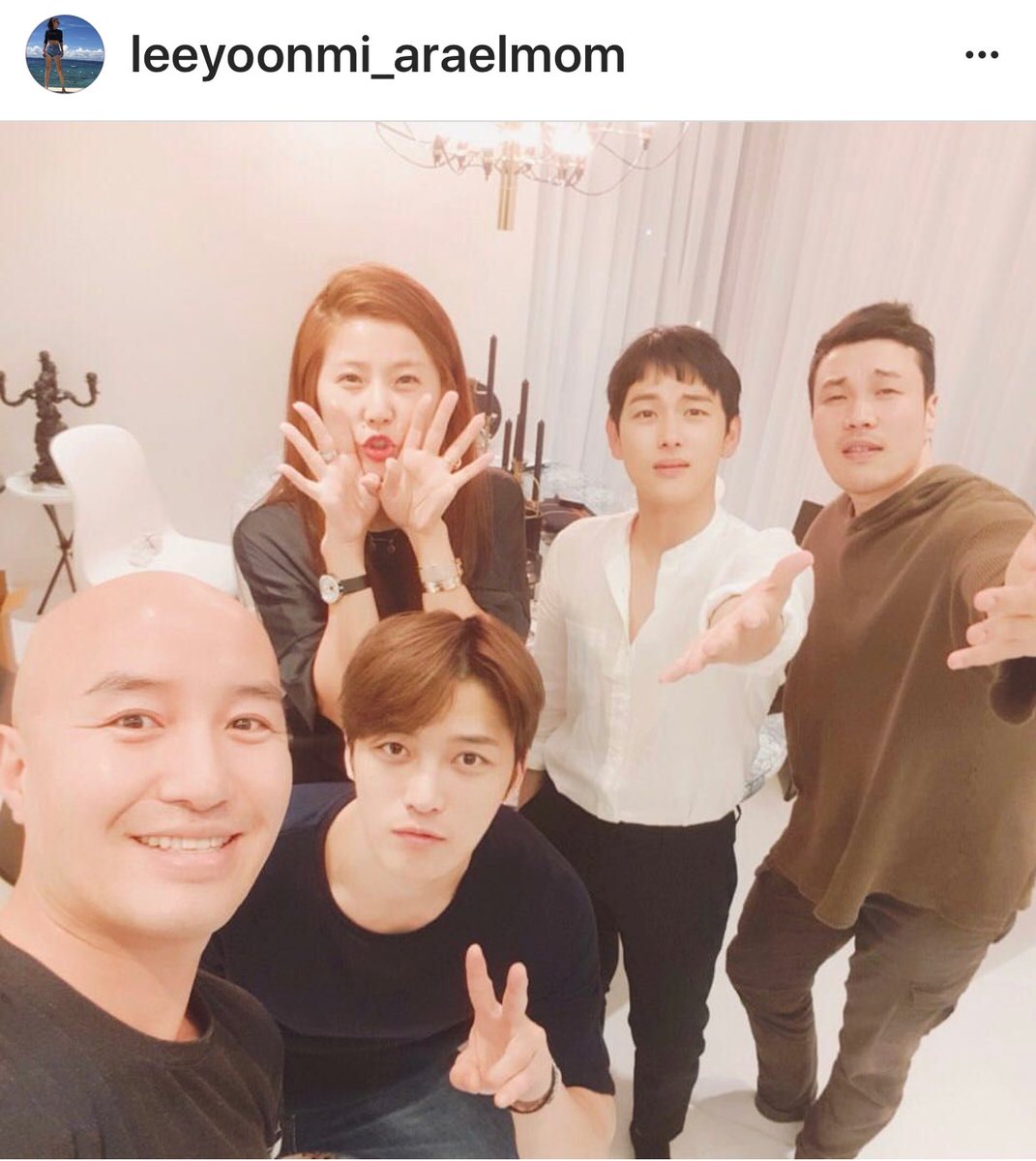 [Other IG] Exciting house warming party hosted by #김재중 just for Triangle cast Great conversation in long while Everybody happy
via crystalmoon0213
JJ IG Update
Crazy fun and so sweet to his noona. #Jaejoong, #Siwan, & friends (from #Triangle)

https://

instagram.com/p/BV2NC-7hbn8/
20170627 jj_1986_jj IG
[IG] Yunsoo nuna came! Let's surprise her! Get her fainted! #김재중 & Triangle casts
"OMG! I got caught off guard!" "Totally"
via crystalmoon0213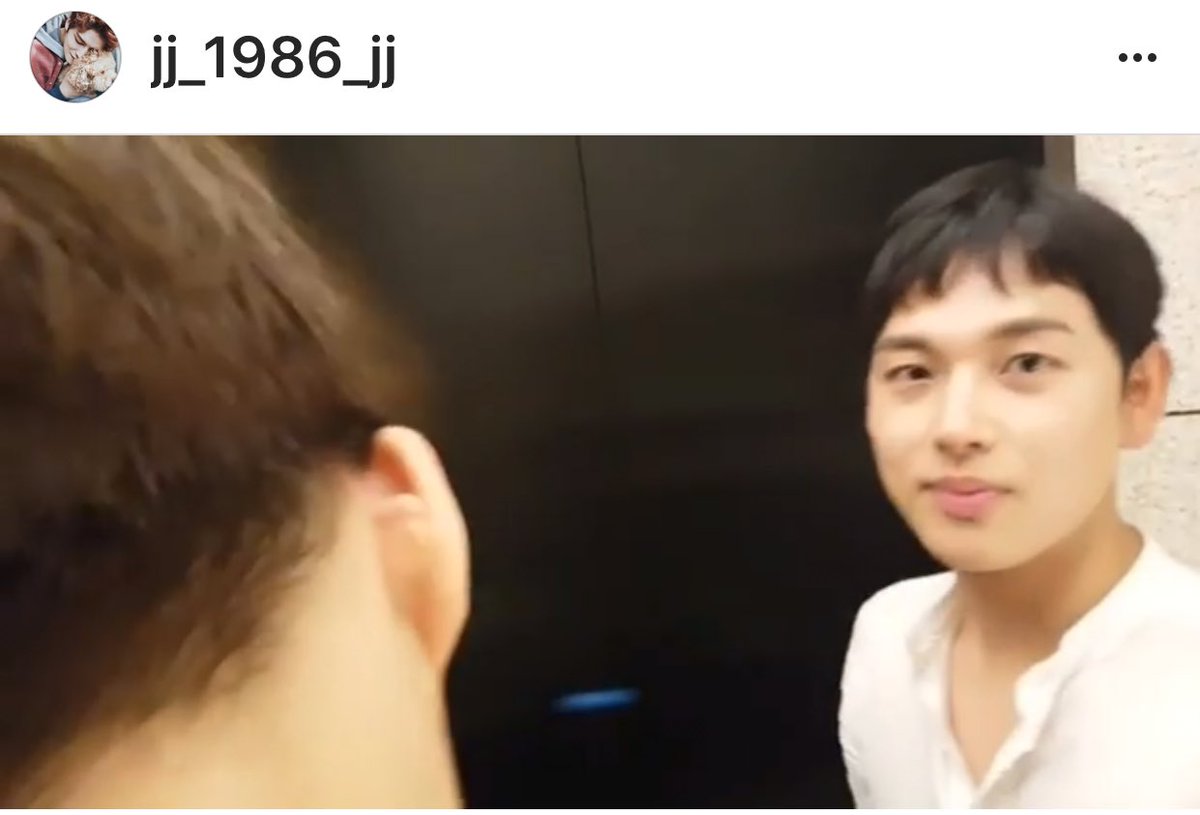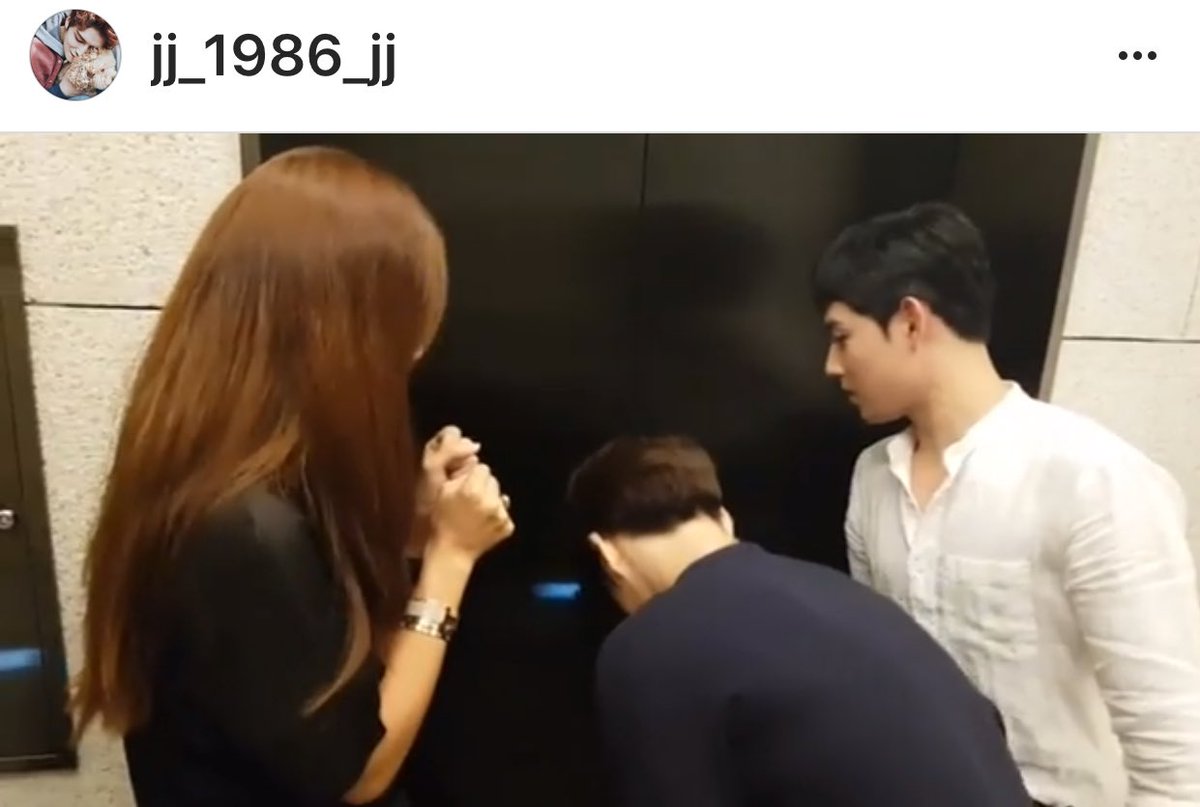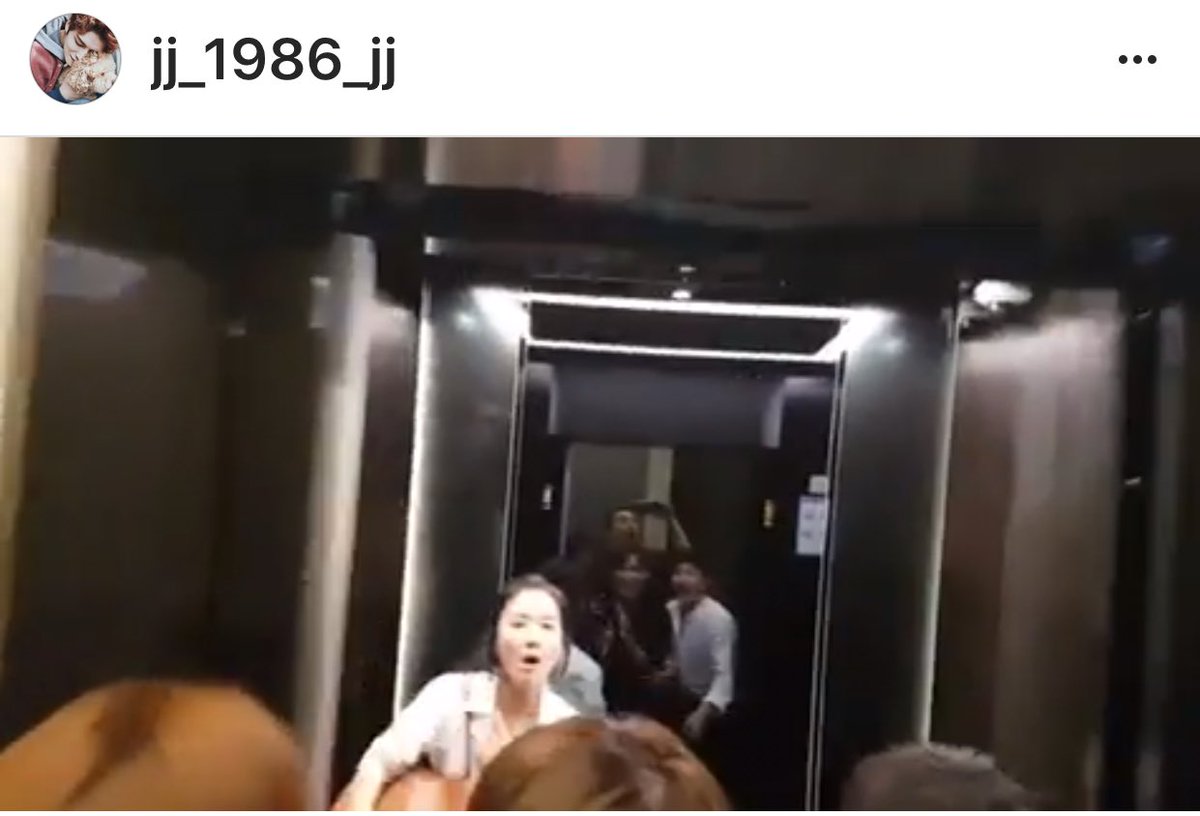 https://
instagram.com/p/BV3H3XSAQnb/
Hello #Jaejoong!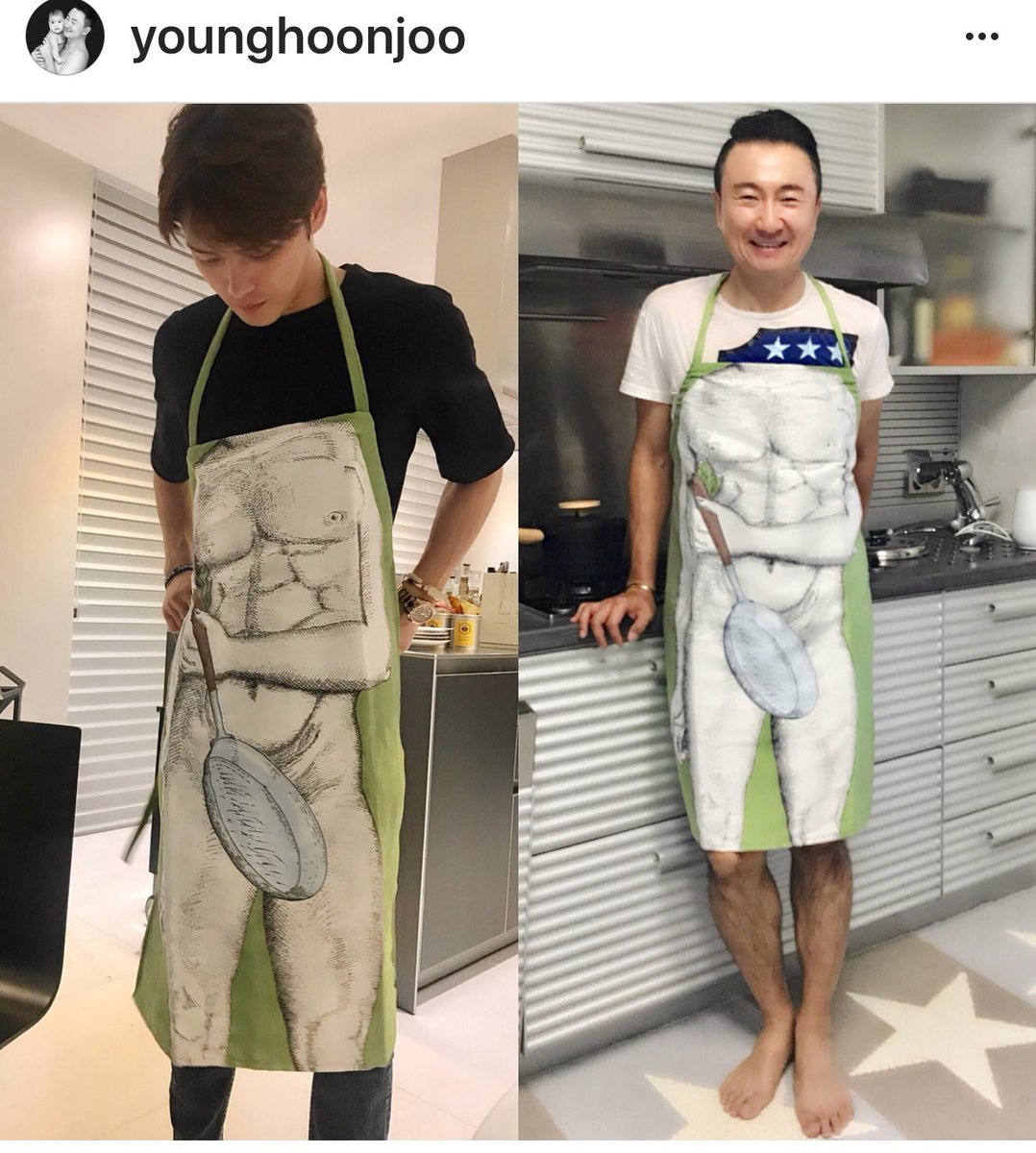 [Other IG] Sexy apron for dads who cook+candle from man w noble taste #김재중 Will cook for my princesses wearing it Same apron different look
via crystalmoon0213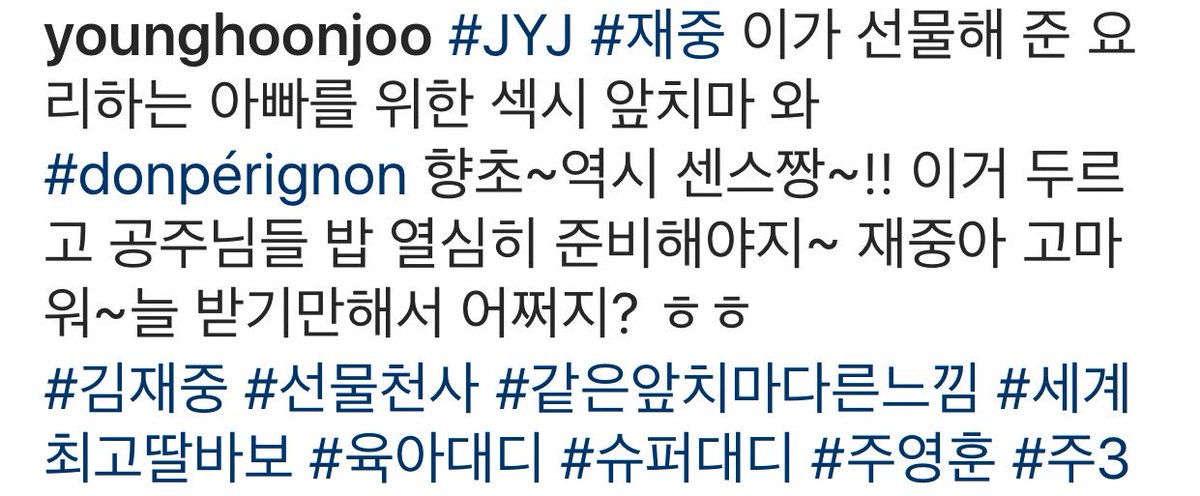 Note: YoungHoonJoo is LeeYoonMi's husband
20170628 leeyoonmi_araelmom IG
miacat9095
***
Manhole cast...
Jung Hye Seong joined cast of KBS Manhole
[CASTING] #FNC Actress #JungHyeSung joined as the friend that grew up together with the leads.
HyeSung plays (UEE) SuJin's best friend Oh JinSuk who is aware of Bong Pil's love for Sujin.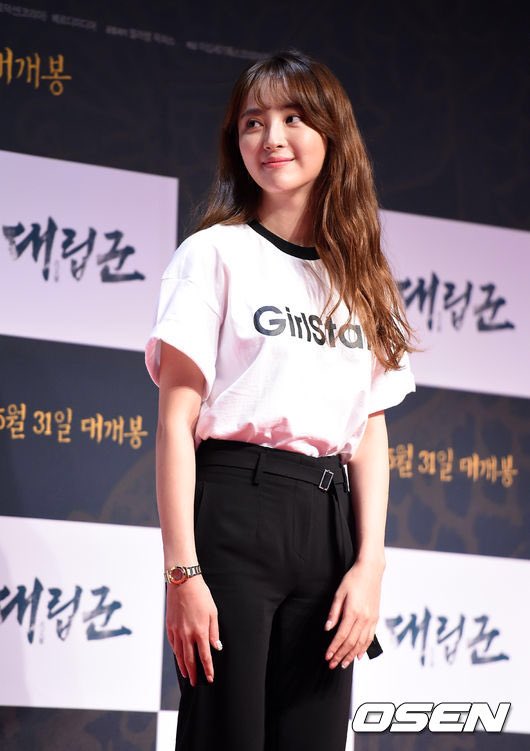 [Funfacts] #Manhole will be #JungHyeSung ''s 3rd #KBS drama in a row after MoonlightDrawnbyClouds & #ChiefKim
@Manhole_KBS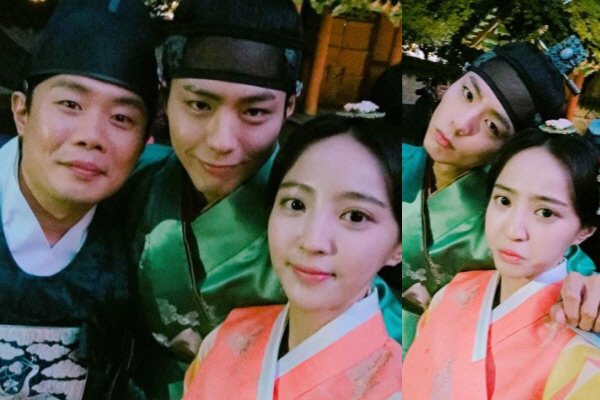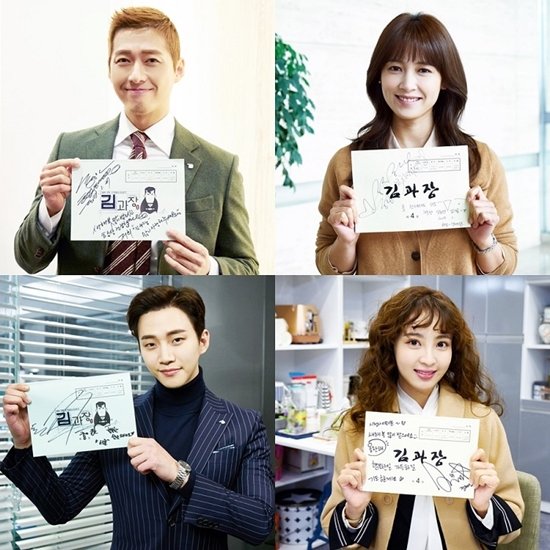 Baro up for Jaejoong and UEE's time-slip rom-com Manhole ==>

http://www.

dramabeans.com/2017/06/baro-u

p-for-jaejoong-and-uees-time-slip-rom-com-manhole/

…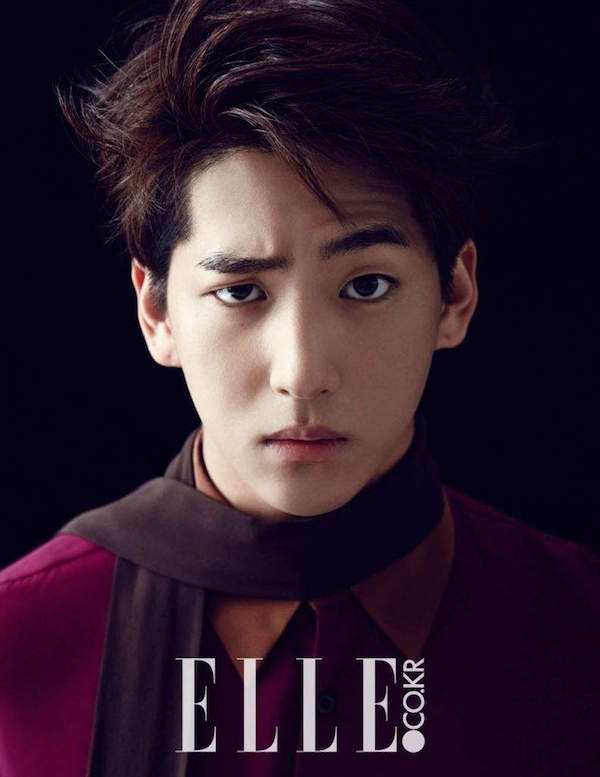 [Funfacts] #B1A4 #Baro last drama was KBS Master: God of Noodles #마스터국수의신. He acted the young character of male lead.
@Manhole_KBS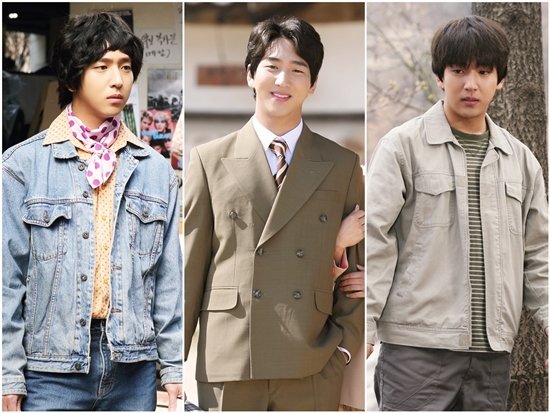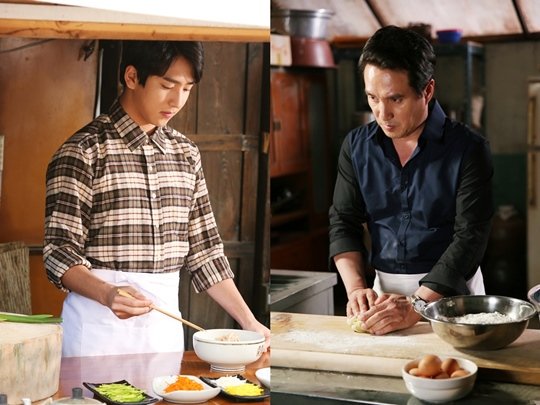 [CASTING] #JangMiKwan joined as #UEE 's character's fiance / #JaeJoong 's character's love rival

http://

m.entertain.naver.com/read?oid=111&a

id=0000489251

…
@Manhole_KBS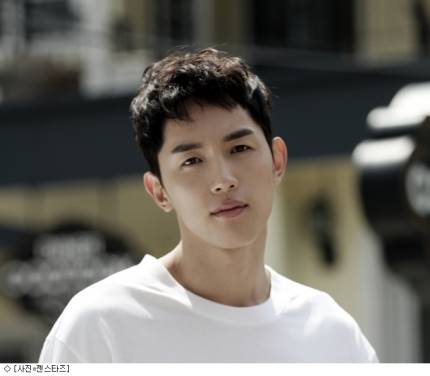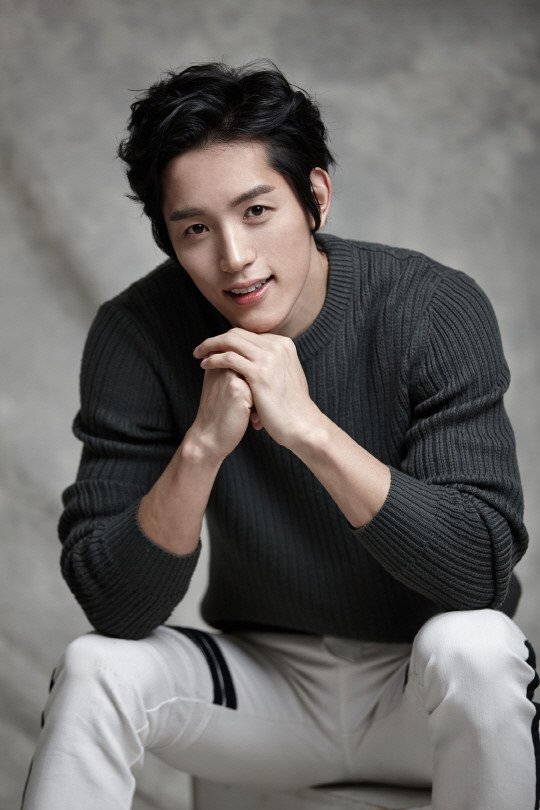 [Funfacts] #JangMiKwan very memorable character in his 1st drama as the masked kidnapper in #StrongWomanDoBongSoon.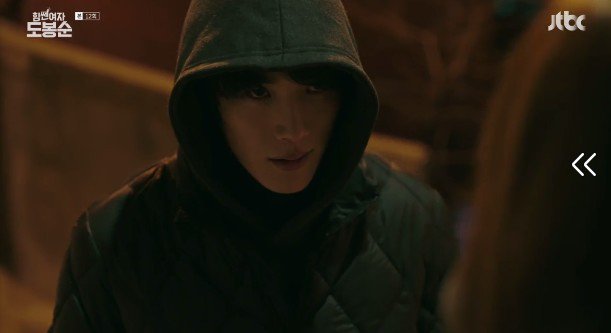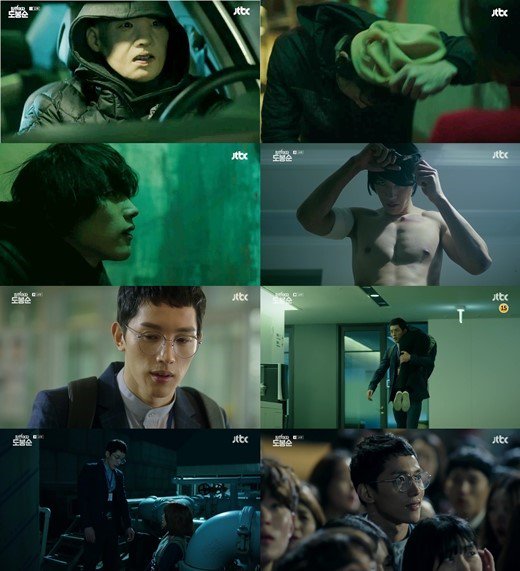 [PT TR] Do Bongsun's Jang Mikwan joins #김재중 Kim Jaejoong and UEE in drama Manhole

http://

m.entertain.naver.com/read?oid=111&a

id=0000489251

…
via crystalmoon0213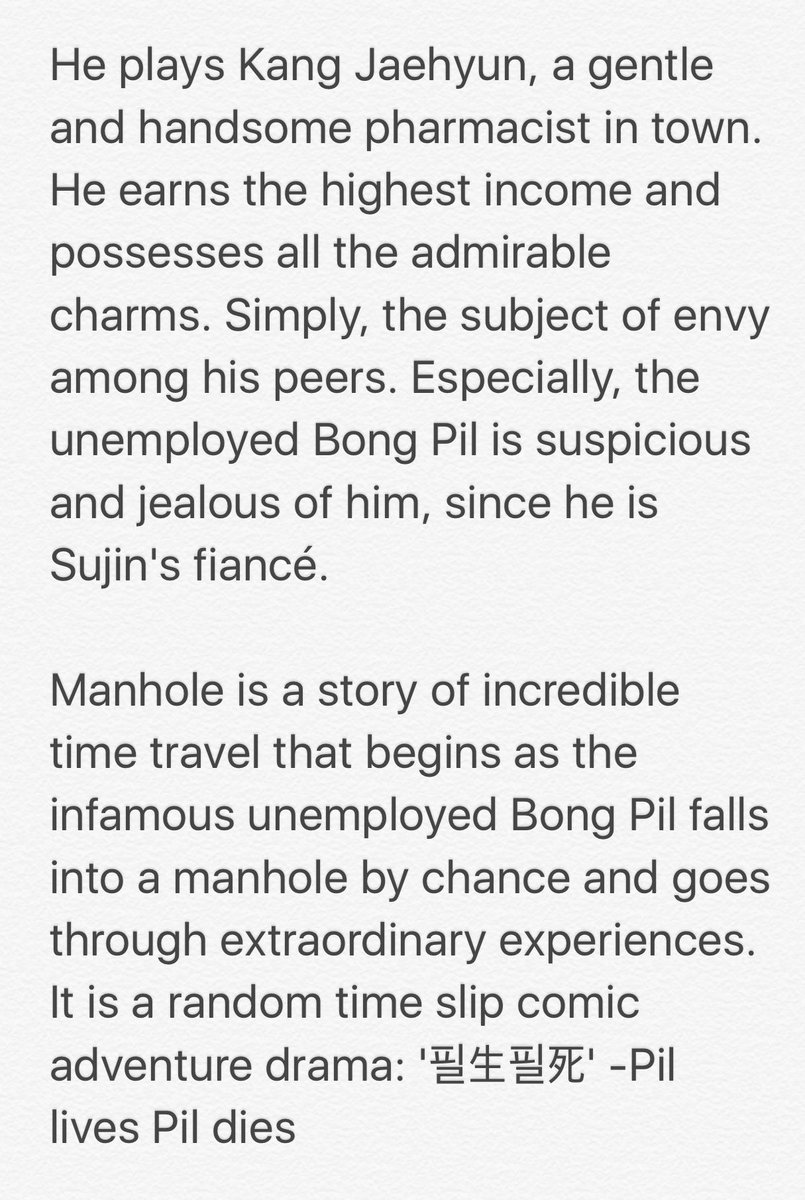 ***
This is Ambassador #Jaejoong in #ParadiseCity
https://
instagram.com/p/BVzQImuAUvy/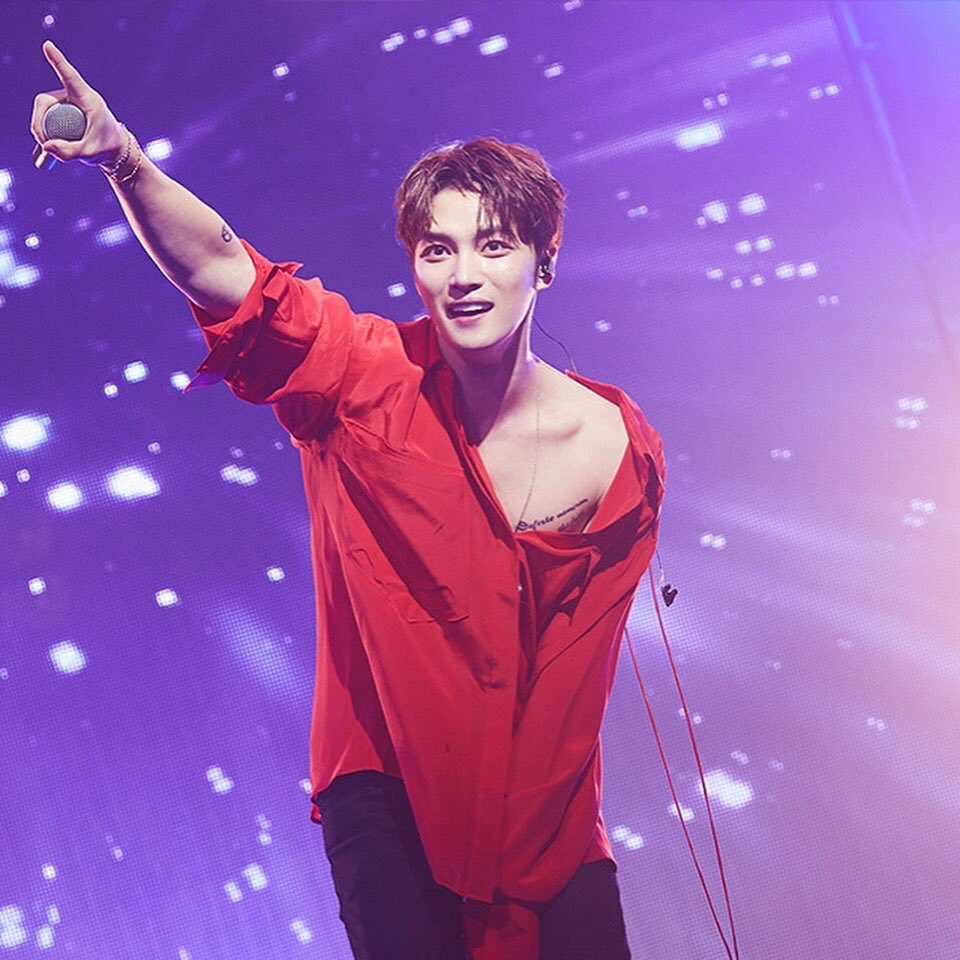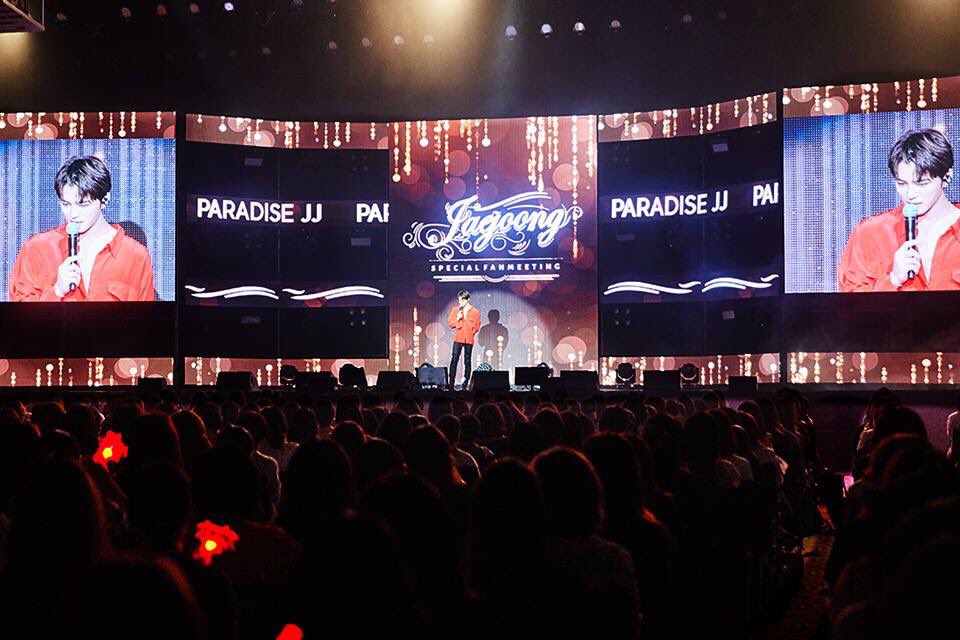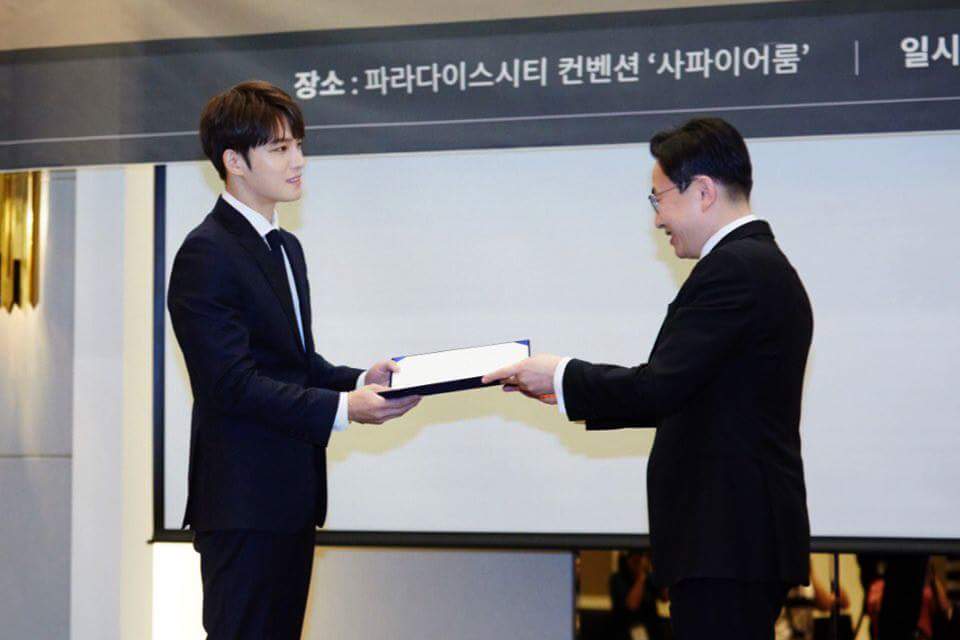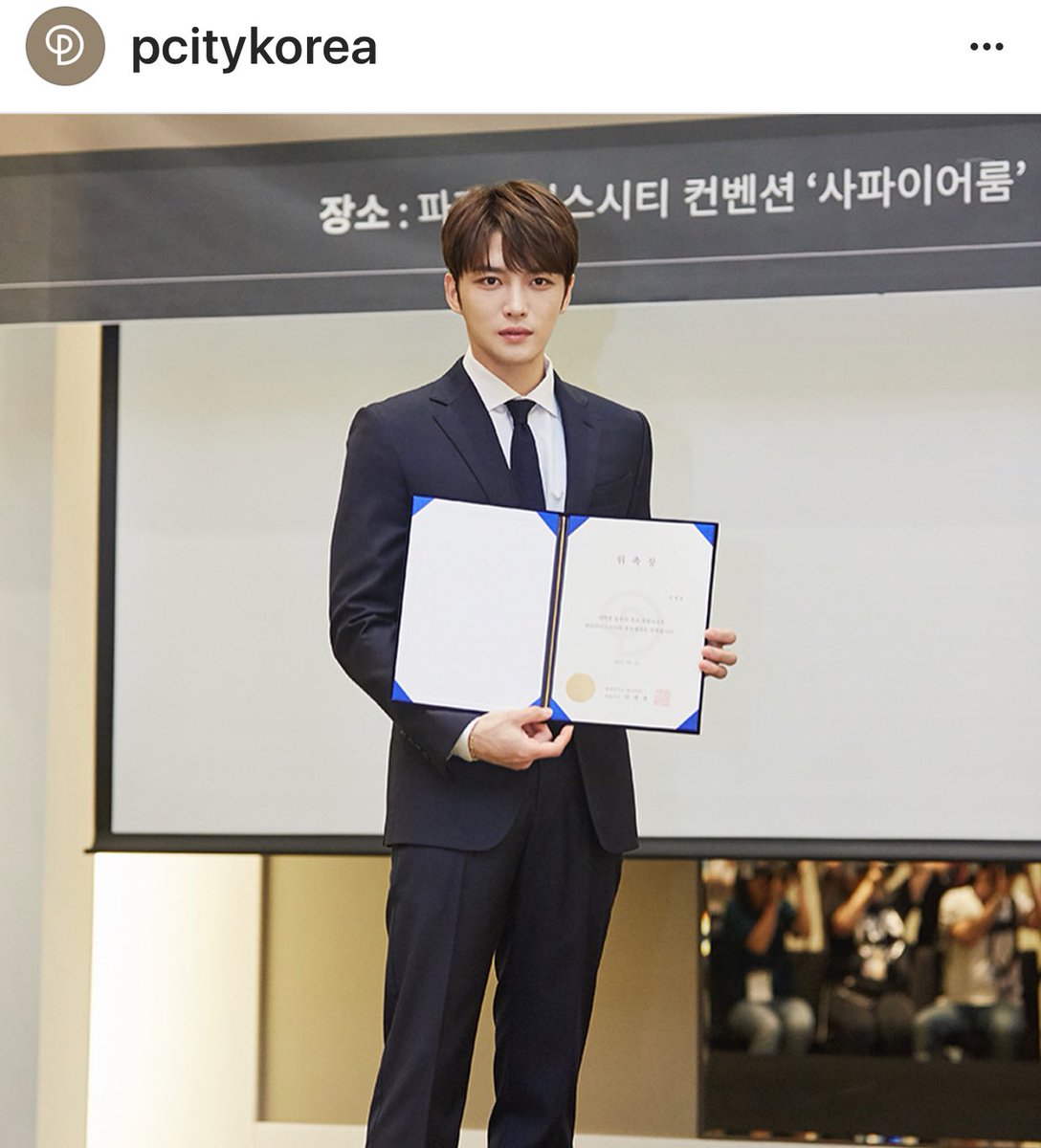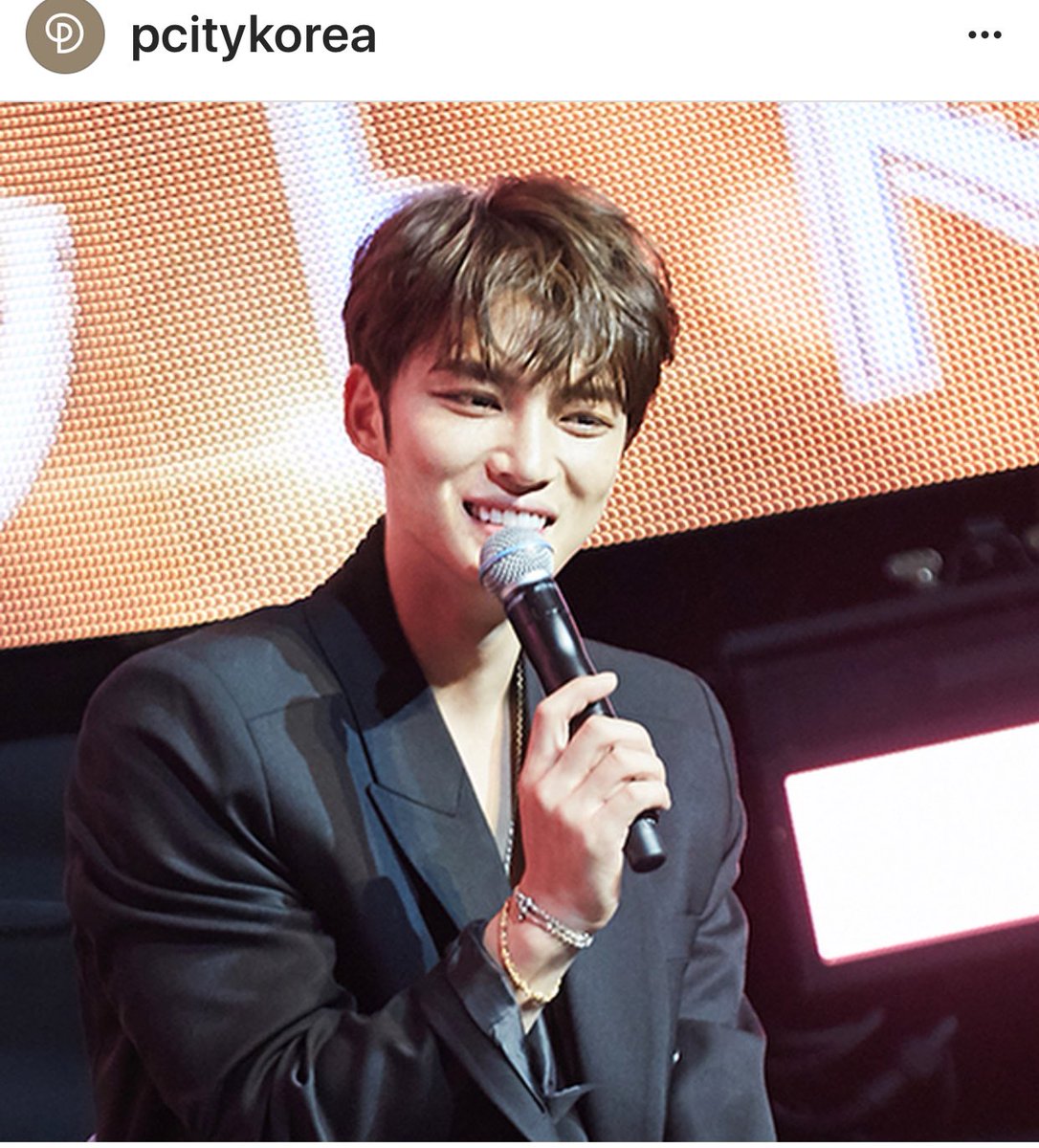 [Other IG] Please look forward to various future collaborations between Hallyu Star #김재중 the PR Ambassador & Paradise City
via crystalmoon0213
On June 25th, the appointment ceremony of Jaejoong Kim, a global K-POP phenomenon, as the new ambassador was held at Paradise City.
We will be bringing you all the exciting insights of Jaejoong Kim's activities as the ambassador of Paradise City so make sure you stay tuned for more!
***
Our favorite Ambassador and #rockstar
https://
instagram.com/p/BVyrfcyHSSc/

#Jaejoong is #Love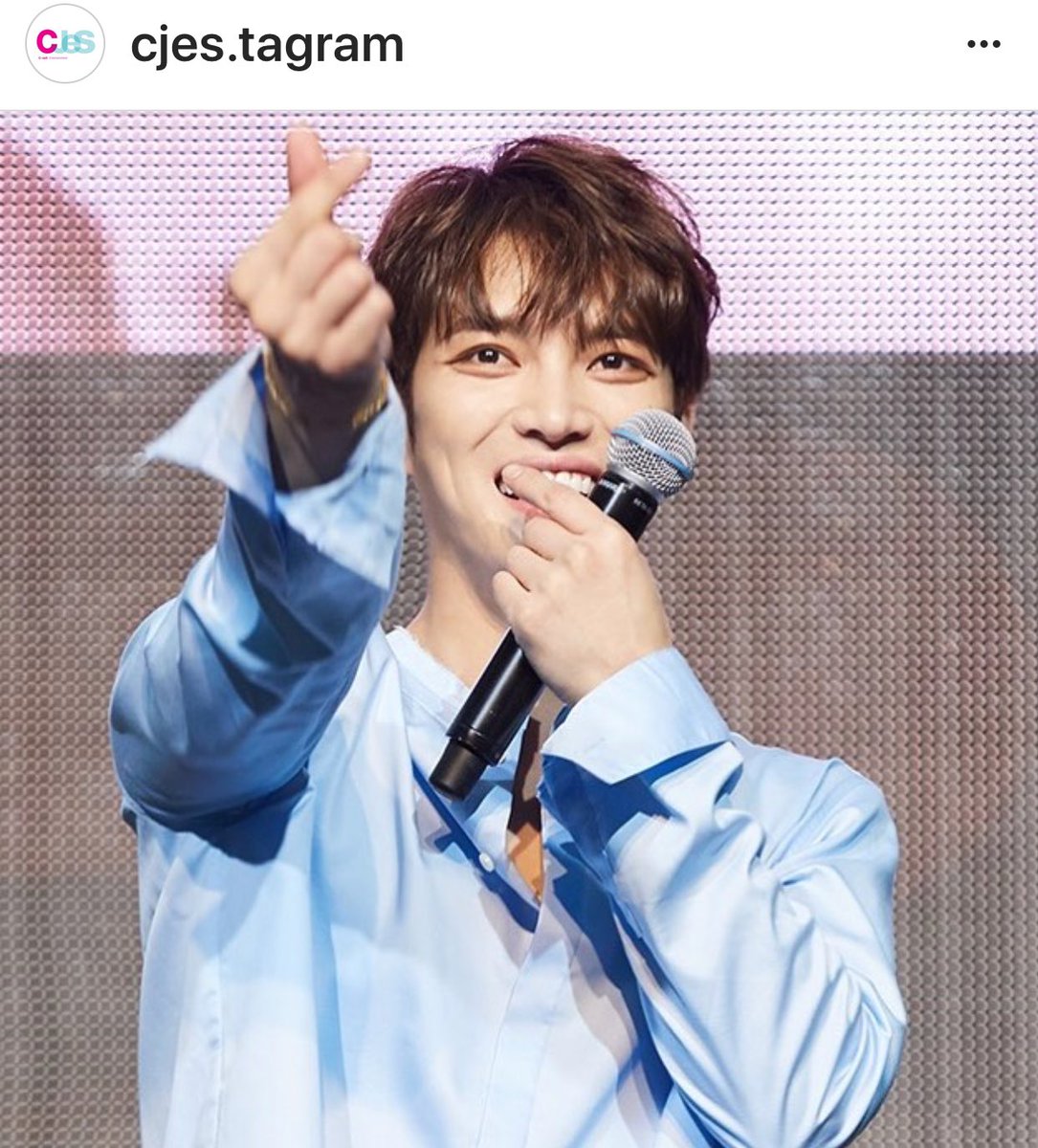 [AUDIO] 20170625 Kim Jaejoong fanmeeting mini concert
Check out JaeJoong's #amazing #love for his #fans! #Truly #alluring♥️
Rinmaze
20170625 Kim Jaejoong special fanmeeting in Paradise City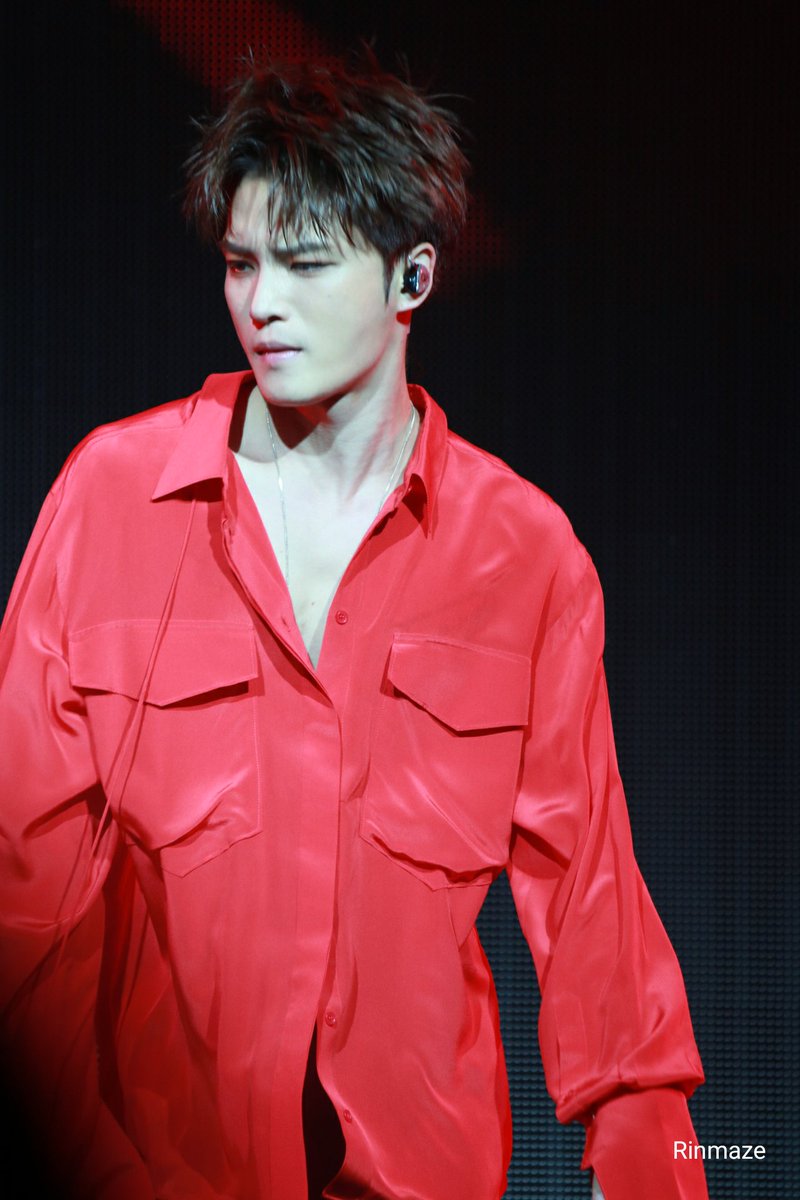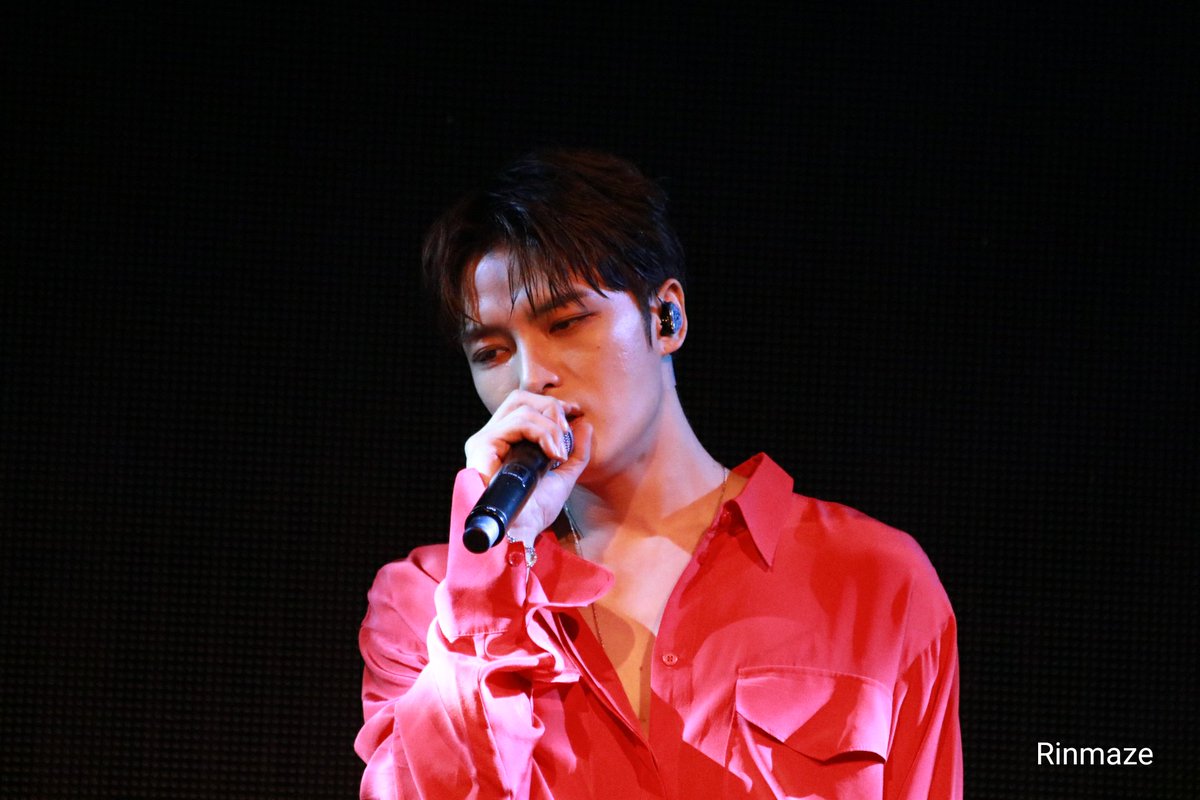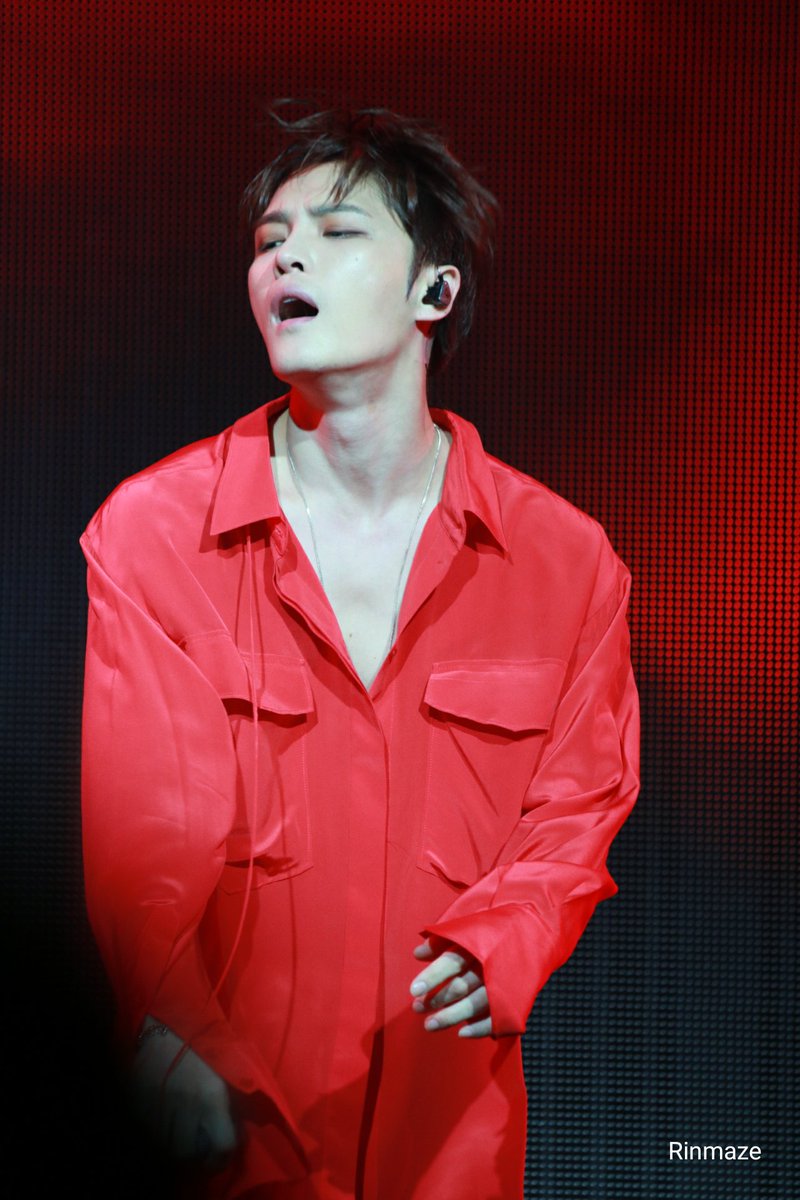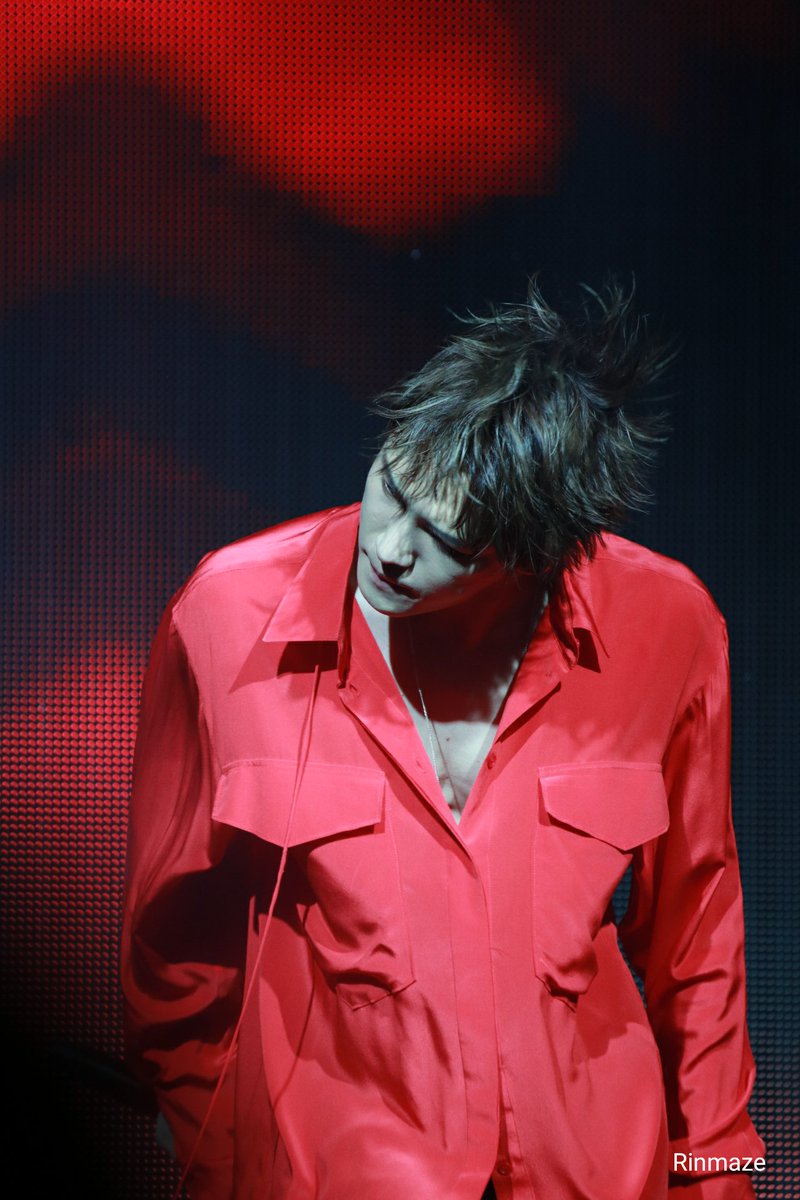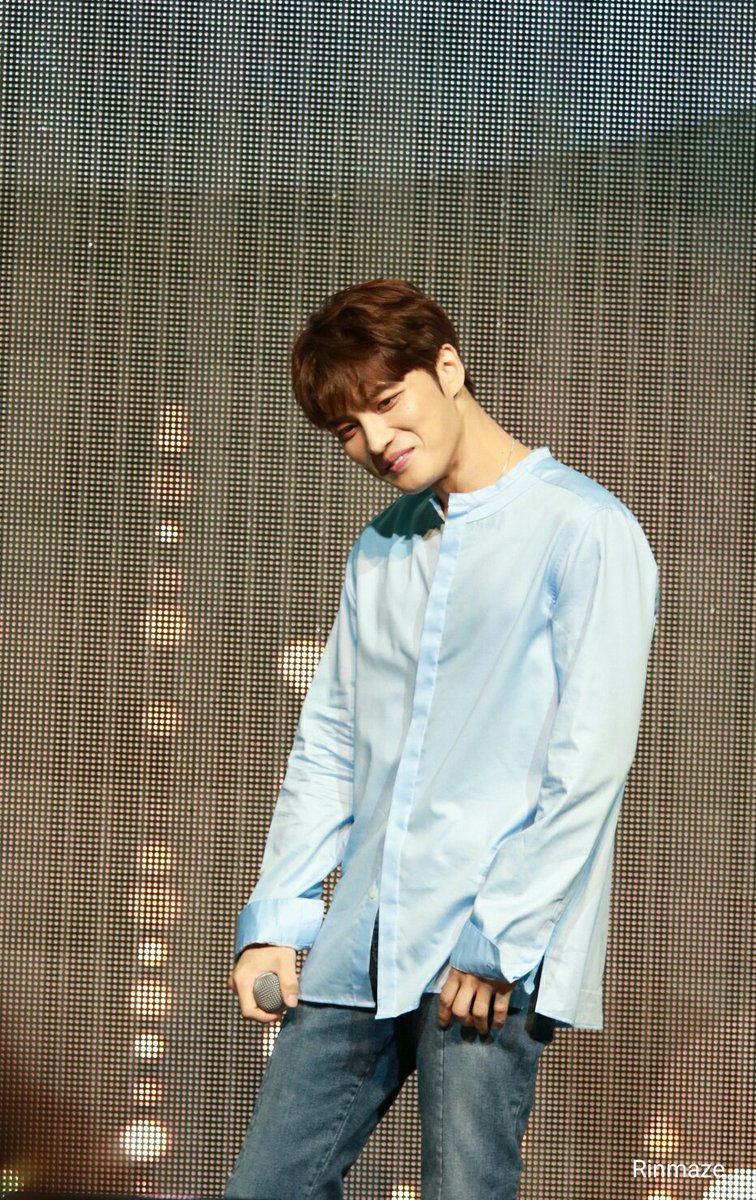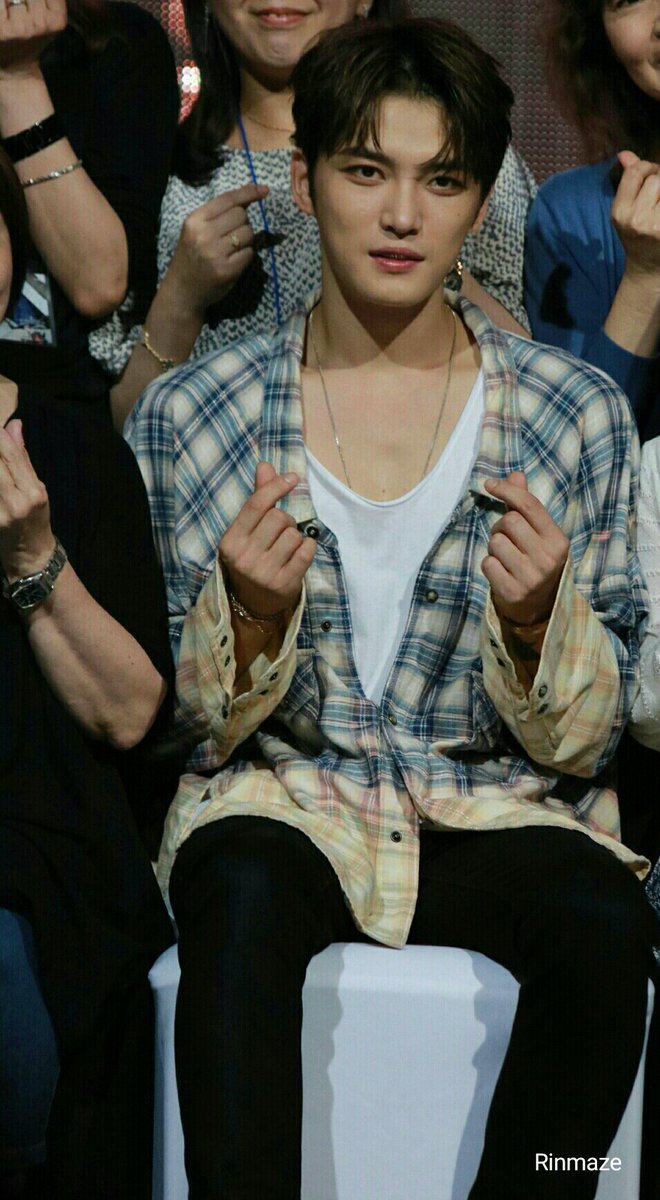 via Rinmaze
instagram.com/p/BVzR9HClsbO/
?taken-by=jjkr03
…
KOREA Dispatch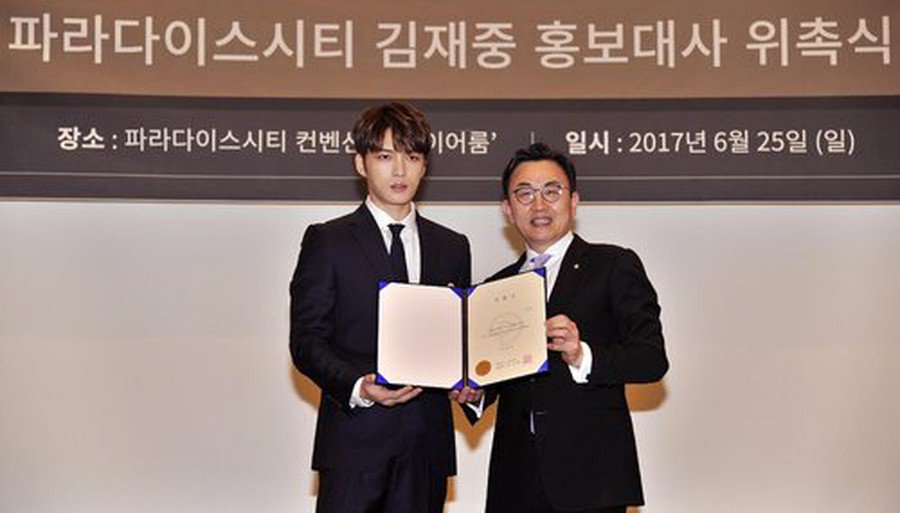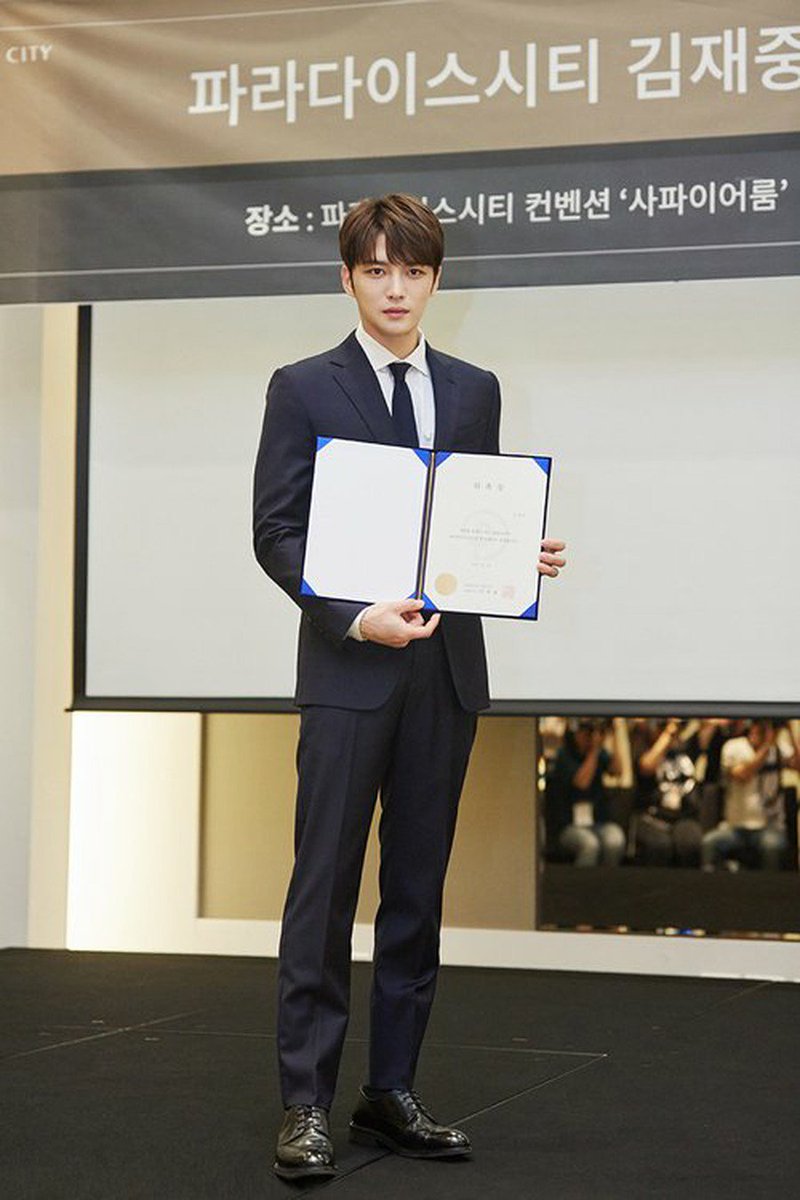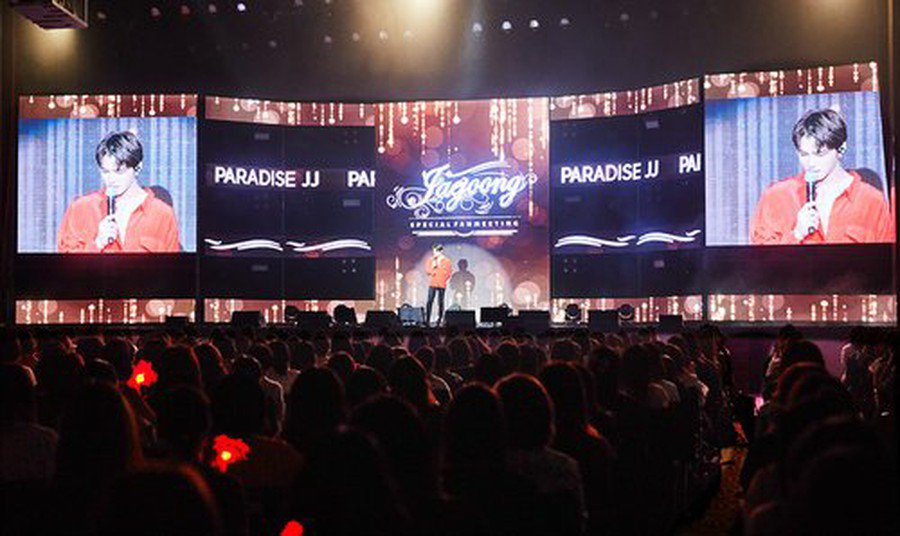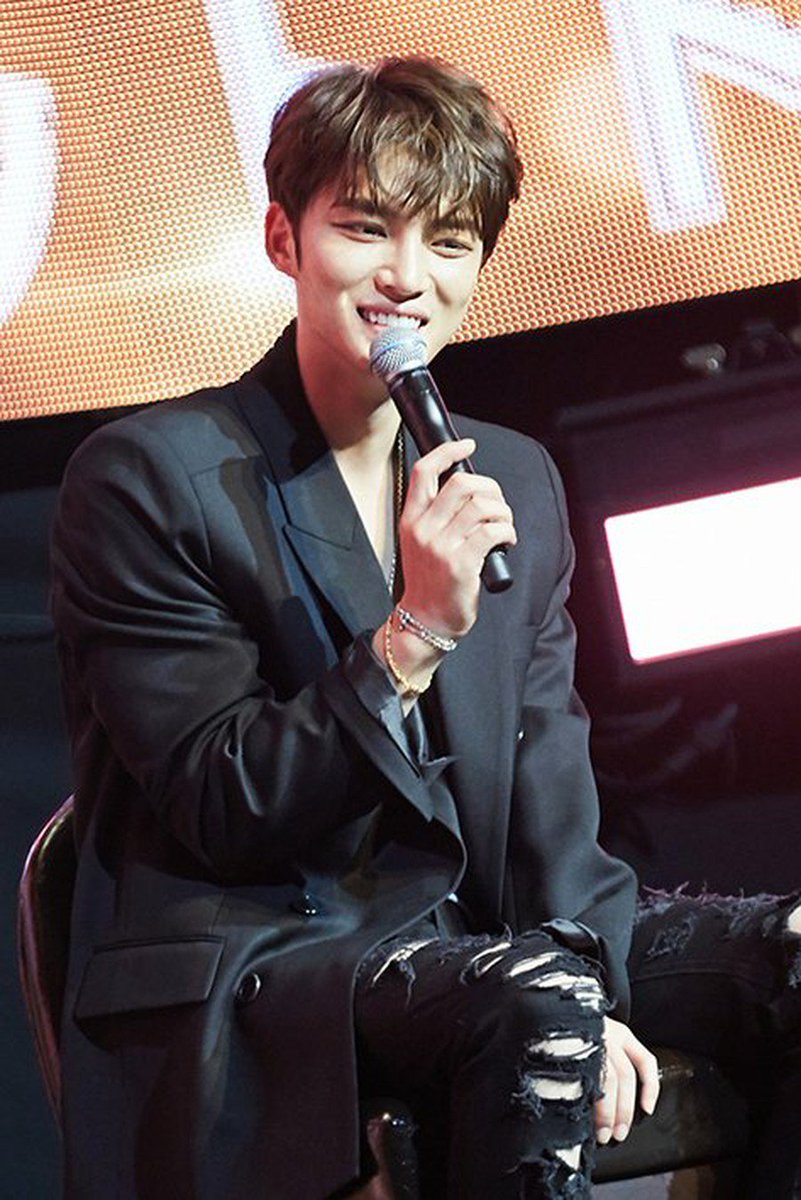 @kor_celebrities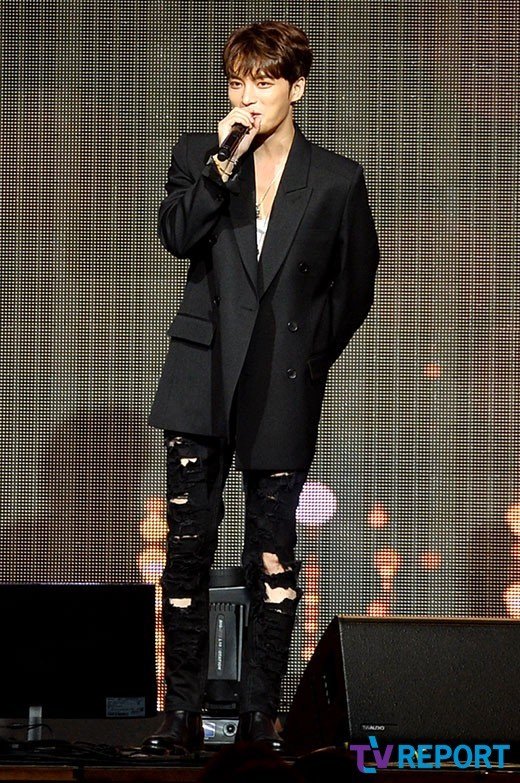 More Pics
as tagged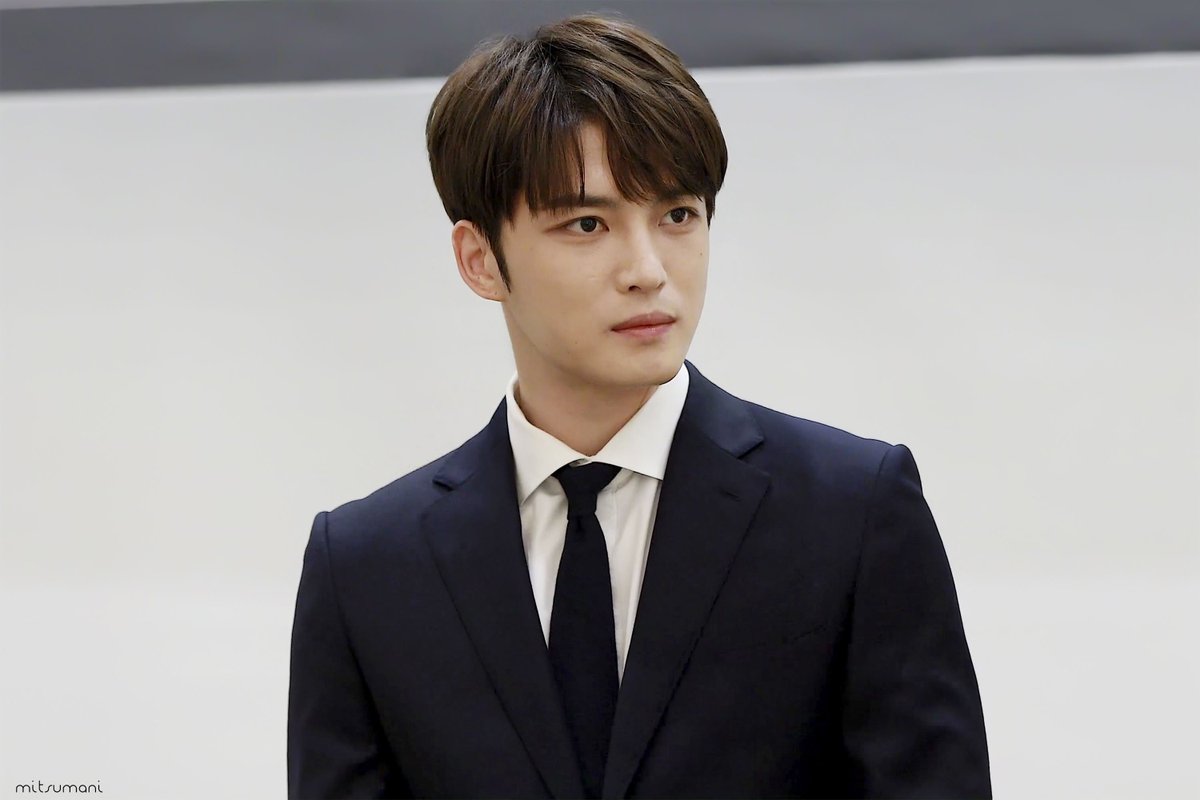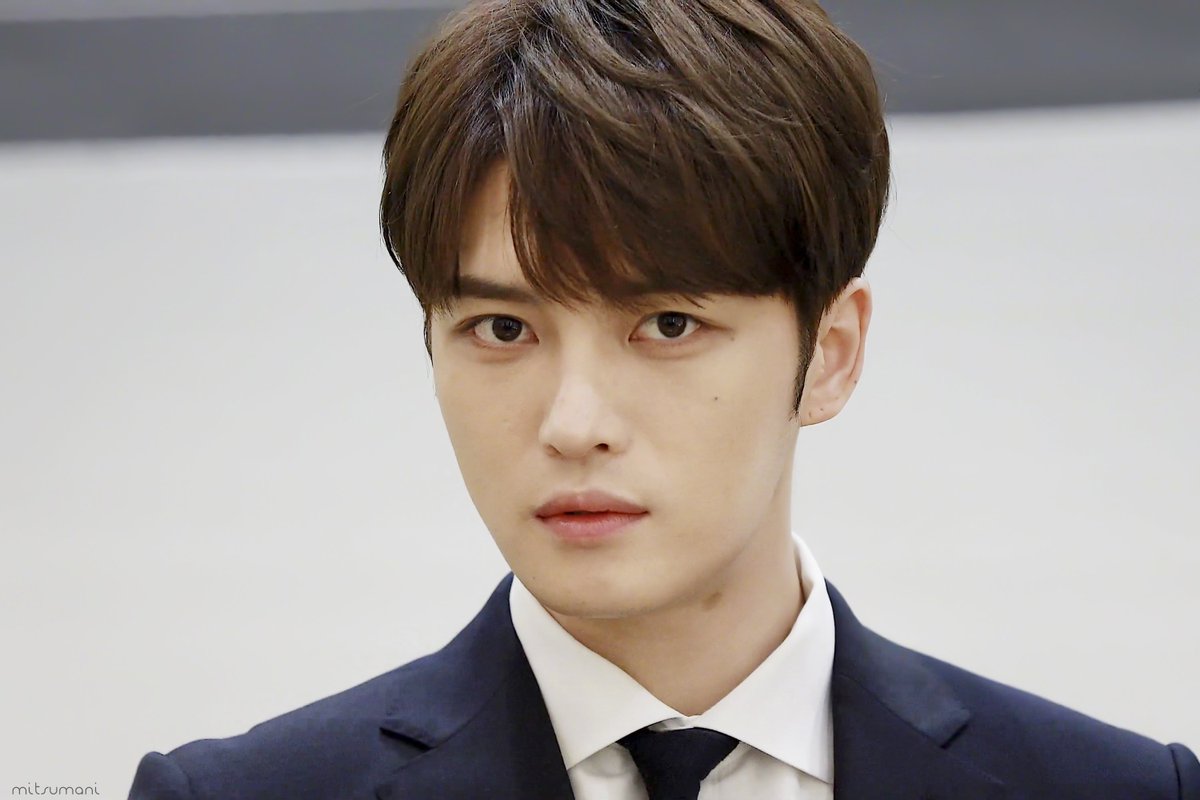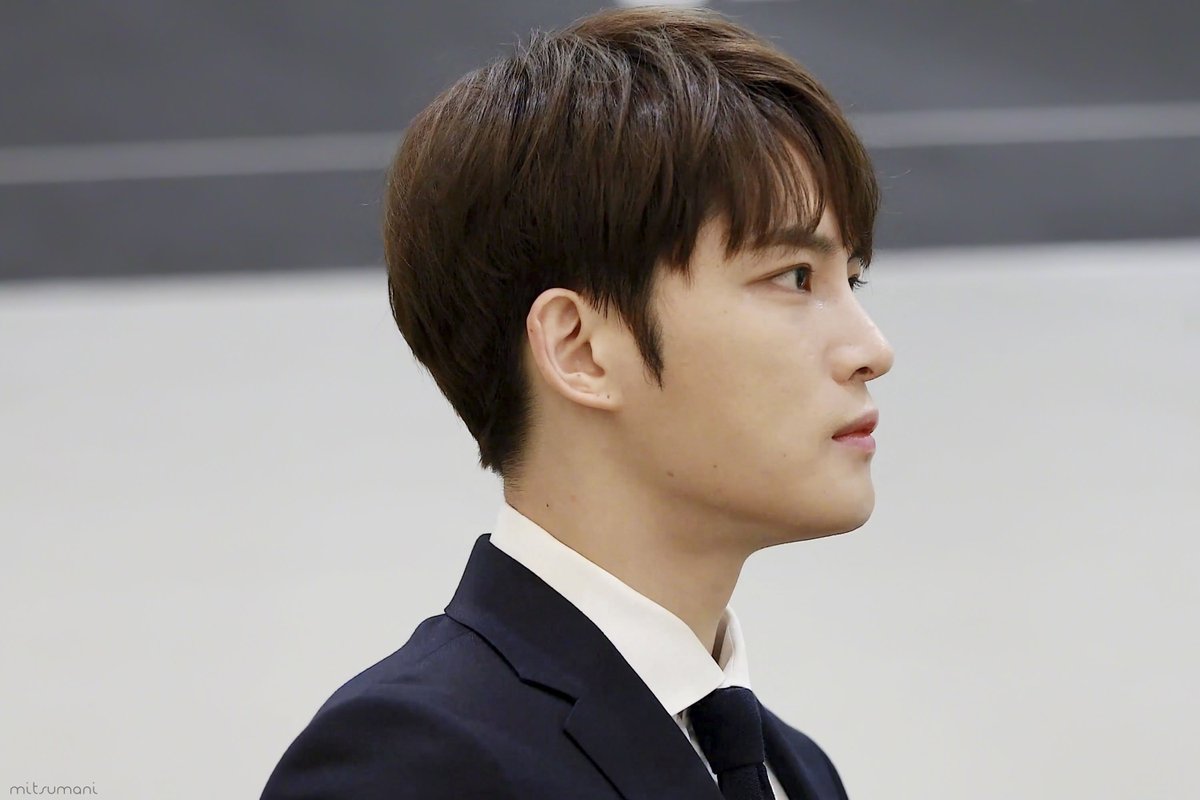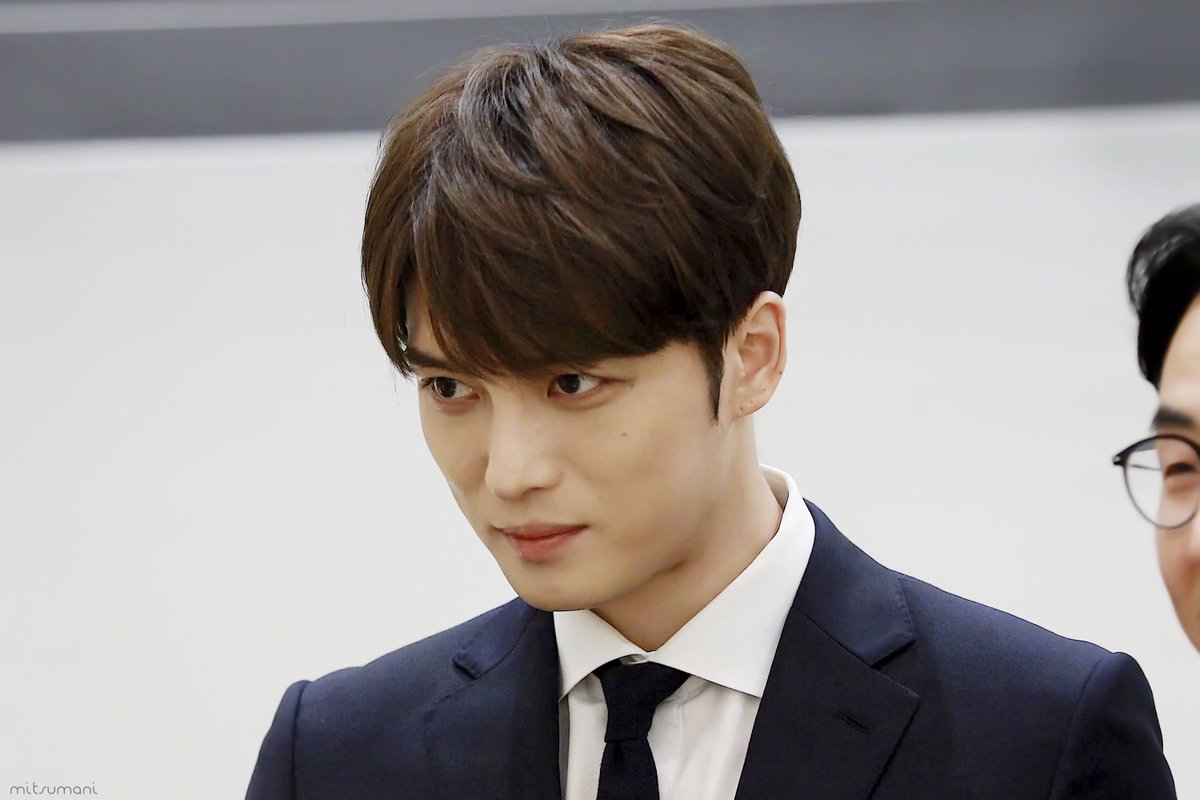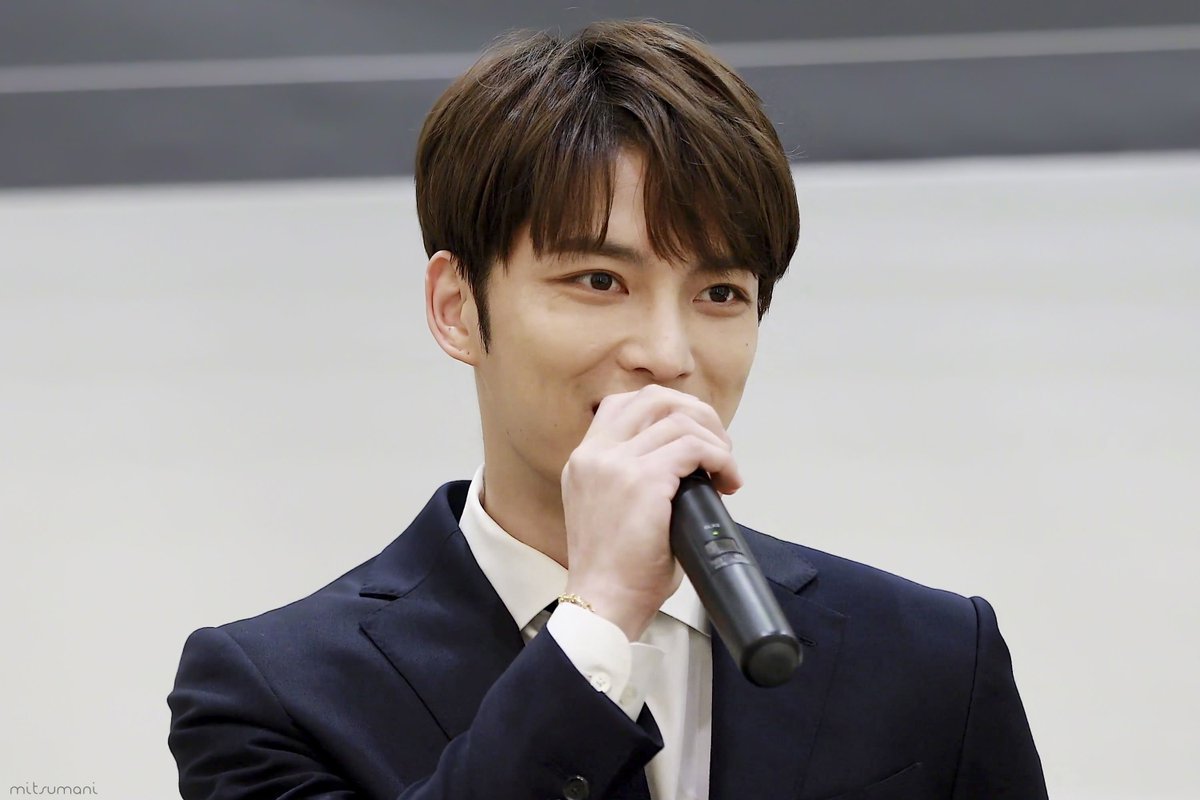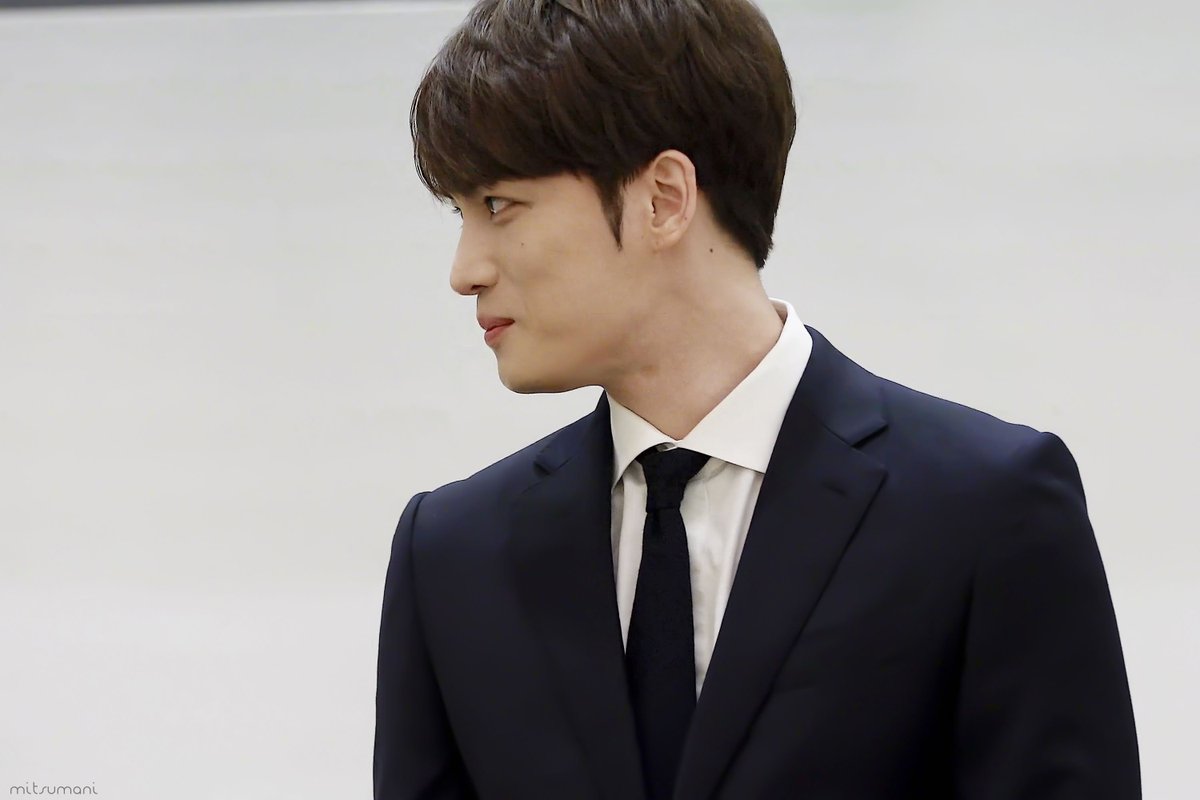 For more Jaejoong at Paradise City, click here:
JYJ CAFFEINE: JYJ News Week of 6/19- 6/25/2017 http://jyjcaffeine.blogspot.com/2017/06/jyj-news-week-of-619-6252017.html?spref=tw
***
[NEW PIC]

170626 Junsu campaigning for care and safety driving! So cute!

https://www.

instagram.com/p/BVys2QPlvps/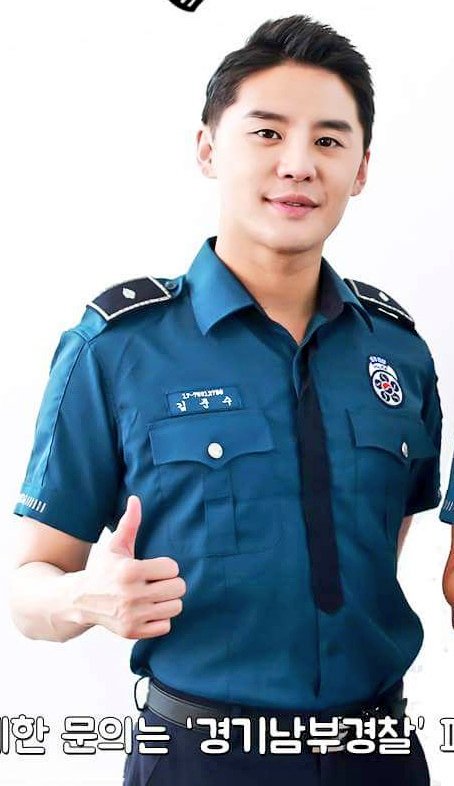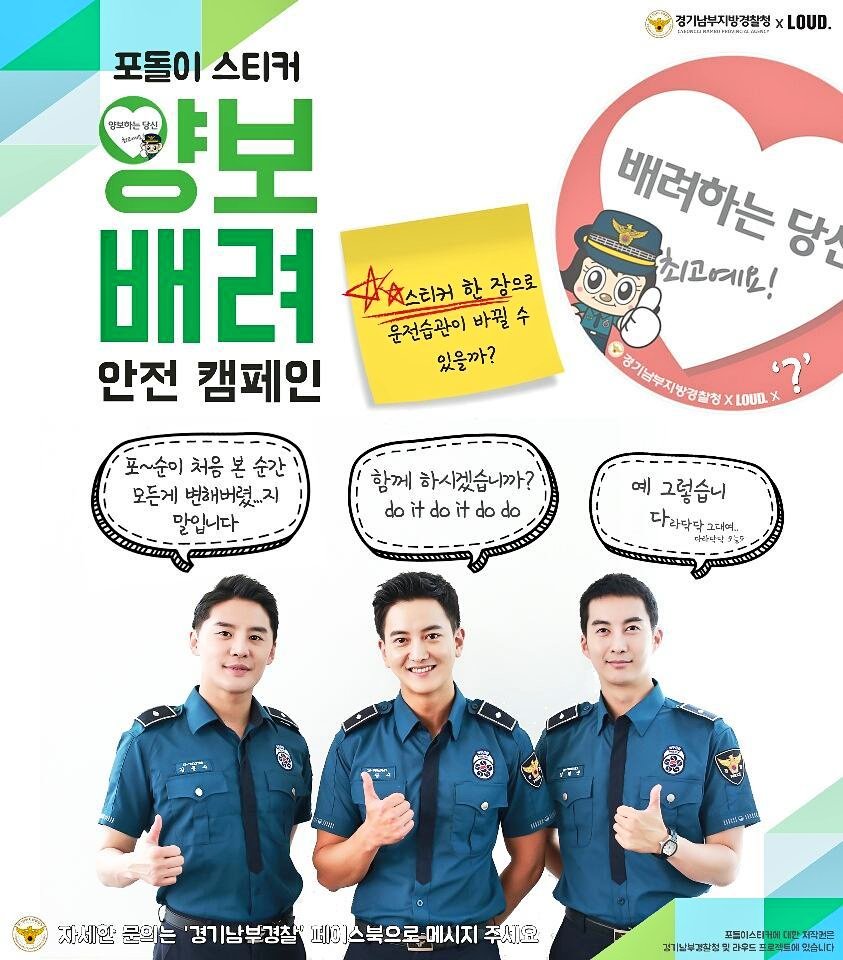 [NEW PICS] Junsu yah!
https://www.
instagram.com/p/BVwwTb9jRWW/
https://www.
instagram.com/p/BVwi3NVlem5/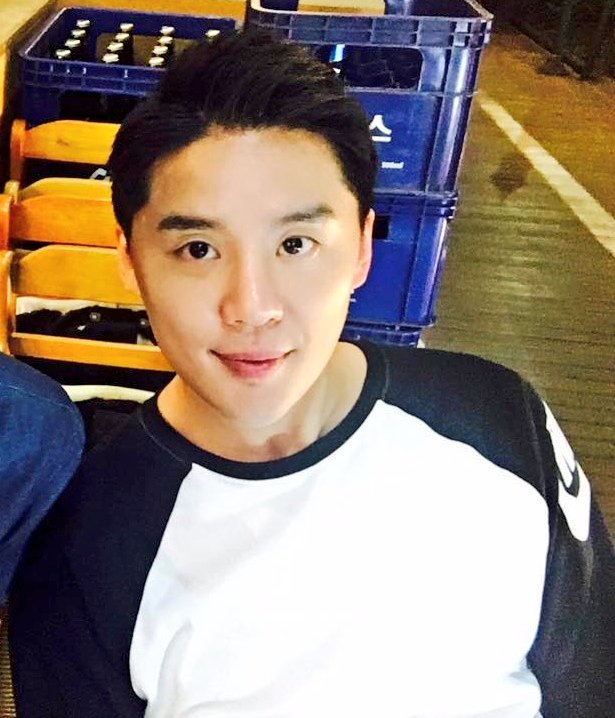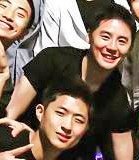 via vichellelicious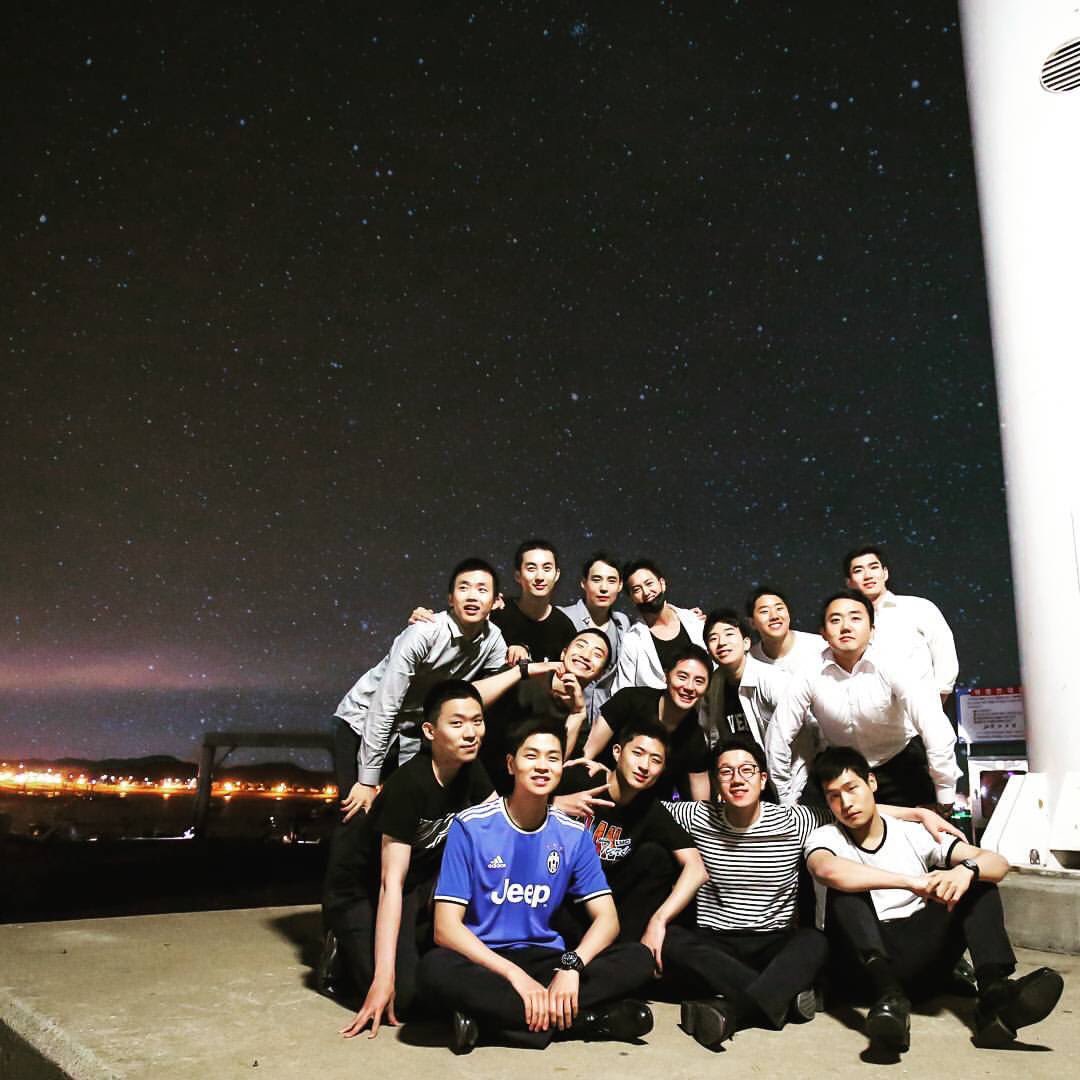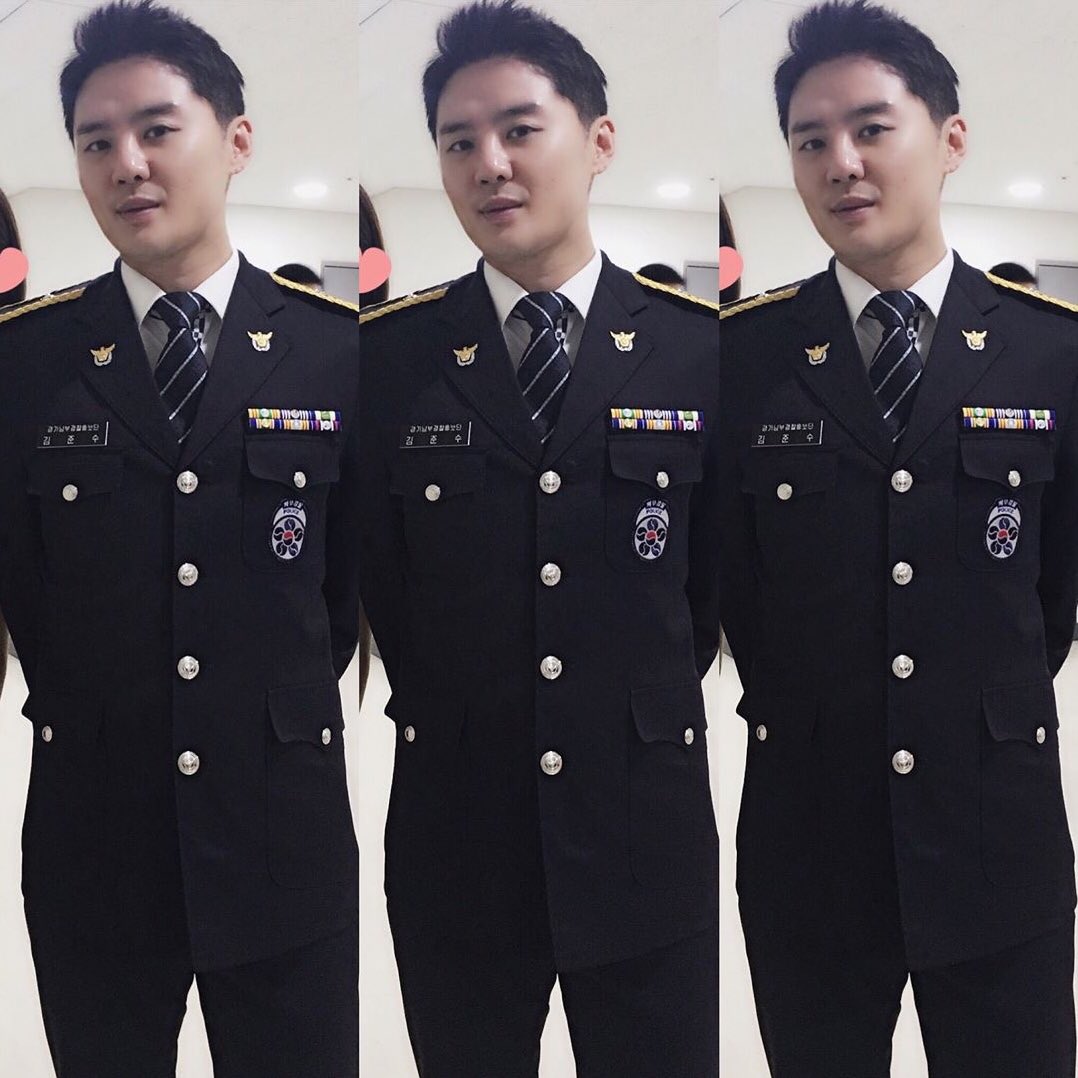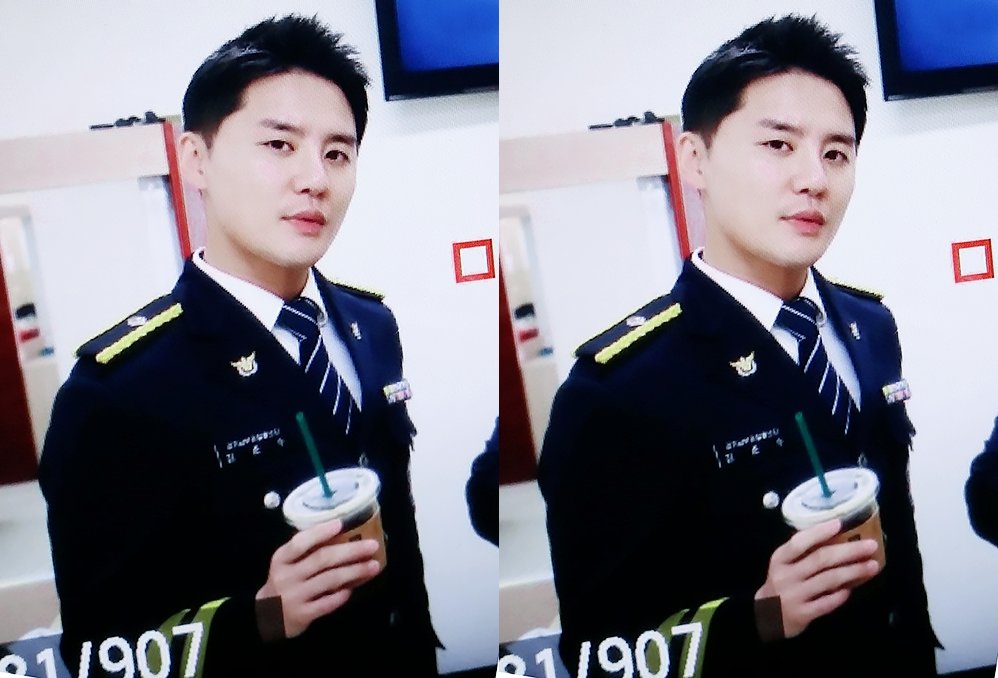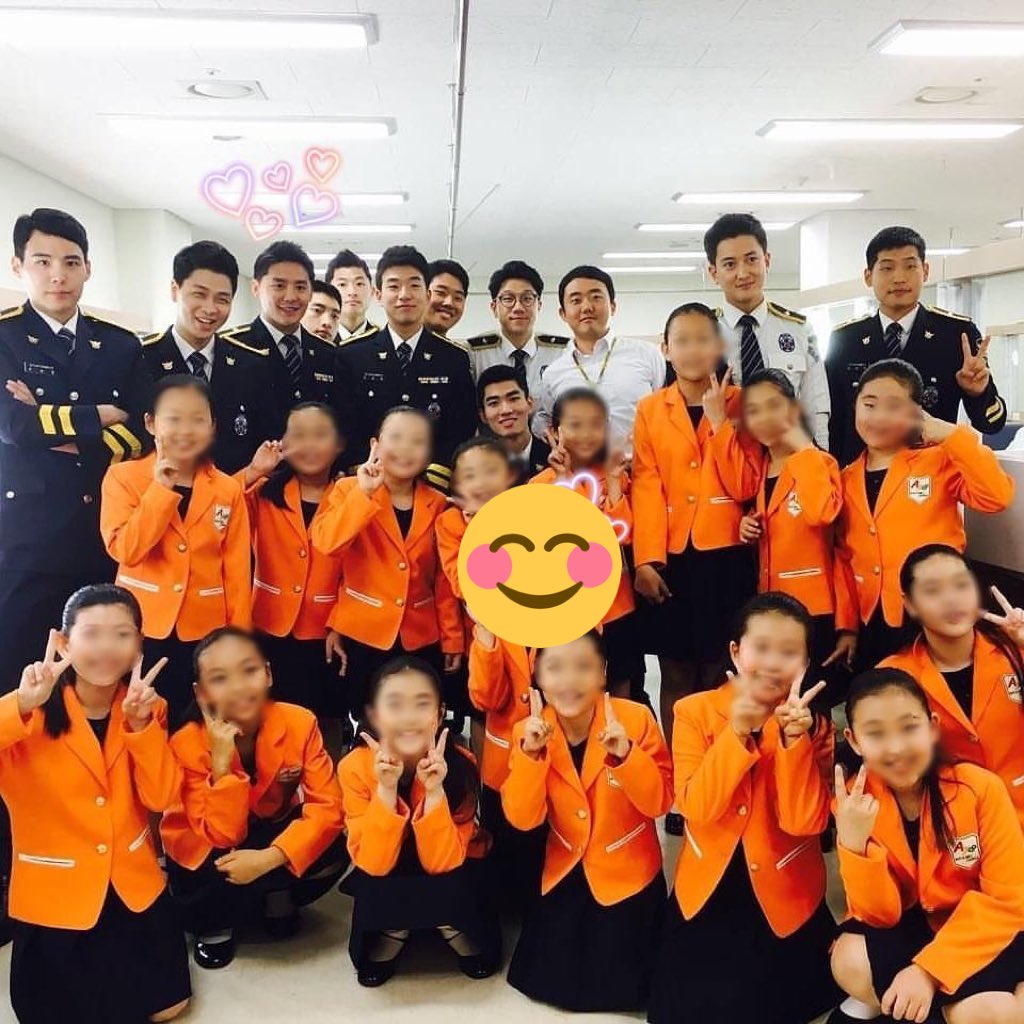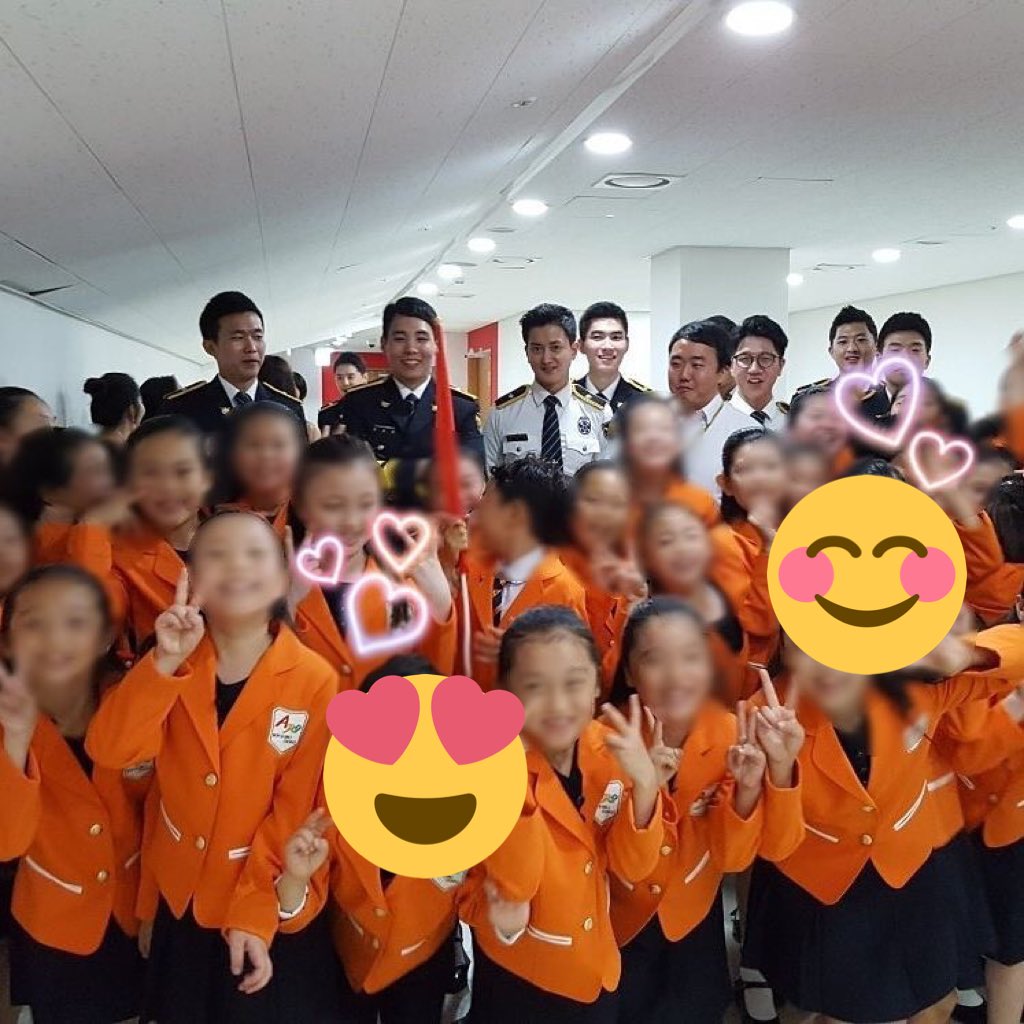 instagram.com/p/BVuvKObh8eX/
via shushutic
[NEW PICS] 170622 Junsu BTS for Cyber Crime Prevention Promo Video!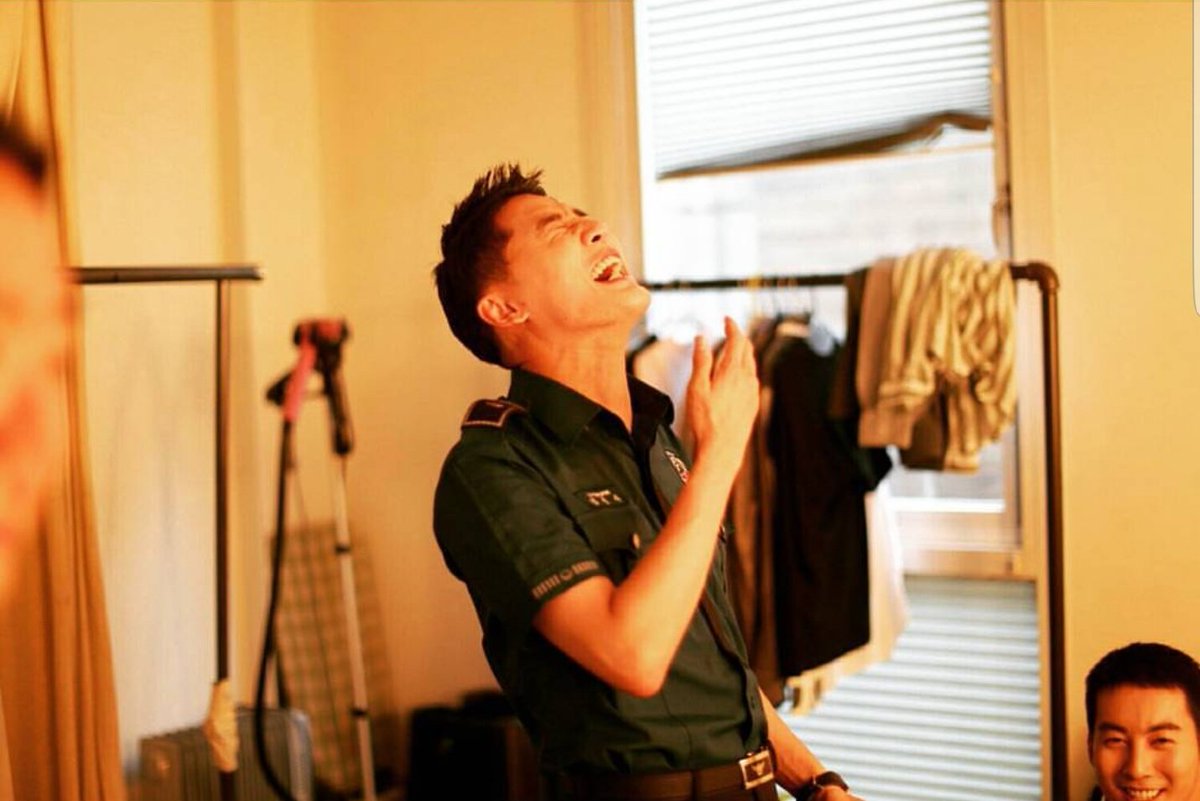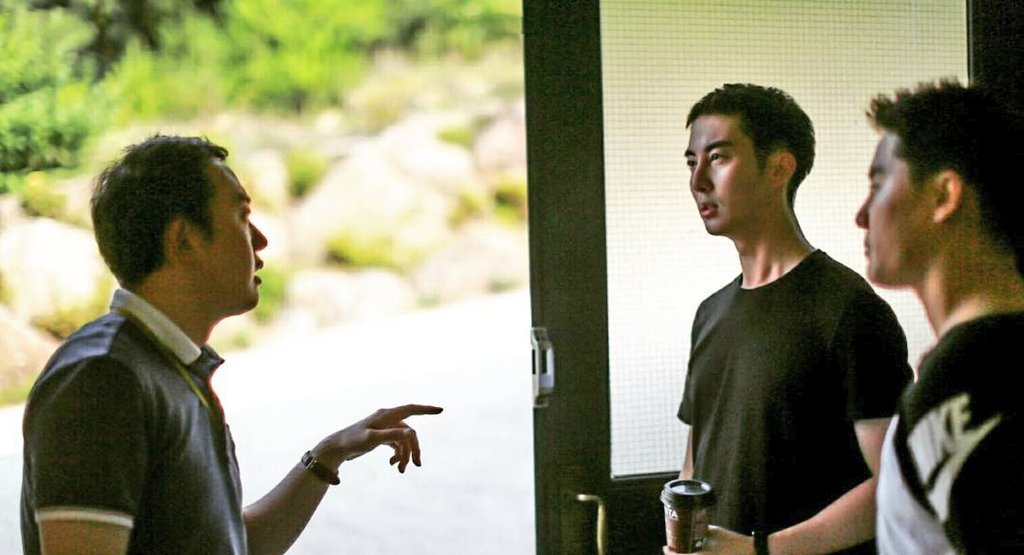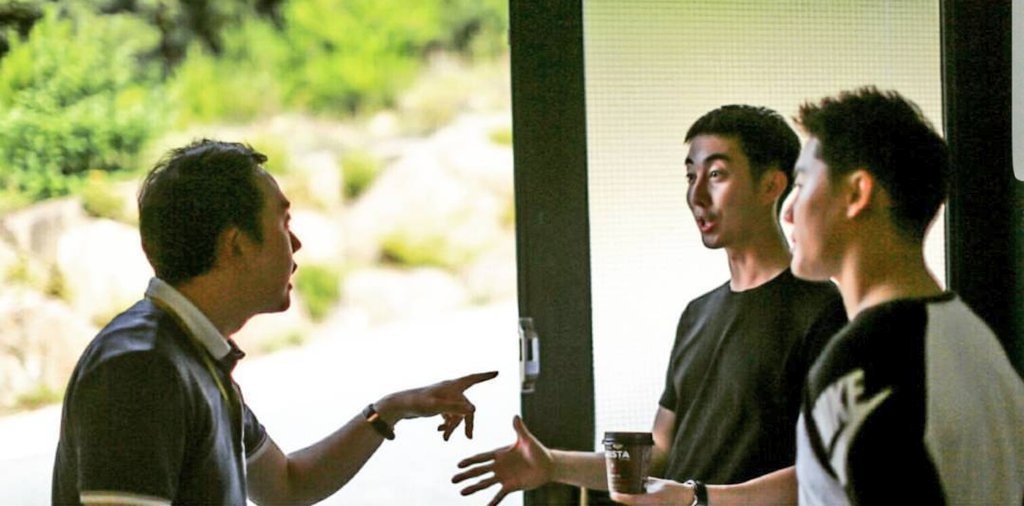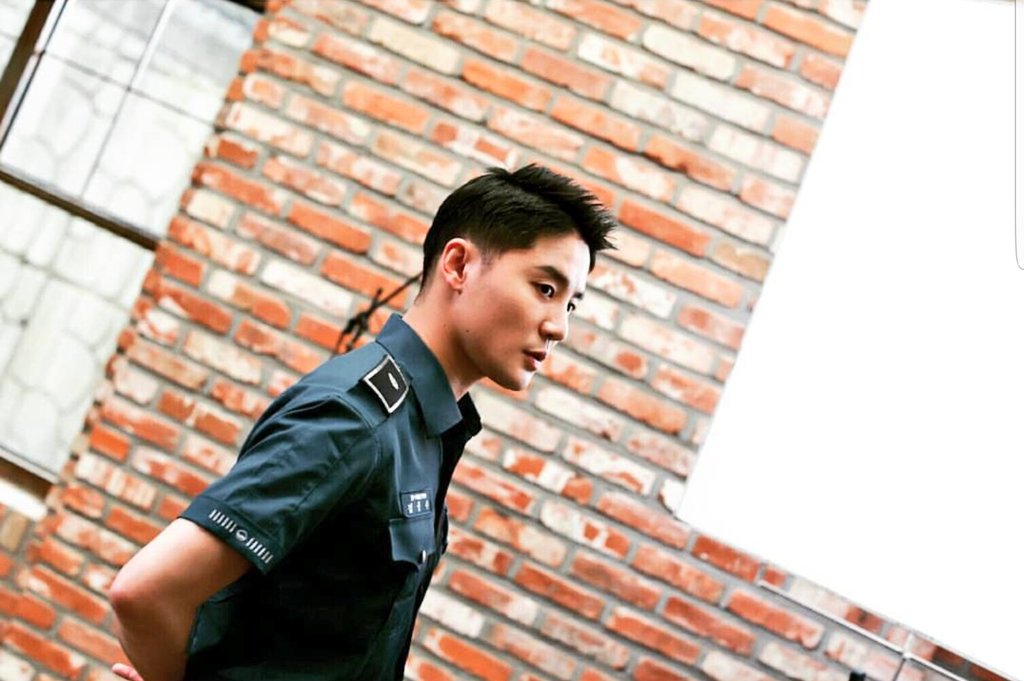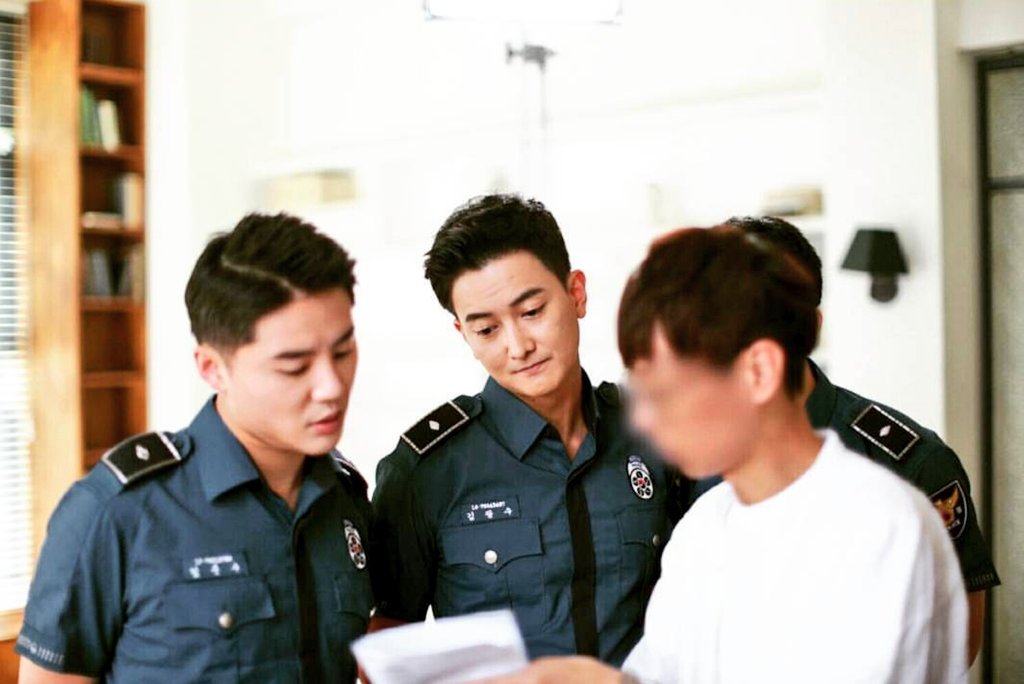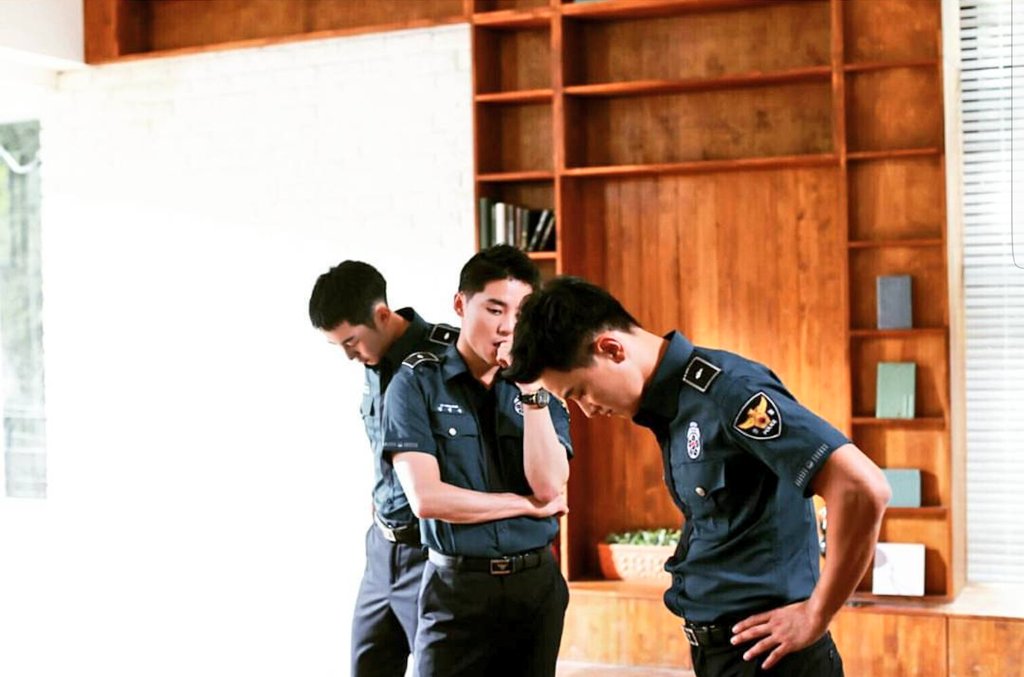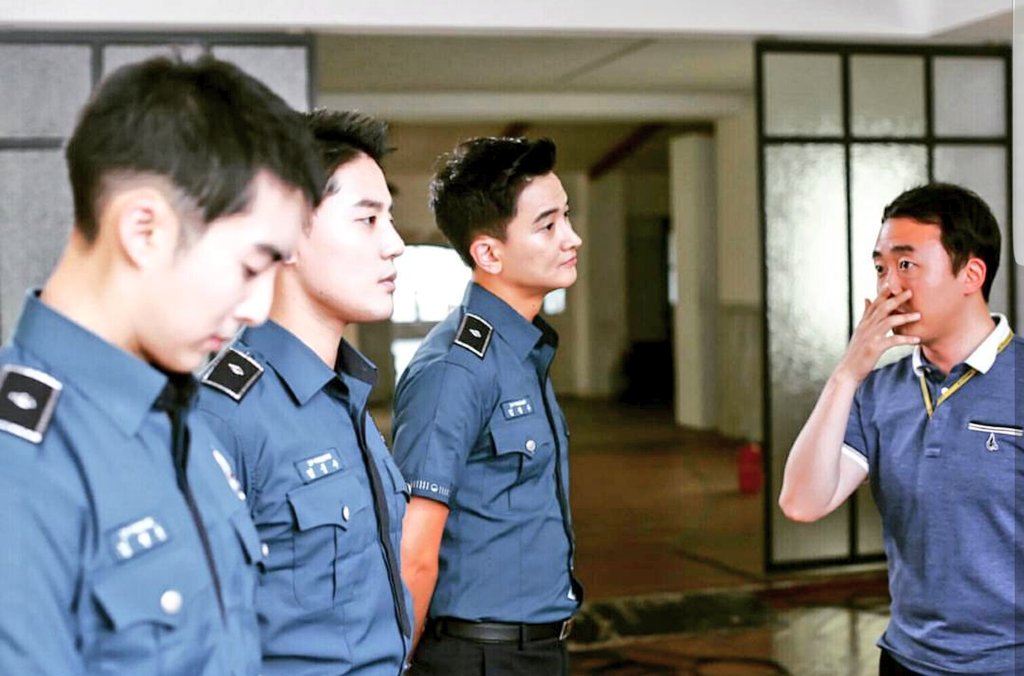 170622 Junsu went to Deputy Head's wife's shop after Cyber Crime Prevention Promo Video Shoot!
https://www.
instagram.com/p/BVpP4yohfki/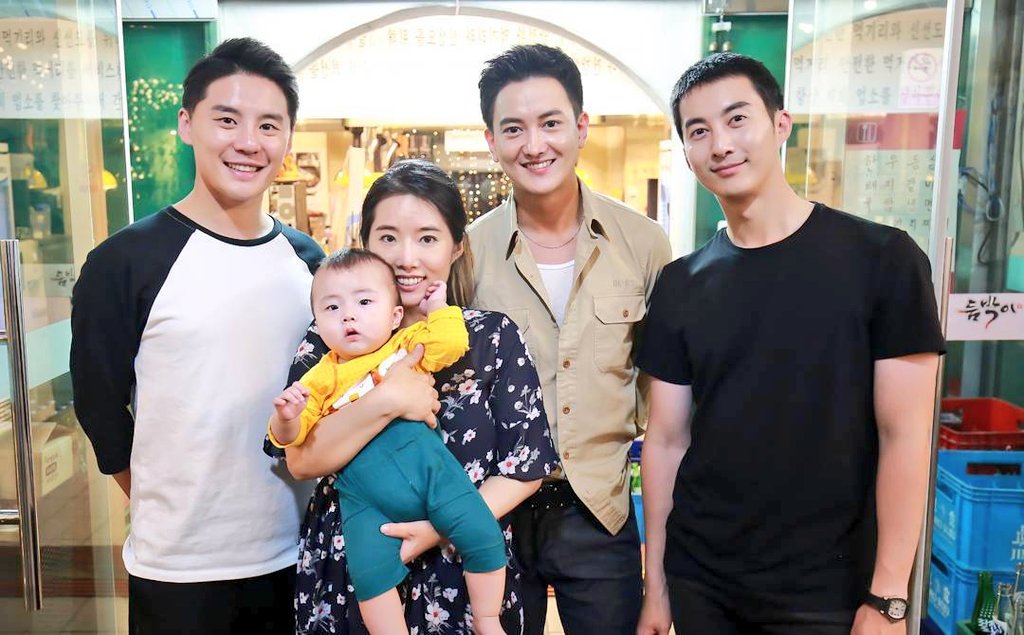 via vichellelicious
***
Kim Jaejoong of JYJ and UEE of After School confirmed leads in time slip K-drama
The two K-pop idol actors lead the main cast of the upcoming series on KBS.
Korean actors Kim Jaejoong and Uee.[Image via C-JeS Entertainment and Pledis Entertainment]

One of the most popular concepts often used in K-dramas is the time slip. Though it was used numerous times throughout Hallyu such as in "Rooftop Prince," "Nine: Nine Time Travels," "God's Gift - 14 Days," "Time Slip Dr. Jin," and the phenomenal "My Love From Another Star," it seems it really took off over the past couple of years.
Since 2015, there have been plenty of popular time slip K-dramas that aired included the phenomenal "Goblin" and most recently "Tunnel." Now the next hyped time slip K-drama now has its main cast: Kim Jaejoong and #Uee.
KBS reveals the K-pop idol actors to be the main leads
The Korean Broadcasting System (KBS) confirmed that Kim Jaejoong and Uee have both been cast as the leads in their upcoming K-drama.
The tentative or working title is "Manhole" and it is a comedy about a man who goes back in time to stop a marriage from happening in the present.
Kim Jaejoong will play Bong Pil, student studying for the civil servant exam for three years. He is taking his time with the test and doesn't feel the need to "grow up" thus making him the token unemployed person in the neighborhood. This in turn makes him the "disgrace" of his family as he depends heavily on his father who is a postmaster. Uee will play Kang Su Jin, someone who knows Bong Pil but has built a wall between herself and him. The closer she gets to getting married, the more unsure she feels as she see's Pil's love for her differently.
"Manhole" a recipe for success with seasoned K-pop idol actors and popular K-drama concept?
It is possible that KBS possibly has a hit K-drama with "Manhole." It has previously been explained that the time slip concept is very popular now.
However, the fact that the main lead characters are played by K-pop idol actors must be stressed. Over the course of Hallyu, many Korean television networks have cast K-pop idols in hopes of attracting attention. Their popularity often bring in scores of viewers who idolize them in their respective K-pop acts.
The only issue with K-pop idols being given main lead parts are the fact most of them are terrible at acting. Pertaining to "Manhole," it looks like KBS is negating this general fact with Kim Jaejoong and Uee. Jaejoong is a seasoned actor in both K-dramas and K-movies and even had a prominent role in a past time slip K-drama, "Time Slip Dr. Jin." Uee is recognized as one of the best K-pop idol actors in which she actually is believable when she does act. This is best seen in "Marriage Contract" in which she won numerous awards for her lead role as Kang Hye Soo.
Ultimately, KBS wants to continue their success with the Wednesday and Thursday time slot at 9:55 p.m. KST. Right now, "Queen for Seven Days" is airing on it, but the two K-dramas before it, "Chief Kim" and "Queen of Mystery," have both enjoyed high viewership. "Manhole" will air after "Queen for Seven Days" concludes. #KDramas #KimJaejoong
Previous Week's News:
JYJ CAFFEINE: JYJ News Week of 6/19- 6/25/2017 http://jyjcaffeine.blogspot.com/2017/06/jyj-news-week-of-619-6252017.html?spref=tw