JYJ Park Yoo Chun Successfully Ends Japanese Fan Meeting by Gathering 15,000
JYJ's Park Yoo Chun successfully wrapped up his fan meeting in Japan.

C-JeS Entertainment announced on July 10, "Park Yoo Chun successfully ended the fan meeting for drama I Miss You on July 9 in Yokohama Arena. The event, which had a five to one ticket competition, was carried out for three hours, receiving enthusiastic response from Park Yoo Chun's Japanese fans."

Park Yoo Chun appeared from behind the audience by riding in on a gondola, receiving passionate cheers from 15,000 fans. Stepping up to the stage by singing drama I Miss You's theme song Magic Castle, Park Yoo Chun was welcomed by the fan who all held up yellow papers that read 'Yoo Chun, we missed you!'

After thanking the fans for their passionate welcome, Park Yoo Chun shared stories behind filming I Miss You and during a corner called 'Park Yoo Chun is this kind of person' he shared more about himself with the fans.

Fans were also selected by raffles to act out five best scenes from I Miss You. After acting out the various scenes that 'Han Jung Woo' showed in the drama, such as 'looking at each other under an umbrella,' or 'casting spell to erase memories you want to forget,' Park Yoo Chun also presented signed DVD and CDs to the fans who didn't get a chance to be on the stage with him.

Park Yoo Chun also spent time revealing his dating style by comparing himself to 'Han Jung Woo,' and later on a surprise video message by JYJ's Kim Jae Joong and Kim Junsu was played, proving their friendship.

Park Yoo Chun said, "I was almost brought to tears as soon as I stepped up on the stage. I was nervous since it is my first time meeting the fans in Japan alone and I was worried that my Japanese is not good enough but I am happy to have spent such a great time."

Park Yoo Chun wrapped up the fan meeting by singing drama Miss Ripley's OST The Empty Space for You and one of his favorite songs Leaning on You. When the fans requested for an encore song, he sang his self-composed song Walking With Her in Spring, concluding the three hour fan meeting.

Meanwhile, having completed his fan meeting in Japan, Park Yoo Chun will be preparing to release JYJ's second full length album at the end of July.

Photo credit: C-JeS Entertainment
mwave
FanCams
Singer Park YuChun
Magic Castle
Empty Space for You
Leaning on You
from teddy0205A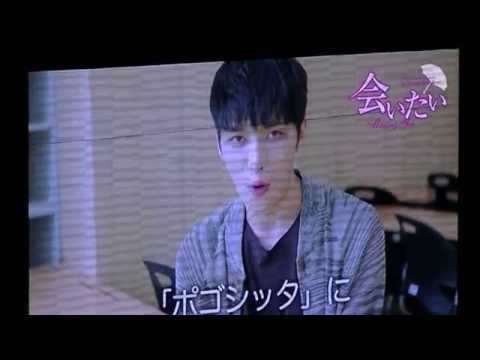 Video message from Junsu and Jaejoong
from Rinmaze
UPDATED 7/10/14
Junsu and Jaejoong greetings
At Yoochun's Japanese fanmeeting
with English subs by Angel Wing
Press Pics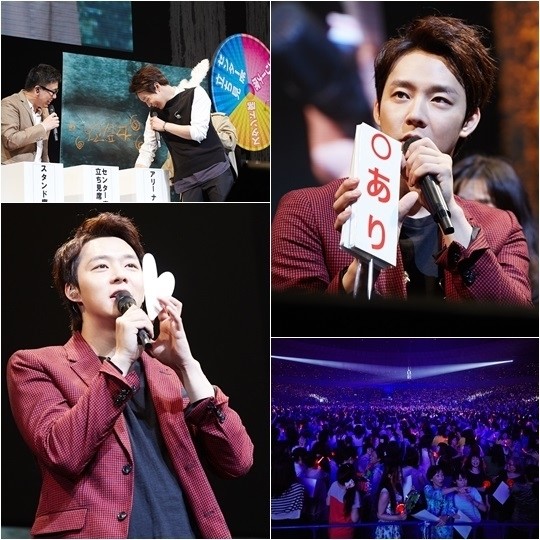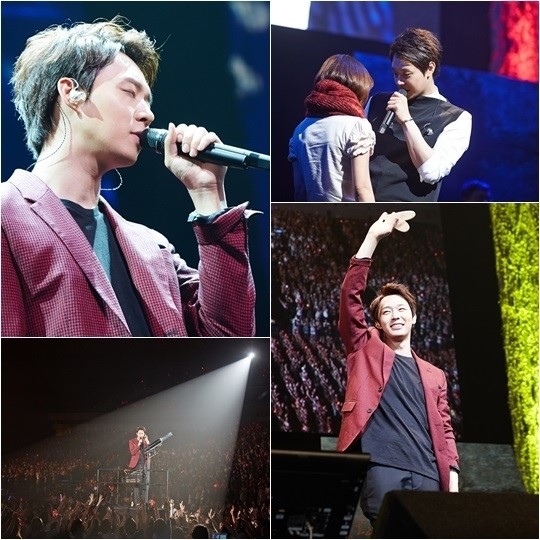 from Naver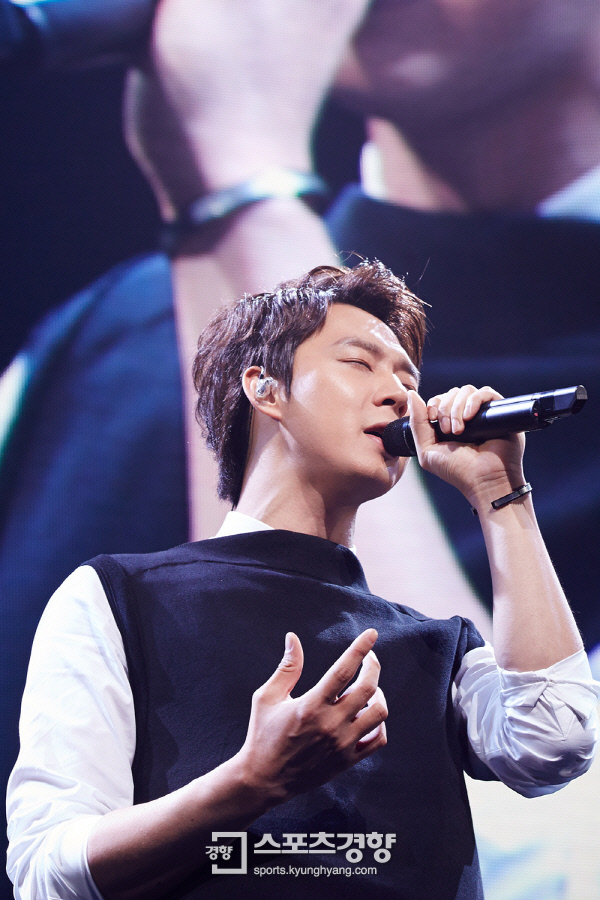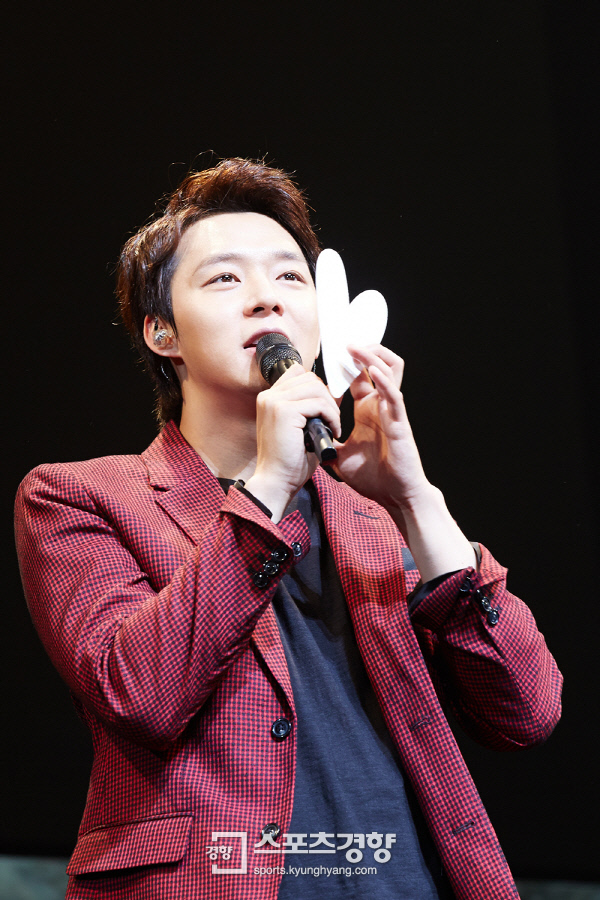 press pics as tagged
Fan Pics as tagged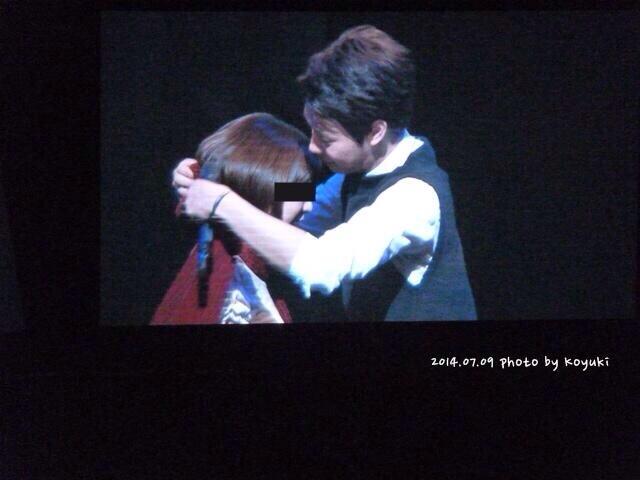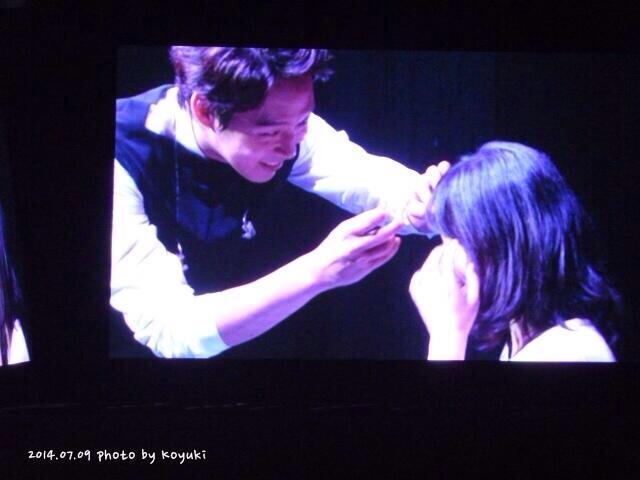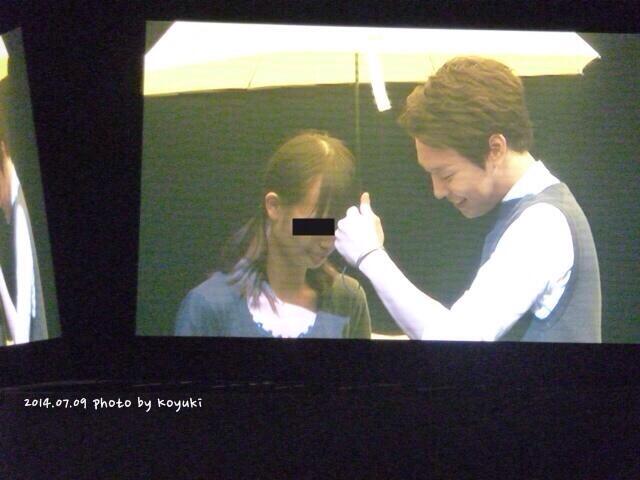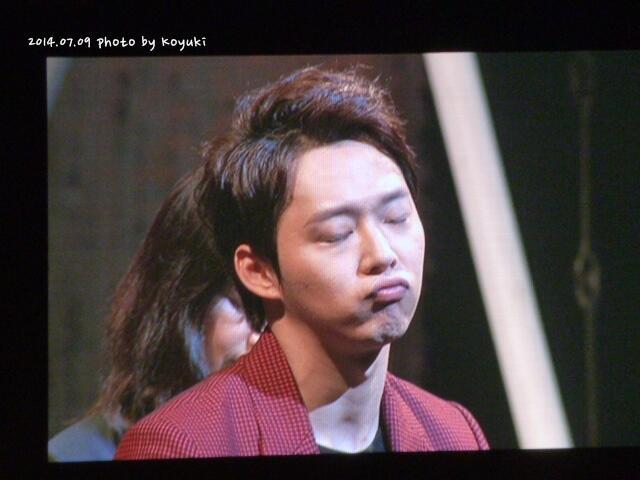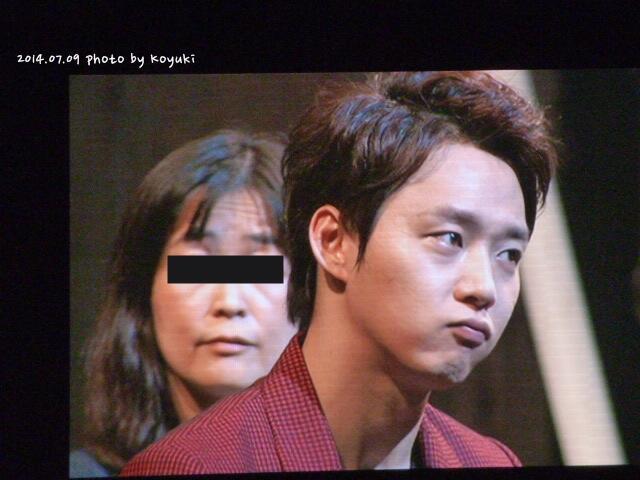 from Jeje0309
Translations from fans...
YuChun arrived overhead!!!
Yesterday, YC came to JP after 1y n 3months and worried and was nervous whether he could do the FM in Japanese
@
Gemini_0604
Best remains in memory while filming IMY: Cold because it's winter and having NGs because the umbrella shook
@
Gemini_0604
Since it's been 1year and 3months he came to JP, YC practiced his Jpese last night
@
babyskymicky
YC said he used toothpaste before the kissing scene. via lovemickysmile6
YC said JJ's kissing scene was better.
viaYochwennie
Before kissing scenes, YC brushes his teeth and thinks about wanting the filming done quickly R
@
Gemini_0604
Manager A: Because YC doesn't get drunk, he remembers other's mistakes. Once, they drank 15 bottles of whiskey in 2 hours at 6
@
Gemini_0604
Manager B: Anyways, he doesn't get up even if you wake him up. YC: that was then, i get up well these days. R
@
Gemini_0604
YC doesn't eat much chocolate
@Gemini_0604
: 초코렛은 별로 먹지 않는다고
When he wants to eat sth, he goes to eat it no matter how long it takes to travel R
@Gemini_0604
Manager: YC has ability to see through things/ppl. He can tell if someone is lying just by looking at his eyes
@
Gemini_0604
YC doesn't like chocolate because it's too sweet but if it's sweet like strawberry smoothie level, it's OK
@Gemini_0604
Recently, he went to eat broiled fish at around 200 km of distance, when he came back he said he was a bit tired
@
Gemini_0604
Scenes w fans as SY: 1. scene where JW puts clothespin on SY's bang. YC used pink clothespin. @Gemini_0604
Reenacting, Scene 2: JW finds SY under the slide and says "Found you! Let's be friends, Lee Suyeon!" @Gemini_0604
Reenacting, Scene 3: Walking with Jungwoo while holding the umbrella @Gemini_0604
Reenacting, scene 4: JW wraps SY with the red mufler. YC wrapped himself first then put off & wrapped fan "u will hv a cold" @Gemini_0604
Reenacting, scene 5: SWAAAH~~~ "bad memories, all erased!" @Gemini_0604
When it's over, YC said "Byebi- (Bye Bye Baby) to fans who were leaving down the stage @Gemini_0604: 재연끝나고 내려가는 팬들에게 바이비~~~인사하는 유천
-Yes or No corner-
1-Can you wait for a girl who is separated from you for 14 years?
YC-From what how old? No, because if from now on, I'll be in my 40s and coz I don't have that experience..I don't think I can..Impossible (muri muri)
Even if you're in love with her?
Impossible (Muri)..on the other hand, isn't that scary?

2-Liking a person who already has a lover...
YC-Falling in love? Yes. Since it's a matter of the heart, you can't stop it. But you can't say it out loud..if her lover is someone I don't know, I'd probably try to get her. If Jaejoong likes my girl...impossible. No.

3-Is there a true friendship between men and women?
YC-Personally, no. If I choose yes..what kind? it's not the relationship I share with all of you,right? So,personally, no.

4-Among the actress you've worked with so far, have you seriously liked her?
YC-Until now, no. Personally no but if I don't like the person, it's hard to portray it so..Half-half.

5-A detective's job is to wait. Do man waits?
YC-Yes. But for 14 years, it's impossible. Guys should be the one waiting, and I would like to wait (for her). If you wait, the feeling would increase.

6-Could you kiss in front of your mother?
YC-No. But I would like to kiss in front of my kids when I'm married. But in front of my mother is impossible. Because I've never done it.
Do you want to do it?
That's not nice to want to do it, but I'd like to do it, depending on the feeling of my partner.

End of Yes or No
(Trans) Ending Talk #YuchunFMJapan
---
YC: When I stood on stage, I cried and I was moved. I thought I really did well to debut in Japan too. I want to hold activites in Japan, I like Japanese ramens and I like you all. 10 years have passed but I still want to keep going on with you all. I feel happy to have met everyone as a singer, as JYJ, the passed DBSK, through dramas.
First, thank you for today. To be honest, since it's the first time I'm holding a solo event in Japan, I wondered if I would do well in Japanese... (Audience clapped). Before next year comes, I promise the three of us will absolutely come to Japan, so please wait for us until then.
Just like the drama title says, I want to keep meeting everyone. Next time, we will come back as 3. Bye bye. Thank you everyone.
스테이지에 섰을때 눈물났고 감동적이었어
일본에서도 데뷔하길 정말 잘했다고 생각했어
일본에서 활동하고 싶고 일본라면도 좋아하고 여러분도 좋아
10년지나왔는데 앞으로도 계속 같이가고 싶어
동방신기를 지나 JYJ로 드라마로 가수로 여러분과 만나서 행복해
오늘 우선감사합니다 솔직히말하면 일본에서 혼자 이벤트하는게 처음이라 일본어로 잘 할 수있을까 했는데 (박수)
내년이 오기전에 3명이서 꼭 일본 올거니까!!
약속할게
일본에 꼭 셋이서 올게 그때까지 기다려줘
드라마 타이틀처럼 계속 여러분을 만나고싶어요
다음엔 셋이 올게요
바이바이
고마워 여러분
Source: @
Gemini_0604
Translated by Sheena

Pics as tagged