SPY Episodes 7-8 Highlights...
Will Update as warrated...
review: Spy Episode 7
Seon Woo is sharp and is starting to catch on the abnormalities with the people around him. His only Achilles' heel is Yoon Jin, who continues to struggle with her double life. Hye Rim doesn't know her son is on track to discovering her true identity – let's just say my heart will go out to SW when he finds out both his girlfriend and mother are spooks. The only silver lining in this situation is that KC doesn't know that Hye Rim knows that Yoon Jin is a North Korean spy. I'm kinda sure the women can crack their brains somehow to come up with something.
Flashback to how YJ first got drafted into the spy business, she was good friends with SY. Plus, we know how she first met SW – not by chance. She had trouble with her visa and he came to her rescue. All planned by KC. There is also a lengthy clip to show us YJ's reaction and point of view with earlier incidents.
Back to the present. HY holds up YJ's mobile phone and demands to know what her mission is. YJ says her mission is to get close to SW and get him to trust her, but knows nothing of the bigger mission. YJ rattles off nervously that HY should know what she means… and HR slaps her. HR orders her to disappear and not show her face in front of her family anymore.
YJ desperately admits her feelings are sincere for SW – they weren't at first but they developed into something genuine. She declares she loves SW and was worried he might get hurt all the while. HR doesn't want to hear anything of that sort and instructs her to leave and give up on the mission. She tells YJ she won't tell SW about her true identity.
Just then, SW arrives at her apartment to see her. He calls her and YJ lies that something cropped up at work and they can't meet that night. SW senses she is inside the apartment but doesn't insist – he simply tells not to endure anything by herself. Aww… he's a sweetie. YJ sobs and HR overhears everything. she heads home first and waits for SW to return. When he does, the first thing he asks her is whether she had talked to YJ. She denies it and well, SW doesn't look as if he believes her either. He firmly informs her his heart isn't going to change (with regard to YJ) no matter what happens. HR sighs whether he can still say that after he finds out about YJ's true identity.
The next morning, YJ gets ready to disappear. Cue stacks of cash (which frankly doesn't look that much) and a slew of passports. She has a fake Japanese passport among those. I'm sorry but is she wearing the same jacket as HR the night before? She dials her contact and says she wants to leave the country ASAP – she'll pay double for that. With the trusty cap slapped on, she heads out.
JH calls WS and sets a date for him to go over to WS's place to settle his IT issue. WS wonders how they are going to bug his phone and KC overhears the conversation. HA. Bet he's secretly jealous and envious of WS because HR loves him. The parents inform SW that JH is coming over to his house and he's perplexed since HR doesn't like strangers coming over. HR says that JH was the one who helped SW the last time he was injured and thus, she will make an exception this time. YS appears and when she randomly brings up the topic of spies, HR is flustered and SW notices.
YJ takes the subway and doesn't reply to SW's messages. Just then, her phone ring and it's an unlisted number. It is KC and she lies she isn't feeling well. YJ spots her tail and quickly loses it. Meanwhile, SW is busy trying to get a match between KC and picture sources of North Korean military personnel. When JH appears, SW reminds him not to let the cat out of the bag on his real job. JH assures he wouldn't. HJ starts to get even more suspicious of JH and knows something is up.
Though YJ manages to lose her tail, she is caught by KC's men and brought to him. She informs him she doesn't care what her consequences are but she isn't going to continue her mission. Just then, her mom rings and of course, YJ caves. KC warns her again not to try anything.
SW is worried since YJ hasn't contacted him and all and EA teases that he looks as if he has been dumped by his girlfriend. But YJ calls and SW is relieved. His computer picks out a potential match: there is a picture of HR's profile snapped at the subway and her old picture in North Korea. SW misses that. At home, the parents wonder how they can go about bugging JH's mobile phone when his phone has to remain unmoved for at least three minutes.
YJ and SW have a dinner and SW guesses that HR has gone to see YJ though she denies it too. She reinforces the importance of family and SW says she has no family herself and that's why he is going to look after her, no matter what his family says. Plus, he says he will tells his family about his intention to marry her, which leaves YJ stumped and devastated. SW heads home and back at his office, his computer picks up an almost perfect match for KC and a potential match for HR.
https://breathlesssurvival.wordpress.com/2015/01/31/review-spy-episode-7/
review: Spy Episode 8
Best episode so far. Didn't know a simple dinner could be so filled with nervous tension. Love that everyone secretly has a secret agenda except Seon Woo, who is slowly realising that everyone around him appears to have a secret agenda. Hye Rim and Yoon Jin tap on their efficient spook skills to ensure the success of the mission and they make a pretty good team. Seon Woo is a lovely person but I doubt he's going to maintain that forgiving nature when he finds out their real identities.
SW is updating his team about KC – and the blast that scarred him – when HR's old picture appears on his screen, which SW instantly finds familiar. He scrutinises it in closer detail and yup, suspicion is gnawing at him. HJ calls him away to check out old files related to KC's case. SW picks out files from related to his mother's hometown. As they browse through the files, SW spots the same blast pic and a candid picture that captured HR. HJ manages a glance before EA arrives to interrupt them. EA asks SW what his mother likes – she doesn't want to turn up at the dinner at his place empty-handed. It dawns on him he doesn't know what HR likes. Finally, he mumbles that HR probably likes healthy stuff good for the body.
At home, the parents are busy getting ready when KC calls and asks HR to switch on the TV. The news reports that the suspect involved in the subway bomb incident has turned himself/herself in. KC informs HR that it's his present to her. HT has decided not to go to SW's place for dinner but JH swings by to get him – he needs him to do stuff for him on the sly at SW's place. YJ calls SW to tell him she'll be late for dinner – she's actually with KC. SW continually feels disturbed by the pictures he had seen earlier.
Back home, he takes out his family album and starts looking at old pics of HR. HR walks in and sees the album before SW makes a move to cover it. HEH. Kinda love that mother and son are trying to out-sly each other. SW's colleagues arrive and HT is immediately distracted by HR – he has seen her face somewhere, all right. He fibs that he was staring because she is so pretty. Haha. But he casually brings up at the table that HR once lived in China and met WS there. HR smoothly delivers an explanation while SW looks increasingly wary.
KC drops YJ off. JH's lackey, who is waiting outside, takes notes of her and the black vehicle that dropped her. Back to the tense dinner. HT inquires whether the family still has family or friends they are in contact with back in China. SW answers everyone they know has passed away while YS interrupts that there is that "uncle". YIKES. SW takes note. So does his colleagues. YJ arrives and HR is half-shocked-half displeased to see her.
Well, SW doesn't care and tells HR he called her over – and requests HR stops speaking so formally to YJ. HR relents but not before exchange a look with YJ. SW wisely keeps quiet and moves on. He introduces to her everyone as the woman he plans to marry – which earns a amused chuckle from KC. Just realised how livid SW will be when he finds out about YJ because even if she loves him, he is being played like a huge fool.
Anyway, tension between mom and girlfriend continues as HR declines YJ's help with the mission. SW cuts into their conversation, asking sharply what they were talking about. They both offer excuses and when EA unwittingly comes between them. HR enlists YS's help to distract EA. The two women leave, dumping dish-washing duty to SW, who is anxious about what is going on between the two women. Outside, HR warns YJ not to interfere with the mission. HT finally asks SW whether he can use his computer and starts to work on his own mission ordered by JH.
The parents need to get JH to take out his phone and put it on the table in order for their plan to work. YJ helps out. And mom and girlfriend show unexpectedly efficiency and chemistry as they work together – SW's perplexity at their sudden harmony is hilarious. HR runs to her room to check whether the phone has been successfully hacked – it has. SW senses something amiss is about to check out what HR is up to when YJ distracts him. HR shoots an appreciative smile to YJ, who nods in acknowledgement.
HT sees HR's old picture and instinctively knows it is somehow linked to KC's bomb incident. So HT actually wants to hack into WS's company system by pretending there is something wrong with his hard drive. On the other hand, KC's lackey is all prepped to kill HT's lackey if the hard drive contains dangerous information.
But when KC realises there is nothing on the hard drive, he calls off the hit on HT's lackey. Meanwhile, SW snoops around his parent's room and finds one of the pills HR takes. HT's lackey is still wary of the black vehicle and is deciding whether to check it out when the party files out. Everyone is worried and relieved that the dinner is over. KC calls HR out for a chat.
HT is furious to find out that the system isn't as easily hacked as believed. There is another layer of security to get through. KC meets HR and tells her she has one last mission before he gets out of her life and SW's – she needs to meet with JH again and get his hard disc. SW sends YJ back home and quickly double backs home. He spots the black vehicle and makes the connection it is the same one that picked up KC after SY's incident. He follows it and arrives at the playground where KC and HR are meeting. He is stunned to see both together – and he recognises KC.
The dinner was the highlight of the episode since it brought all the players, good and bad, together. Watching the multiple separate, secret missions unfold were so fun and exciting to watch since everyone was in danger of getting found out, purely because the area they were constrained in was so small. Seon Woo is slowly catching up and honestly, he's going to feel so cuckolded when he finds out that YJ, HR and even his sweet dad have been keeping secrets from him.
YJ and HR working together on the sly is the biggest asset the good guys have at the moment. At least HR was gracious enough to appreciate YJ's help and that only can spell good things when the s**t hits the fan. I was slightly surprised that the drama chose to reveal to SW HR's connection with KC so soon but I guess it makes sense and is timely because SW is digging deep into KC's affairs, past and present. So I'm curious how SW will react to finding out about HR's true identity…that was definitely a good cliffhanger…
https://breathlesssurvival.wordpress.com/2015/02/01/review-spy-episode-8/
Episode 7 Clips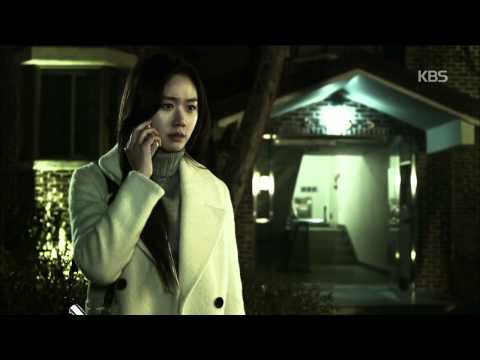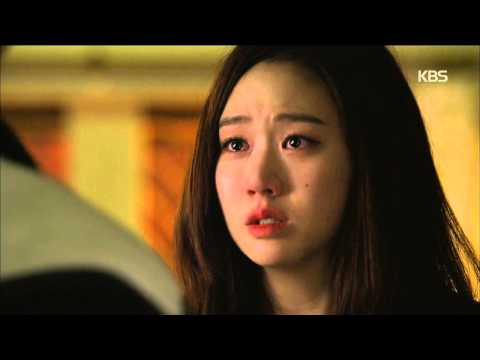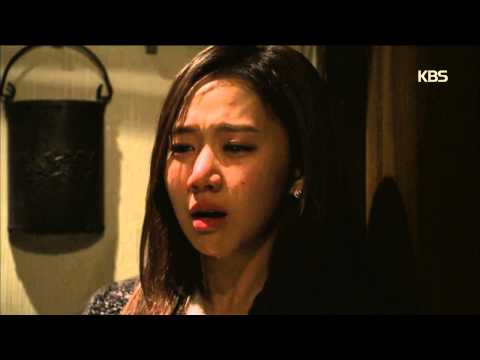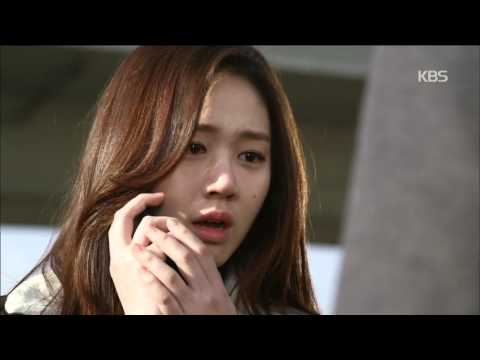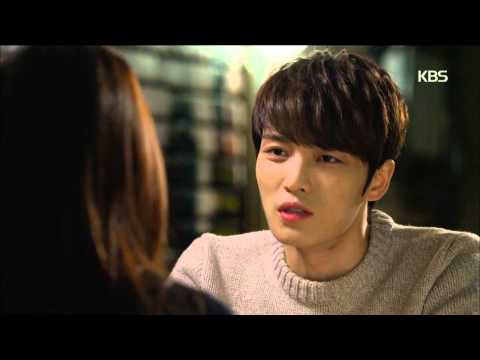 Episode 8 Clips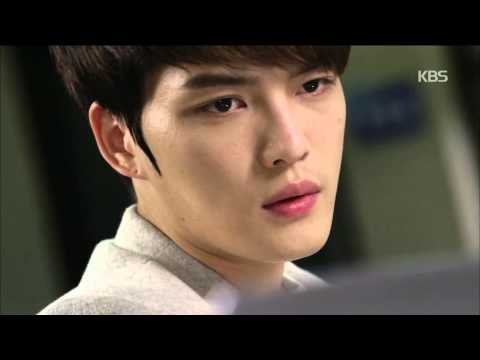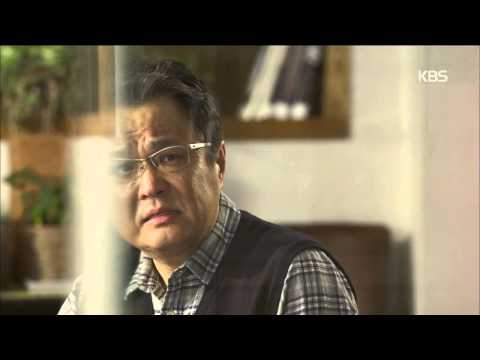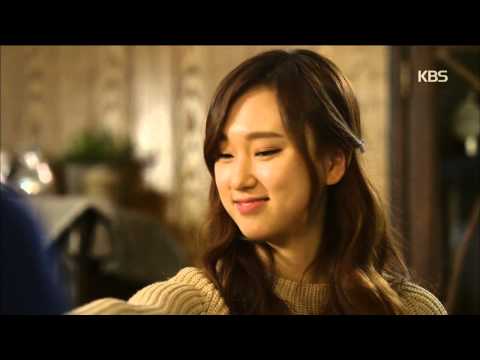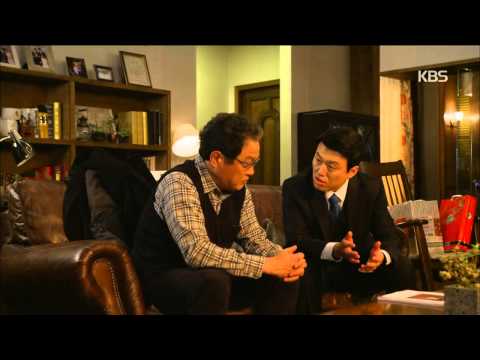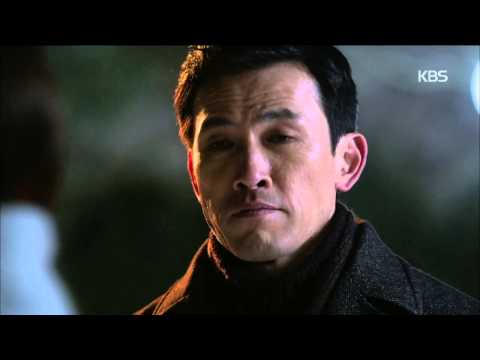 DramaKBS
Press Releases
#
스파이
#
김재중
his evolution as an actor catches viewers' attention
http://
media.daum.net/entertain/star
/newsview?newsid=20150130222805946
…
Via crystalmoon64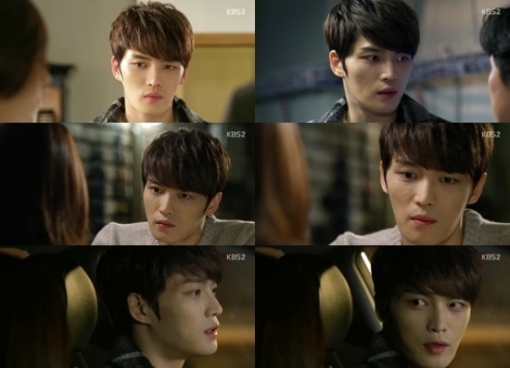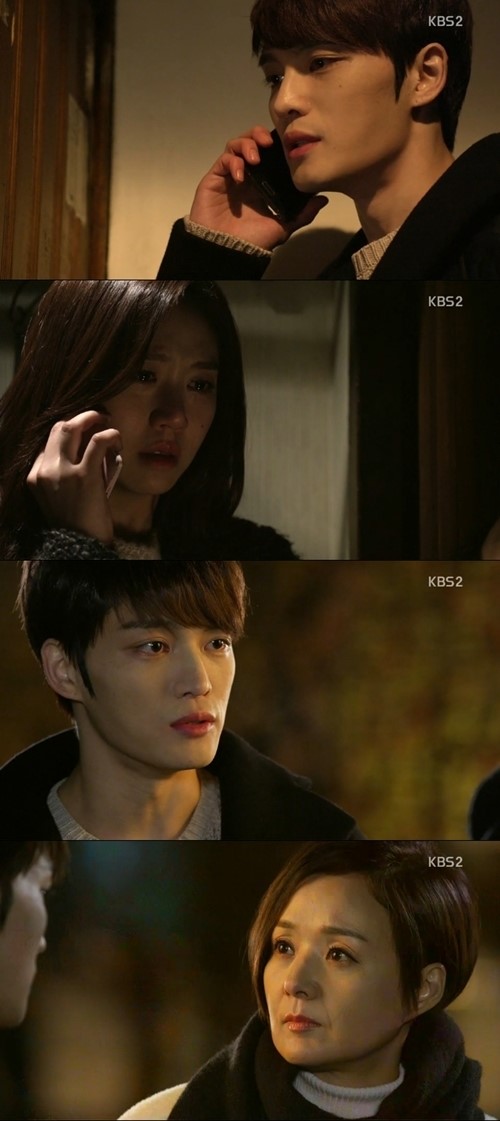 #
스파이
#
김재중
, his pure love for Go Seonghui, " I will be your family"
http://
m.news.naver.com/read.nhn?mode=
LSD&mid=sec&sid1=106&oid=404&aid=0000082828
…
via crystalmoon64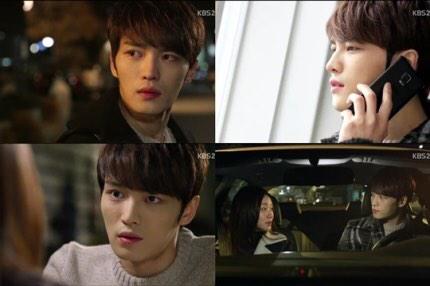 [ReviewIS]
#
김재중
's pure love...
#
Spy
who steals ladies' hearts
http://
news.naver.com/main/read.nhn?
mode=LSD&mid=sec&oid=241&aid=0002329593&sid1=001&lfrom=twitter
…
via crystalmoon64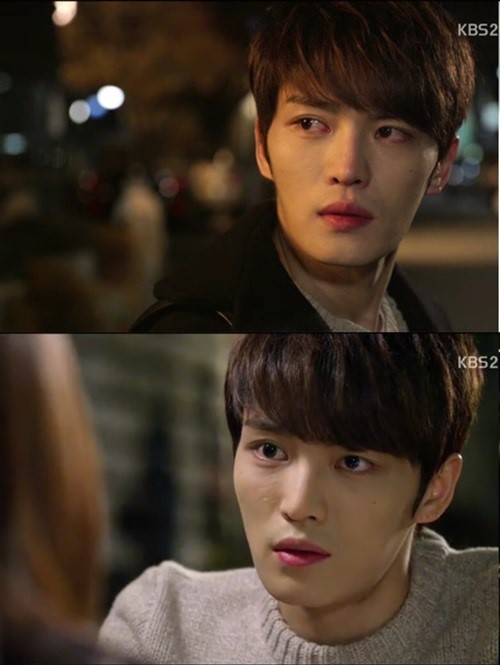 http://
korepo.com/archives/83967
#
스파이
#
김재중
Proposes to Go Seonghui, "I will protect you"
http://
tvdaily.asiae.co.kr/read.php3?aid=
1422623893844490002
…
via crystalmoon64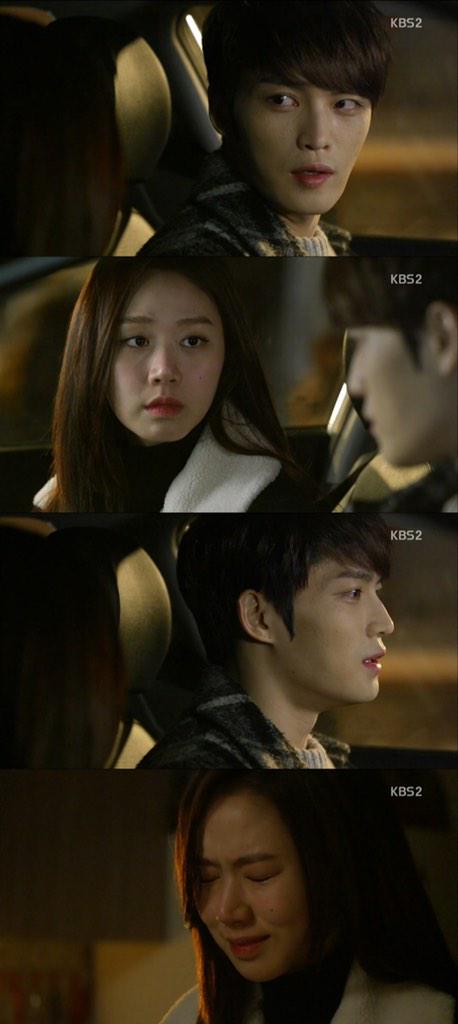 #
스파이
Go Seonghui visits
#
김재중
's house n Bae Jongok is icy...
http://
media.daum.net/entertain/star
/newsview?newsid=20150130225305249
…
via crystalmoon64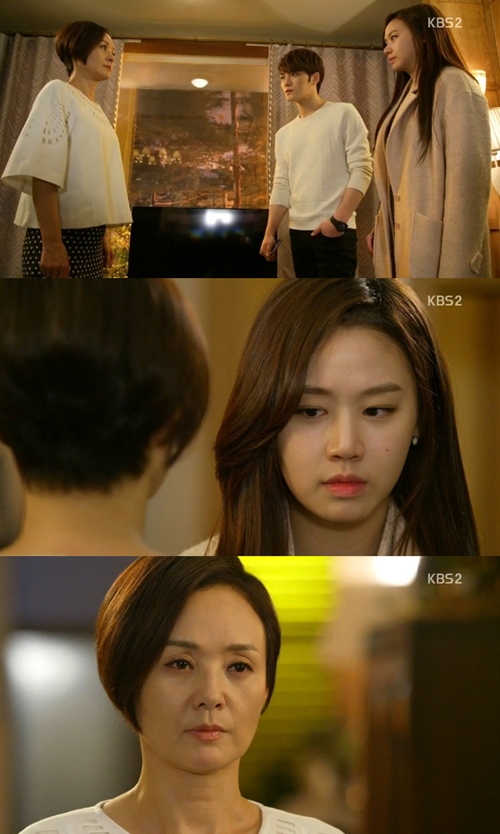 #
스파이
Bae Jongok n Go Seonhui's dangerous cooperation... Only
#
김재중
is unaware of it?
http://
osen.mt.co.kr/article/G11100
67784
…
via crystalmoon64

http://
osen.mt.co.kr/article/G11100
67784
…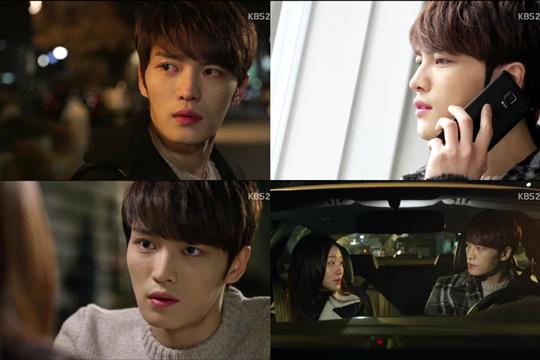 http://
enews24.interest.me/news/article.a
sp?nsID=645836
…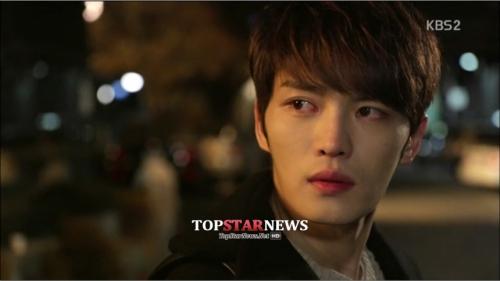 Oh My Gaaahhhhh!!!
http://
star.mbn.co.kr/view.php?no=10
1515&year=2015
…

http://
osen.mt.co.kr/article/G11100
67787
…
#스파이 #김재중 witnesses Yu Oseong n Bae Jongok meeting, his suspicion mounts

http://

media.daum.net/entertain/dram

a/newsview?newsid=20150130231103533

…
Via crystalmoon64

Screen Captures by viewers/fans...
By
@

126days
gif by megwu0312
A dinner full of spies...
Each one has a different agenda...
Great tension...better than outright action stuff...
@
healingbalm126