Updated:
The Return of the King: 2 hours perfectly spent with JYJ
By
|
JYJ kicked off its anticipated solo concert after 4 years of fans patiently waiting on the 9th of August. The love of the fans remained unchanged for JYJ over the 10 years, and filled up the stadium with red lights and enthusiastic chanting on this day.
The first stop of 'Return of the King' was at Seoul Jamsil Olympic Stadium in the evening. The cool night was immediately surrounded with hot air as there were around 30,000 fans at the concert who waited JYJ for a long time. The three members, Junsu, Yoochun and Jaejoong, who were previously working on their individual activities have reunited; fans were touched to have been able to spend two perfect hours with them at the concert.
Korean media outlet, OSEN, pointed out the three major reasons on why the 2 hours were perfectly spent with the three charismatic men at Return of the King.
1. A concert after 4 long years: three people came together again
The stage at Jamsil Olympic Stadium where JYJ performed, finally happened after 4 long-awaited years. Before that, the three of them were busy with packed schedules: Junsu who was doing musicals, Jaejoong with his drama filming and Yoochun who was busy with his movie. And so the comeback 'Just Us' becomes much more significant to the fans. JYJ spoke on the stage during the concert.
"It seems like it is been a long time to see three of us standing on the same stage together, right? We have missed you all a lot."
To prove that JYJ is still well, they heated up the perfect performance stages for the fans. At the early part of the concert, they put on a dynamic stage with Creation, Be The One, Babo Boy, continuing with Let Me See and In Heaven. The members with their unchanged skilful singing ability were able to grab the fans' hearts.
Fans were waving their red penlights while singing along to the music, as a reply to JYJ's passion and enthusiasm. The members did not forget to express their utmost gratitude.
"This is a concert after a long time, but there are many fans who came from many other places, we are really thankful."
2. As three people, then solo: a stage with a different atmosphere
On this day, the members of JYJ showcased their abilities in full without regret. JYJ nearly performed all the songs on their new album 'Just Us'. Apart from that, they also had their solo stages with three songs each. Today was the day the three of them shined bright on the stage, even the solo stages were filled with energy.
Jaejoong sang Dear J, Butterfly and Mine; his unique point was his fully erupted rock sensibility. Junsu took the stage with 7 Year Old, Tarantallegra, Turn it Up+Incredible, and Yoochun sang Thirty, Walking With Her in Spring and I Love You.
3. Back Seat banned: a performance that can only be seen here
The climax of the concert was definitely the song Back Seat. Back Seat, which is the title track of their new album, was banned from broadcasting on the 6th of August by KBS. Other than during the concert, is there any other place you can watch it? JYJ said:
"There has to be at least one broadcast banning, it becomes special that we are able to meet everyone from different places in concert rather than in broadcast."
JYJ continued to show what they got to the fans for the rest of the night. Wasn't that the best gift for everyone who attended the concert?
Sources: (News & Photo) – osen (2) (3)
FanCams
Creation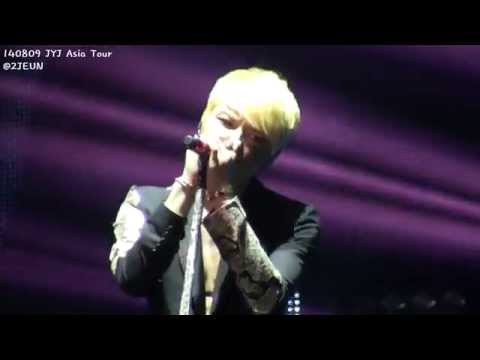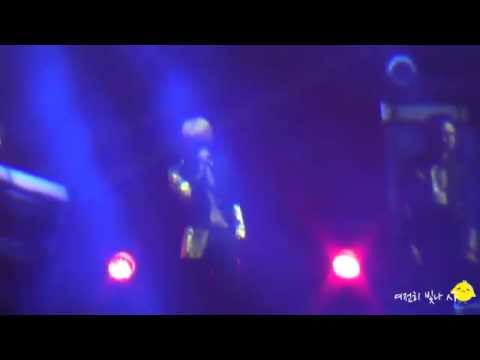 Be The One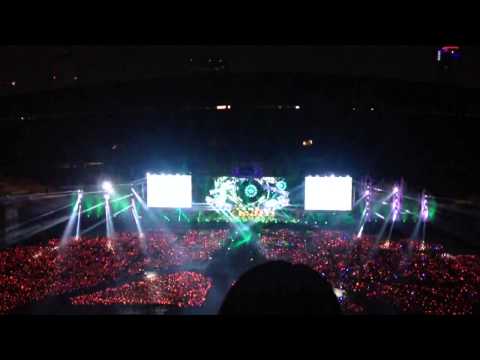 Creation/ Be The One/ Babo Boy
Dad, You There?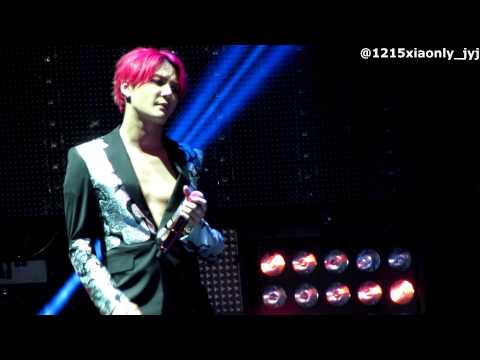 Let Me See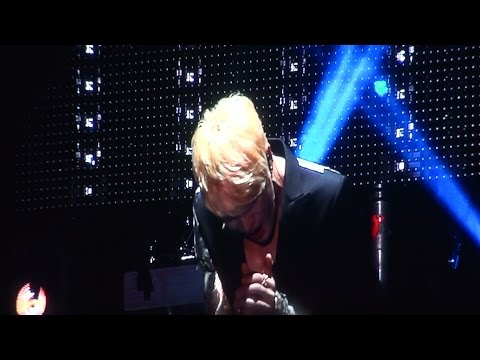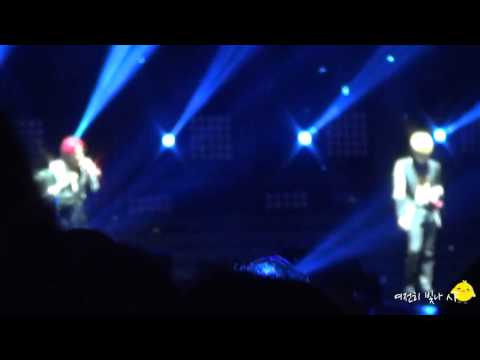 Dear J

– Jaejoong Solo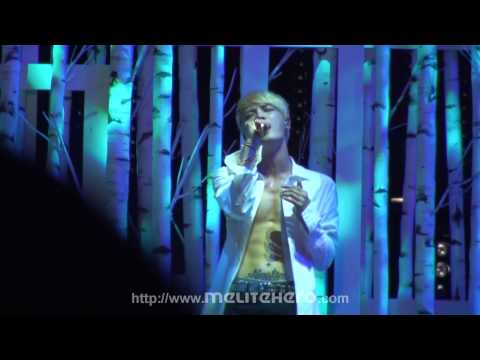 7 Years

– Junsu Solo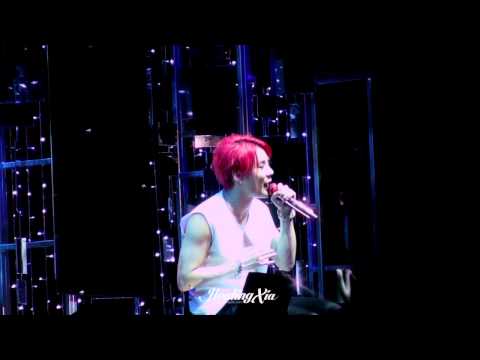 30 Years Old

– Yoochun Solo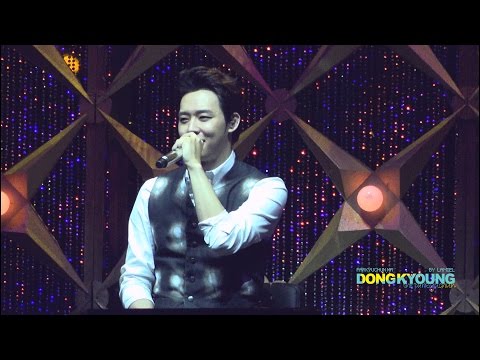 Tarantallegra

– Junsu Solo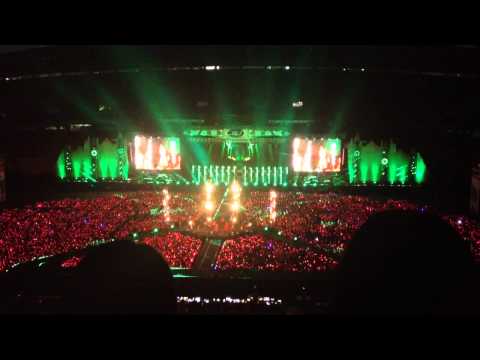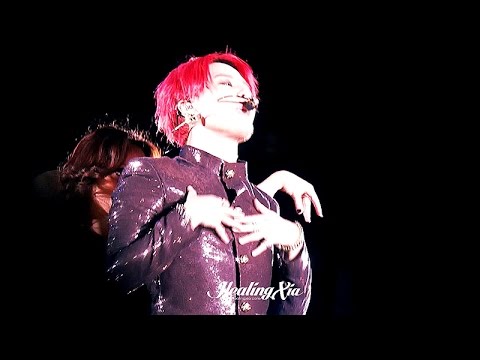 Turn It Up

– Junsu Solo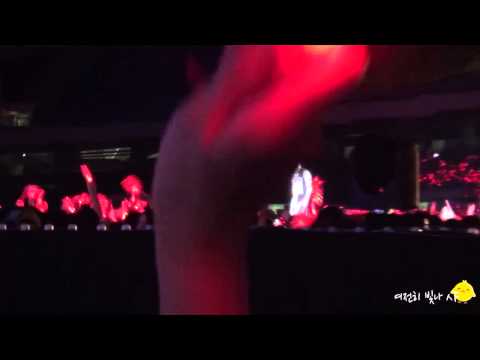 (Turn It Up/Incredible mash up)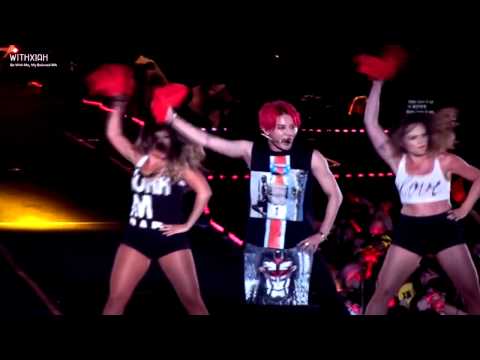 Incredible

– Junsu Solo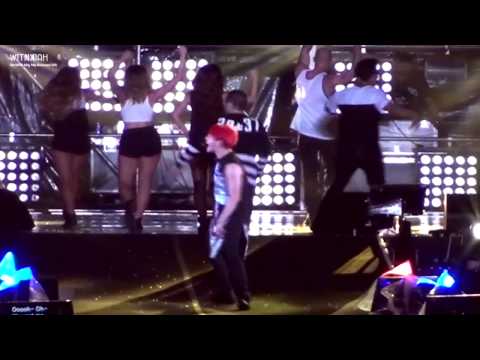 Walking with her in the spring

– Yoochun Solo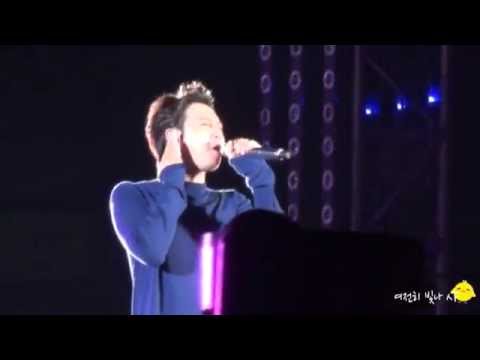 (and I Love You)



Ment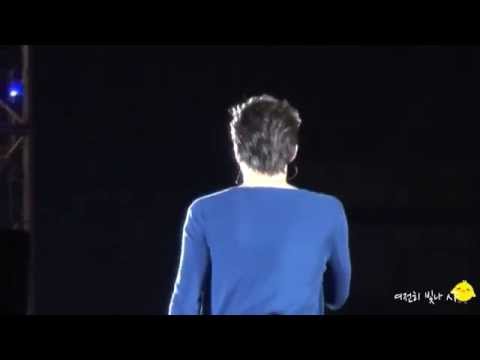 I Love You

– Yoochun Solo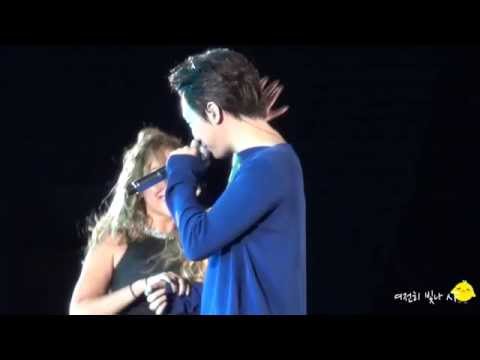 Butterfly

– Jaejoong Solo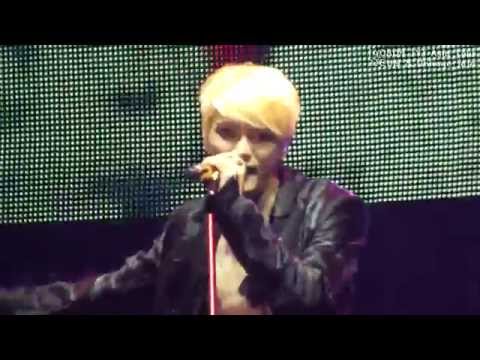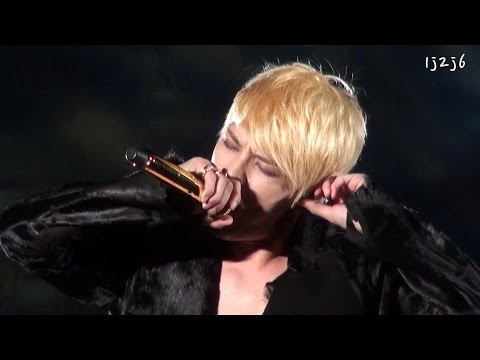 Jacket OFF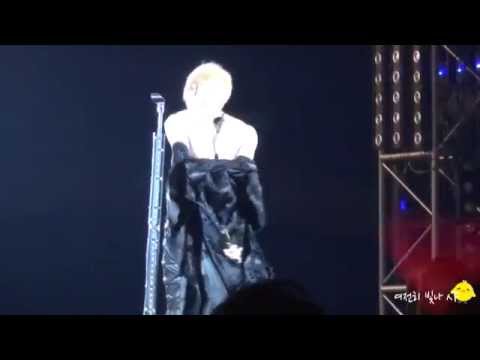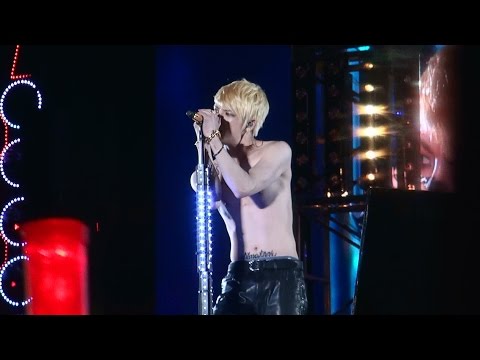 Mine

– Jaejoong Solo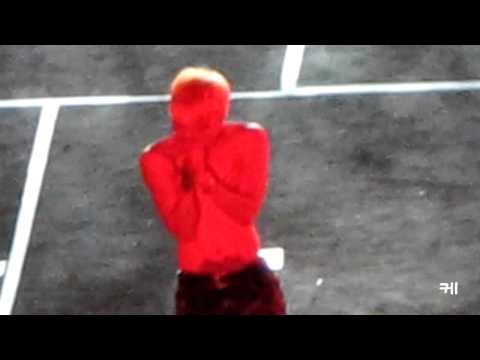 Chajatta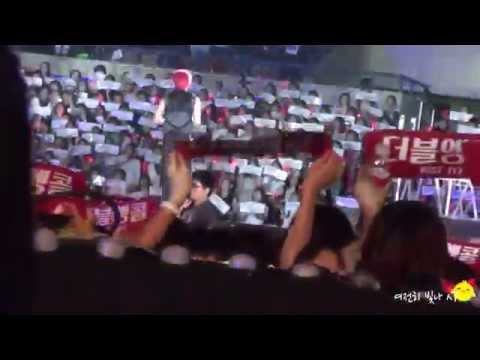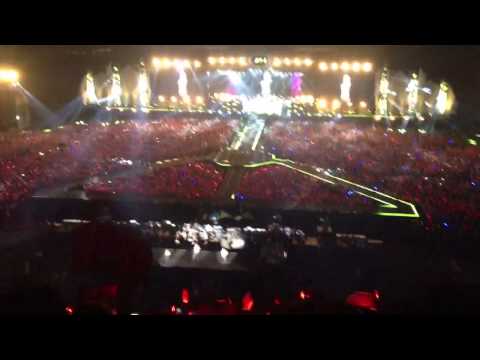 Ment

(JaeChun ribbed JS for not having Jae's and Chun's names tattooed on his body like JaeChun do. JS said that JaeChun is "in my Heart!")
And JaeChun trolled JS again with the "Fighting" chant...LOL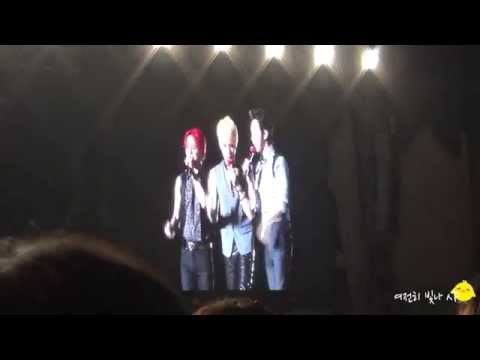 So so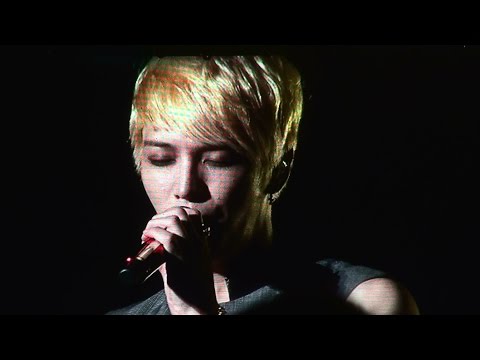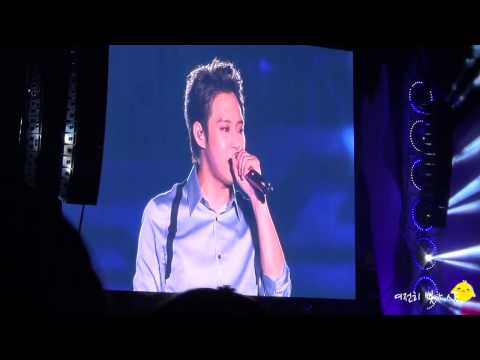 Be My Girl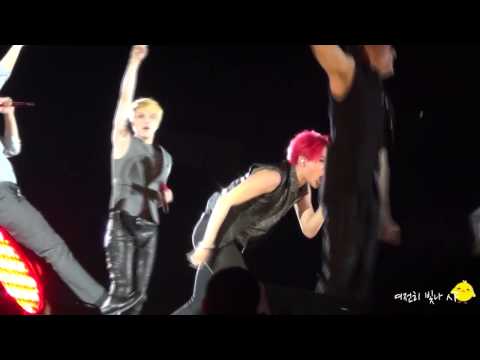 In Heaven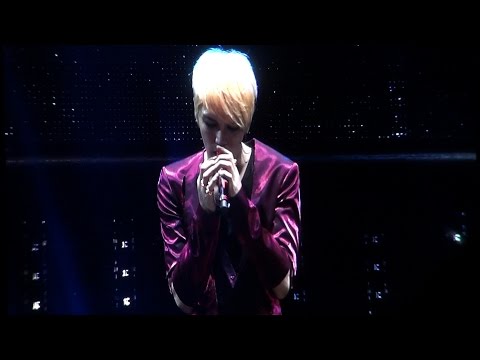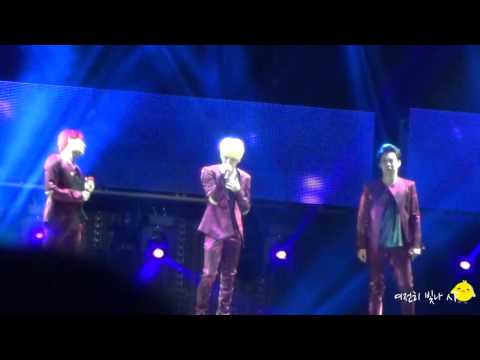 Ment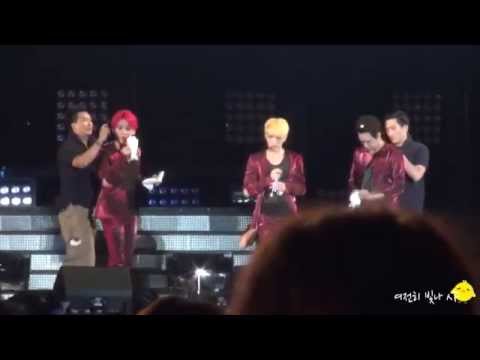 Letting Go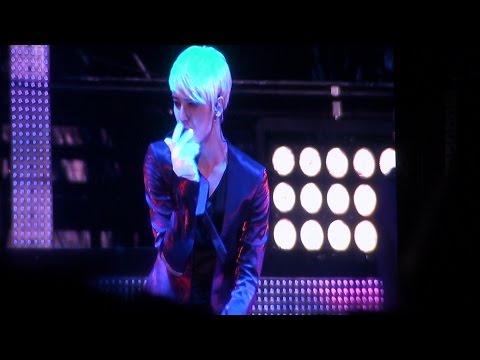 Valentine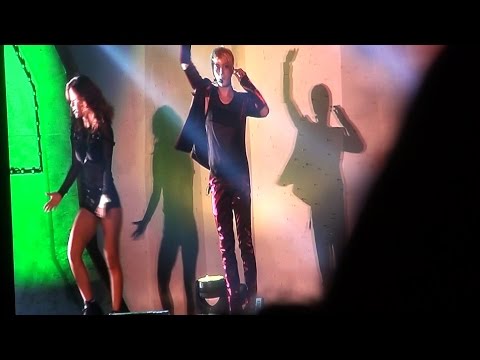 Ment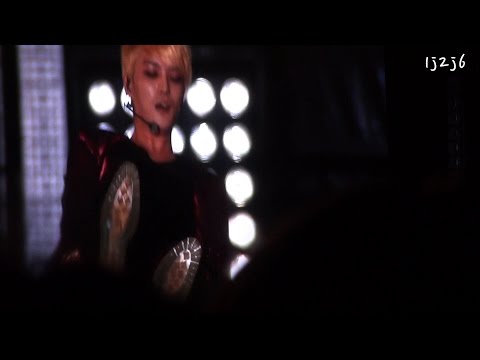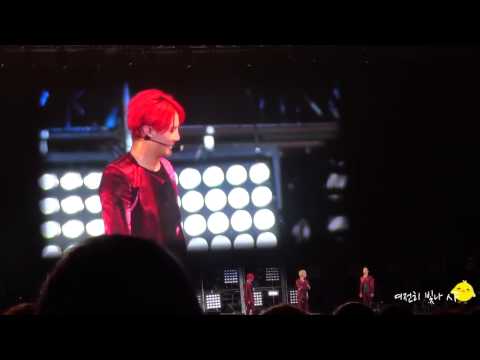 Back Seat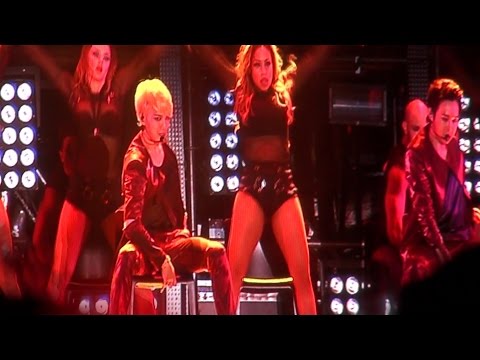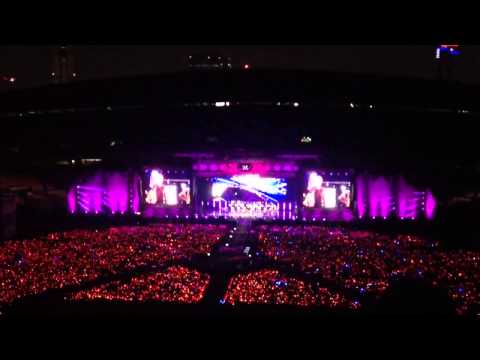 Empty and Get Out Remix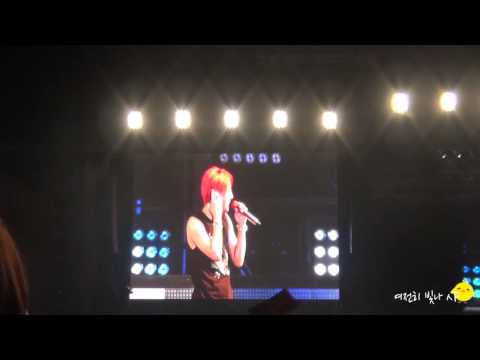 Fallen Leaves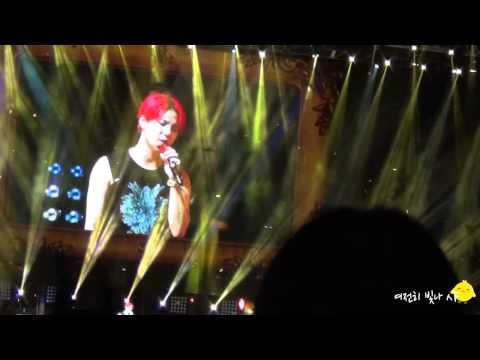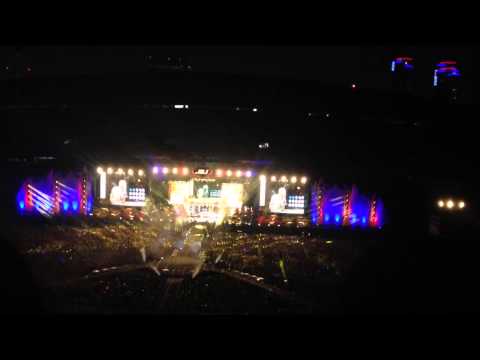 Final Bow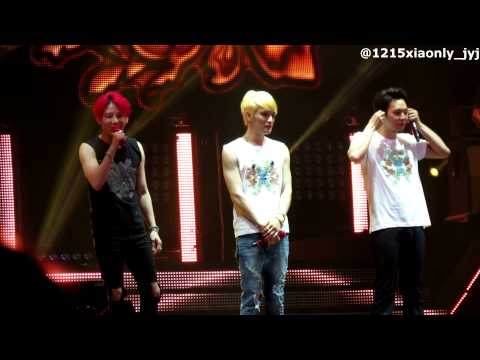 Rehearsal Vid

(played at end of concert set to the song Sad Dawn)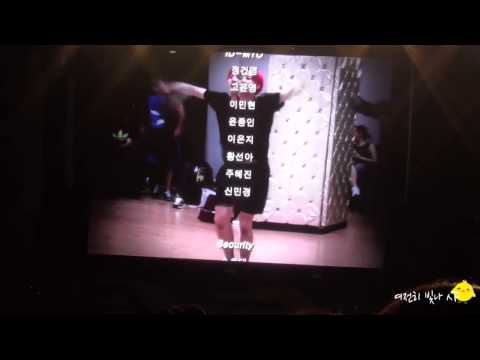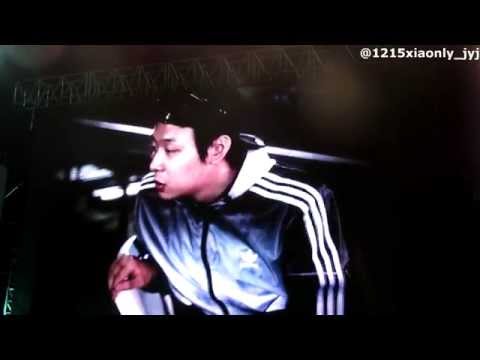 Credit: Uploaders
JYJ holds a concert THE RETURN OF THE KING: A BLAST!
기사승인 [2014-08-11 09:01], 기사수정 [2014-08-11 09:03]
yousun.lee yousuny@asiatoday.co.kr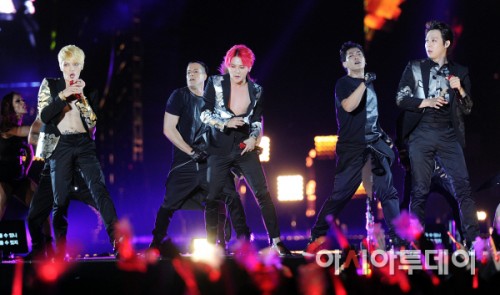 JYJ who held an exclusive concert in three years has become hotter and more mature. It seemed that JYJ and their 30 thousand fans that filled Jamshil Main Stadium are now become more than a family; they laughed and went crazy all together.
JYJ opened a concert JYJ Asia Tour in Seoul-THE RETURN OF THE KING, held in Seoul Jamshil Main Stadium on 9.
Fans have arrived at the stadium quite earlier before the concert began with flattering and joy. Not only fans from Korea but also from all over the places, including Japan, China, North America, Europe, and South America. It was also noticeable that fans in their age of 10s to 50s and males and females have come to the concert to see JYJ.
They were taking photos in front of the rapping bus that JYJ's photos on it, sharing lunch boxes together and listening to the JYJ's songs.
When it got dark, Jamshil Main Stadium started filling with red color that stands for JYJ. 30 thousand fans were shouting JYJ from the beginning to the end all throughout the concert.
JYJ started the concert with singing 'Be the one,' a title song of the first regular album and 'Babo Boy,' included in the second album 'JUST US.'
Fireworks went off to announce the beginning of the concert and laser show added more beauty to the spot. On the left, right side of the main stage has 100 meter long runways and 80 meter long projecting stage was stretched out from the main stage so that JYJ can get closer to the fans.
After finishing the first stage JYJ were overcome with a joy, saying "It's been three years so we worried. And we wished the weather would be good. The weather is just perfect today. We've really missed all of you."
Follow to this, JYJ were soothing fans hearts with 'Dad, you there' and 'Let me see.'
JYJ members performed as solos as well.
Kim Jae Joong sang 'Dear J,' Kim Joon Soo sang '7 years old,' and Park Yoo Cheon dominated the stage with a song '30.' Kim Joon Soo heated up the stage with songs 'Tarantallegar' and 'Turn it up,' which led shouting of admiration from the fans.
Park Yoo Cheon transformed into a sweet guy with a song 'Walk with her in the spring' and showed unexpected turn of charming with a song 'I Love You' while performing sexy dance with female dancers. Kim Jae Joong exudes rock sprit with songs 'Butterfly' and 'Mine.' When he took his sweaty shirt off, fans went crazy.
JYJ went closer to the fans that seated far from the stage and wrapped up the concert with the title song 'Back Seat.'
Furthremore, JYJ has presented splendid things- a pillar of fire, flowers, and water show- to see to entertain the fans.
JYJ who has worked for 10 years did not forget to express their gratitude towards the fans. "We knew that you were there for us and laughed and cried with us for 10 years of time even though we could not see. We were sorry and thankful all throughout the time" said JYJ.
"We will do better. We're sure that we can be happier than the past from now on. We thank you and love you." Fans were moved when JYJ said this.
Meanwhile, JYJ will go on Asia Tour to 8 cities, including Japan, Hong Kong and Shanghai starting from the concert in Seoul.
issue@asiatoday.co.kr
JYJ proves it doesn't need broadcasters' help
Published : 2014-08-12 11:30
Updated : 2014-08-12 11:31
K-pop group JYJ has come back with a vengeance, being nominated for the No. 1 spot on SBS music program "Inkigayo" Sunday despite not having any TV promotions for their latest album.

The three members -- Junsu, Jaejoong and Yoochun -- came back together to release their second full-length album "Just Us" on July 29, three years after their last EP album "In Heaven." The album so far has wowed fans and critics in the music industry, especially after their latest feat on "Inkigayo."

This came after the album's lead track "Back Seat" was slapped with a ban by public broadcaster KBS last week over allegedly inappropriate lyrics.

Despite the obstacles, JYJ celebrated its latest release with fans by holding "2014 JYJ Membership Week" on July 31, which ran for three days.

"Just Us" has also set a new record by selling 120,000 copies through pre-orders and topping all local music charts immediately after its release.

JYJ held the first concert of its Asia tour "The Return Of The King" last Saturday, which marked the beginning of a new era for the group. One of success without support from a major entertainment agency or powerful broadcasters.

By Ha Ji-won, Intern reporter (jiwonha@heraldcorp.com)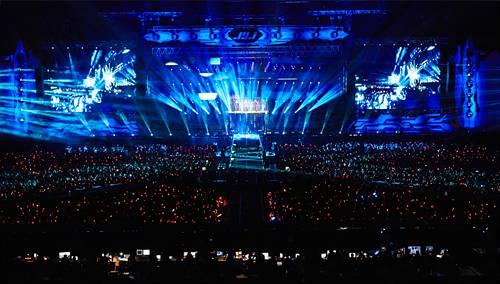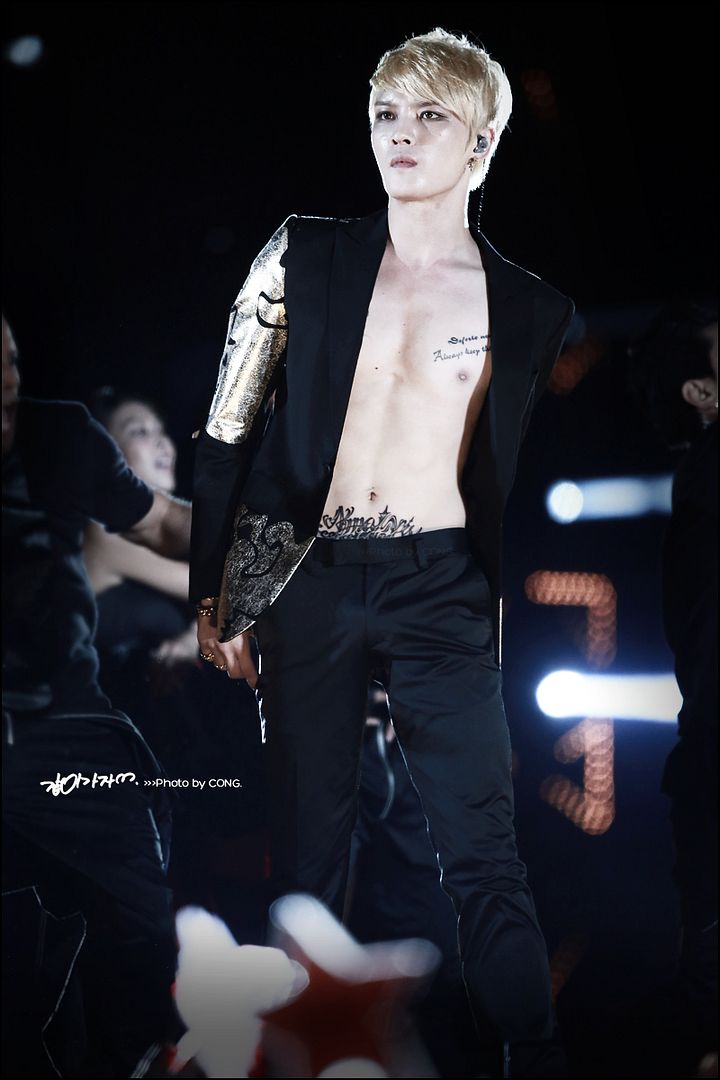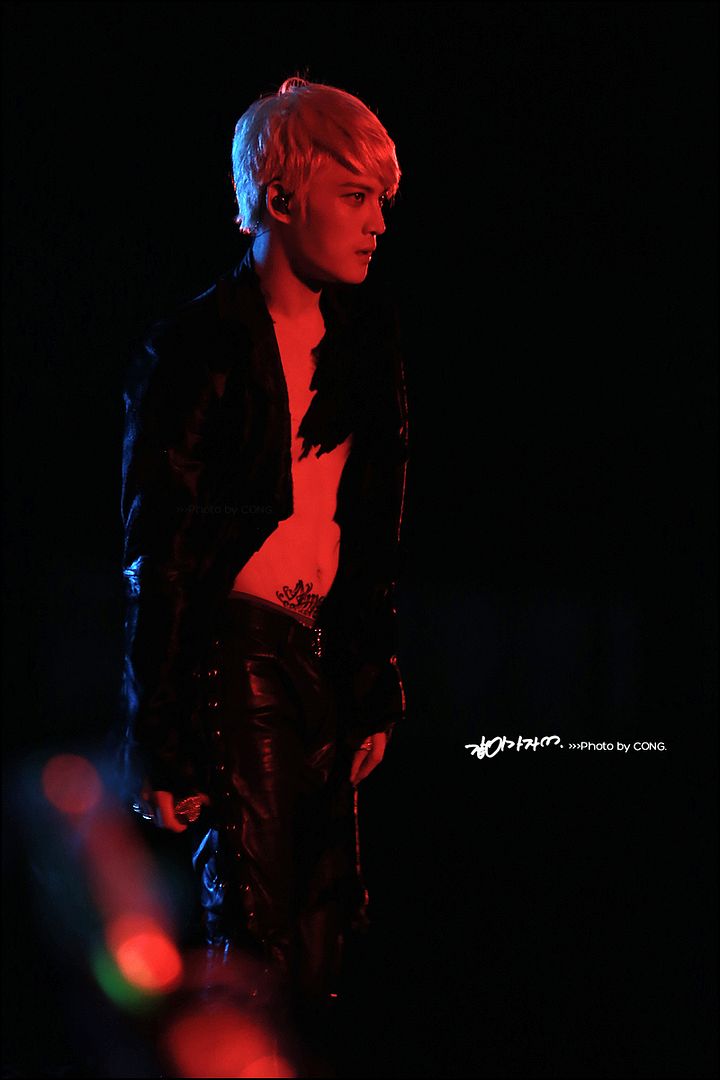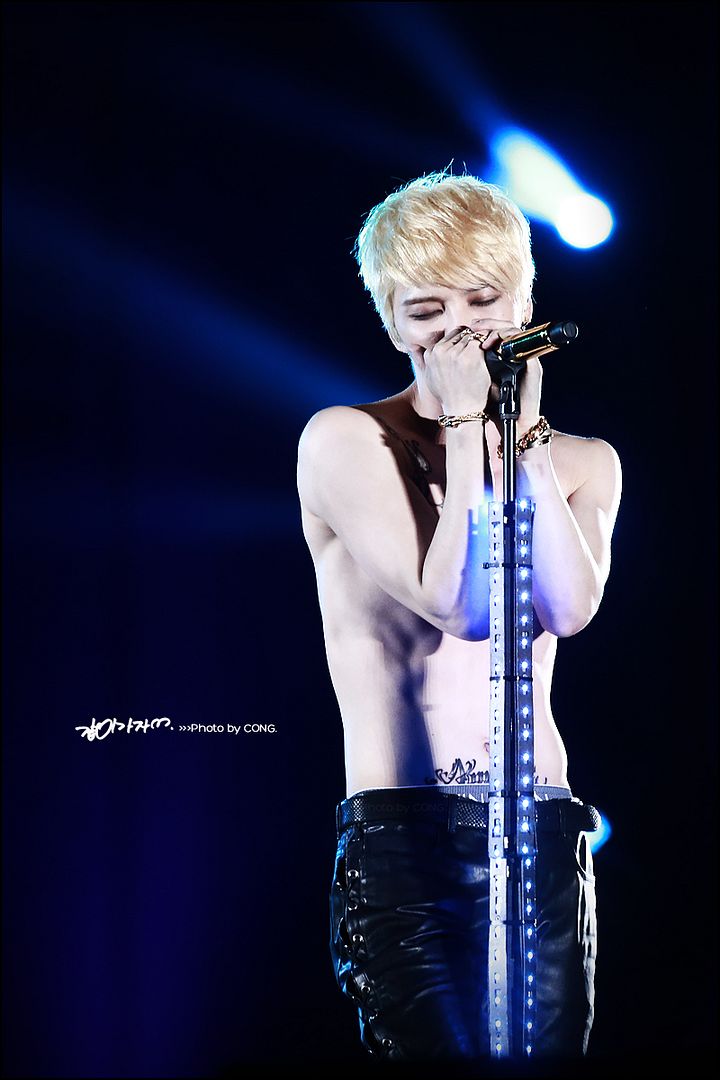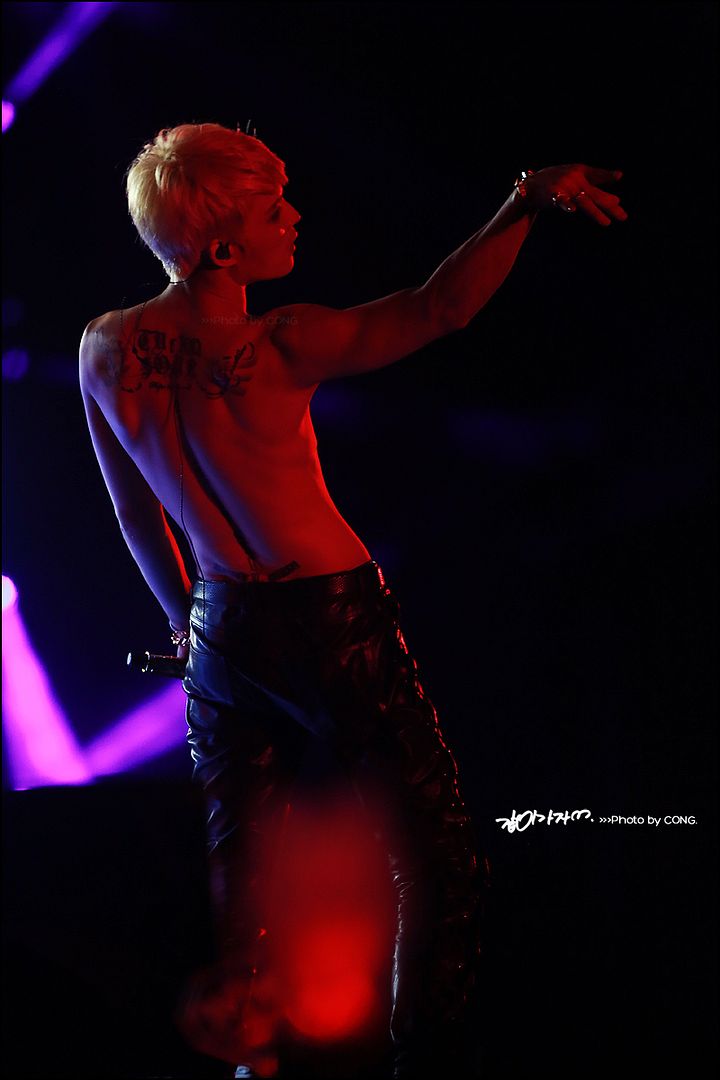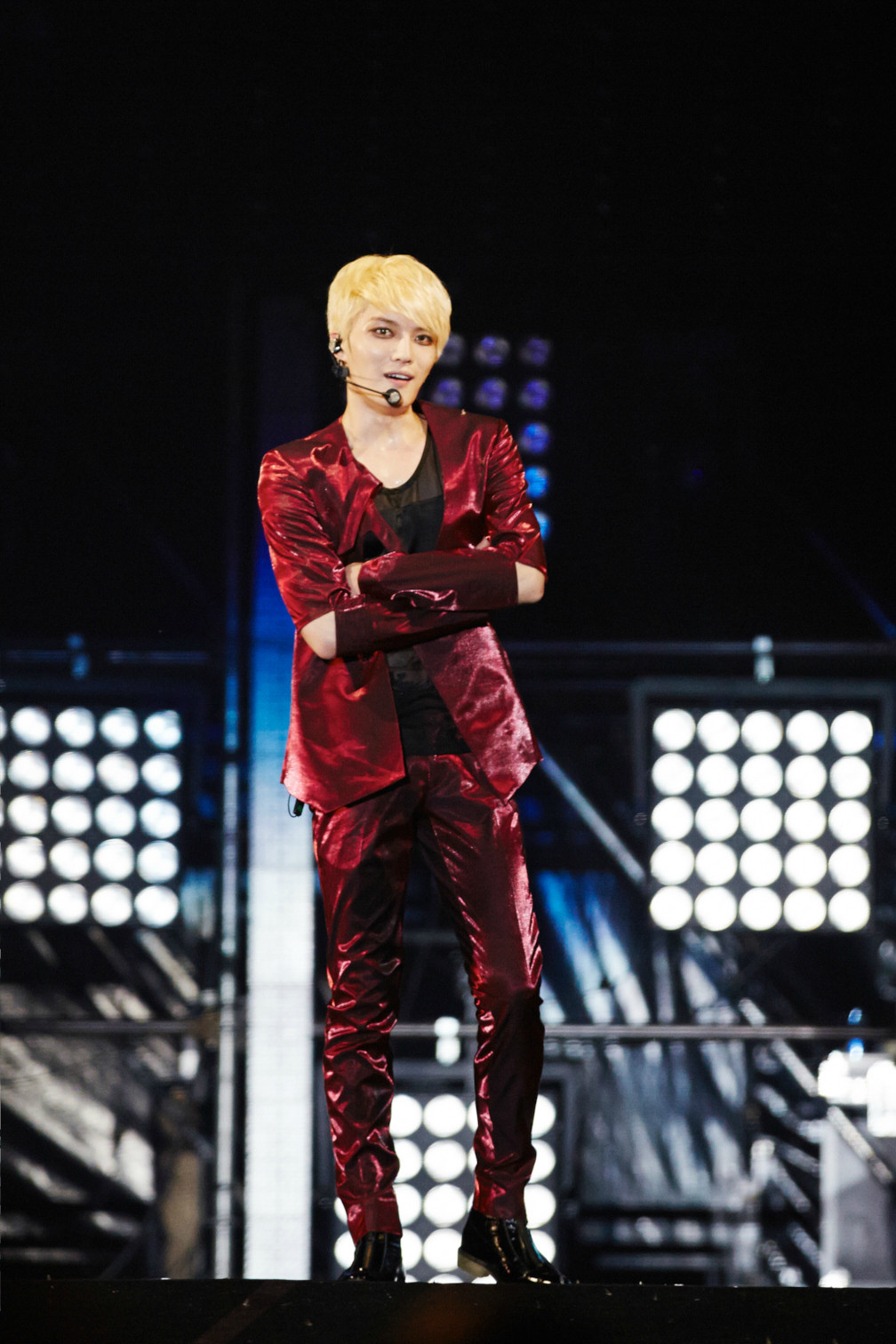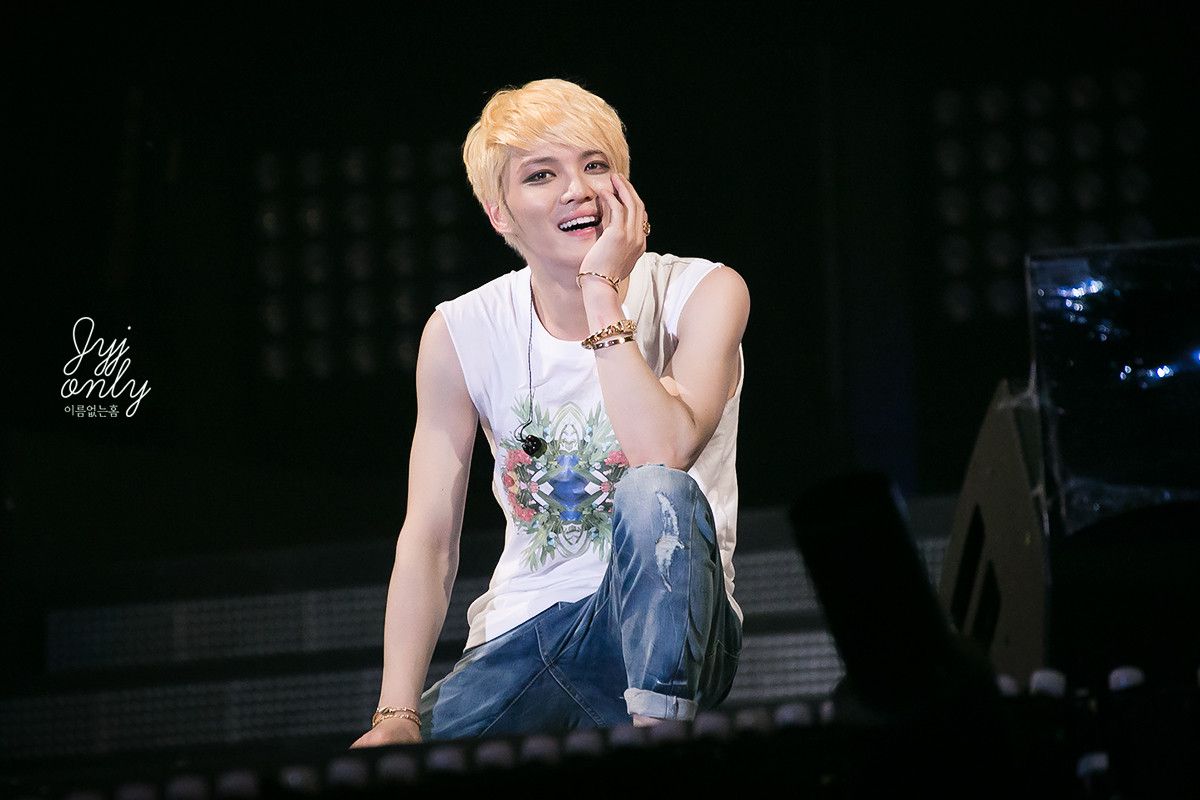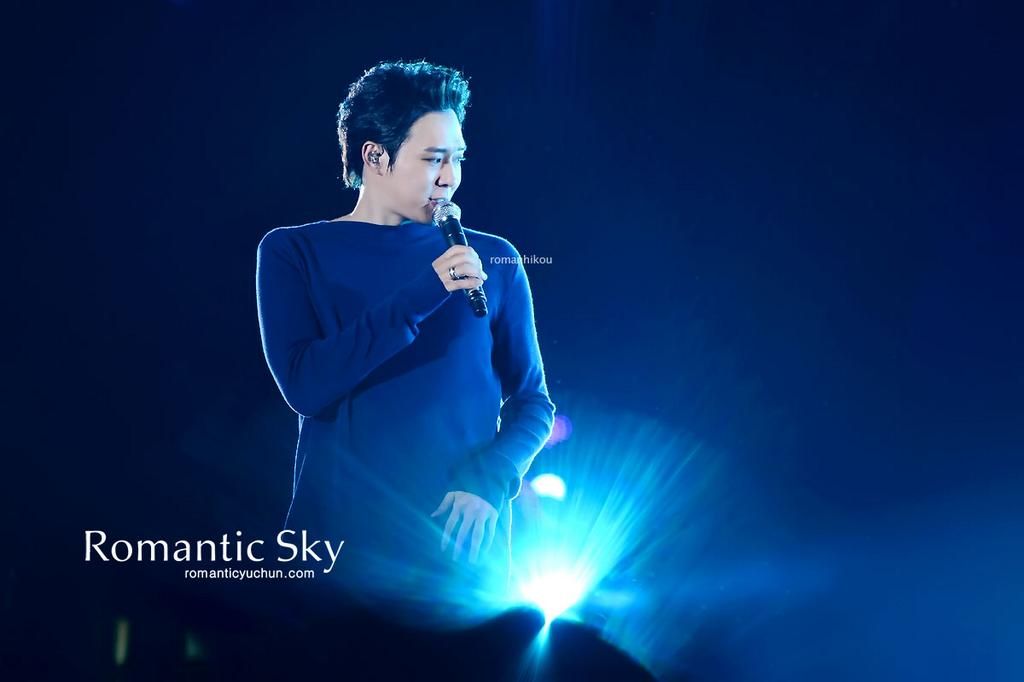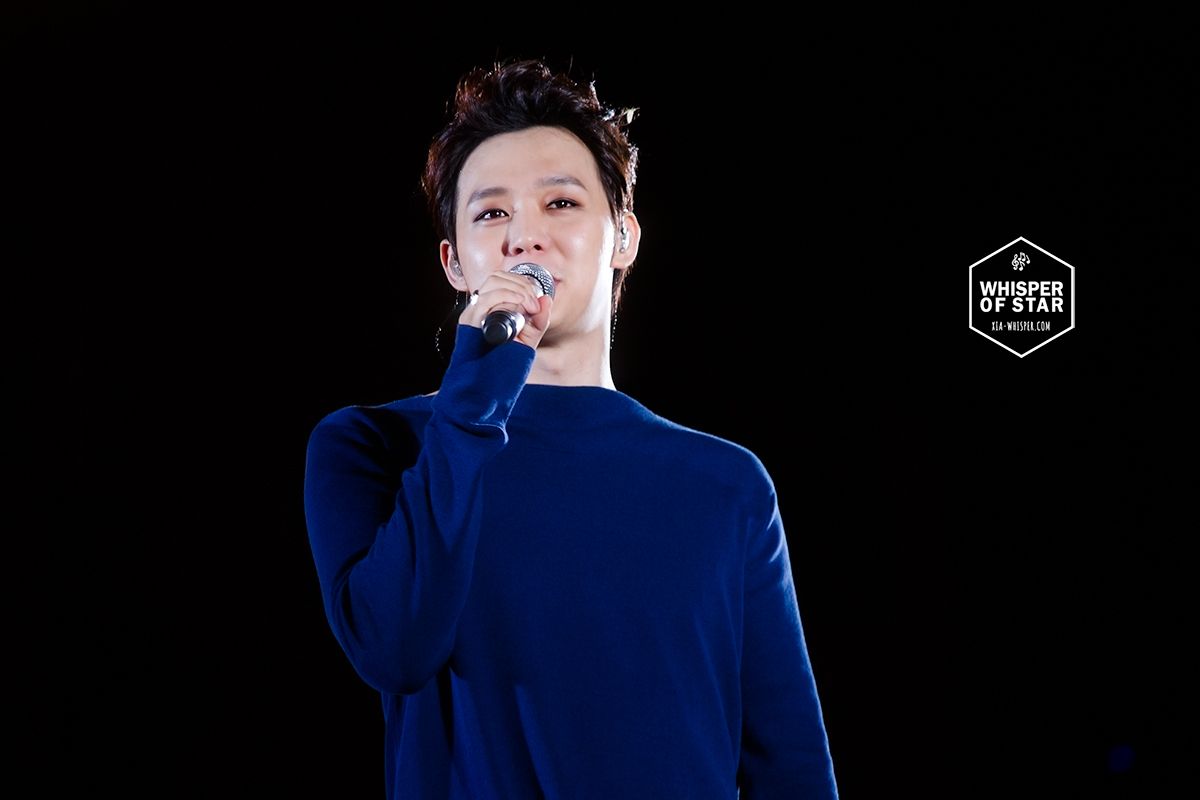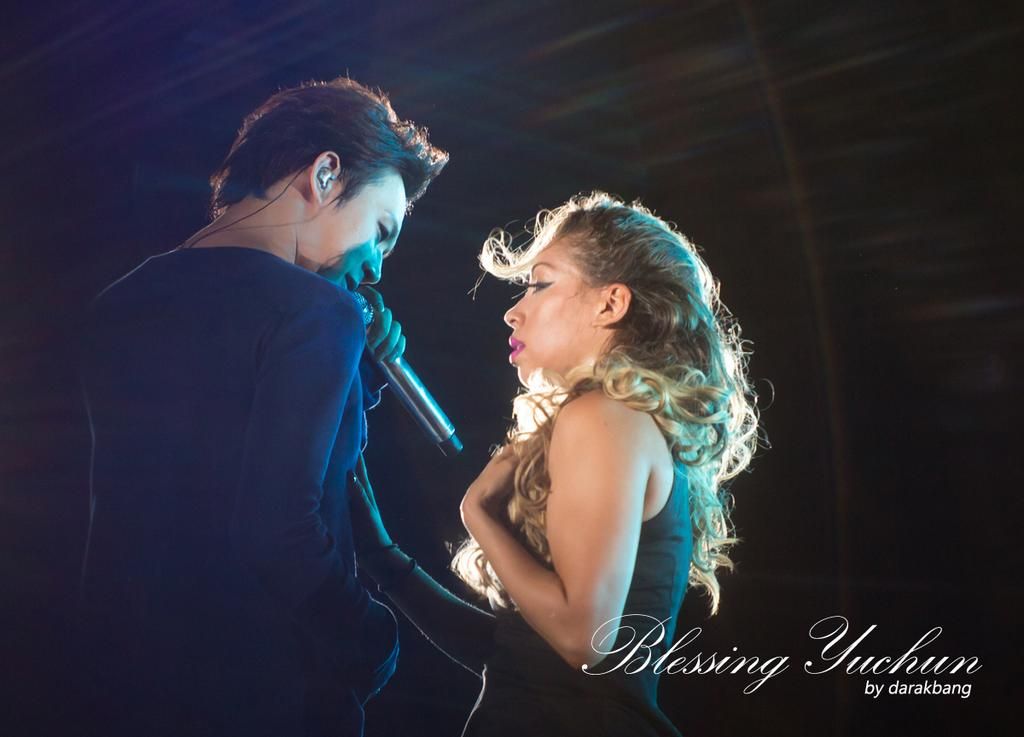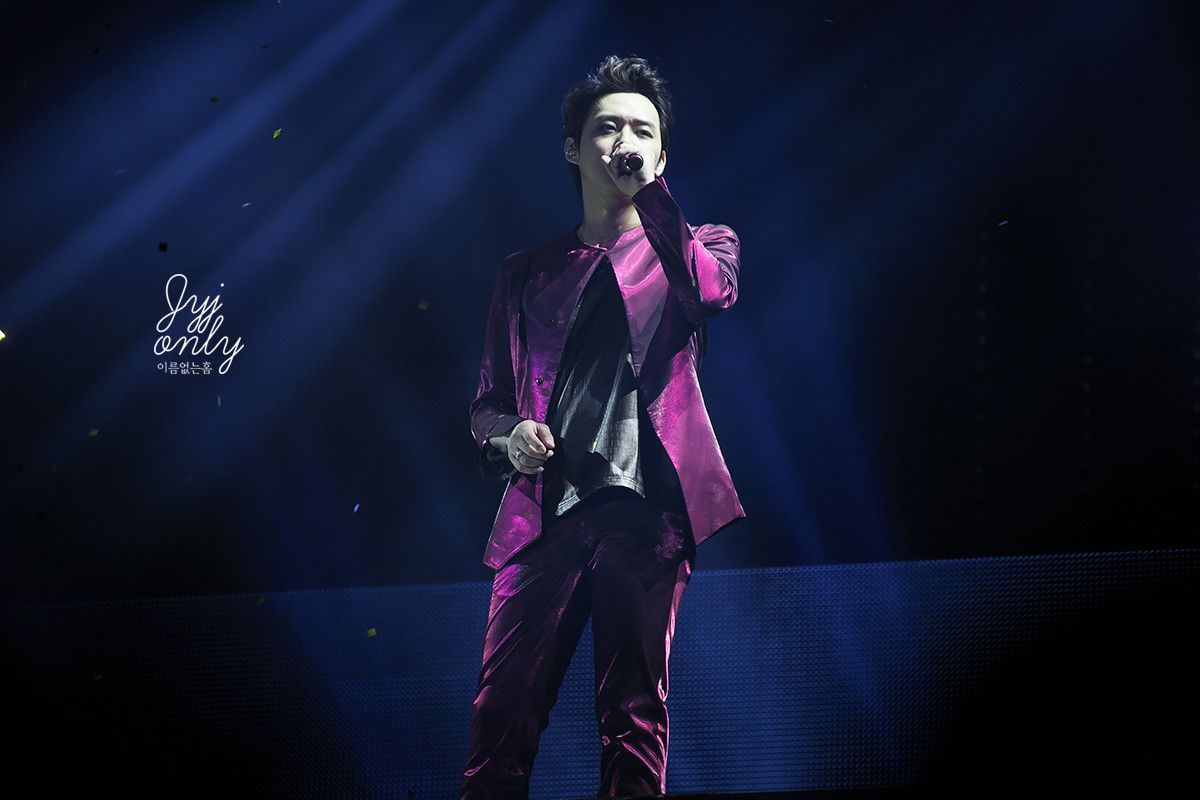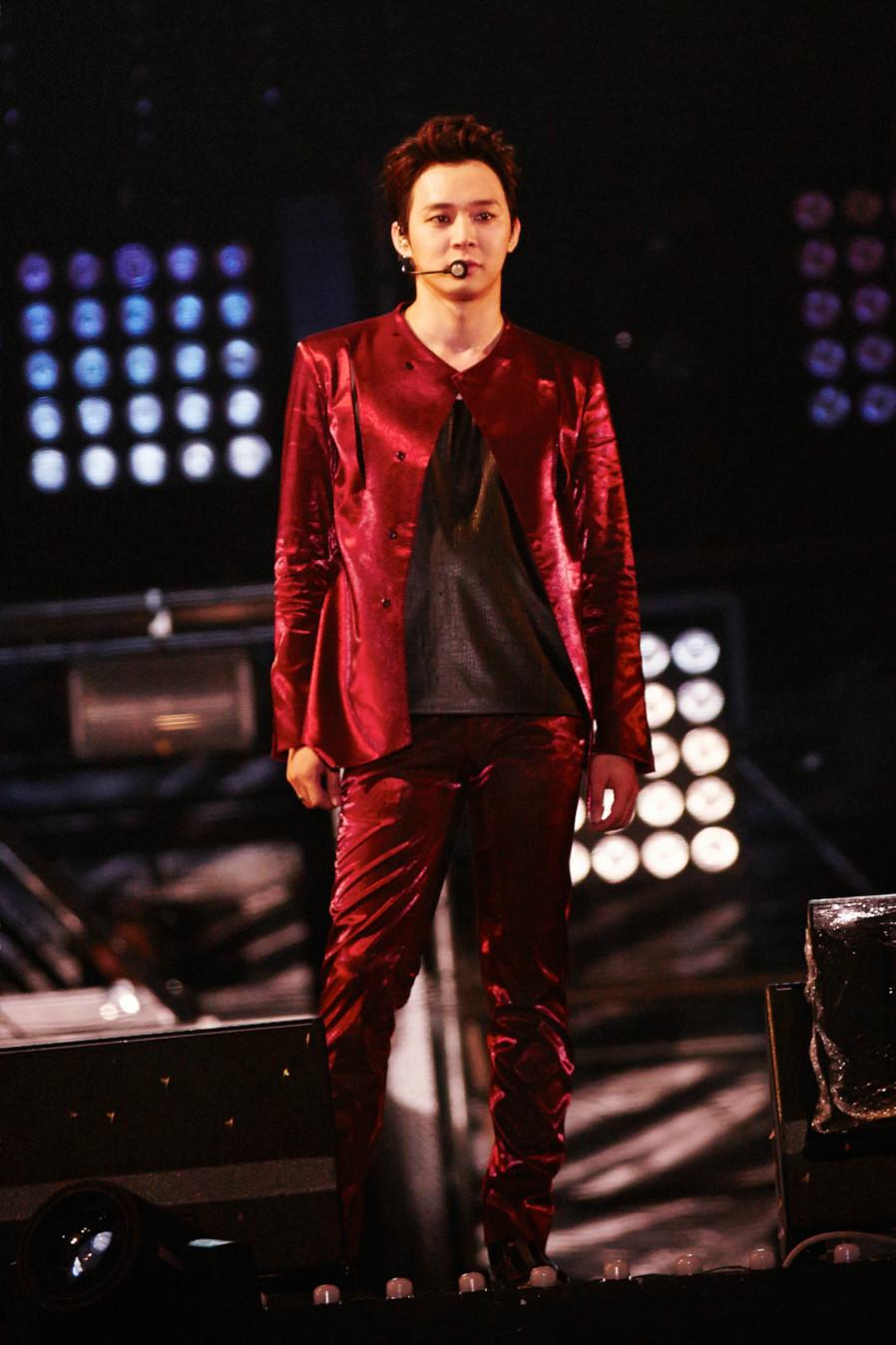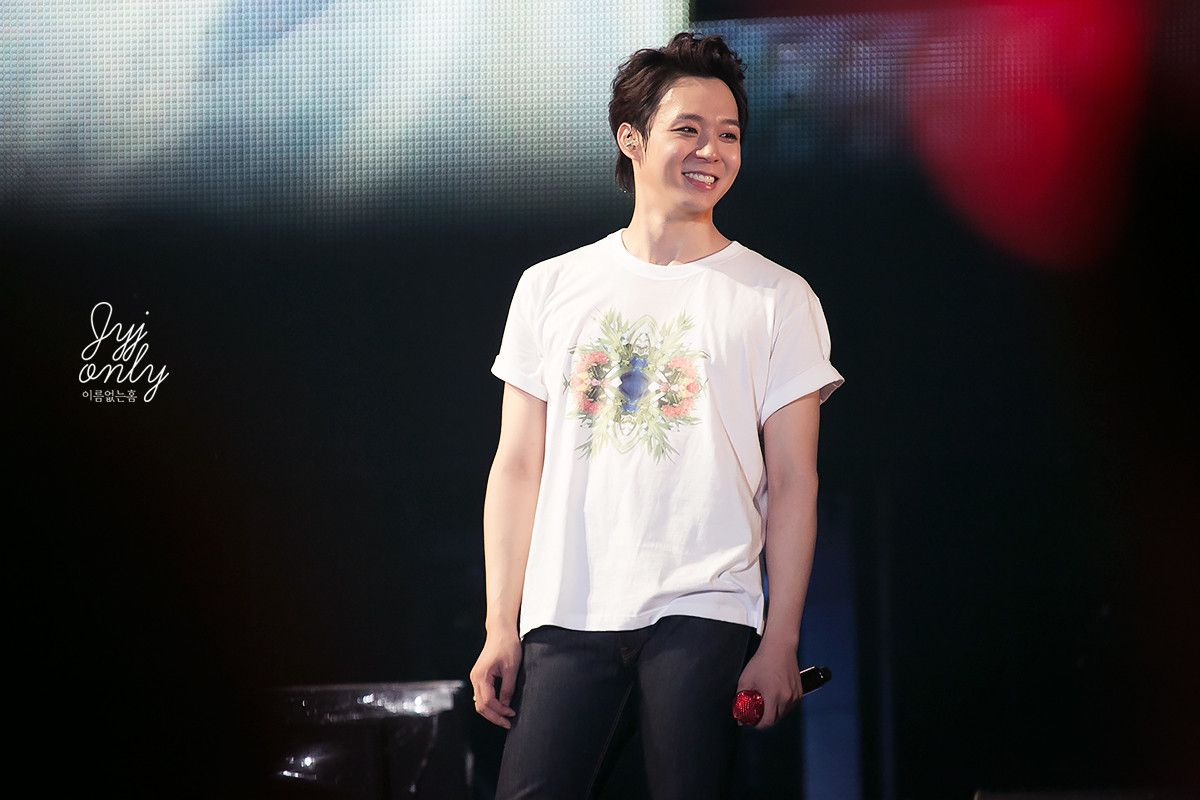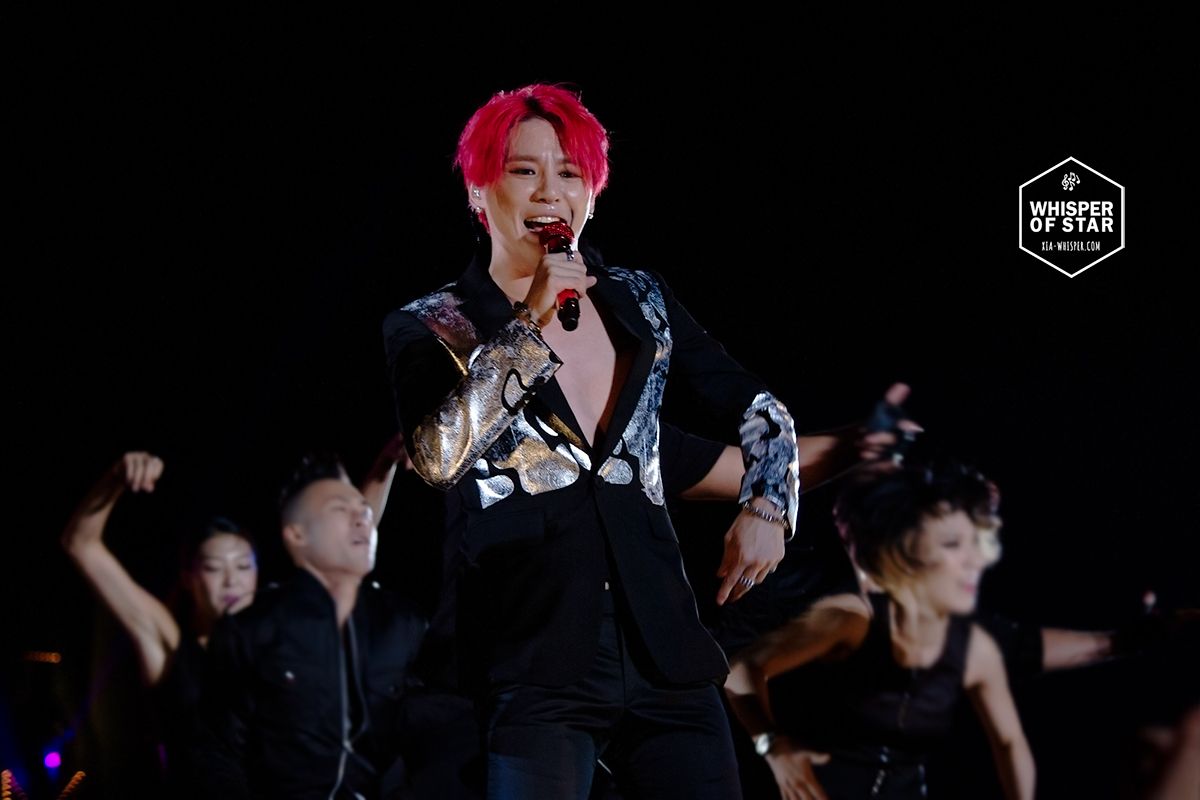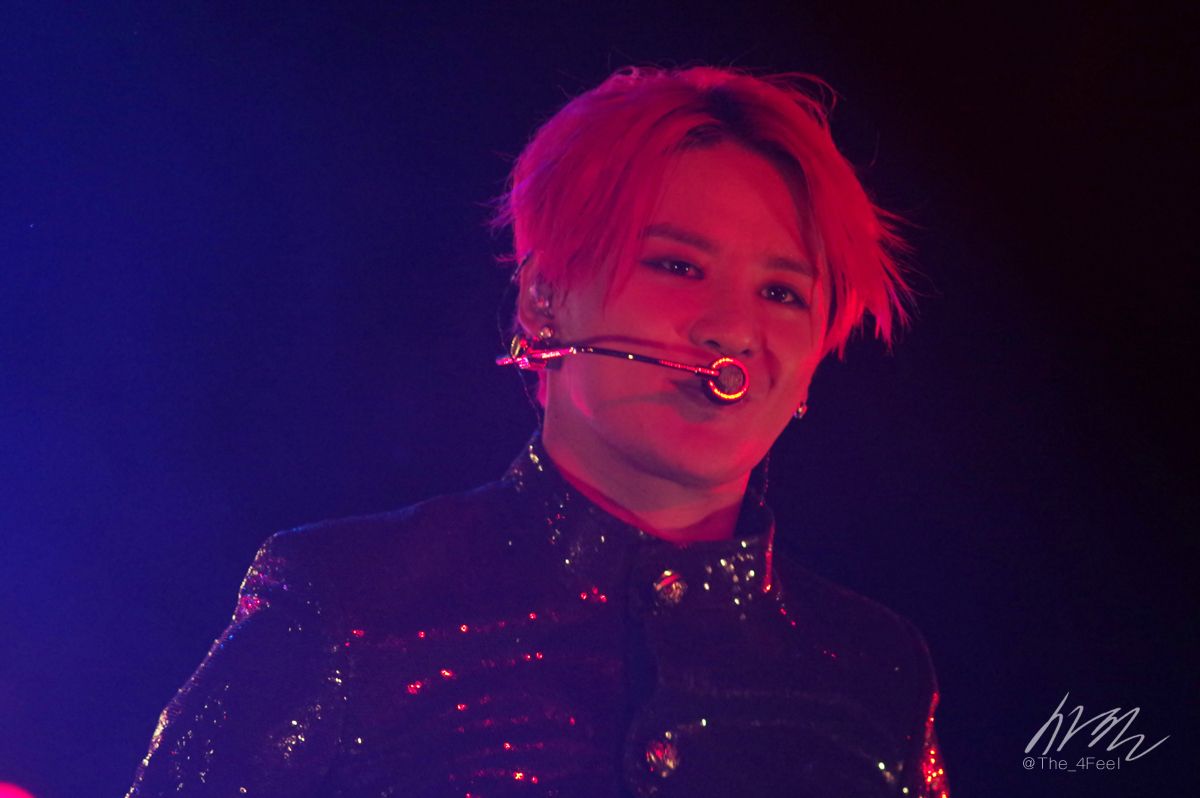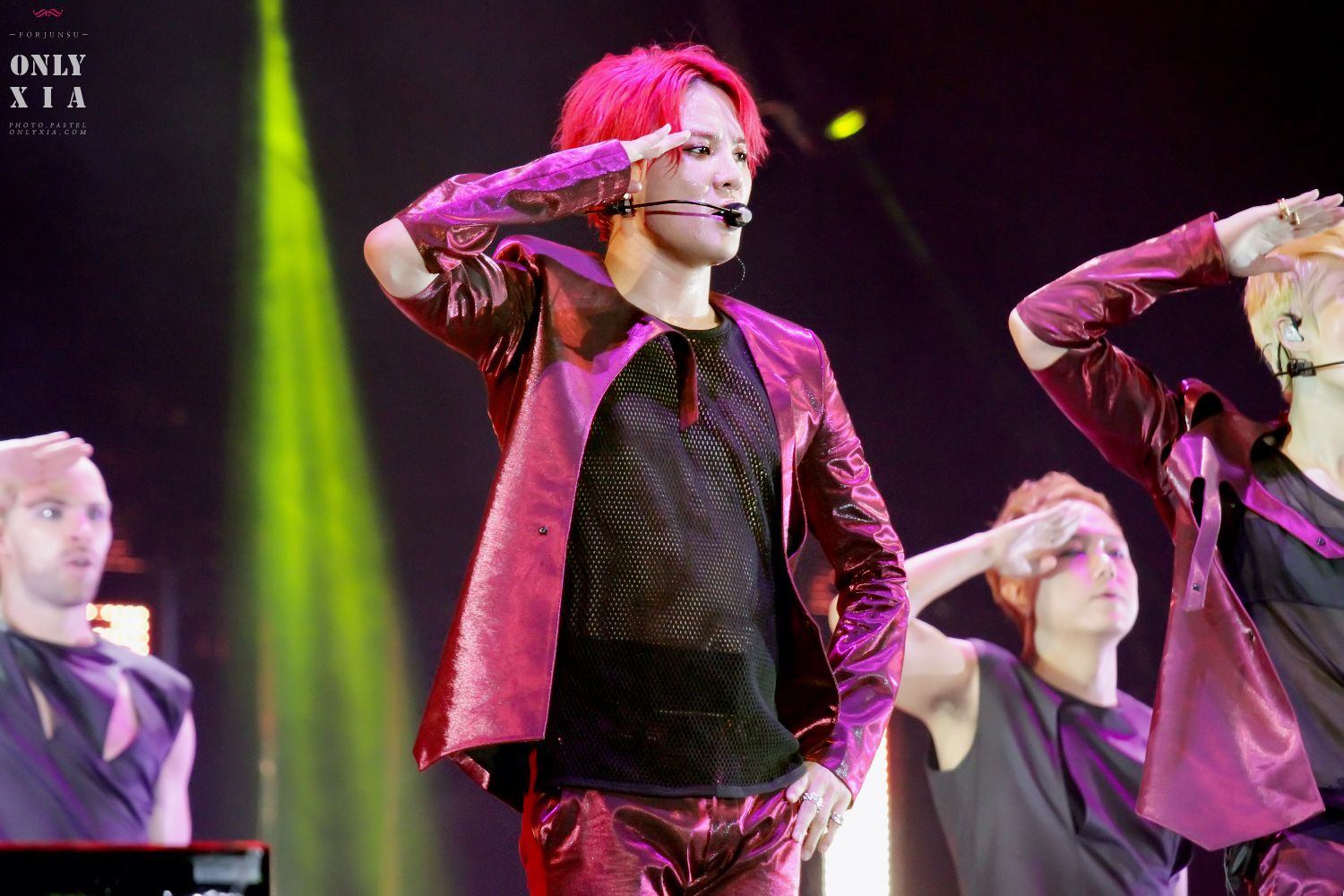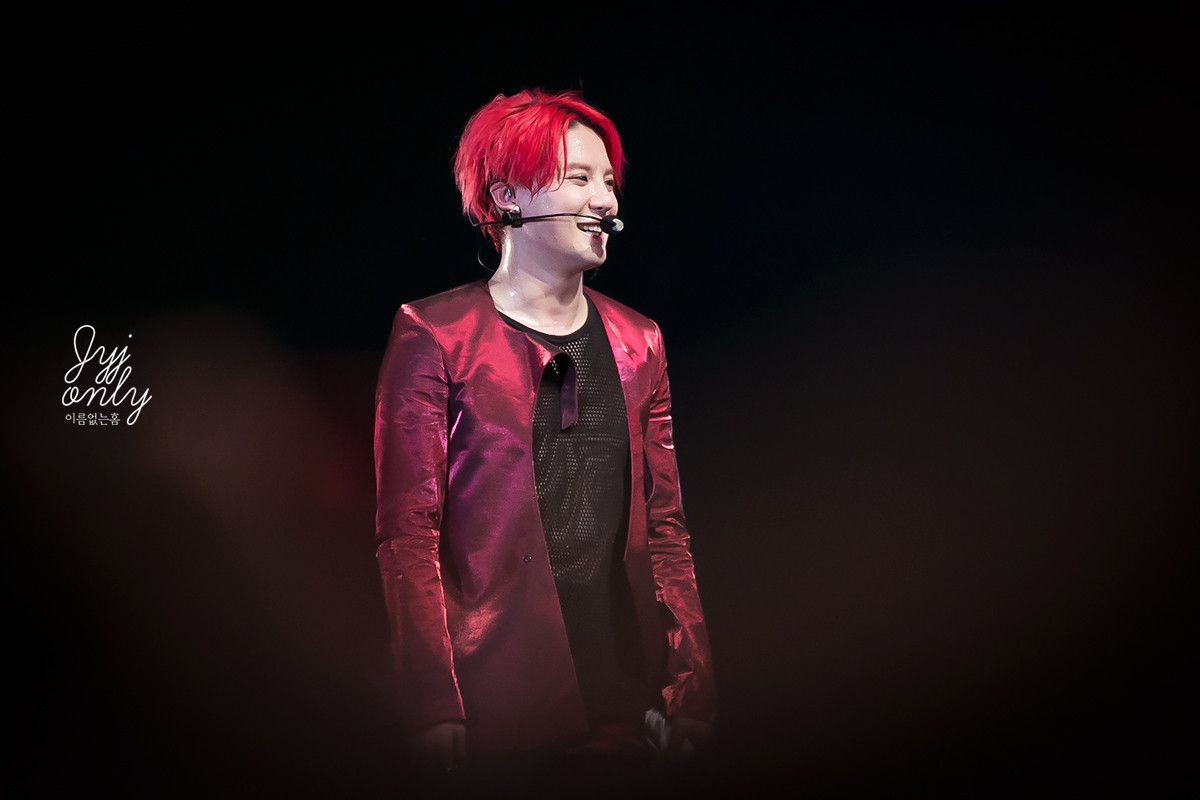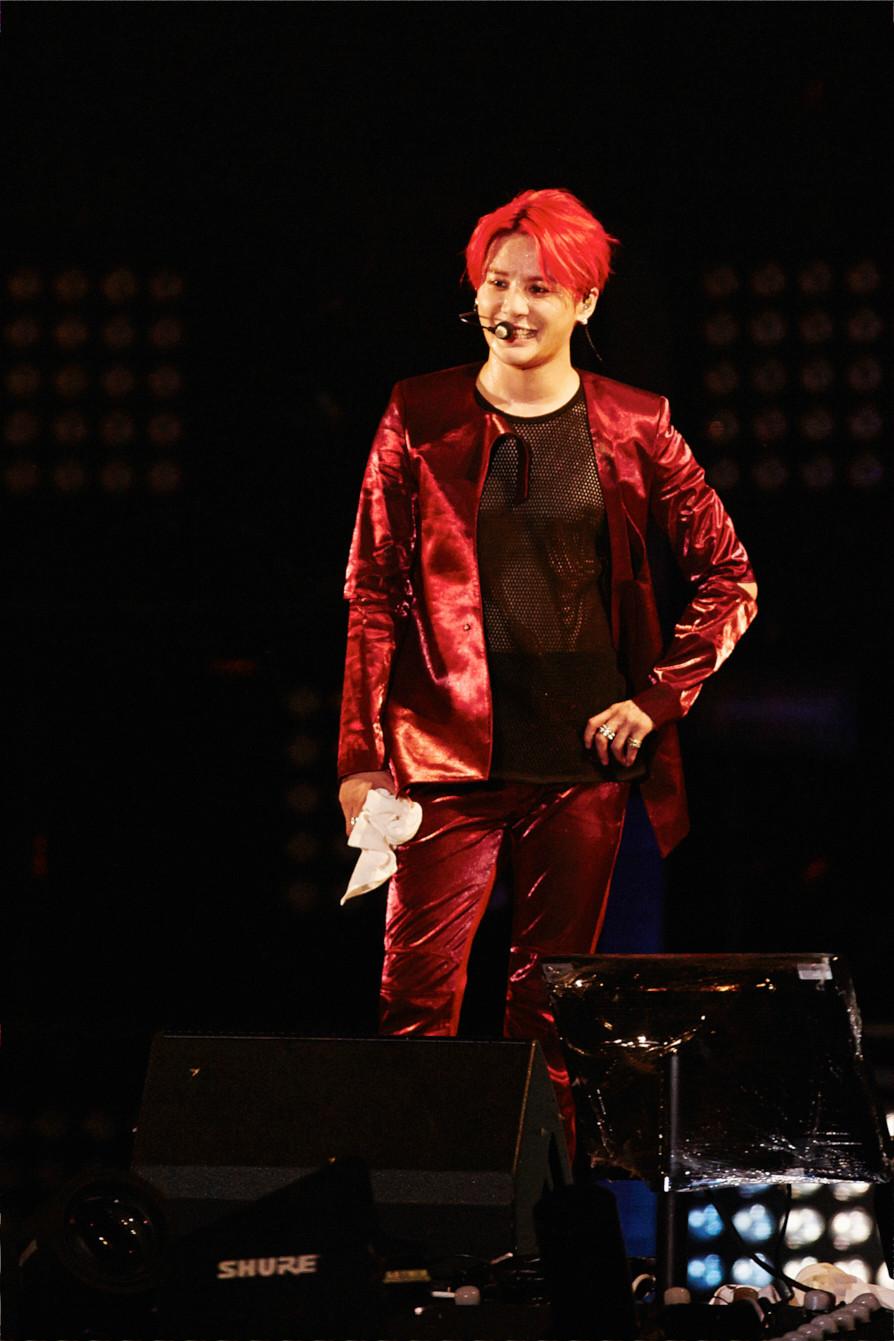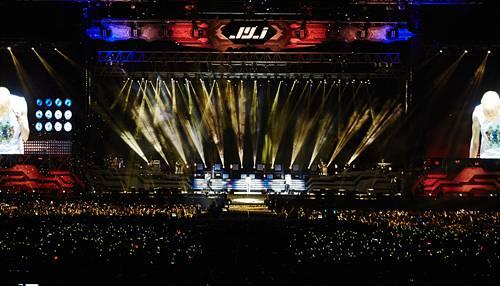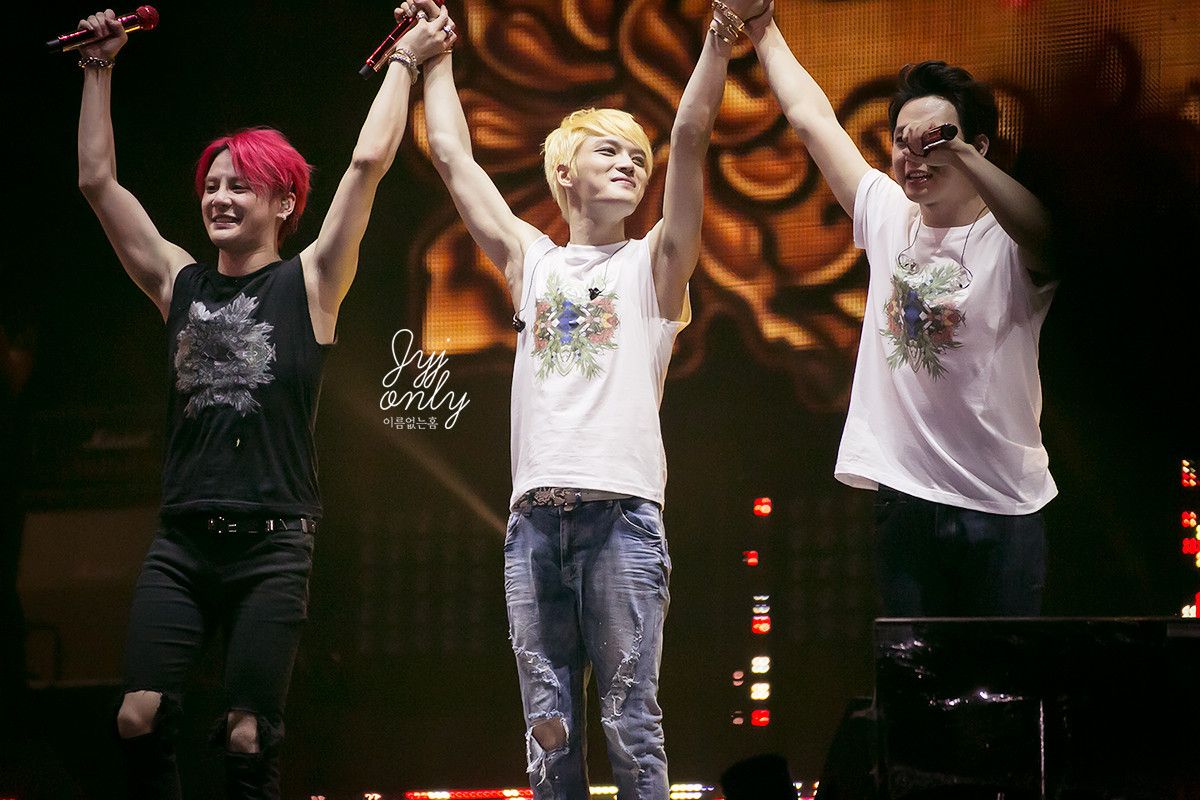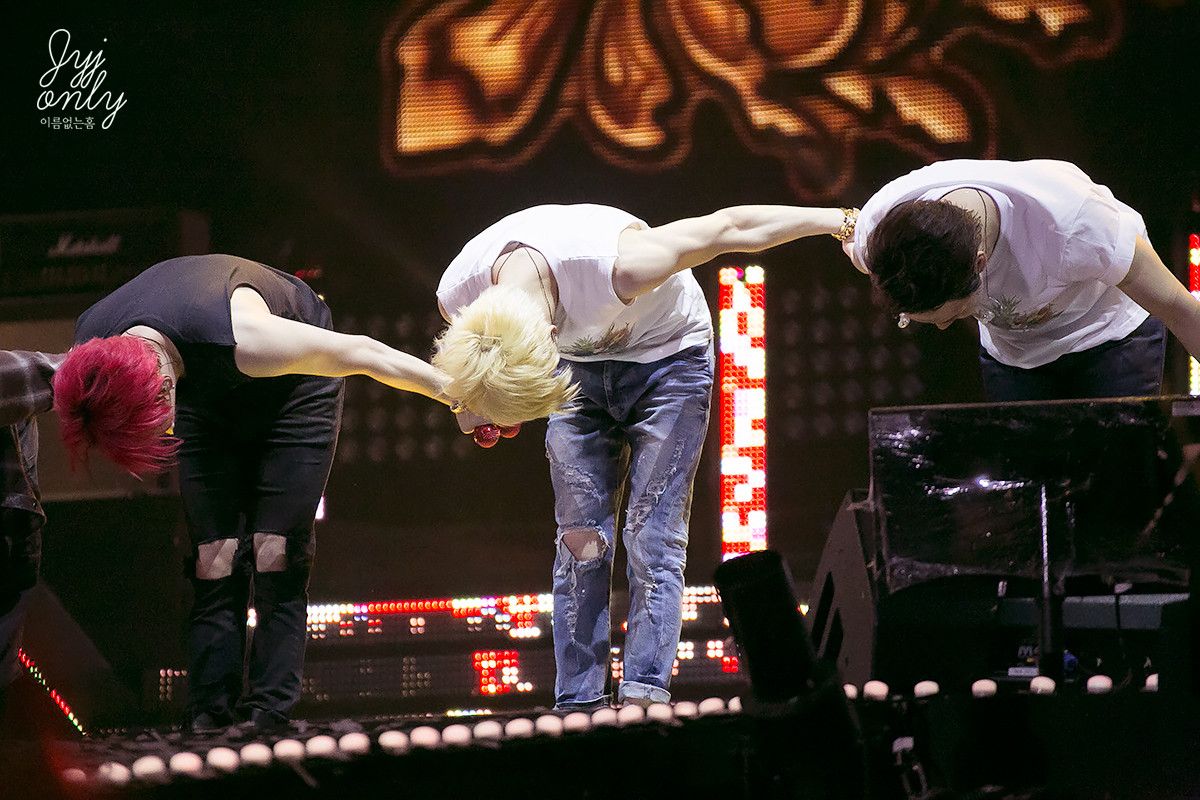 Much More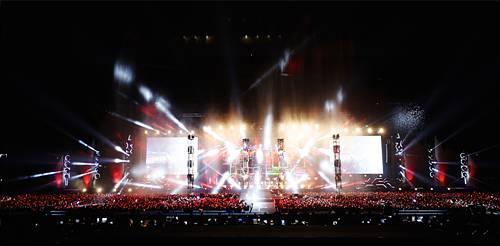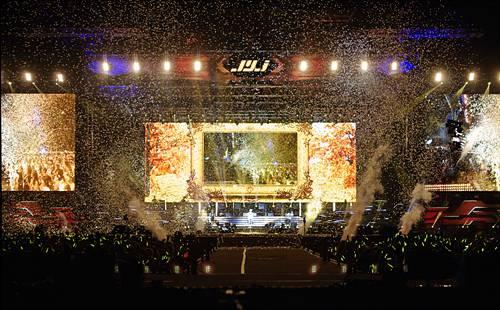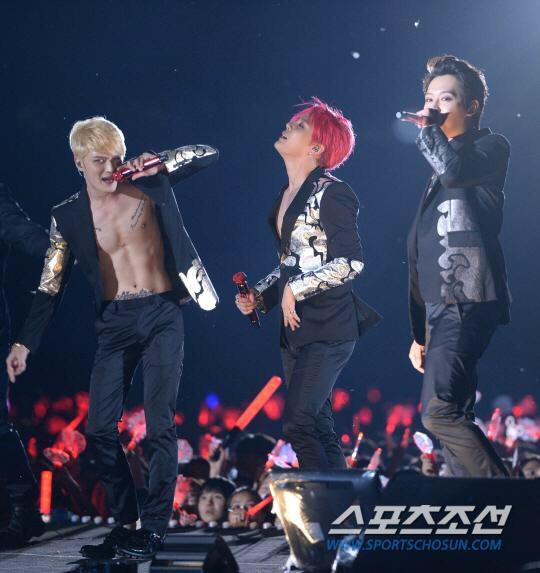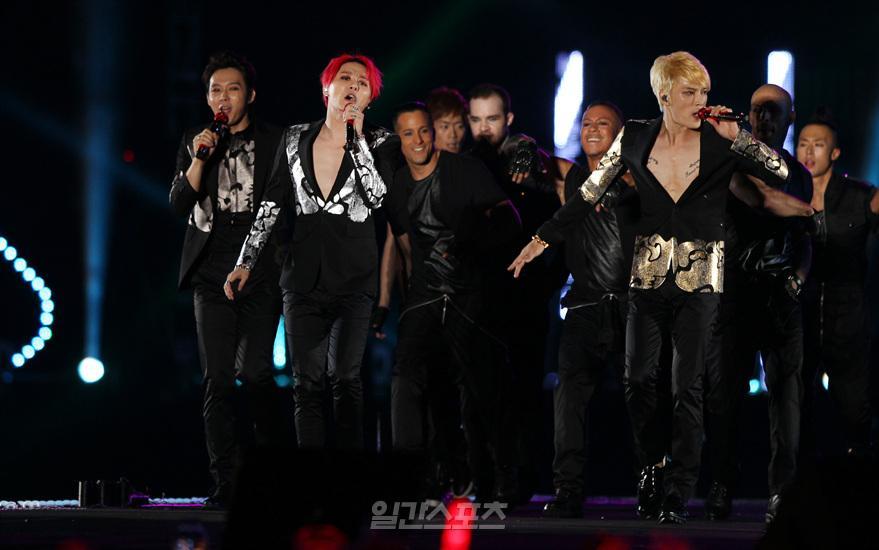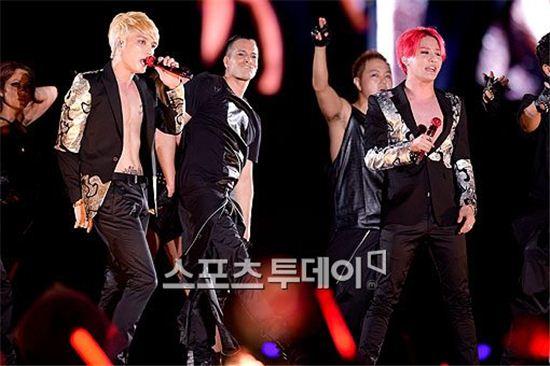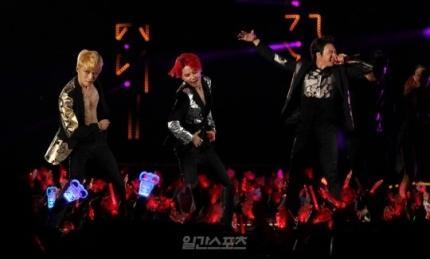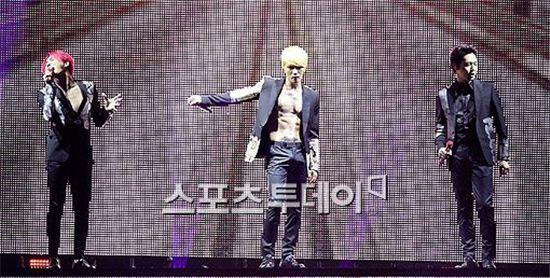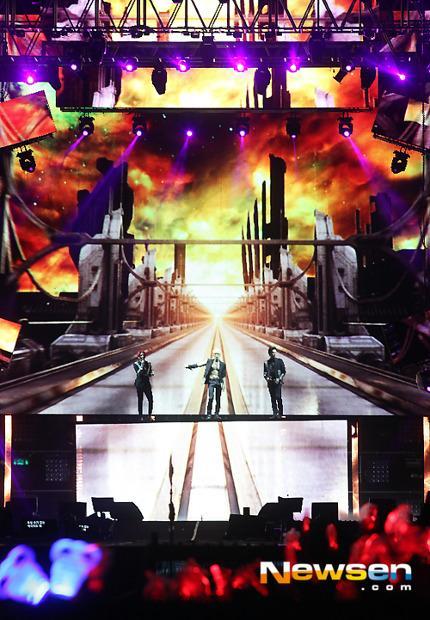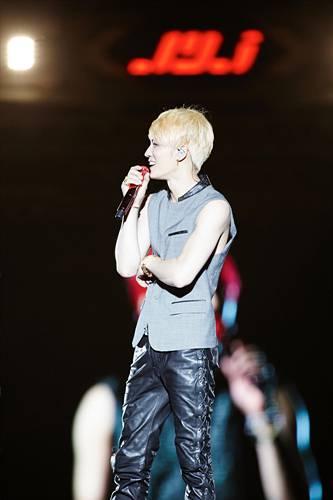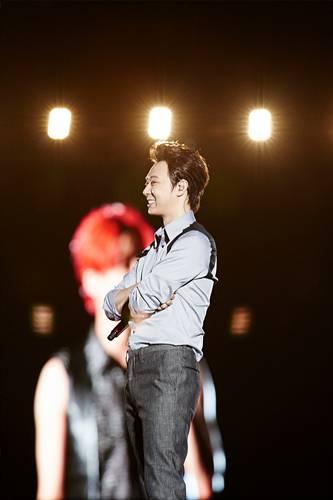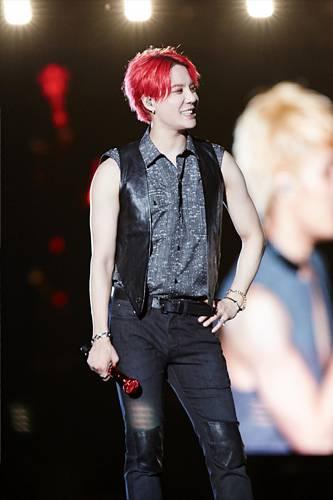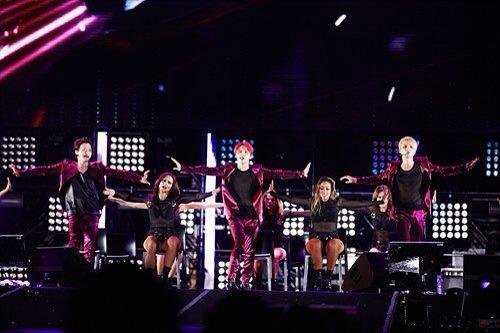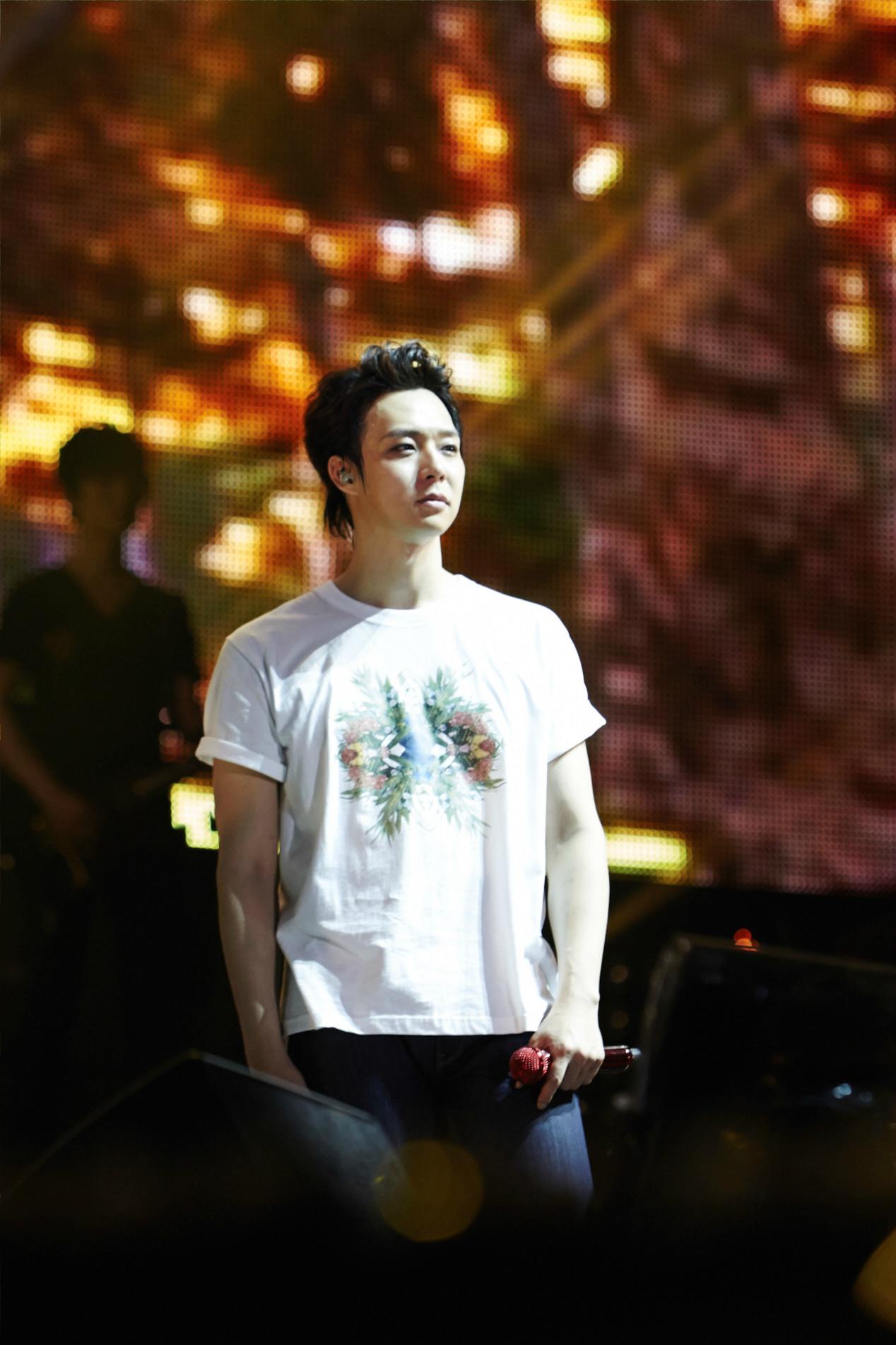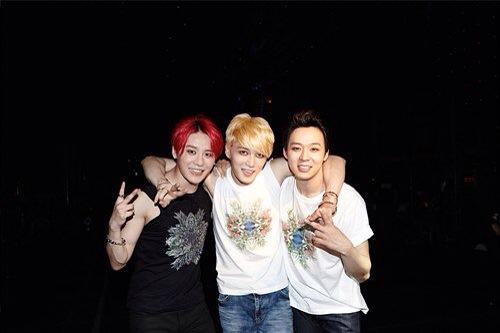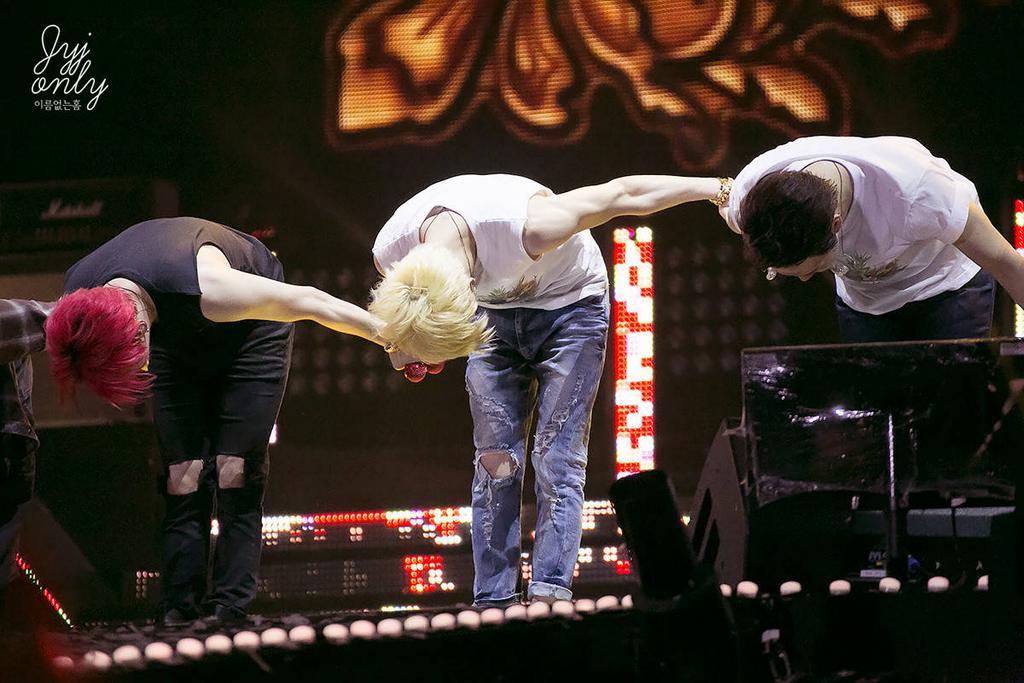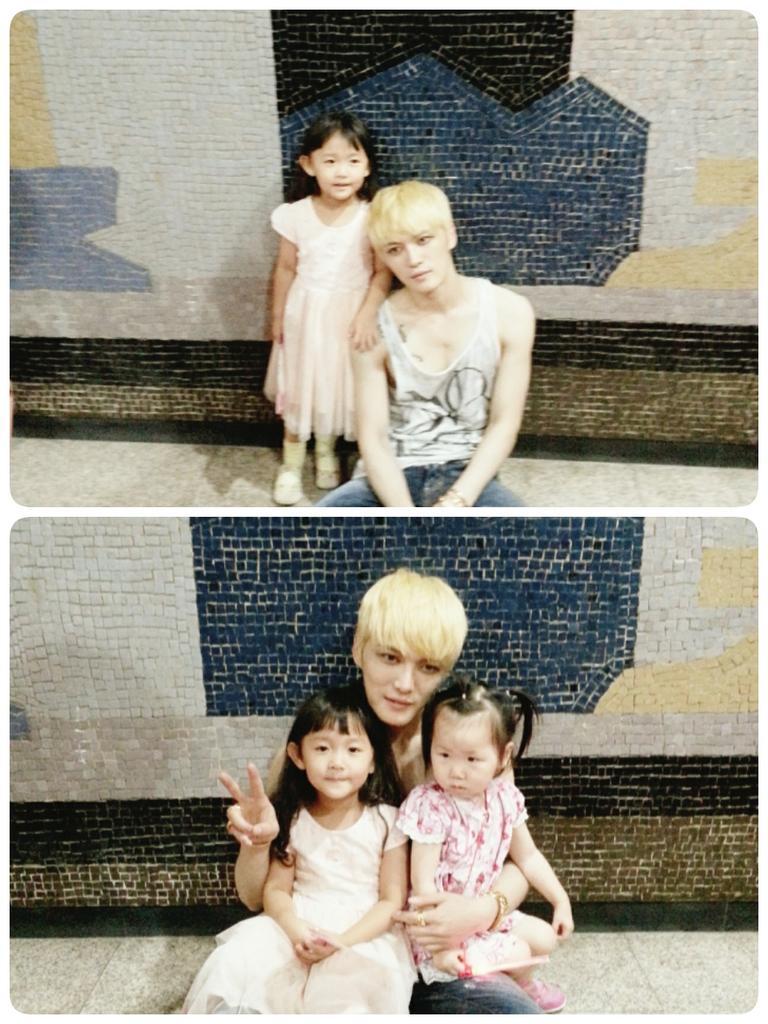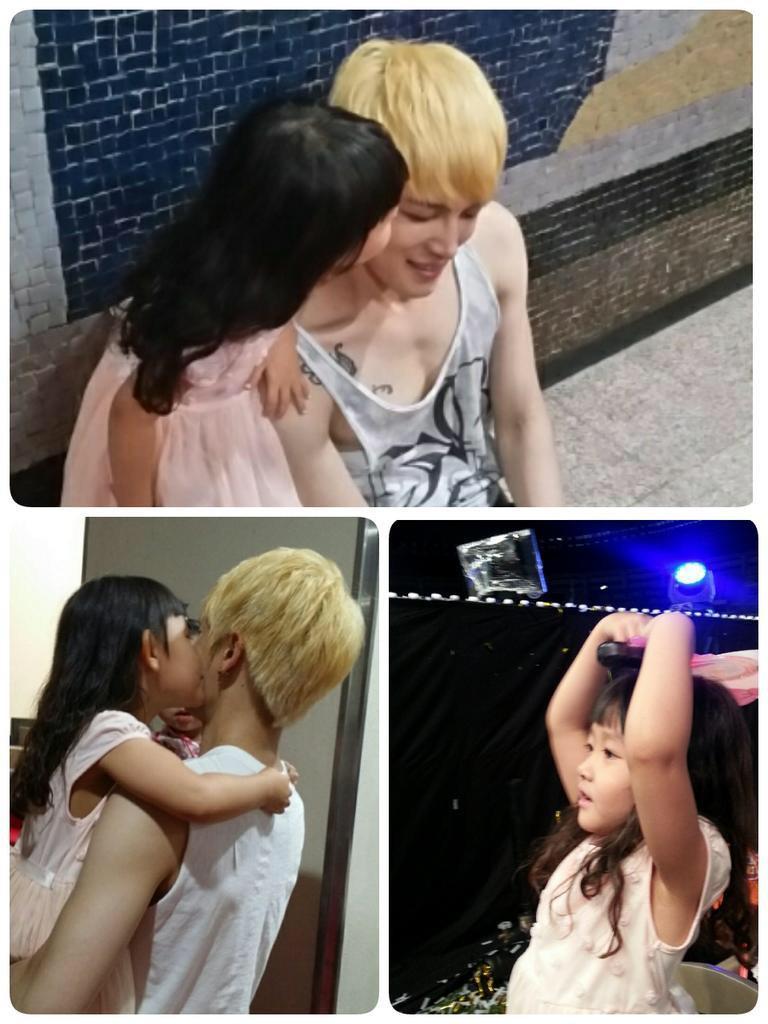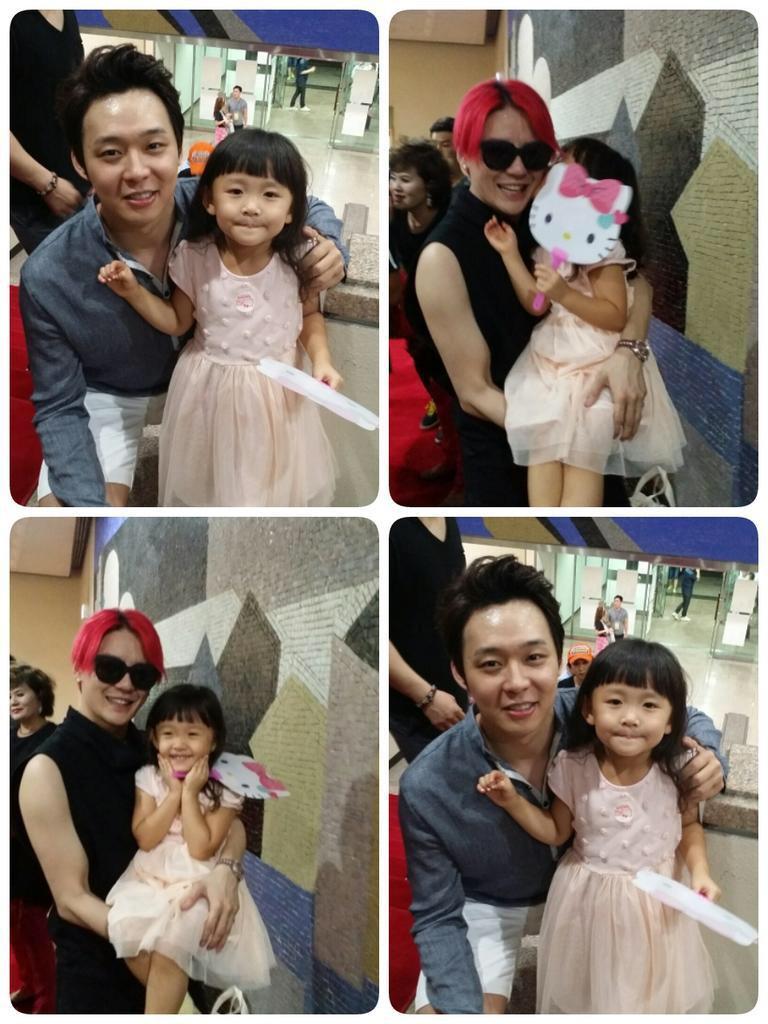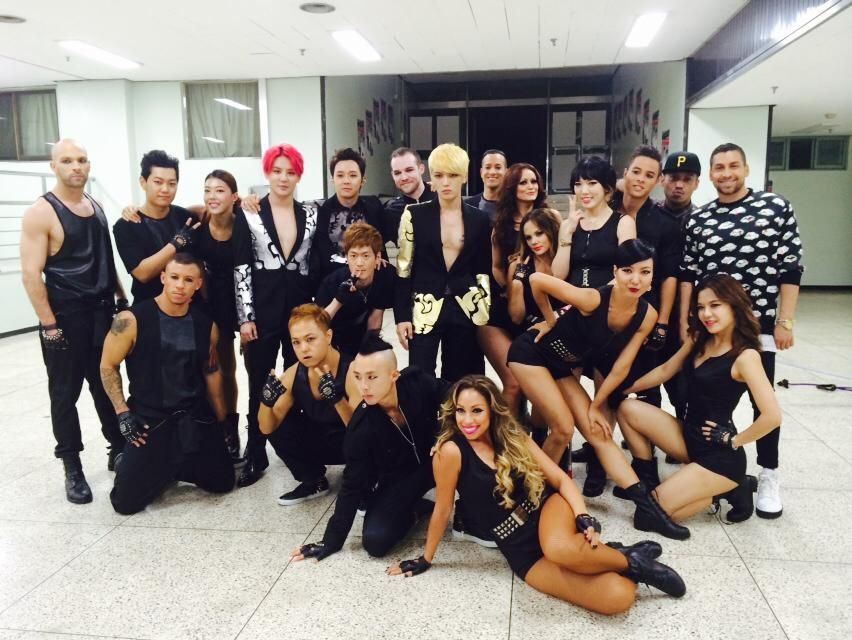 cr: tagged