JYJ

in Vietnam
Rehearsal Pics
Any Vietnamese JYJ fans out there? JYJ members have uploaded photos of themselves wearing Vietnamese traditional hats, or "nón lá," while they were rehearsing for their Vietnam concert.
During their rehearsal, JYJ members wore Vietnamese traditional hat known as nón lá. It is known that the hats they wore were made by their Vietnamese fans and given to JYJ members as gifts. Vietnamese fans were touched when they saw the photos that JYJ members uploaded on their SNS on August 30.
Group JYJ kick started their Asia Tour for their 2nd album "Just Us" on August 9 in Seoul. They have since then completed their concerts in Hong Kong and Beijing with Vietnam next on their list. JYJ will hold their concert in Vietnam at 8pm on August 30 at Quan khu 7 in Ho Chi Minh.
Meanwhile, the title song of JYJ's 2nd album "Back Seat" has topped many online charts, with more than 120,000 albums pre-ordered.
Source: Ten Asia , TV Daily
Koreaboo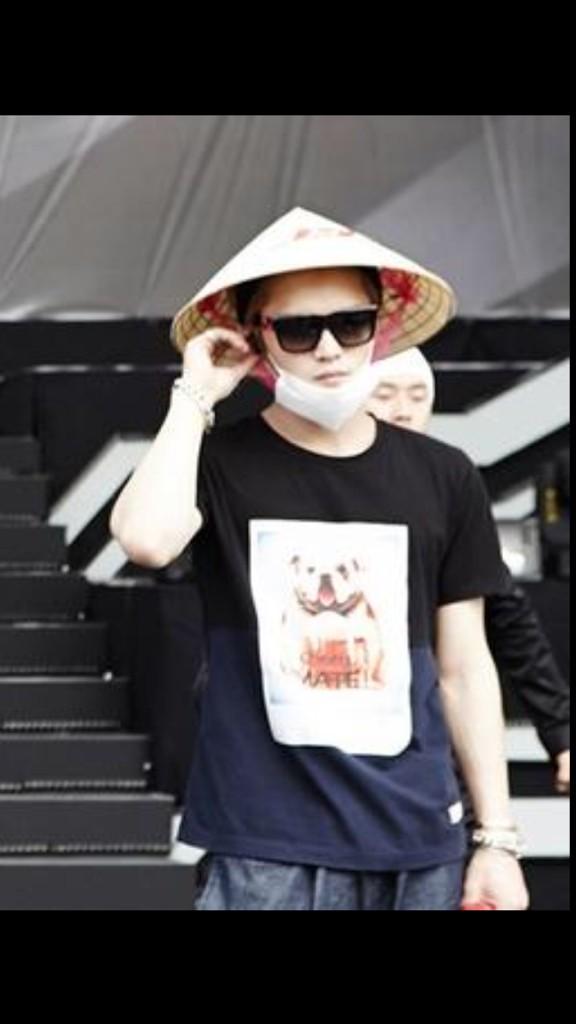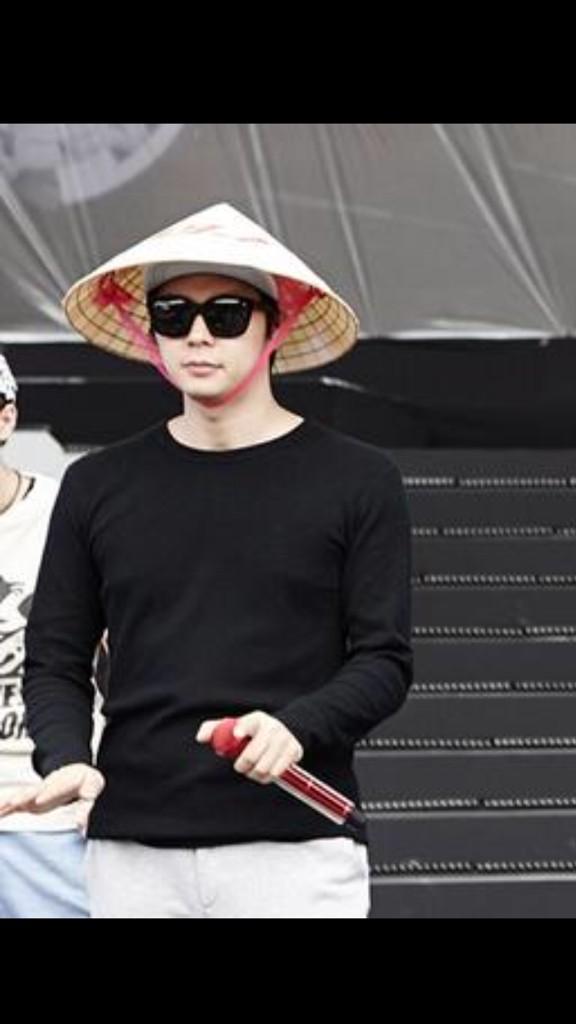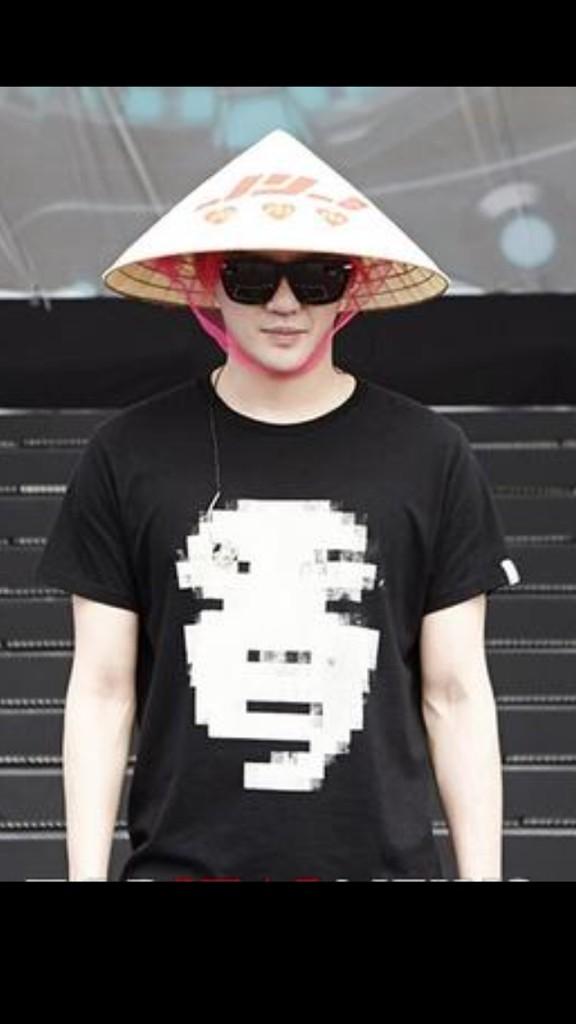 Rehearsal Vid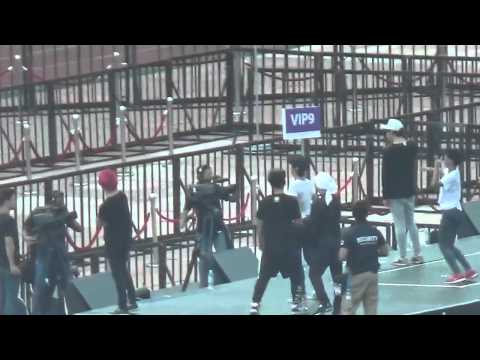 via ayajae11
JYJ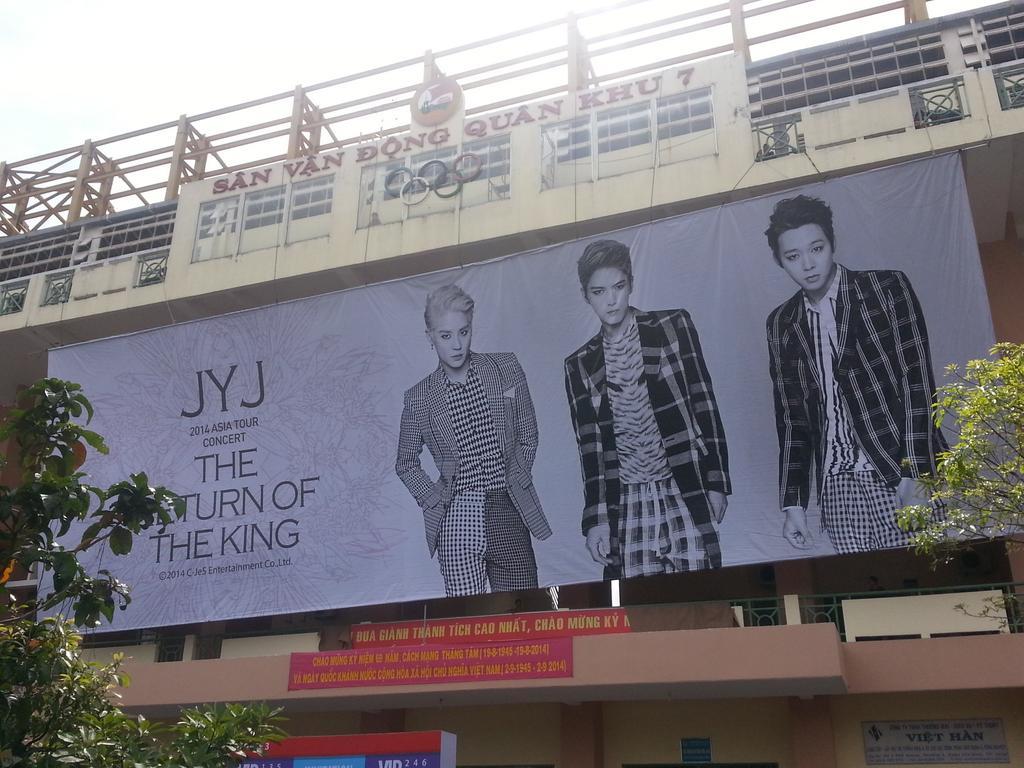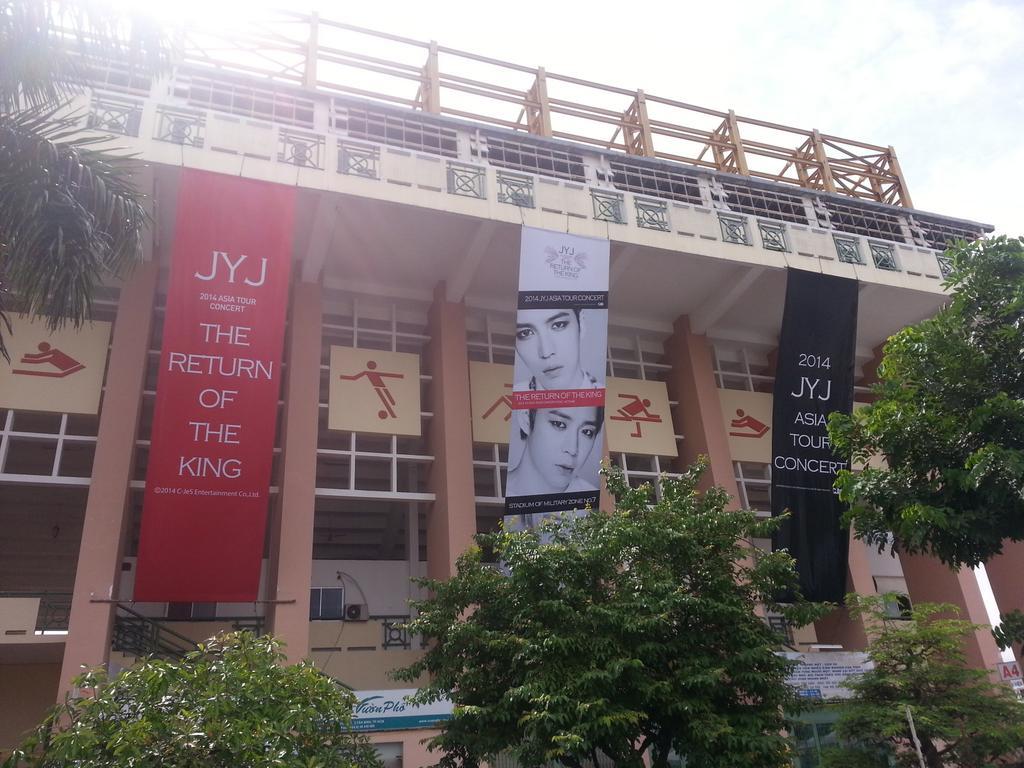 via XiahDerTod
JYJ on way to Vietnam for The Return of The King Concert
from OBSKyungIn
The 3 men from group JYJ have a showdown of charms in 3 colors.
On the morning of August 29, OBS 'Unique Entertainment News' captured JYJ on camera departing through Incheon Airport for their concert in Vietnam.
On this day, Park Yoochun attracted attention with styling that displays his dandy charms to its advantage in a neat white shirt and black suit pants.
Next, Kim Jaejoong showed off revealing fashion, being the most glamorous and sexy out of the members, in a gradation T-shirt, baggy pants and impressive sunglasses with a red frame.
Lastly, Kim Junsu added chic charms in an outfit that can easily be deep/profound, giving a point with a blue jeans jacket unified with black from top to bottom.
[T/N: Junsu's shirt says "DEAR KARMA, I HAVE A LIST OF PEOPLE YOU MISSED"]
Meanwhile JYJ are underway with their 2014 JYJ Asia tour 'THE RETURN OF THE KING'.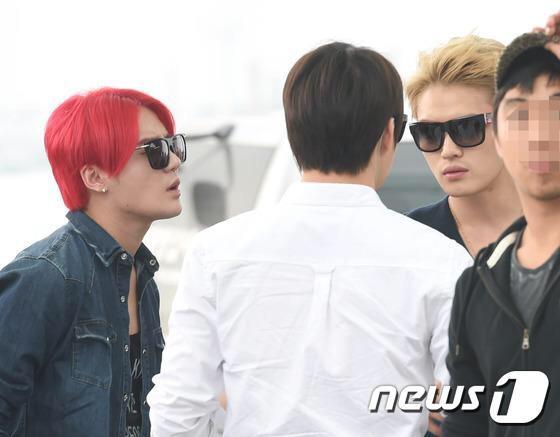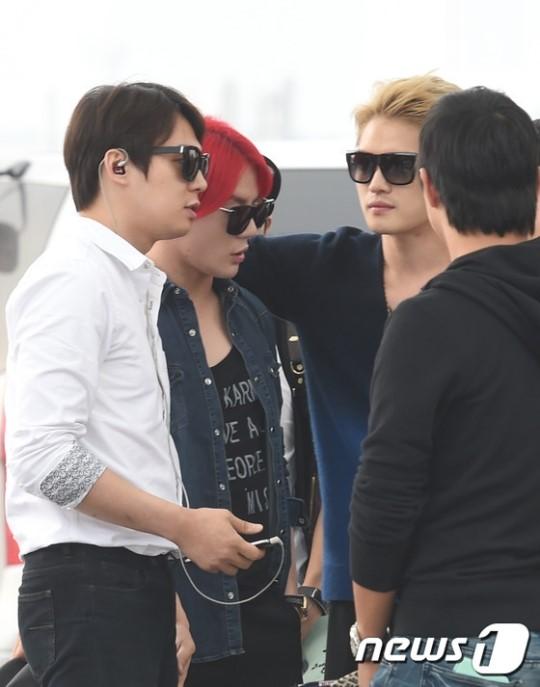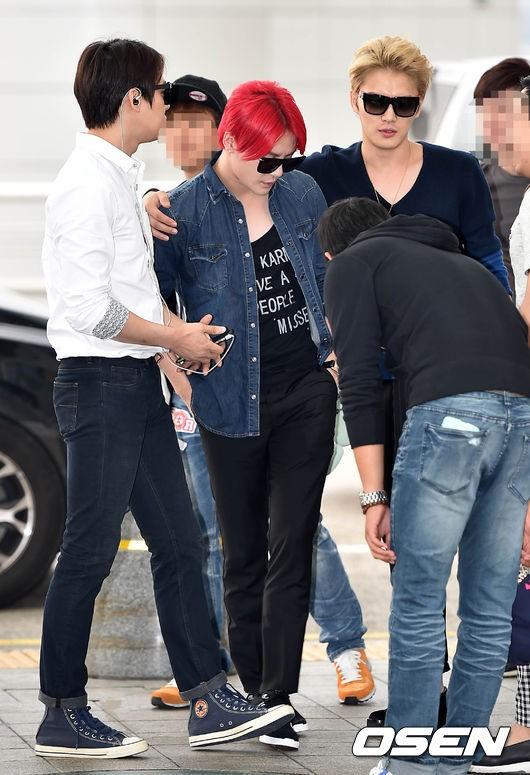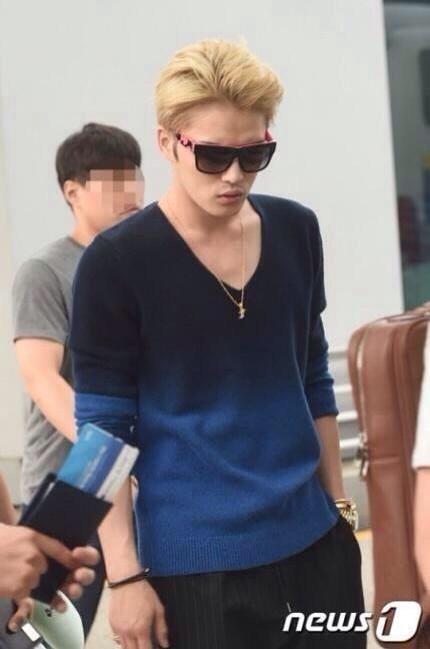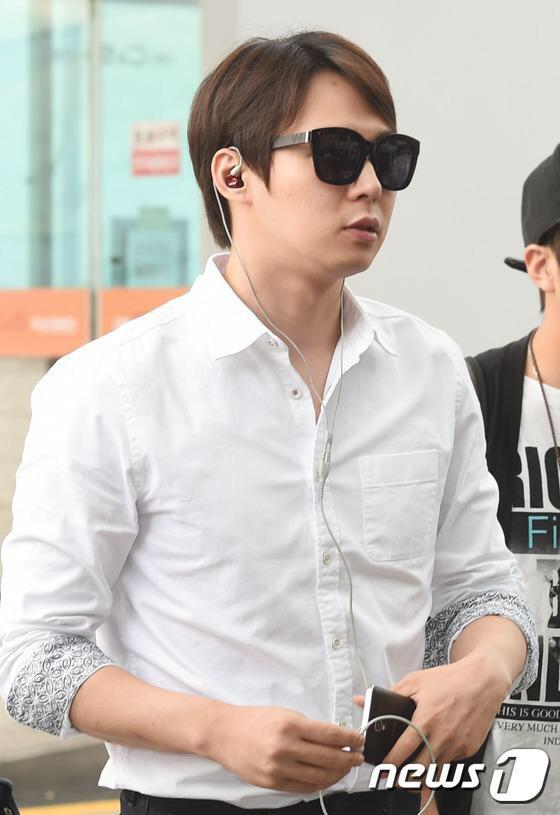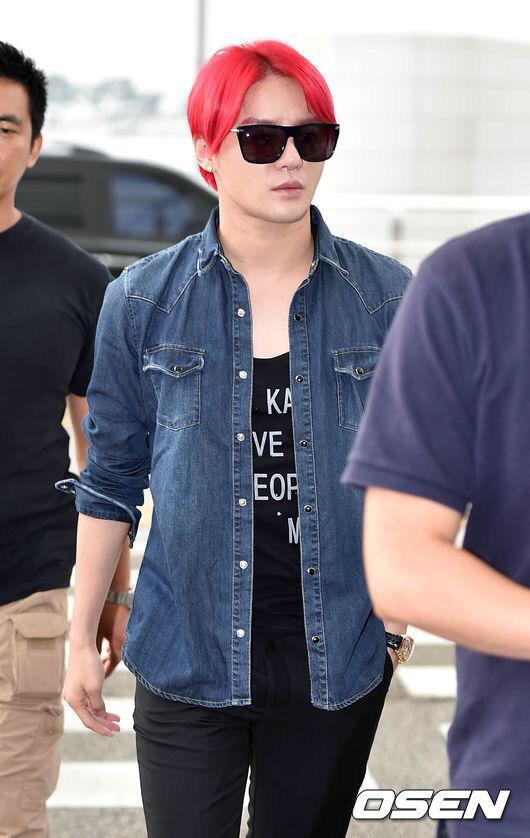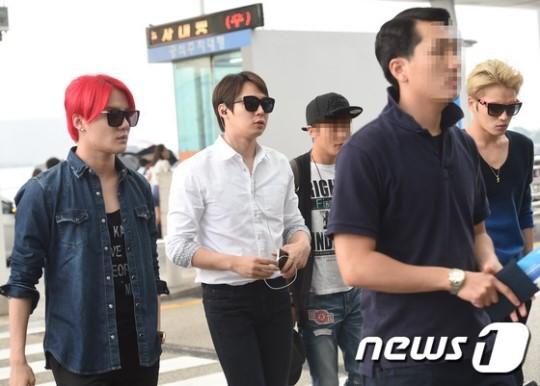 JYJ Arrives in Vietnam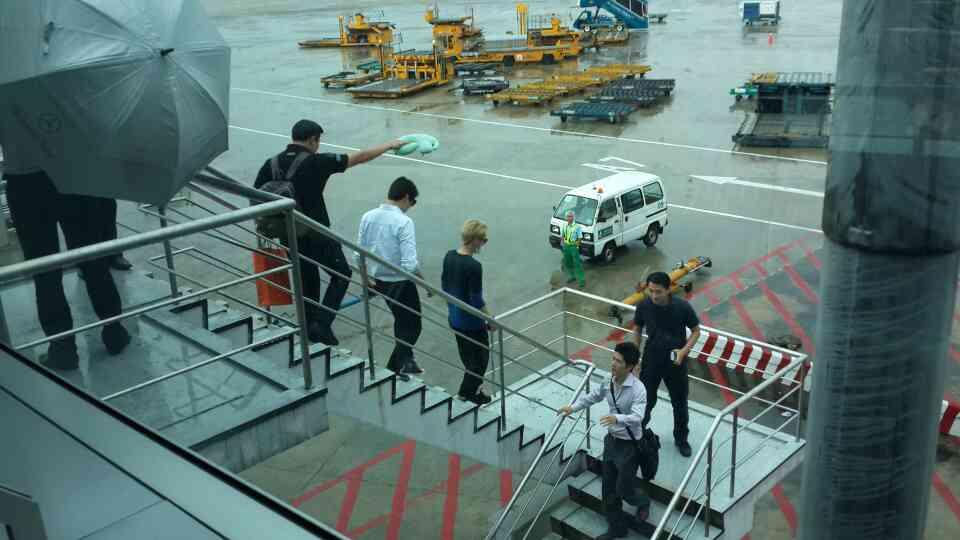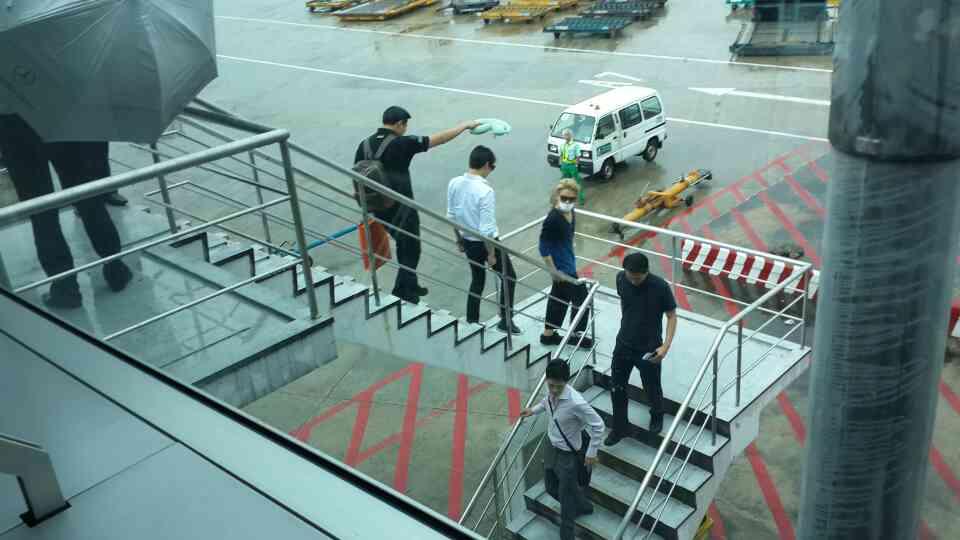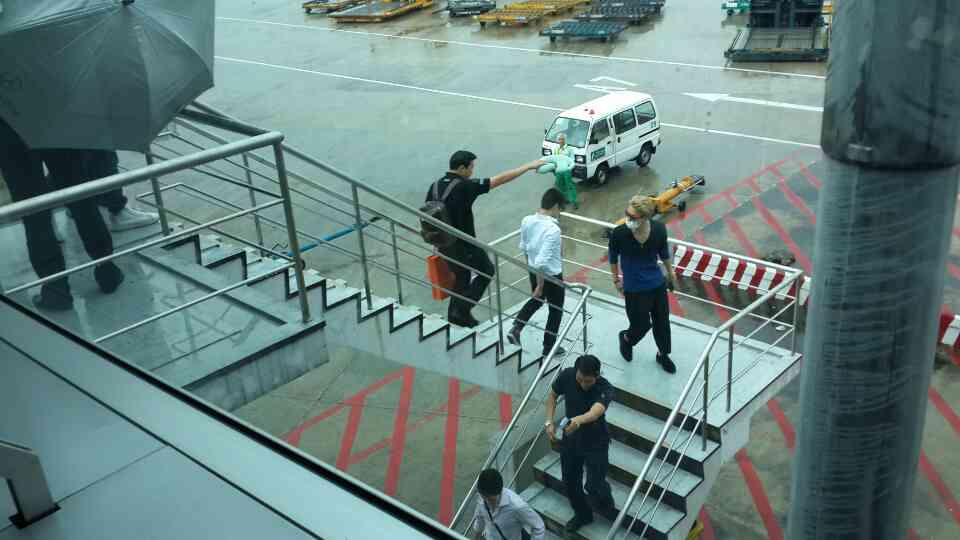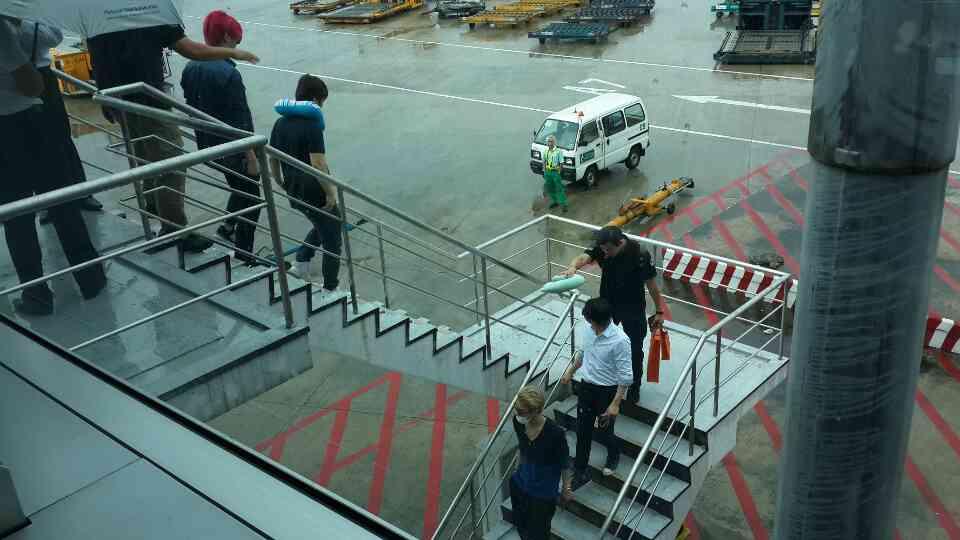 via Kehn14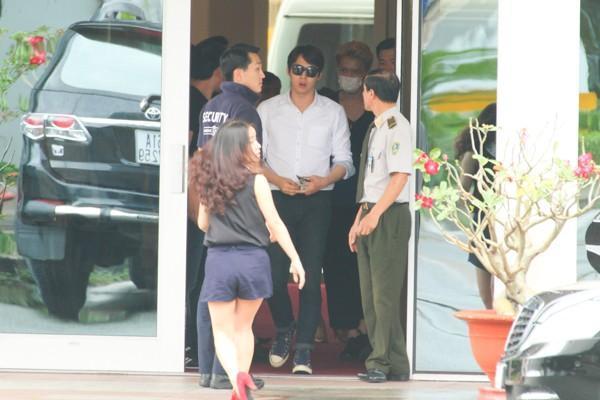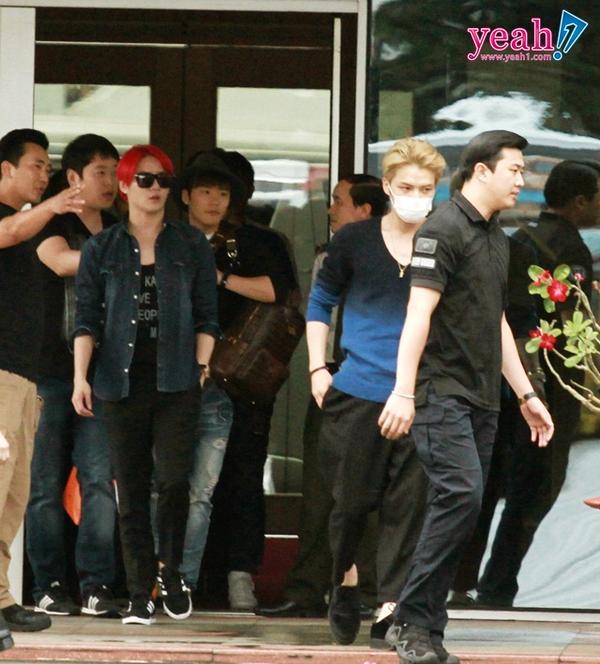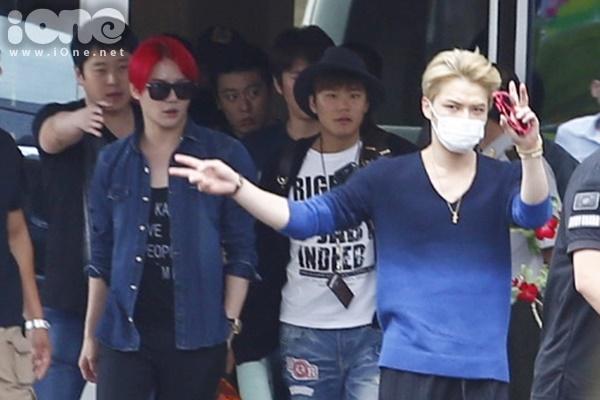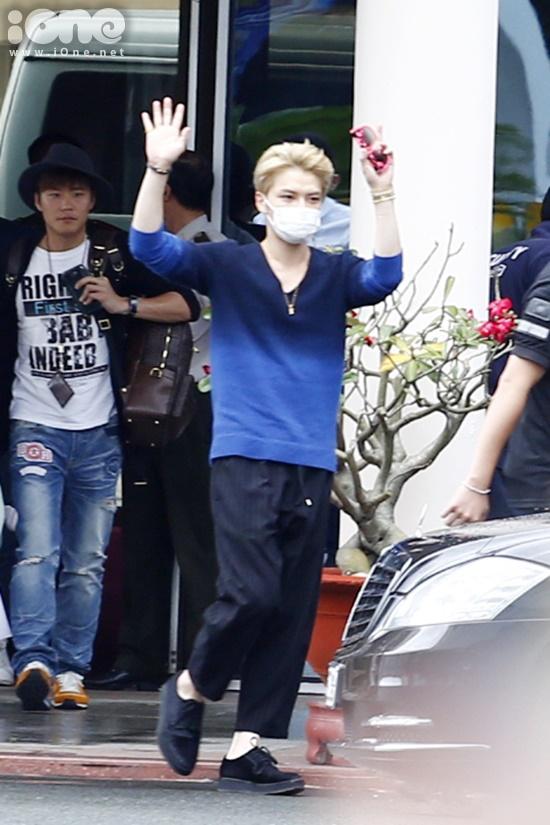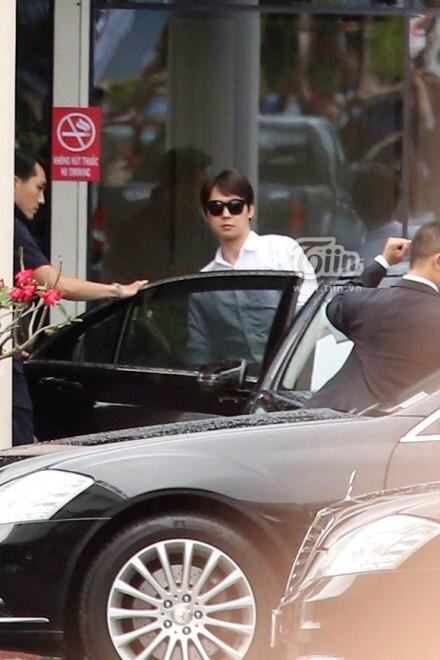 As tagged
PRESS CONFERENCE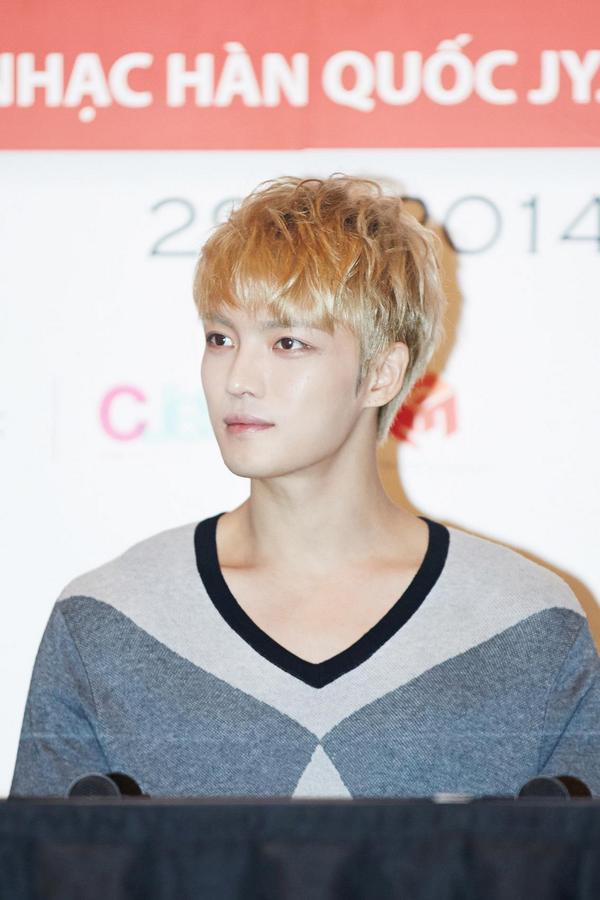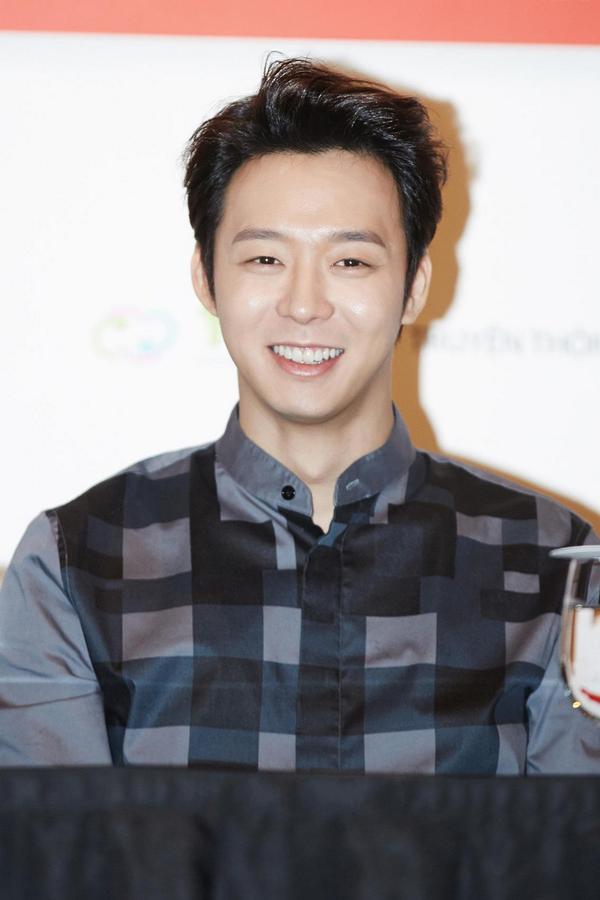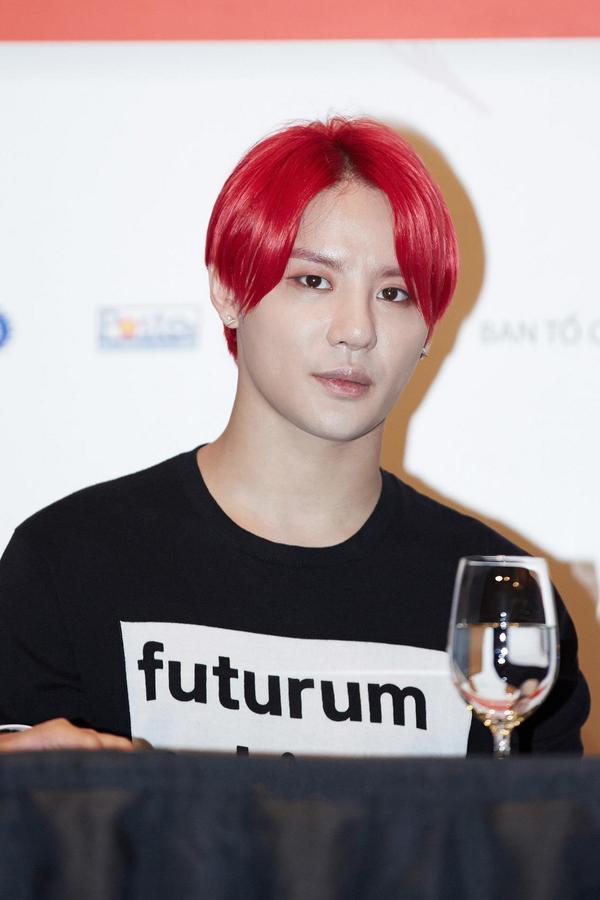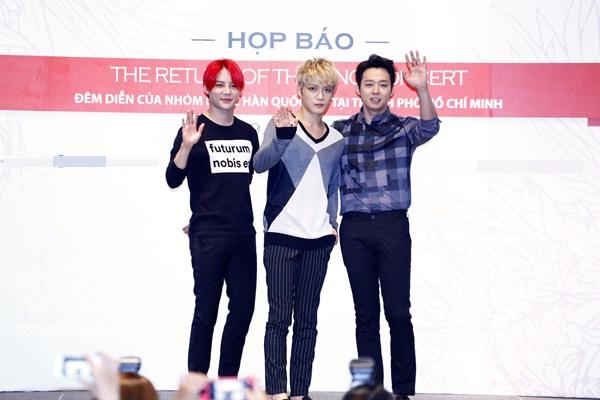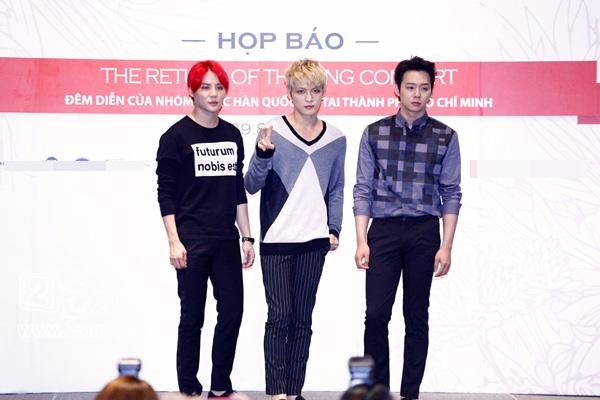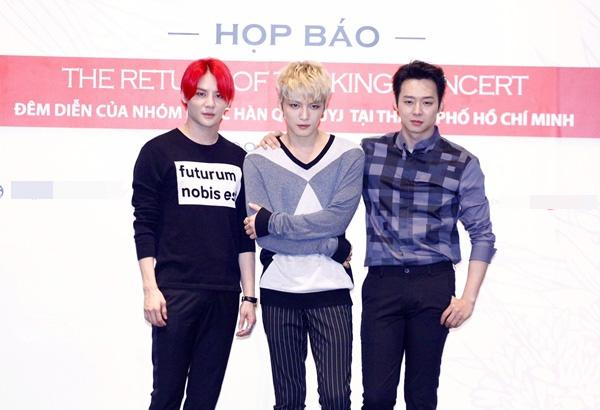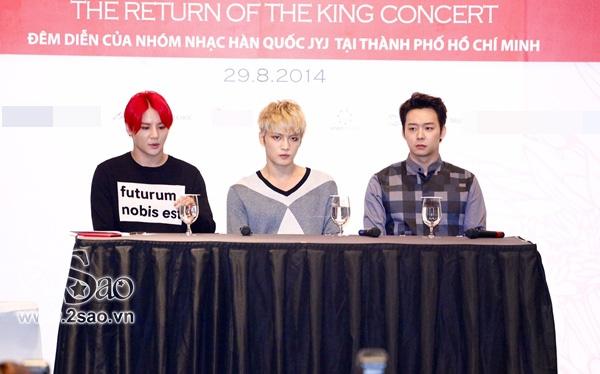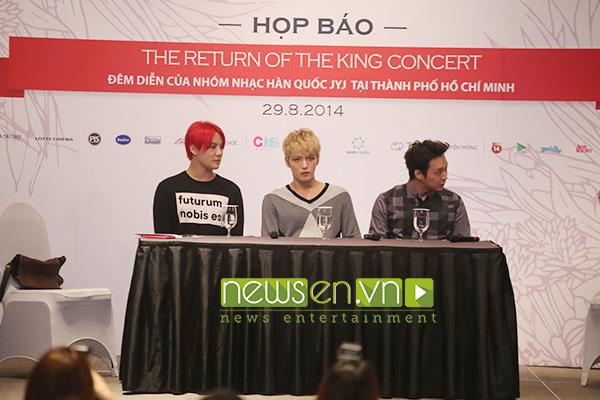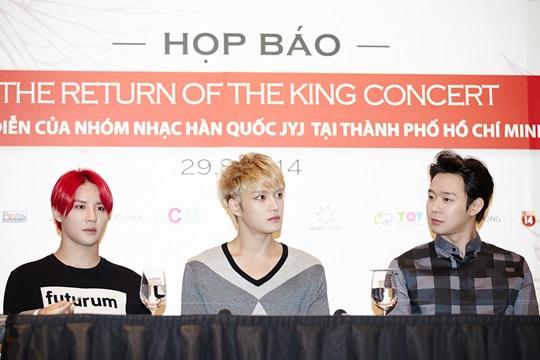 Videos
via uploaders
[TRANS] 140829 Excerpt from JYJ at Press Conference for 2014 JYJ Concert in Vietnam 'RETURN OF THE KING'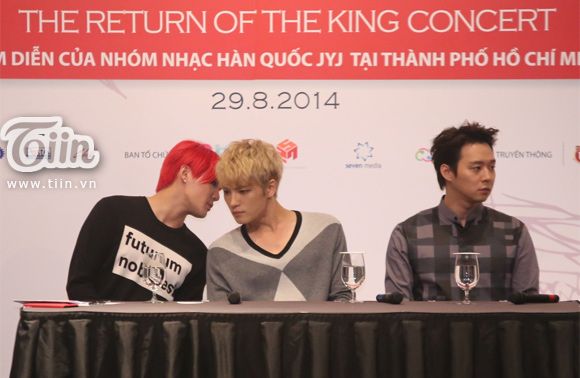 Q: What do you feel when you come back to Vietnam?
A: Ho Chi Minh City is the economic center in Vietnam with nice new at night. We are expecting our 1st concert in here. We will try our best to perform well
Q: There are many well-known groups and singers in Kpop. Which is your developing trends?
A: JYJ's attraction is the spirit of teamwork, each member has their own personality and charisma.
Q: Which market that JYJ want to conquer? Japan? South East Asia? US?
A: The main market of JYJ activities is Asia and we do not target any particular country. Where have fans, we will come and perfome our best
Q: Returning as JYJ after following many solo activities, any difficulty in working in group for preparing JYJ album?
A: It's such a long time since the day we worked together. Even thou the recording process finished for awhile but we still feel anxious and have not had any difficulty while working together, especially Junsu. He still sings so well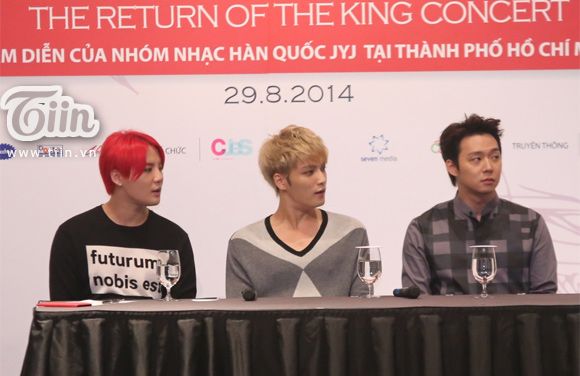 Q: JYJ has released 3Voices III already, please share some happy memories while making it.
A: In fact, 3Voices III was conducted 2 years ago and to tell the truth, we are so surprised after watching it again. We have changed a lot
We also feel so happy while looking at our pictures taken in US. We believe that our fans also feel happy while watching it
Q: You were in Vietnam as a ambassador for a sporty event. Now you are back as JYJ for your own concert. Any difference? Why did you come to Vietnam to hold a concert?
A: Previously, each member mentioned that we wanted to hold a concert in Vietnam. And we do now. We are so happy
Translations by: @JYJFamilyVN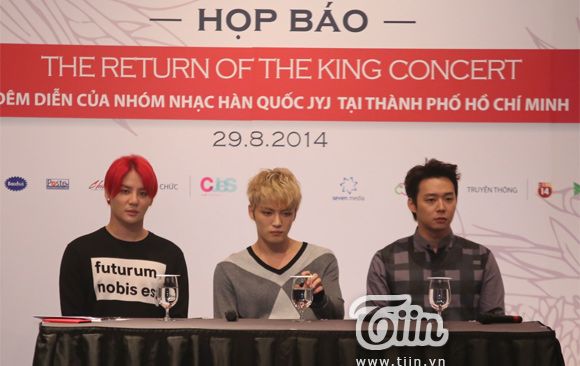 Q: What is JYJ's impressions of the Vietnamese audience from the last time you did a performance? What do you expect to happen in your show this time?
A: Since I(Jaejoong) am the only one who had a fanmeeting in Vietnam, I don't really know fully. That time I did not expect anything and was really surprised to get a special gift from the Vietnamese fans.
Q: Won't the group let us know about some of your upcoming activities?
A: We just released a new album this time round, so the group will likely be focusing on the tour to the end of the year.
Q: Besides having a lot of experiences in acting, how does Yoochun feel about getting to challenge in the movie industry?
A: For the movie [Sea Fog] this time, we had to film mostly at sea so I wasn't at home; therefore getting to meet was harder.
Q: Can JYJ please share a little bit about the type of performances that you must the most effort into for this concert?
A: What I think, the main point of this concert is that we have fun sharing our music that night with the audience. Not just the performances separate from the group [T/N: solo performances], but we are hoping to be able to sing together and dance with the audience, is the main point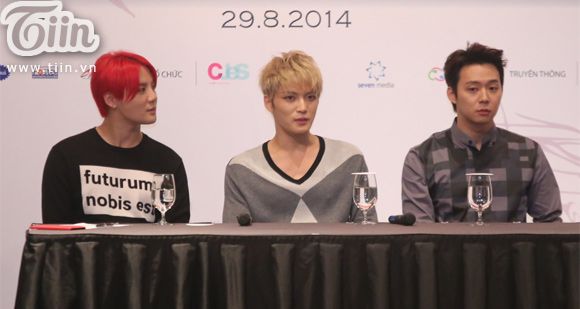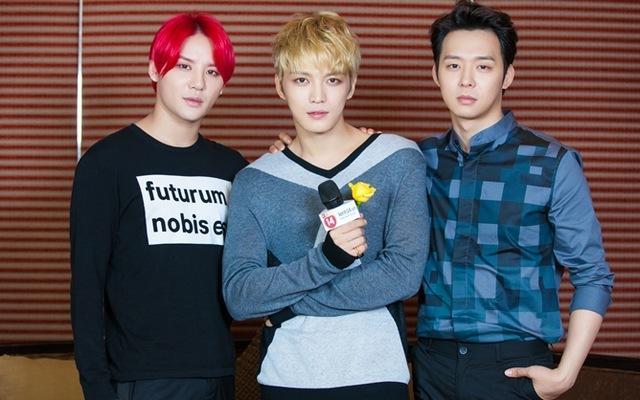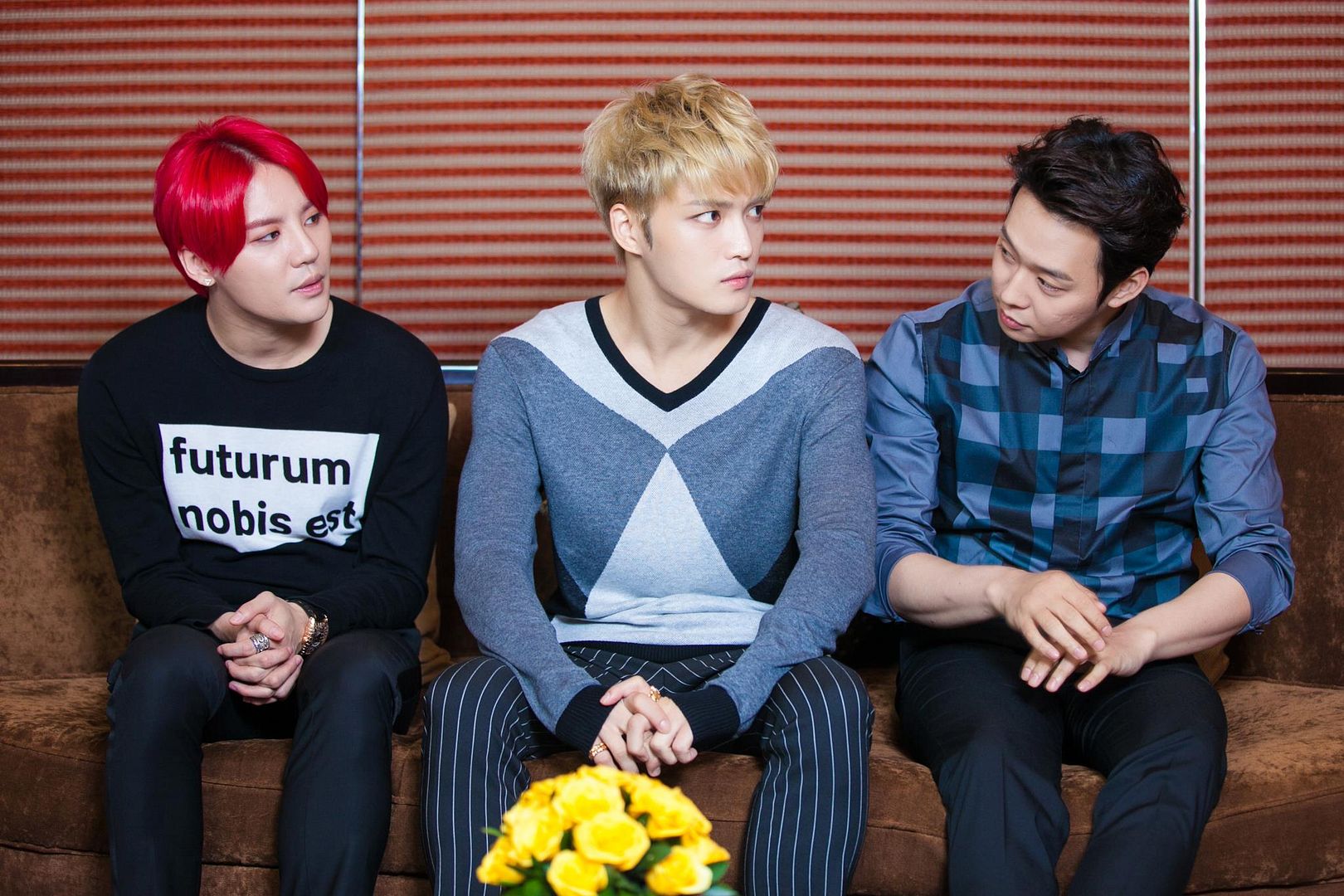 JAM Interview with English Subs
https://www.youtube.com/channel/UC6v6mGkA7SGds5YAa_5q-ZA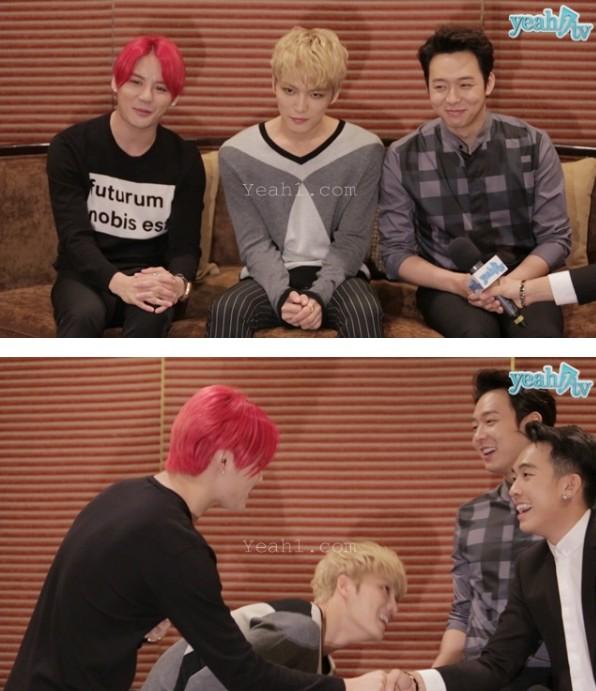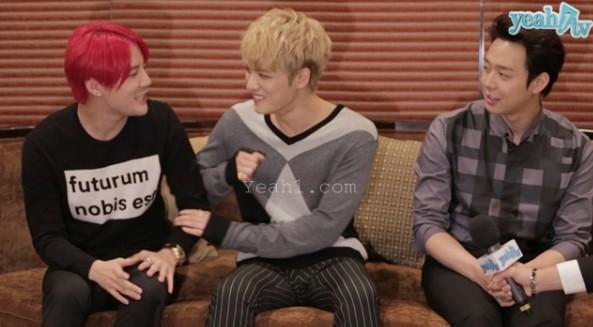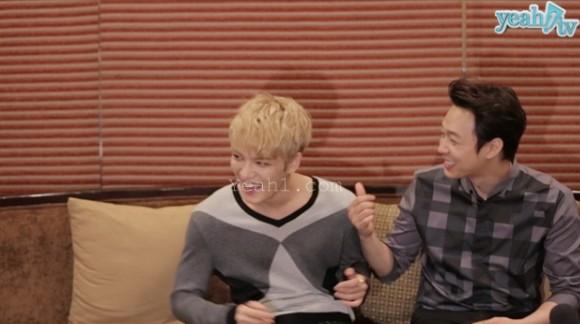 As Tagged