SPY Episodes 3 and 4

Clips, Pics, articles, and more...(Will Update continuously)




SPY clips

/videos

Episode 3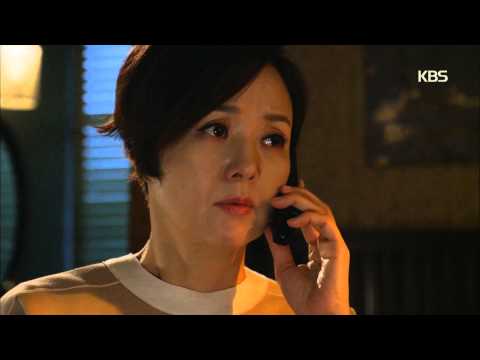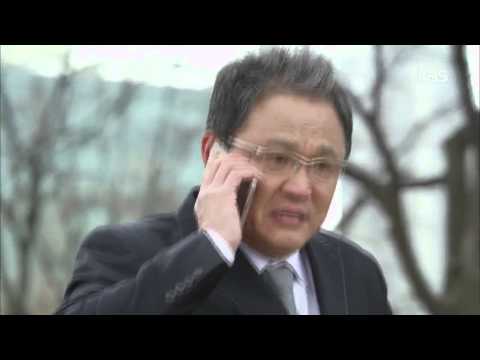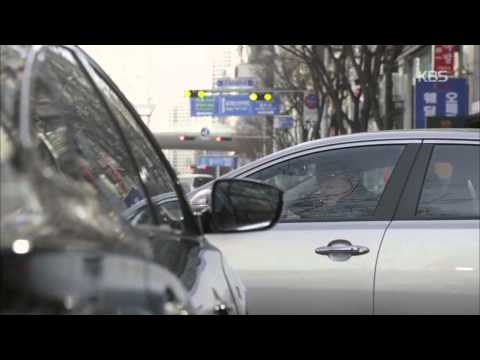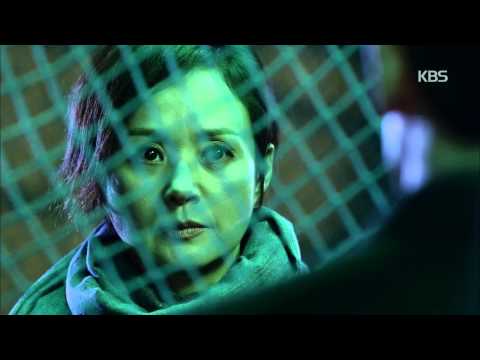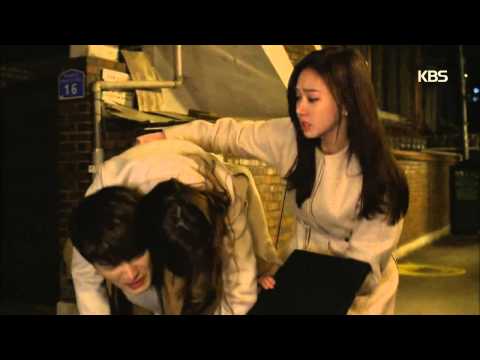 Episode 4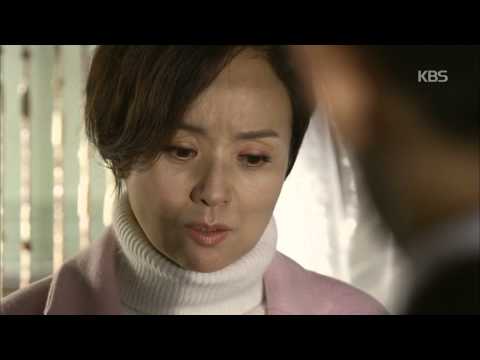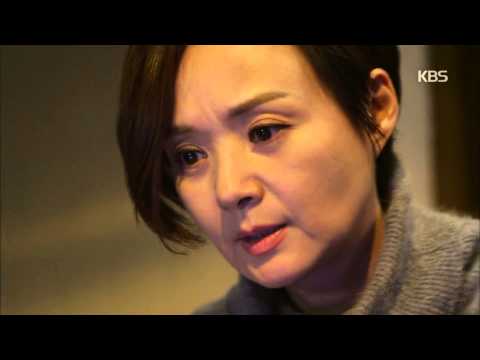 (ehem shower scene)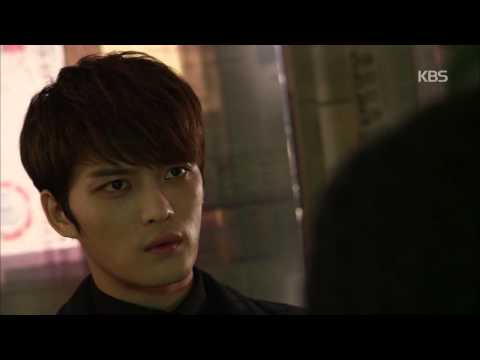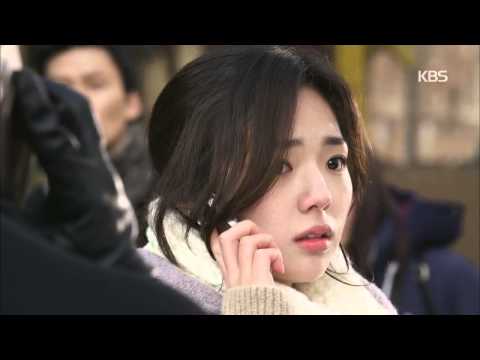 DramaKBS
Will update here when more clips come in...
Press Releases
[Spoiler] 'Spy - Drama' Bae Jong-ok plants bugging devices on her son's belongings
2015/01/16
On the third episode of KBS2 drama, 'Spy - Drama', Hye-rim (Bae Jong-ok) became a spy on her son, Kim Seon-woo (Kim Jae-joong).
Hwang Gi-cheol (Yoo Oh-seong) was going to make Kim Seon-woo work for them as a spy once Hye-rim had brought him on their side. Hye-rim could not allow them to do the dangerous thing to her son. So she said, "I will do it myself". It was decided she would plant bugging devices on Kim Seon-woo's belongings.
She went to into his room and picked up a picture frame of their family photo. Big tears ran down on her cheeks, but she continued and put a bug in the picture frame.
After son came back from work and went in to bathroom to take a shower, she again went into son's room quickly. She dug in his stuff and attached bugging devices here and there including his bag he carries every day. At the moment, Kim Seon-woo came back to the room after a shower.
Hye-rim was startled but could calm down without being noticed. She gave her homemade juice to her son and asked him to drink at once. Kim Seon-woo was baffled by his mom's presence in his room but did not sense anything unusual.
Hye-rim continued her tense spy activities to shadow her son and investigate after him.
http://www.hancinema.net/spoiler-spy--drama-bae-jong-ok-plants-bugging-devices-on-her-son-s-belongings-77647.html?utm_source=dlvr.it&utm_medium=twitter

Article:
'Spy' Kim Jaejoong, tension filled spy thriller vs heartwarming family drama - the perfect balance
Source:
OSEN via Naver
1. [+1,076, -59] Wow, Jaejoong's acting has improved a lot~ He doesn't get pushed back right next to Yoo Oh Sung and Bae Jong Ok.
2. [+1,008, -25] ㅋㅋㅋ There are a lot of comedic breaks but I'm scared to death every time Yoo Oh Sung's on the screen...
3. [+908, -29] The drama's fun and Jaejoong seems cool
4. [+801, -24] This drama seriously seems like a movie! I can't wait until next week
5. [+767, -23] It feels like I'm watching an American drama at times ㅋㅋㅋ fun!
6. [+193, -11] Jaejoong sounds so cool when he speaks in Chinese
7. [+171, -3] Focused so hard when they killed the female spy at the end. Jaejoong's handsome too.
8. [+169, -4] Drama that lacks nothing in directing + script + acting! Come soon next week ㅠㅠ
http://netizenbuzz.blogspot.com/2015/01/tv-spoilers-spy.html
review: Spy episode 3
Seon Woo is so blessed to have such awesome parents. While the espionage arc make exciting fodder, the committed relationship between Hye Rim and her husband, and their common goal to protect their family is what really propels the narrative to be explored in a deeper, yet relatable manner.
HR is still speechless with disbelief that her son is a spy. KC orders her to hand SW over and she'll get her freedom. When HR insists that KC is lying about SW's spy status, he acidly muses that the truth always hurts and suggests she should believe what she sees in front of her rather than seeing what she wants to believe. He gives her a deadline and clicks off. HR watches as SW gets a call on his mobile. It's the office – they managed to get CCTV footage of the subway smoke bomb incident.
HR calls the number on SW's business card and grows increasingly desolate when it is confirmed that SW has been lying all along about his job. OK. This is too easy. I'm pretty sure spies have much better cover in reality about their double lives. SW pops his head into the room and informs her he has to return to the office for a bit. After a brief struggle, she decides to feign innocence and lets him go. The next morning, she sends off her daughter and hubby off to school and work despondently. Hubby is stoked because if his current business deal works out, their life ahead would be extra comfortable.
HR tries to negotiate with KC but to no avail. Under the guise of sobbing her heart out, she scrambles to pack her getaway survival pack and leaves home. She manages to shake off a tail at the supermarket. Meanwhile, SW goes over to HT's messy bachelor pad and tries to butter him up by cleaning up the place and making him ramyun. He spots a family portrait – HT had – or have but currently separated from – a wife and daughter. SW fails to convince HT to work with him to find KC, who remains flippant even though SW mentions he has to do this for his fallen comrade.
Meanwhile, HR realises all her bank accounts have been frozen. She desperately tries her luck at a convenience store, going through a whole stack of credit and ATM cards, until KC materialises at her side and offers to pick up the bill. URGH. Kinda hate how he's always five steps ahead of her. HR accepts she has no other choice. WS is busy tying up loose ends of this proposal when HR calls and asks to meet him.
He does and is bewildered when the first thing she asks him is whether he remembers the first time they met. He is apologetic but scurries off back to work. But he soon receives a text message from HR, asking him to look after their kids. He recalls her strange behaviour over the last couple of days and bolts for the café they had met at earlier. But HR is long gone.
WS rings her and she informs him straight up that KC dropped by their place. That stops him in his tracks. Though I suspected he knew about her spook status from Day One, his reaction confirms it as he cajoles her to discuss the situation with him. HR refuses, saying her resolve will weaken if she sees him. She drives off and he gives chase. HR practises her speech as she drives: she intends to turn herself in to the authorities and confess that she is a North Korean spy.
WS is horrified to hear she plans to turn herself in and blocks his car with his own. He demands to know what KC wants and figure they can give him anything he wants but HR bursts out that KC wants SW – but SW is a spy for the South Korean government. Though HR insists she'll handle the matter herself, WS isn't hearing anything of that: they are husband and wife, they are family. Thus, they will face this together. Awwwww. WS talks HR into returning home for the time being.
SW meets up with his grumpy female colleague and they chat over drinks. Meanwhile, the parents are frantically deciding what to do. HR decides to go meet KC even without SW in tow – she isn't going to allow SW to meet KC. WS tells her he ain't letting her meet KC alone – he'll go with her. They'll live and die together.
Meanwhile, SW's colleague gets tipsy and she bemoans how their double lives is not exactly a great recipe for relationships. She's gets more sloshed and he starts to fish info from her. Again, I'm assuming people working for national intelligence are usually more vigilant and wise when it comes to these matters. YJ calls him and he says he'll meet her right away. But his colleague slumps over the table, dead drunk and his chivalry radar beeps.
WS and HR head for the rendezvous point. WS is stopped by KC's lackeys as HR proceeds to cat with KC. She firmly states she's not handing him her son's ass and life to him. He's furious and WS interjects. When HR insists she wants to talk to the person in charge of this operation ( on the North Korean side), KC snarls and says he's the only she is going to be talking to because he wants to be the one to decide her fate. Personal vendetta , this is. I'm sure he's "in love" with her in his own screwed up, perverted way.
YJ isn't too pleased to see her boyfriend arrive with another woman hoisted on his back. Ha. But she helps him send the other woman back home. Heh. Jae Joong is soooo cute using his head to hit the doorbell. Later, YJ comments that the two look good together and thinks HR will prefer the other woman…when SW kisses her to shut her up. They share a moment after and SW assures YJ she's the only one for him. I'm just nit-picking but I somehow thought the moment was ruined by YJ's fakey-cutesy "Realllyyy?" in response to his statement.
Back home, awesome parents are brainstorming what to do. HR doesn't want to drag WS into the mess and he is adamant they face this crisis together. He is confident they can think of a way out – they have done it before. They managed to leave China and escape KC's clutches all those years ago. That night, HR thanks her hubby as they lay side by side in bed. He just takes her hand and puts their interlaced hands on his heart in reply. Lovely. I kinda get why she risked death and KC's wrath for this good man.
Next morning at breakfast, the couple try to stay calm in front of their kids. The house phone shrills and HR quickly picks it up. It's KC. Though WS is worried sick, he listens to HR and agrees to let her see KC alone. HR packs her knife and a voice recorder and prepares to leave. Thanks to his drunk colleague, SW knows where to hijack his team leader's car. HR arrives at the meeting place and her bag is searched. Lackeys see the knife but miss the recorder – for now. KC dryly comments he was worried she might be packing another bomb in her bag and drawls that he doesn't trust her one bit.
https://breathlesssurvival.wordpress.com/2015/01/16/review-spy-episode-3/
review: Spy Episode 4
The battle lines have officially been drawn and the real fight begins now. It is Ki Chul against the South Korean government spies – with a very scared Hye Rim in between. I don't see how she can play both sides without alerting Seon Woo – he is bound to find out about the tracking device and the hacking attempts soon. Seon Woo is sharp but Ki Chul is way ahead of him in terms of planning and strategy. Is there a mole on his payroll in in the South Korean national intelligence team? Maybe not directly, but I'm pretty his plans comprise more thsn just tapping Hye Rim's happy home. Comic relief came in the form of the parents trying to spy on their son…with too much success. HEH.
KC orders HR to spy on SW and report back to him: find out who SW meets, where he goes, especially anything to do with his work. KC also gives her gadgets to hack SW's laptop and phone and a tracking device. HR agrees to do so but at the same time she is bewildered at to why she has to help KC with this matter when he can quite easily do this task himself. When she hurries to leave, KC asks whether she has anything else to say to her because ya know, she liked him right until she met her current hubby. HR scoffs that he's the delusional one. WS is relieved to find out that HR is fine.
Because SW declares he has a plan to lure KC out in the open, the whole team gathers at the office to hear him out. JH is a baddie, isn't he? Looks like it. Because he concedes too easily to SW's plan and puts him in charge of it. HT isn't so stupid though and suspects something fishy is going on with JH. Meanwhile, SW blabbers on in Mandarin in a phone call – he is paying someone to speed up on a task.
HR returns home and stares at the family portrait: she thought they were doing so well as a family and thought her spy days were all over. SW chats with SY and informs her of his plan to lure KC out using her as bait. Gulp. This sounds so bad already. SY agrees to do it because she trusts SW and reminds him of his promise to save her family. SW assures her he will hold up his end of the deal. SY calls KC, stating she has important info to share and it has to be done face-to-face. KC agrees to meet her and the trap is set.
At home, HR preps to do whatever KV has asked her to do. SW returns home and heads to the bathroom to shower. HR reminds WS to keep a lookout. HA. The poor man looks so constipated at the thought of attempting to spy on his own son. HR secures the tracking device and hacks SW's phone pretty easily. But the laptop takes longer than expected. Cut to Jae Joong fan service and the stalwart male lead showering scene. Does matter whether you're doing a thriller, melo or rom-com – the showering scene is a must.
SW exits the bathroom and is heading towards his room – where HR is frantically willing the download to complete. WS distracts SW just in time by asking his son to get him a glass of water. SW bids them goodbye and leaves the house. After making sure he has driven off, HR quickly grabs WS to take off after him. I'm not sure whether this was meant to be comic relief but I was grinning a little at the parents playing spy. Dad is all clumsy while Mom is a little rusty. Heh.
WS is surprised to see the newly rented car – HR says they can't possibly follow SW in their own car. They switch on the tracking device and they're off. SW heads to YJ's place and when HR discovers that fact, she ain't happy. WS rubs it in by saying SW would want to meet his girlfriend before heading off to a mission, which earns him a death glare from his wife. HA. The parents turn on the voice-tapping device – with a little difficulty – HR huffs she hasn't done this sorta stuff for a long time. Haha. The couple listen to their son and girlfriend exchange sweet nothings. HR grumbles in between like any mother about why home is much better than girlfriend's home. HEH. When the couple start to kiss and their kissing sounds are heard over the system, HR quickly turns it off. HAHAHAHAHAHA. WS wonders whether they have to resort to this.
SW heads out to dispose the trash, and HR grumbles that he doesn't even do that at home. He receives a phone call from the office and instantly gets ready to leave. YJ is super worried and I do think she knows a lot more about SW than he thinks. He tells YJ something important cropped up at work. HR overhears that part and quickly informs WS. She then decides against reporting that piece of news to KC, figuring this would only put SW in danger. WS questions her decision though.
It is pretty obvious by now that JH is playing more than one side of the game. If this mission crashes and burns, HT will be the fall guy. It is D-Day and the spy team is setting up shop in a café. HR is parked nearby, keeping a close watch. SW manages to call SY's grandma and lets the girl talk to her. Awwww. He is halfway done to keeping his promise. SY knows that there is chance that things will not turn out well and begs SW to save her family at all cost. That is her only wish.
The team watches as SY heads out to meet KC. But an accident occurs, distracting everyone and drawing a crowd, which blocks SY from view. SY's phone rings and it's KC. He asks her about her family and suddenly, he is right in front of her. She knows she has been busted. SW knows something is up and after ordering his colleagues to stay alert, he rushes to find SY. SW reaches SY but KC is gone – SY is still standing there in a daze. SW glances down at SY's body and is horrified. He catches SY just as she collapses.
HR watches in horror from her car. KC calls her and barks that she has disappointed him greatly. She promised to report all her son's movements but failed to do so. Because of this, he growls that he will handle her precious son from now on. Yikes. Meanwhile, SY is coughing up blood and SW desperately tells her she'll be fine. SY reminds him of his promise to save her family. It dawns on HR that negotiations with KC are over and there is no stopping him now.
So we weren't shown what happened to SY – my guess she was either shot or stabbed by KC. Most likely the latter because a gunshot would attract attention. Maybe he used a silencer. Oh well. So SW suffers yet another human loss while on KC's case. And HR knows she is at KC's mercy now. KC probably figured SY may have turned and used this meeting to test HR.
Poor HR. She was caught between a rock and a hard place. You can't blame her for not reporting to KC about SW because there is a possibility that KC could harm SW. But at the same time, she has been seriously underestimating KC and finds out the hard way he is not to be trifled with.
As for SW, I feel for him since the trap was his idea and I'm assuming SY died or will end up in the ICU. He promised he would keep her safe and I'm not too sure whether he is able to keep his promise about keeping her family safe with KC all riled up as he is now. I actually liked the tentative truce between he and SY and how do not love a hero who keeps his word? But work wise, this would spell a major screw-up for SW. Defected North Korean spy/informant killed on his watch and baddie gets away.
Scene sequences/ captures...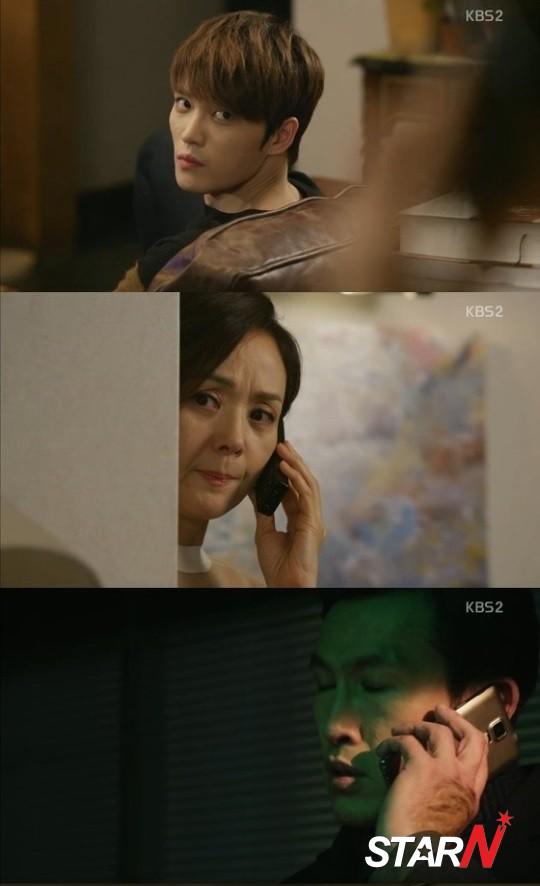 http://
star.fnnews.com/news/index.htm
l?no=353476
…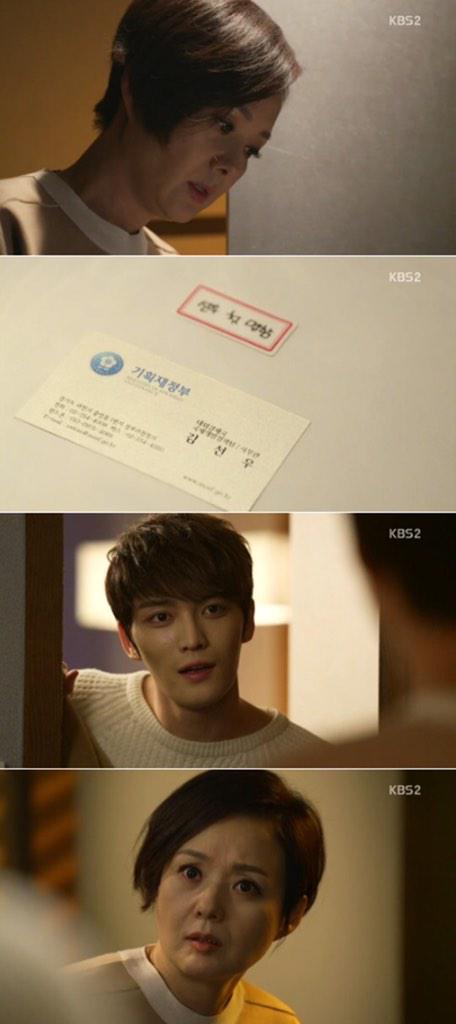 media.daum.net/entertain/enew
s/newsview?newsid=20150116214307741&RIGHT_ENTER=R2
…
tenasia.hankyung.com/?p=418884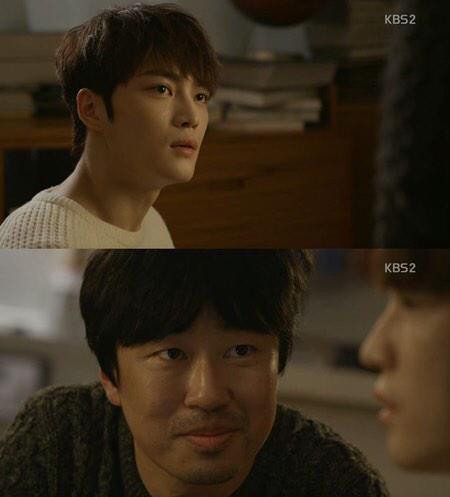 http://
media.daum.net/entertain/enew
s/ne
http://
topstarnews.net/detail.php?num
ber=97469&thread=0002r0001r0014r0070
…
#
스파이
#
김재중
, his mesmerizing stares make hearts flutter... Notable acting n a twist
http://www.
ajunews.com/view/201501162
30428411
…
via crystalmoon64

#스파이 #김재중 kisses Go Seonhui who is jealous of Ryu Hyeyeong. sweet!

http://

news.naver.com/main/read.nhn?

mode=LSD&mid=sec&oid=421&aid=0001220555&sid1=001&spi_ref=m_news_twitter

…
via crystalmoon64
http://
tenasia.hankyung.com/?p=418929

#
스파이
#
김재중
convinces Chae Subin to contact Yu Oseong
http://
news1.kr/articles/?2050
813
…
via crystalmoon64
tenasia.hankyung.com/?p=418925

http://
osen.mt.co.kr/article/G11100
55525
…
#
스파이
#
김재중
, reveals firm back and ab muscles targeting right at ladies's hearts
http://
news.naver.com/main/read.nhn?
mode=LSD&mid=shm&sid1=106&oid=057&aid=0000560984
…
via crystalmoon64
http://
tenasia.hankyung.com/?p=418941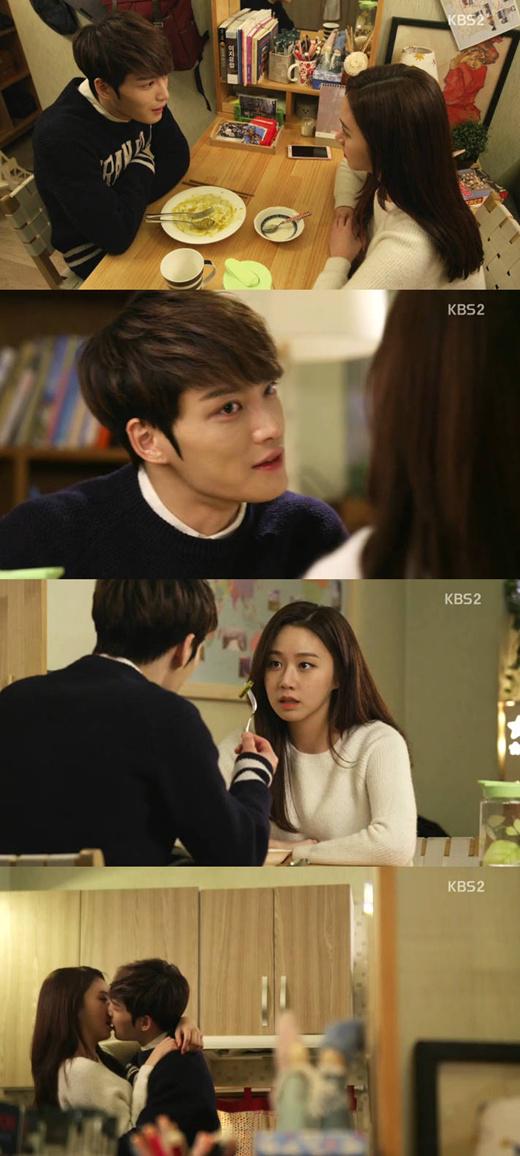 http://www.
mydaily.co.kr/new_yk/html/re
ad.php?newsid=201501162259681119&ext=na
…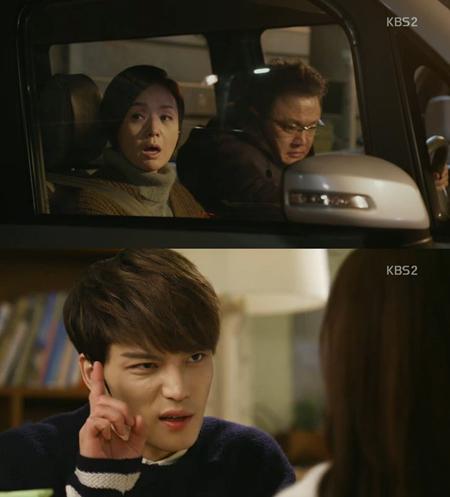 http://
star.mt.co.kr/view/stview.ph
p?no=2015011622535017156&type=1&outlink=1
…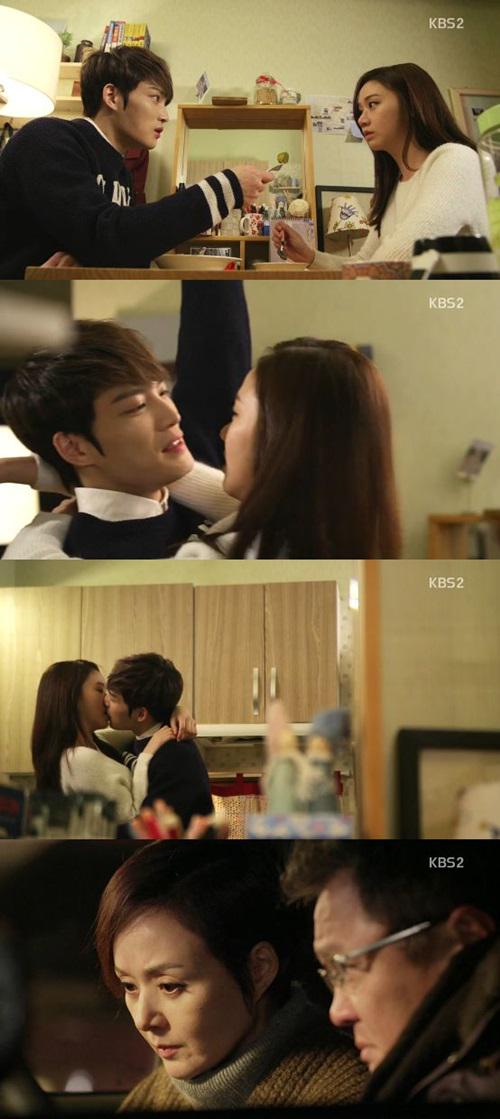 http://
star.mbn.co.kr/view.php?no=53
643&year=2015
…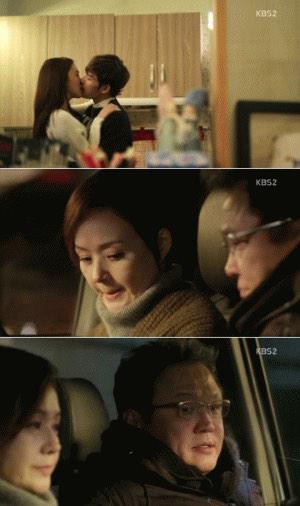 http://
mtvdaily.asiae.co.kr/article.php?ai
d=1421416708836542002
…
Bae Jongok n Jeong Wonjong uneasy about sounds of JJ n Go Seonghui's kissing sound
(trans by crystalmoon64)
http://
tenasia.hankyung.com/?p=418962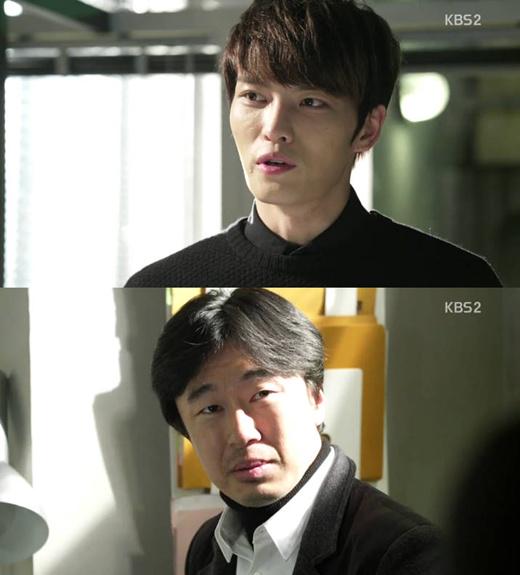 http://www.
mydaily.co.kr/new_yk/html/re
ad.php?newsid=201501162236221115&ext=na
…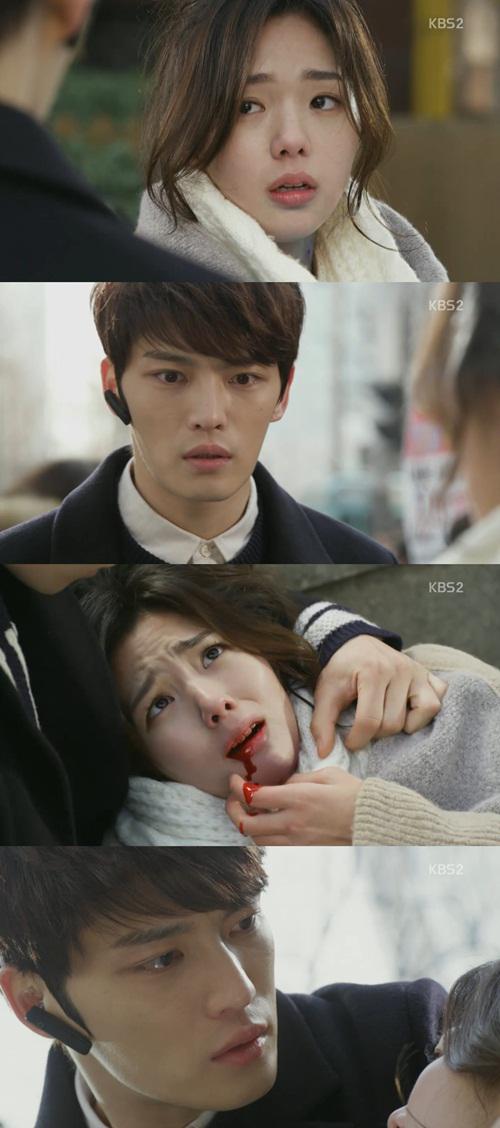 newsen.com/news_view.php?
uid=201501162301097410
…

#스파이 #김재중 at loss after witnessing Chae Subin slaughtered by Yu Oseong

http://

news.naver.com/main/read.nhn?

mode=LSD&mid=sec&oid=421&aid=0001220577&sid1=001&lfrom=twitter

…
via crystalmoon64

#
스파이
#
김재중
, Perfect balance of Thrilling Spy Drama vs Warm Family Drama
http://
news.naver.com/main/read.nhn?
mode=LSD&mid=sec&oid=109&aid=0002975564&sid1=001&lfrom=twitter
…
via crystalmoon64
Screen captures
@

126days
@

Eude0604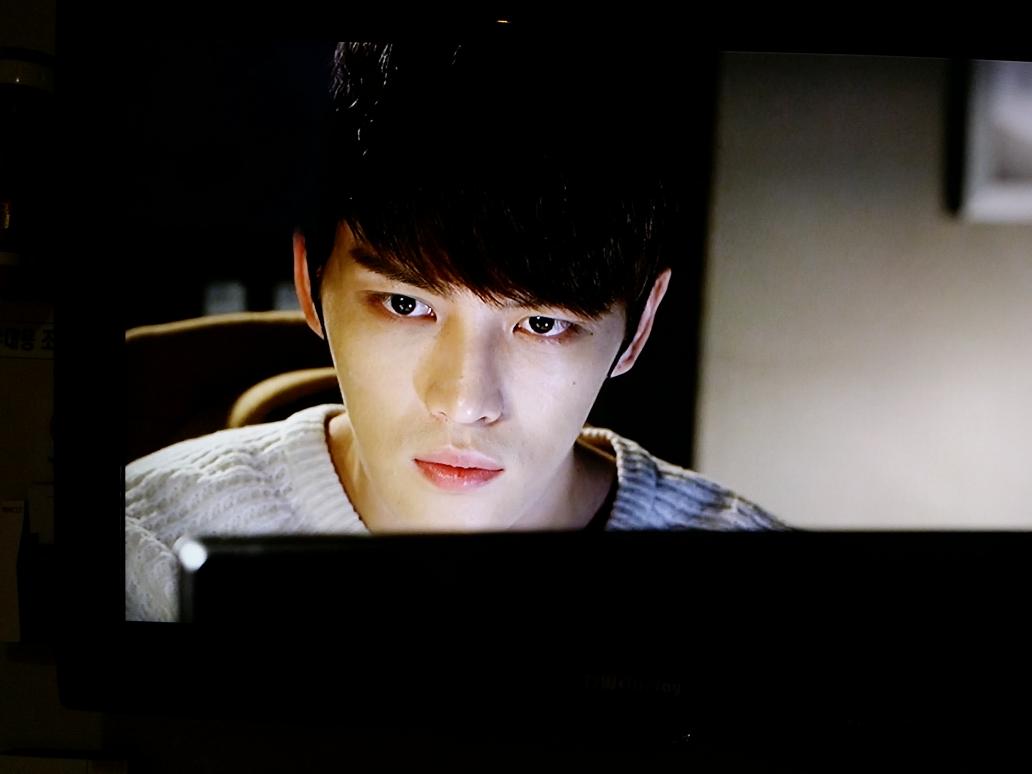 @

Rinmaze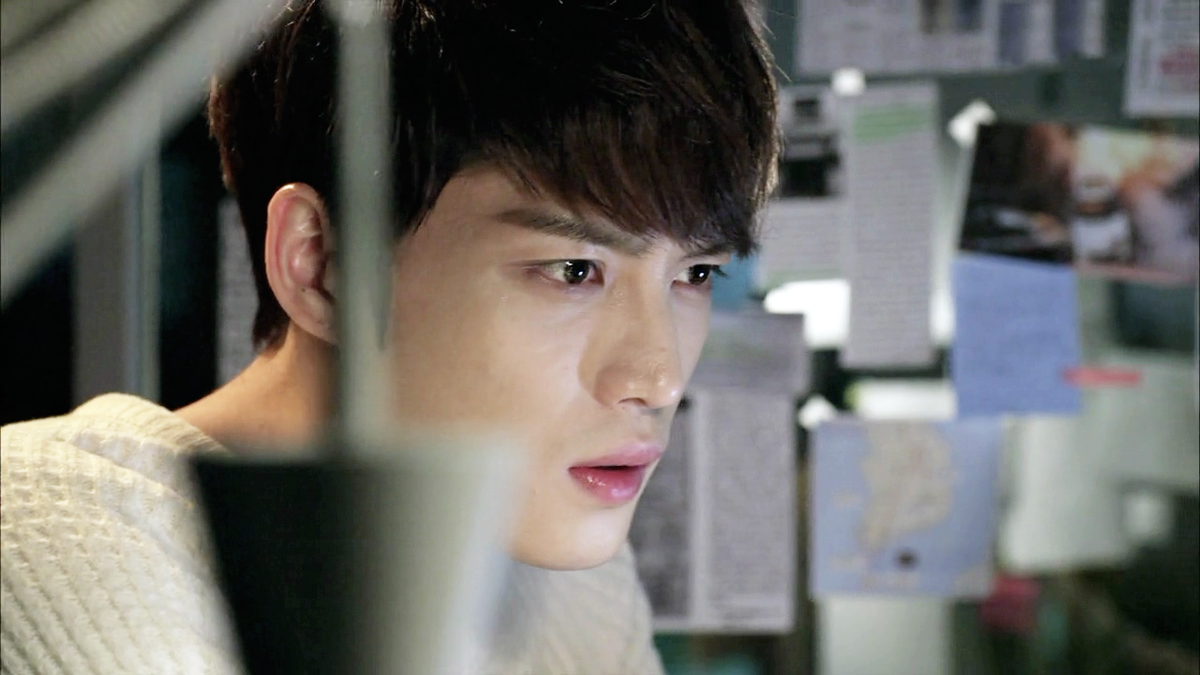 ‏@MegWu0312
@

126days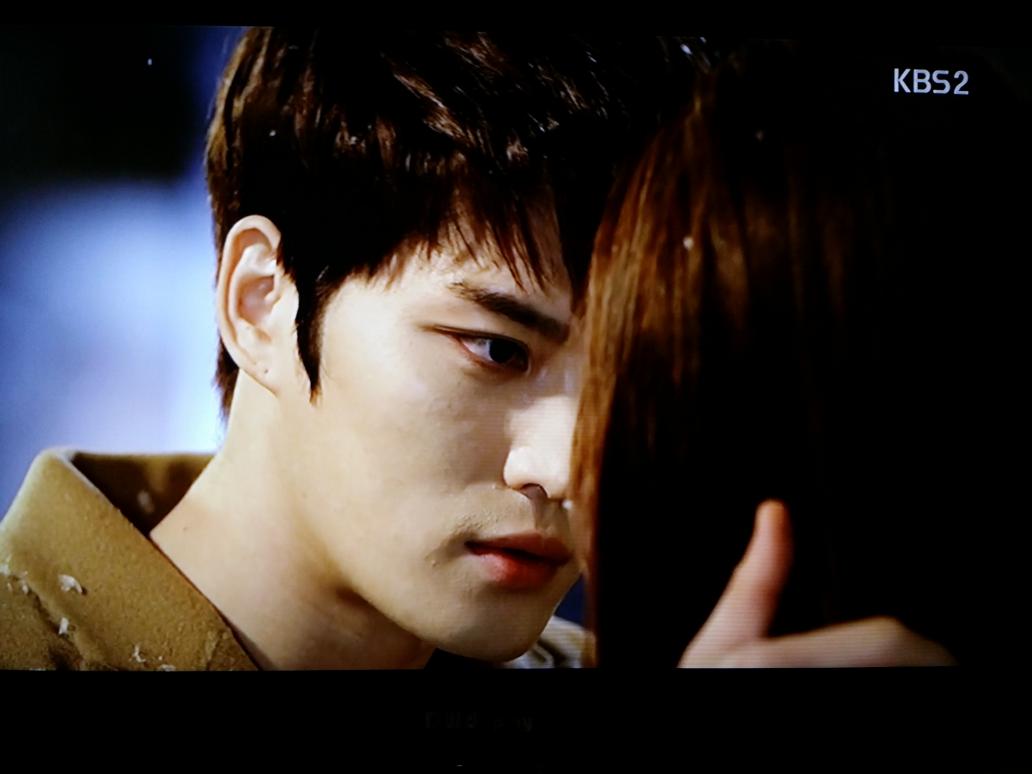 @

Rinmaze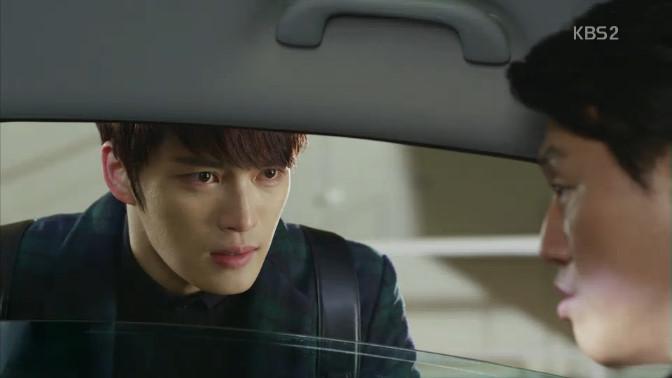 via Junjun508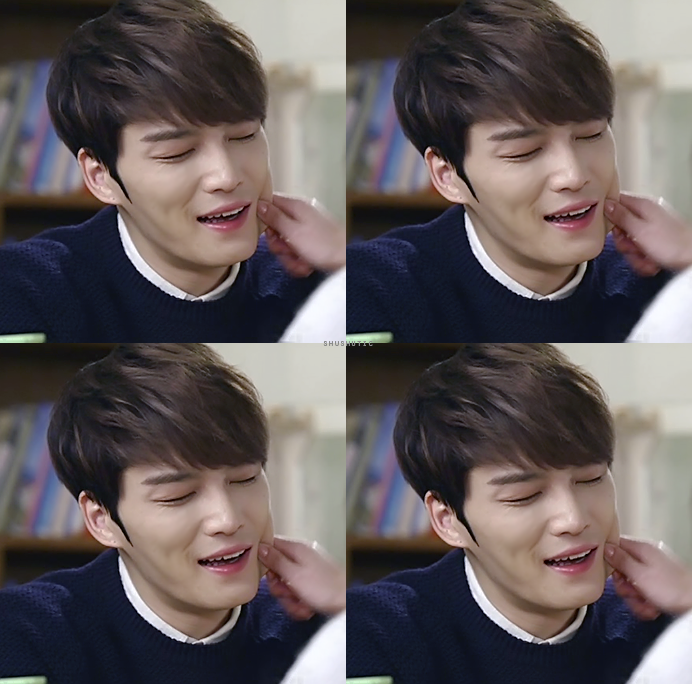 @
ShuShutic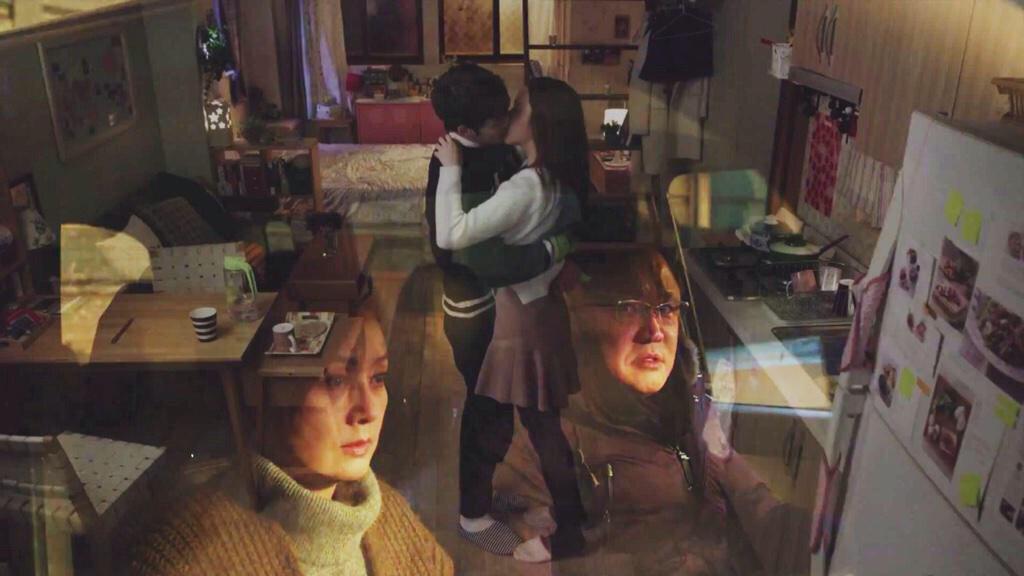 @

argellatnarat
Mom complains, "he doesn't do this at home" ahahahaha LMAO
via 126days