What's New With J & J?
Will Update Continuously...
[EN Sub] 09/19/19 Kimjaejoong "Taste of Love"
JELL TUBE
[EN Sub] 9/13/19 "Music Station_Talk"

tv.naver.com/v/9940235
[En Sub] 9/11/19 Kim Jaejoong AbemaTV Himura ga Yuku

tv.naver.com/v/9945366
***
[기사]

#준수

도쿄 팬미팅 대성황! "받은 사랑과 성원은 무대에서 보답하겠습니다." 「取材レポ」

#ジュンス

 東京ファンミーティング大盛況! 「いただいた愛と声援はステージでお返しします」

korepo.com/archives/655217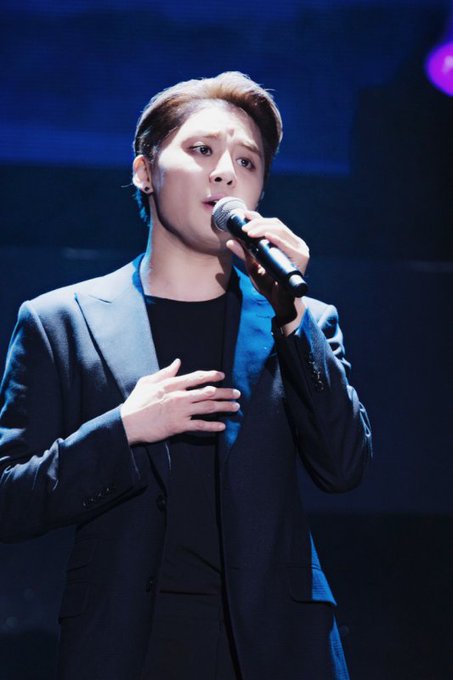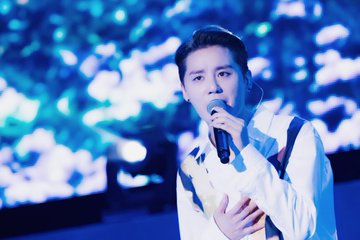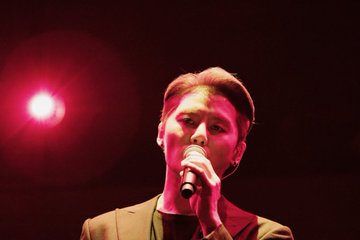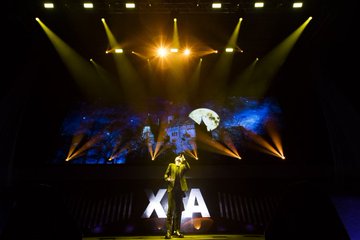 ***
「MUSIC FAIR」HP BACK NUMBER 2019年9月21日 M1「未来予想図II」 original:DREAMS COME TRUE(1989) play:ジェジュン
190921 フジテレビ『MUSICFAIR』ジェジュンCUT Baidu link: 链接:

pan.baidu.com/s/16fJDZUIA4P-

提取码:ili2 BiliBili link:

bilibili.com/video/av685170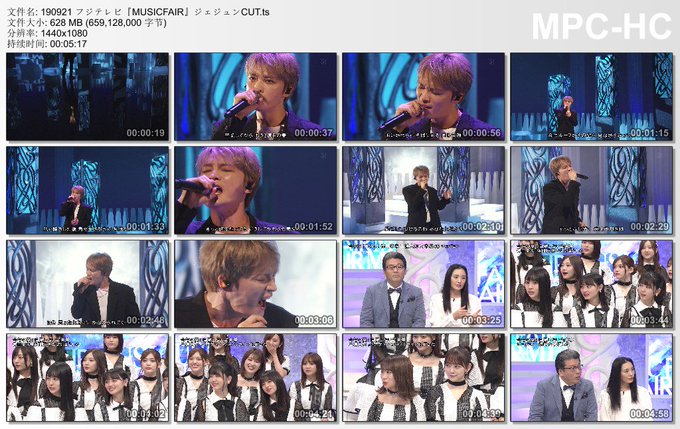 [EN Sub] 9/21/19 Kim Jaejoong MusicFair Talk

youtu.be/rKIYJLCnMaY
***
190921 NACK5 「JJANG! KOREA」 ジェジュン
via lovelyyuchun
***
Jaejoong's Breathtaking beautiful expression "There were times when I wanted to quit doing entertainment activities" Is Japan the reason why he's able to do his best again?

music-book.jp/music/news/new
tagged
***
[일정] 2019.09.22 (일) 15:00 - 2019 XIA FANMEETING ~HOME PARTY~ - 마쿠하리 멧세 국제 전시장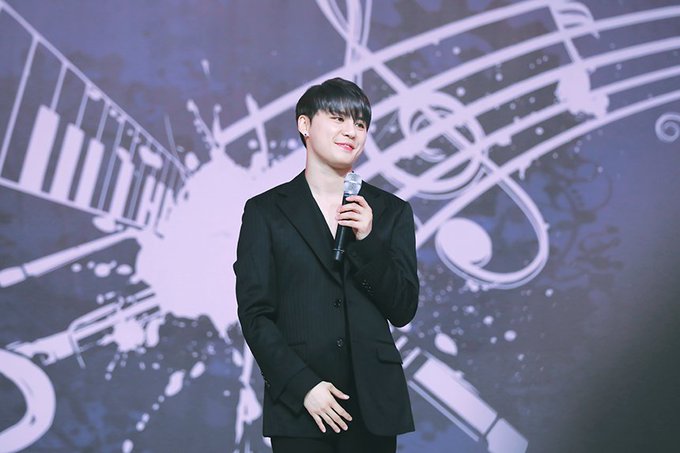 [사진] teyu_ IG
instagram.com/p/B2tnUi4p-D9/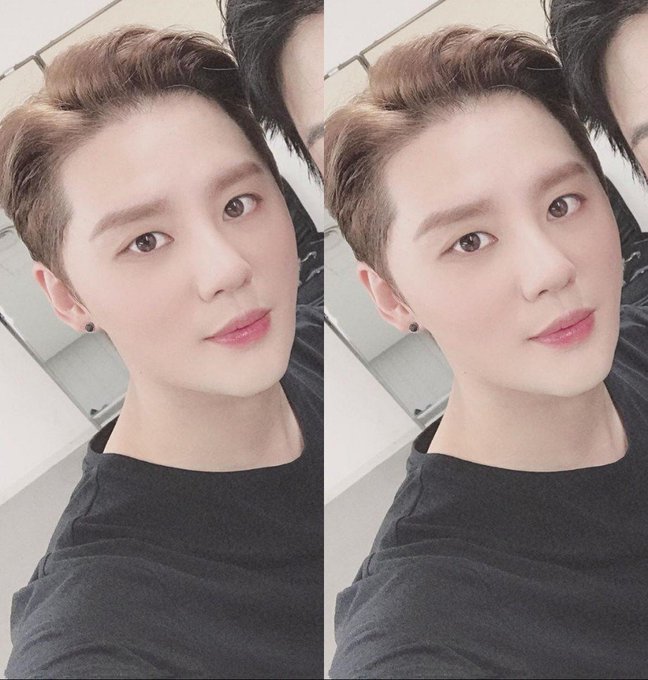 [사진] IG
instagram.com/p/B2tsMVbBqwE/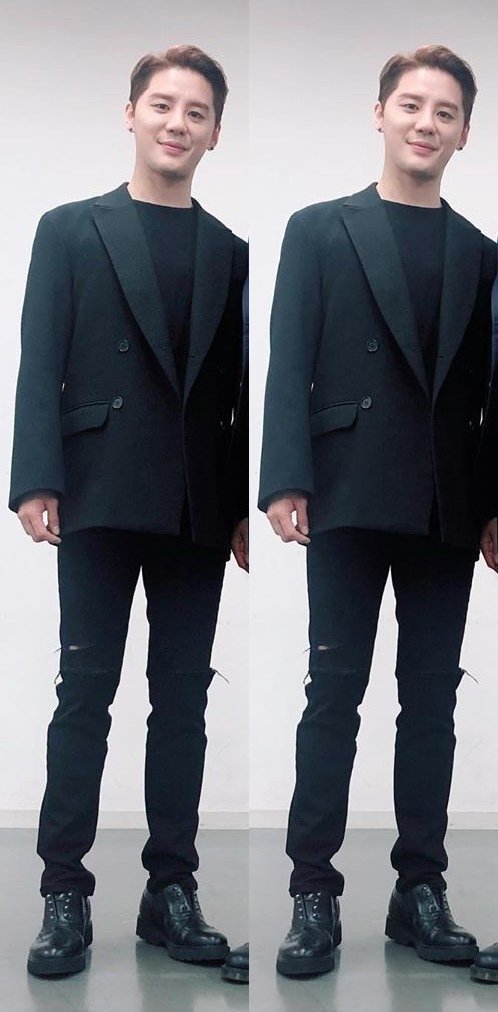 ***
[OTHER IG] Jaejoong was spotted filming something!

instagram.com/p/B2oYCt7perH/
Apparently he's filming for SBS new show '밥은 먹고 다니냐' with Kim SooMi, Choi YangRak, Seo HyoRim and Jo JaeYoon!

m.programs.sbs.co.kr/plus/doyoueat/

Broadcast: Sep 30 at 22:00!! (Not sure if this is the episode that Jaejoong will appear)
SBS Plus is a 24-hour drama & entertainment television channel, Non Terrestrial TV but via Skylife and Cable TV. Site:

sbsplus.sbs.co.kr

Links to stream: •

aqstream.com/sbsp/SBS-Plus

•

gameabc.in/OnlineTV/?tab=
via JaeFans*Global
***
Jaejoong said that he injured himself on his head by accident. He went to an emergency room to get treated & got stitches. It didn't hurt much but it itchy sometimes. Used a cushion he received from a fan to rest, He's Ok now.
He's sorry for the drama but he's looking forward to better opportunities. He has received many offers from TV broadcasters in Korea, fans asked him but he didn't want to give a hint cuz he always gives too much info
Jaejoong doesn't know whether to appear or not on Taste of Love Season 3. But Korean activities are coming~ He arrived to his destination so he said goodbye to fans
via JaeFans_Global
***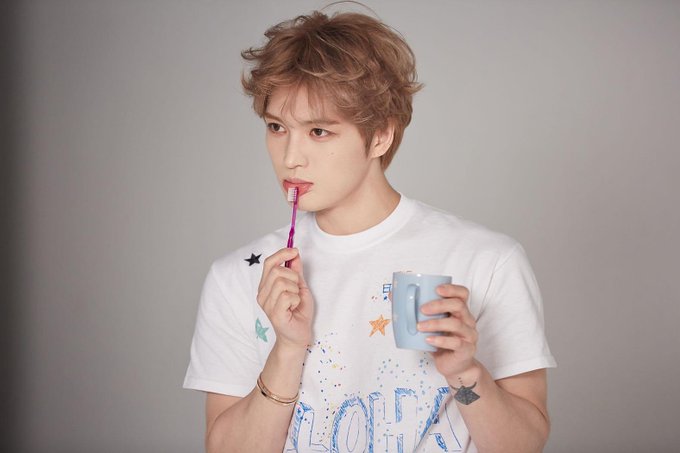 vlive.tv/video/150932
IG post:

instagram.com/p/B2oRoSwFTcZ/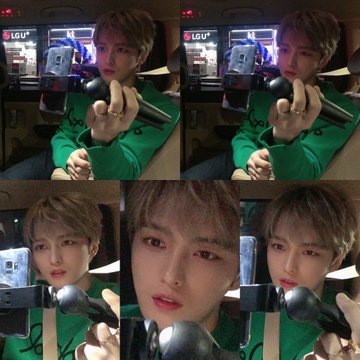 Full translation of Jaejoong's [VLive]: "
#Jaejoong
is in Korea now! It's been a long time everyone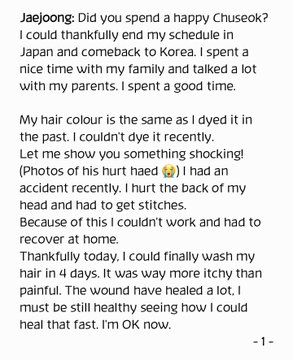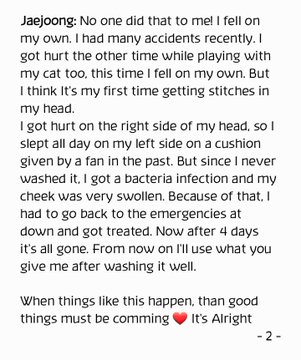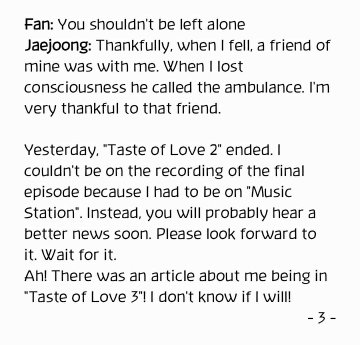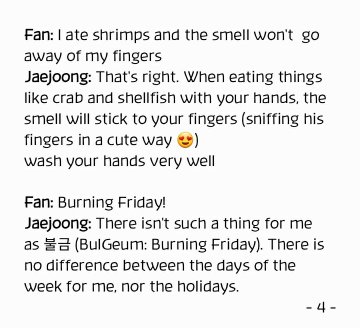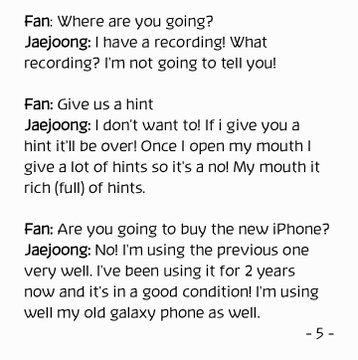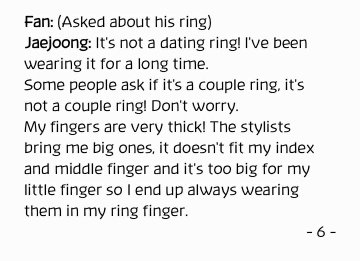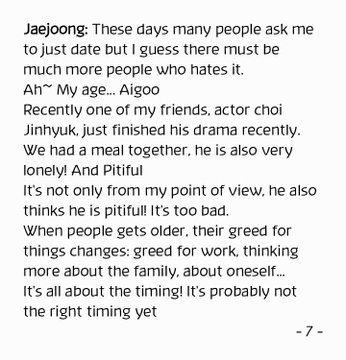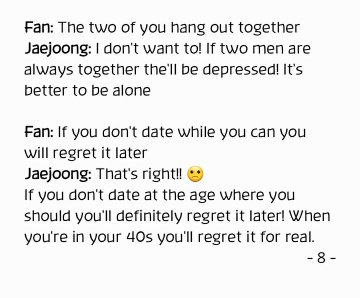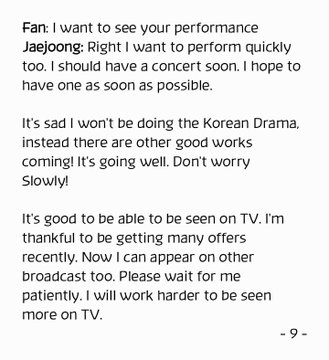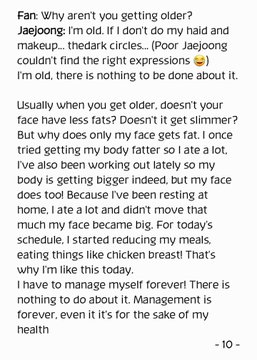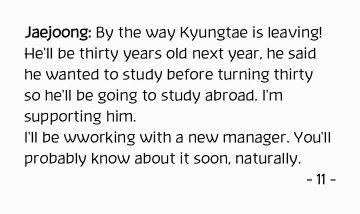 ***
Backstage at the LCK Summer Final! Xia Junsu visits Griffin's waiting room?! FinRecord EP.30!
Team Griffin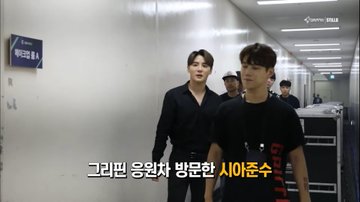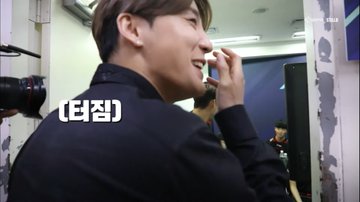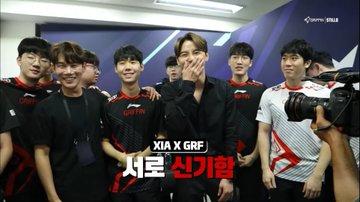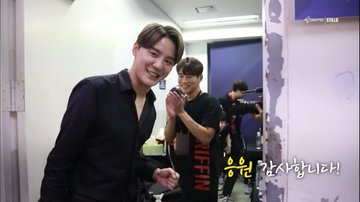 via Xia info
***
[Cjes IG] JJ gives advice on how to eat food you don't like Taste of Love where Sympathy Fairy

#김재중

played an active role closes temporarily Please come back slowly fast

instagram.com/p/B2nqp35AJGK/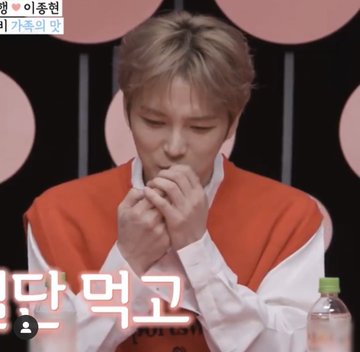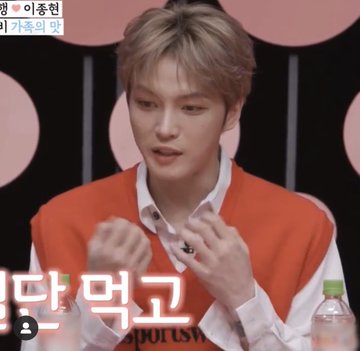 via crystalmoon0213
***
English translation at the request of overseas fans.
#サンデー毎日
#ジェジュン
Interview Article.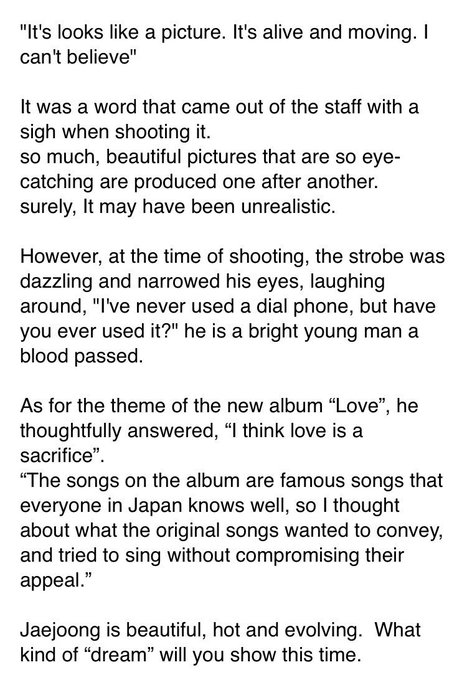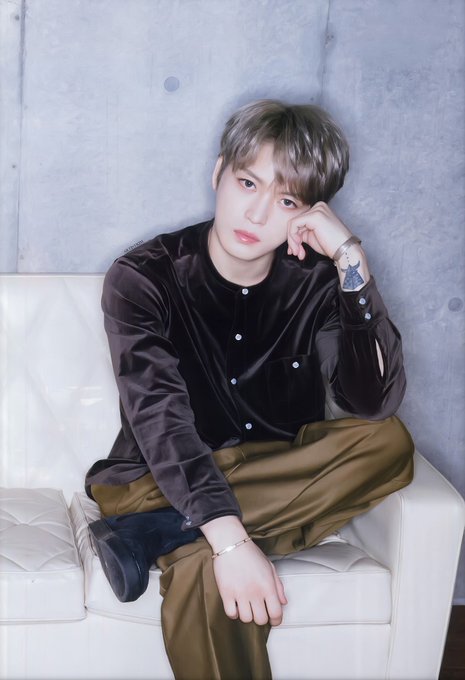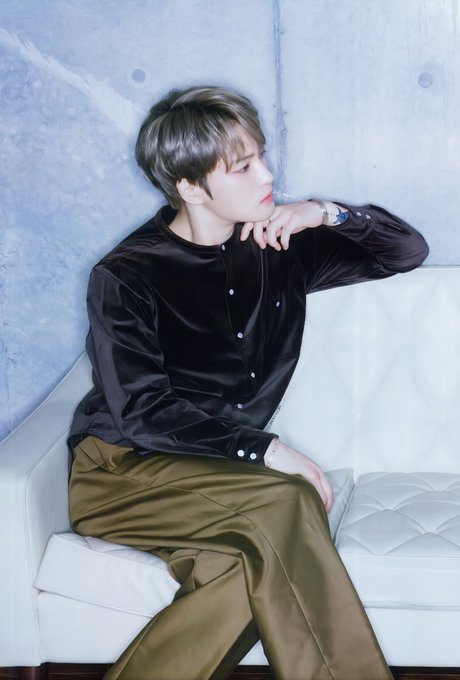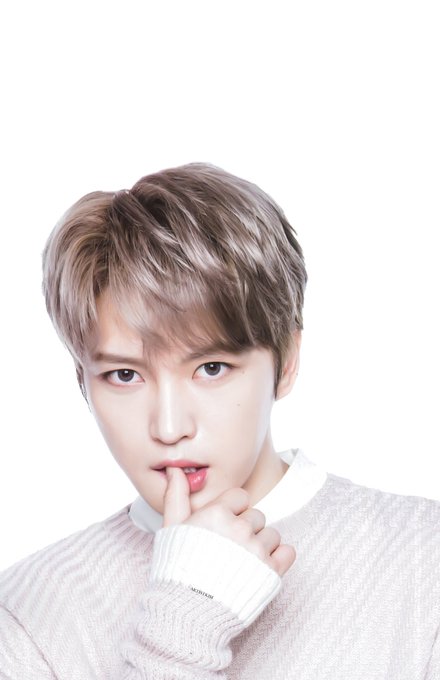 pics via artist kim
***
20190915 ‪jj_1986_jj IG Story
via mia
[EN Sub] 09/15/19 Kim Jaejoong CDTV _Interview
***
What about Korea-Japan relationship?

#김재중

reaches peak of his career for the second time in Japan

n.news.naver.com/entertain/arti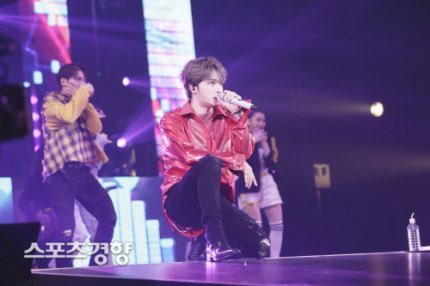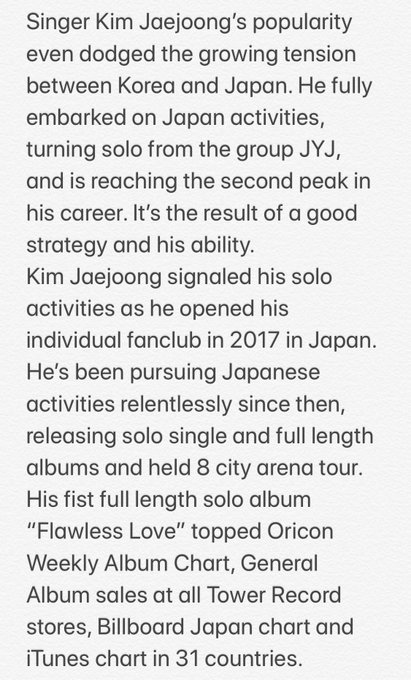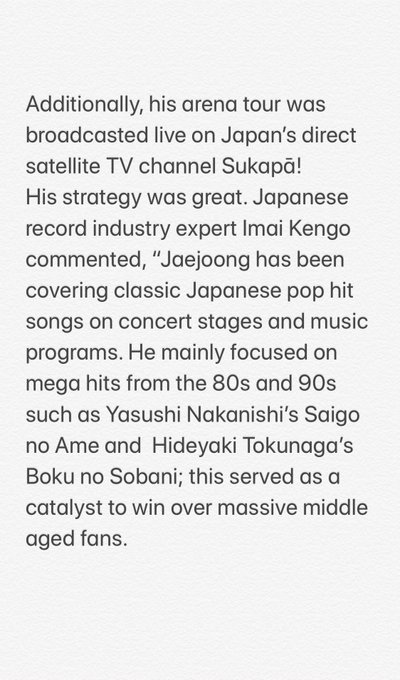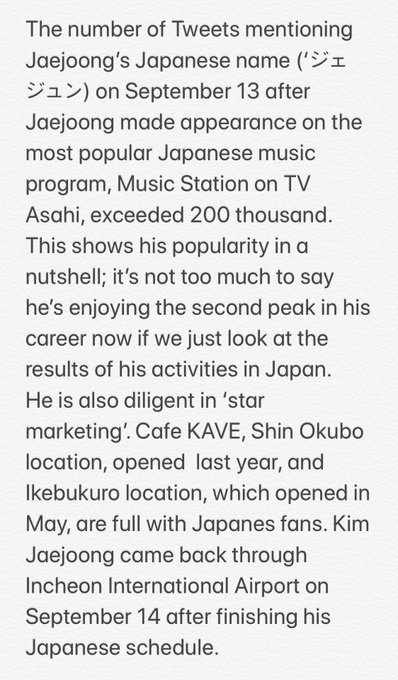 via crystalmoon0213
***
Jaejoong's Honey Holic Special Fan meeting 2019 tickets application has started! Winners: 1,900 Deadline: Oct 15 Fan meeting: Nov 20 at LINE CUBE SHIBUYA (Shibuya Public Hall) Jaejoong's message here:

sp.isky.am/acp/mjj/?url=h
via JaeFans*Global
***
Jaejoong rumored to feature in PURPLEBECK's comeback MV

allkpop.com/article/2019/0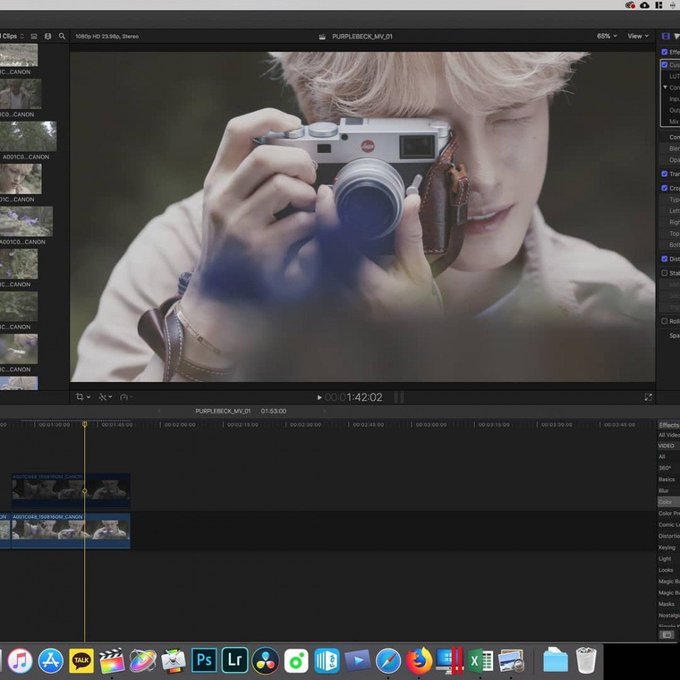 It seems like Jaejoong might be in girl group PURPLEBECK's comeback MV.
An Instagram post by Ryu Geo Nam hints that the popular Hallyu star may be featuring in the girl group's new MV. Ryu Geo Nam is a former manager of INFINITE and has been reported to be working closely with Jaejoong and Majesty Entertainment, PURPLEBECK's label.
The post shows Jaejoong showing off his visuals as he takes a picture with a camera.

What do you think?
https://www.instagram.com/ryugeonam/?utm_source=ig_embed
via allkpop
***
[OTHER IG] Jaejoong is already with his family!
instagram.com/0409k?igshid=3

One of his sisters shared a short video of him cooking for them! Lovely!♡
via JaeFans_Global
via mia
[ jj_1986_jj IG ] I'm going to see my parents

instagram.com/p/B2YiLy9lRow/
***
20190914 ジェジュン Kim Jaejoong - J-Jun Love Covers Promotion
via only jae
***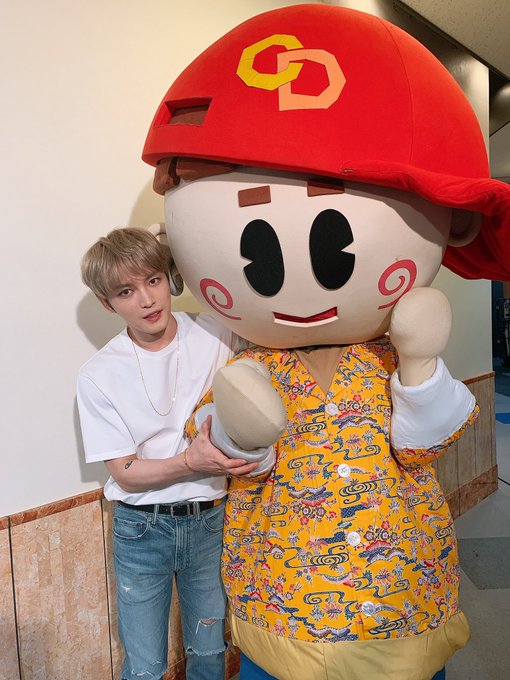 ***
***
20190914 ジェジュン Kim Jaejoong at Gimpo coming back from Japan
via onlyjae
***
Jaejoong's "Miraiyosozu II" cover, highly acclaimed by DREAMS COME TRUE!

nikkansports.com/m/entertainmen
via JaeFans_Global
***
Trans: Actually in the middle of MStation, I changed outfit with Jaejoong lol Did everyone notice it? He looks 100 million times better than me and cooler too
via JaeFans_Global
実はMステ途中で、ジェジュンさんと衣装交換してましたwwwみんな気づいたかな?ってか僕の1億倍似合っててカッコいい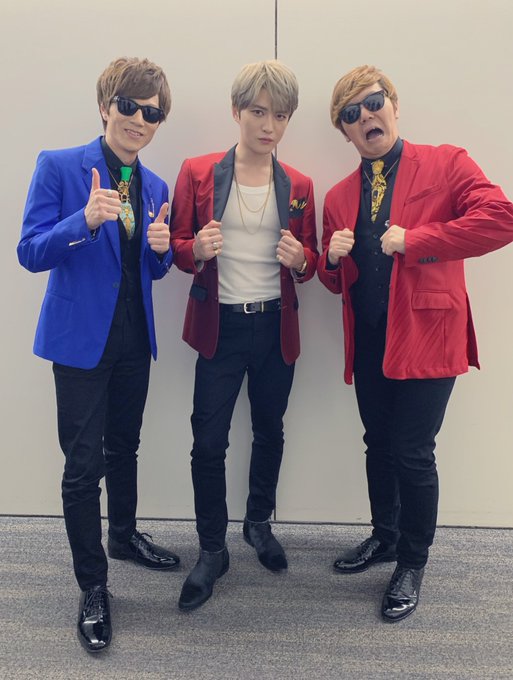 ***
Is there any difference in the way you sing when you sing your song or when you cover songs?

mdpr.jp/photo/detail/7

Jaejoong: I think my voice doesn't change that much, and I think it's better to maximize the appeal of the song with my own voice.
[SUMMARY] Jaejoong: This year, I'll release a cover album, and there are activities in Korea too, It might be a little fluttering (laughs). I'm planning to take many flights. I really don't want to do that
via JaeFans_Global
***
[ jj_1986_jj IG ]

#musicstation

instagram.com/p/B2Wsn5mlf5l/
***
[

#샤스타그램

]

#xiaxiaxia1215

냐옹이 거대하다~ 다들 보고싶어요

instagram.com/p/B2ikg5gJYmS/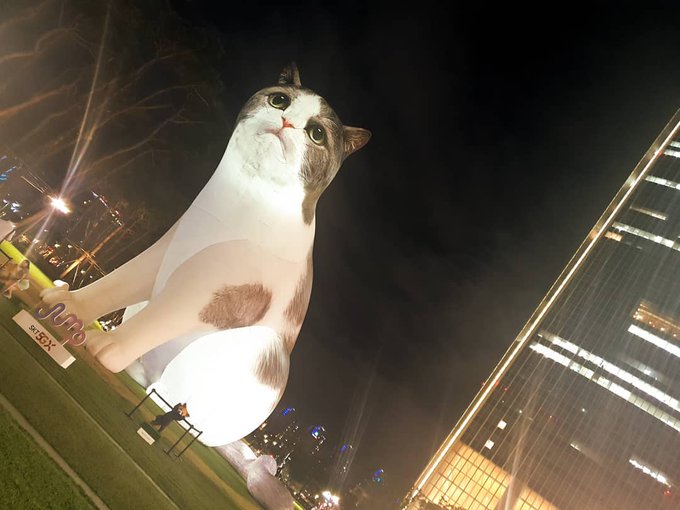 [
#샤스타그램
]
#xiaxiaxia1215
인스타그램 프로필 사진 변경
instagram.com/xiaxiaxia1215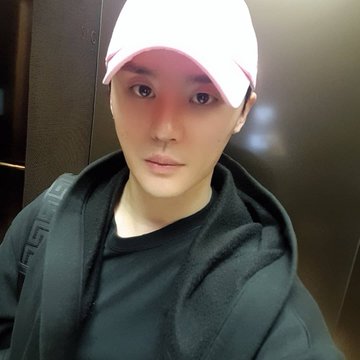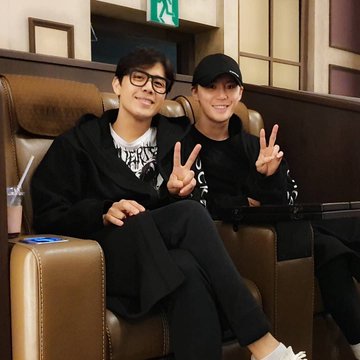 [사진] purplist.js IG 차에 별을 가득 싣고 다니는 로맨티스트

#XIA

#준수

instagram.com/p/B2WjIwQhcLg/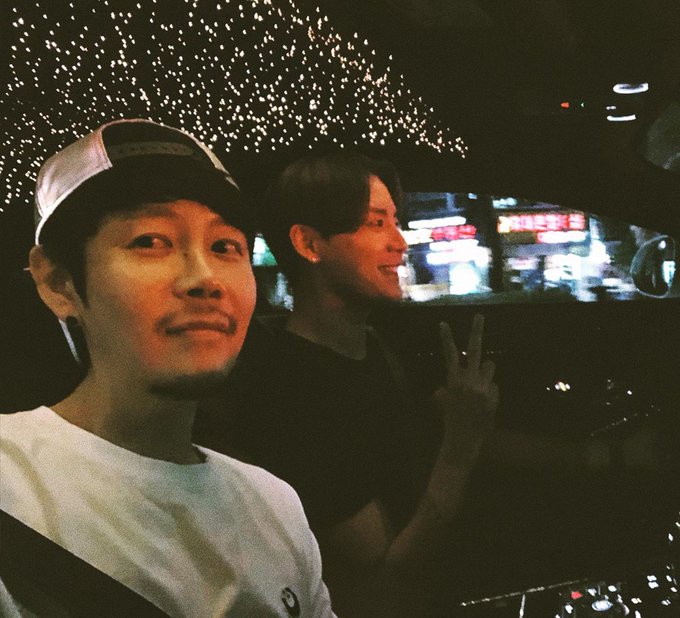 ***
김준수 (XIA)ㅣ⭐️한류문화대상⭐️ 수상자의 서울로7017 산책🎶 (Feat.수상소감)
[PHOTO] 초가을엔 김준수와 함께 서울로 나들이♬ (Feat.한류문화대상) (출처 : 씨제스 | 네이버 포스트)

naver.me/555rHByU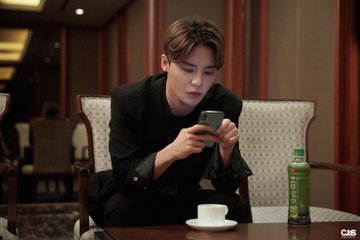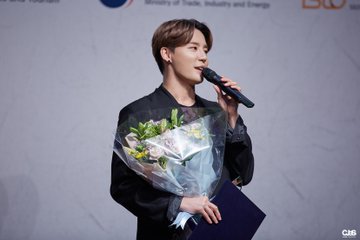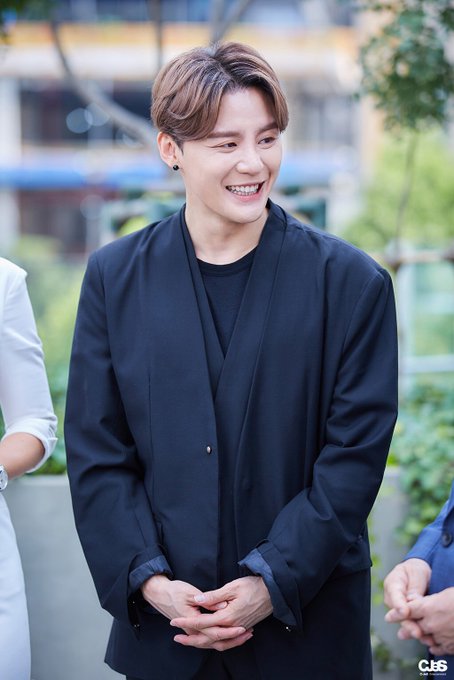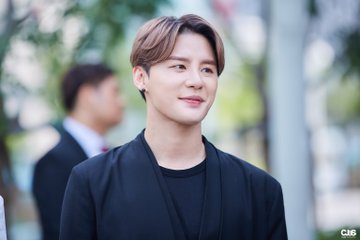 ***
[andgirl_jp IG] Jaejoong who is very active appears for the first time. Jaejoong is full of charm! So handsome!

instagram.com/p/B2T0nHTpfZx/

They're also promoting Jaejoong's upcoming cover album!
via JaeFans-Global
***
Jaejoong will appear on TBS CDTV on September 14 at 0:58~!!! They asked him about his "Summer Memories"!
https://twitter.com/Jaefans_Global/status/1171984553193246721?s=20
Trans: Jaejoong: This summer.. To be honest, I had a lot of work, but there was a fun episode, I often have some play fights with my cats at night and I always get defeated. I have 2 cats, (pic of Nene & Coco)
Jaejoong: I fell when I was fighting with my cats. So I was really injured yesterday... From now on, I would like to train and live well so that I will not lose against them.
via JaeFans-Global
***
[TRIPLE_J] EP12 Wanna keep watching Jaejoong's Reaction Compilation❤️ [ToL/1stRowToBedroom/CloseUp]
[TRIPLE_J] EP.12 Wanna keep on watching Jaejoong's variety video reactionZIP
Youtube:
youtu.be/hyL2bPE3gYw

IG:

instagram.com/p/B2THcyXAEz7/
FB:

m.facebook.com/story.php?stor
***
[ jj_1986_jj IG story ]

instagram.com/jj_1986_jj?igs
[ jj_1986_jj IG ] Everyone, did you eat already?

instagram.com/p/B2Q0P7PFOOd/
via mia
***
Jaejoong will appear on the Magazine andGIRL 2019 October issue release date on September 12!!!

andgirl.jp/magazine

Part 10: andBOY "I want calm love now, not intense love screaming [I love you]"
Cute adult, Superstar J-JUN
via JaeFans_Global
***
Jaejoong has been nominated as one of the nominees for the most handsome Asian faces of 2019! Vote for the original & only Visual Shock! Like the pic on IG & reply that you vote for him.

instagram.com/p/B2JFjj2lKc7/
You will also need to follow their IG account so your vote will be counted! Please, remember to FOLLOW, LIKE AND COMMENT! Let's show everyone THE JAEJOONG'S AND JAEFANS' POWER
via JaeFans_Global
***
   こちらのゲストは  どなたでしょう??
Trans: Who is this guest?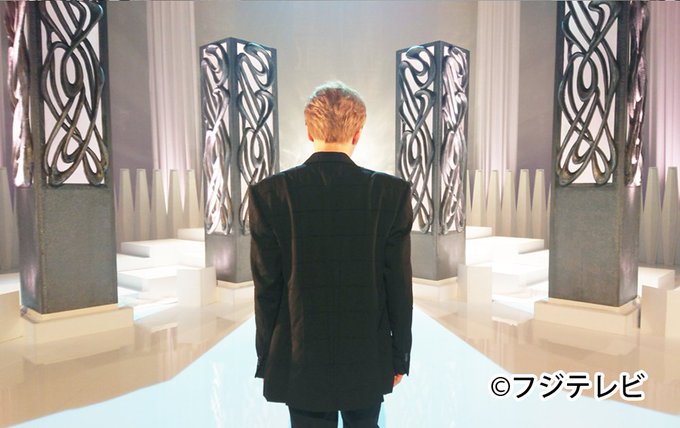 ***
[OTHER IG] Jaejoong's message on the opening day of KAVECAFE in Osaka!

instagram.com/p/B2Ih3YSnFKz/
via onlyjae
via JaeFans_Global
***
[ jj_1986_jj IG ]

instagram.com/p/B2HyAOblO8u/
[ jj_1986_jj IG story ]
instagram.com/jj_1986_jj?igs
***
[EN Sub] 09/08/19 Kim Jaejoong TUNE_LoveCovers Special Ep. 1
via
via JaeFans_Global
***
[09.04.19] Jaejoong's upcoming album 'Love Covers' is #1 in Yamano Music online shop's album reservation ranking (daily)!!

yamano-music.co.jp/docs/ranking_r
via JaeFans_Global
Previous Weeks' news:
JYJ CAFFEINE: J * J News Weeks of 8/26- 9/8/2019 https://jyjcaffeine.blogspot.com/2019/08/j-j-news-weeks-of-826-982019.html?spref=tw