Updated 7/18/14
Members say JYJ is like a shelter
Published : 2014-07-18 13:58
Updated : 2014-07-18 13:59
JYJ members talked about their upcoming second album, "Just Us," in the interview held during a pictorial shoot for the fashion magazine Marie Claire.
In spite of their three years of working on individual projects, JYJ members Yoochun, Junsu and Jaejoong showed great teamwork during the shoot, according to local reports.
"Even though we are not together, we can still feel each other's presence and rely on one another. JYJ is like a shelter to us," the members were quoted as saying.
"We may express different colors of music during separate projects, but when all three of us are together, we are able to find something just for JYJ," they added.
The members also revealed information about their upcoming album. "Instead of following the trends, we worked on music that goes well with the members' voices," JYJ said.
The members' interview and pictorial are to be released in the August edition of Marie Claire or on the magazine's website. (www.marieclairekorea.com)
By Kim Min-jin, Intern reporter (minjin103@heraldcorp.com)
http://www.koreaherald.com/view.php?ud=20140718000578
[Photo Credit: Marie Claire]
Updated: 7/17/14
Marie Claire Interview AND New Title Song in New Album!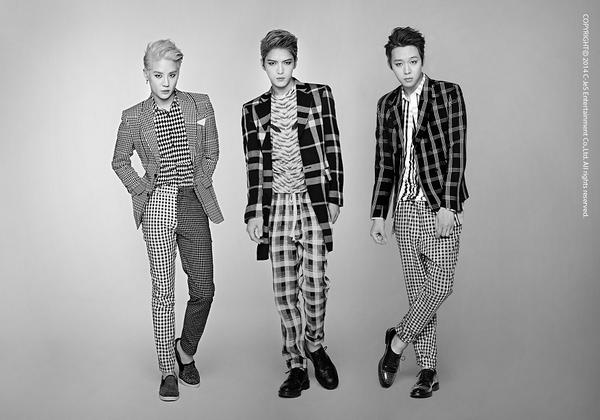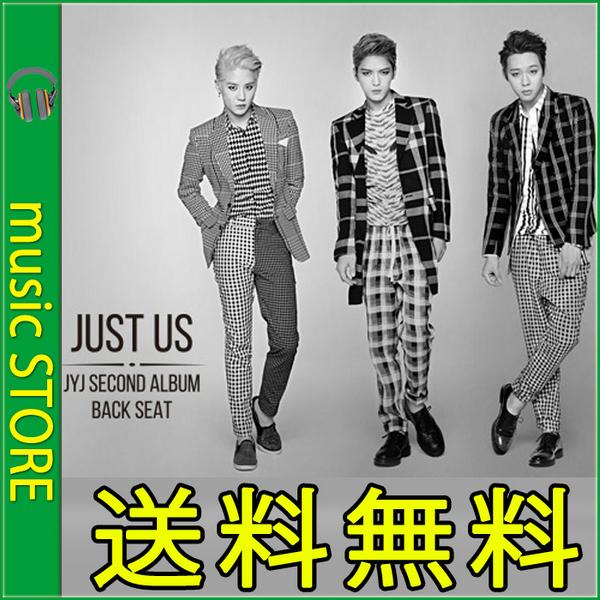 Available now for Preorder!
http://www.
cjesstore.com/product/detail
.asp?code=0100&sn=55
…
[PREORDER] JYJ 2ND ALBUM 'JUST US'
Synnara

http://www.

synnara.co.kr/sp/sp120Main?c

ategoryId=CT21001101&productId=P000274884

…
YES24

http://www.

yes24.com/24/goods/13878

721?scode=029

…
Aladin

http://

music.aladin.co.kr/shop/wproduct.

aspx?ISBN=4775056638

… (via @XIAinfo)
Tracklist:
1. JUST US
2. BACK SEAT
3. LETTING GO
4. 7살 (7 YEAR OLD)
5. DAD,YOU THERE?
6. So So
7. 새벽 두시 반 (2:30AM)
8. LET ME SEE
9. 서른.. (THIRTY)
10. BABOBOY
11. DEAR J
12. CREATION
13. VALENTINE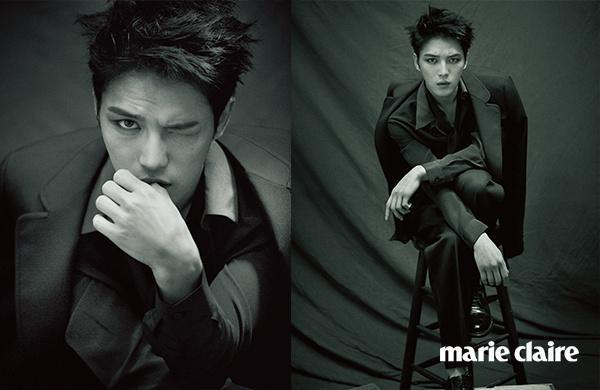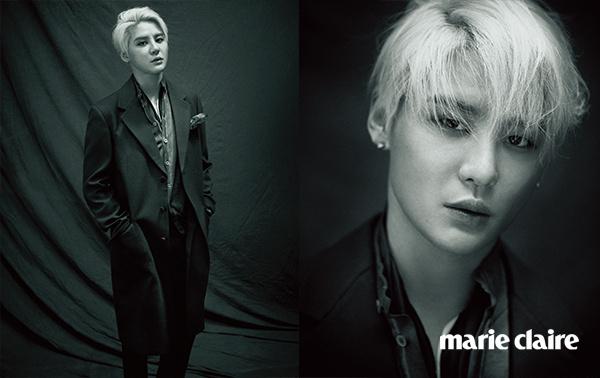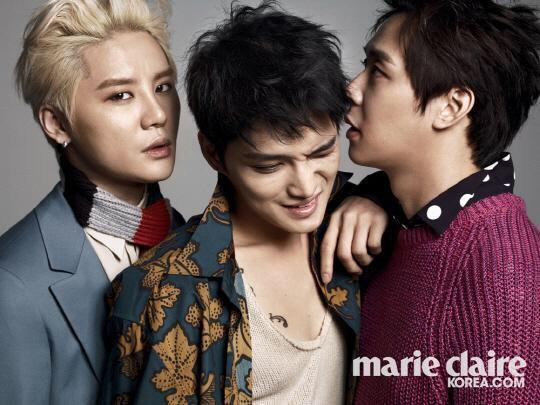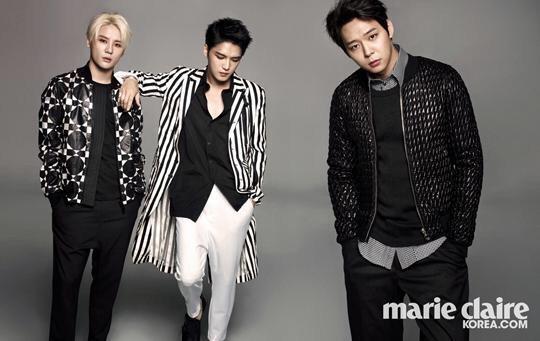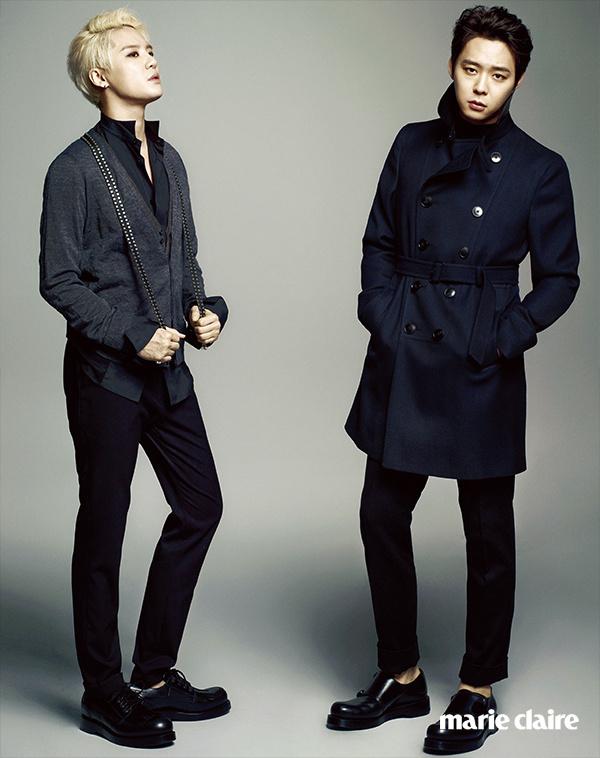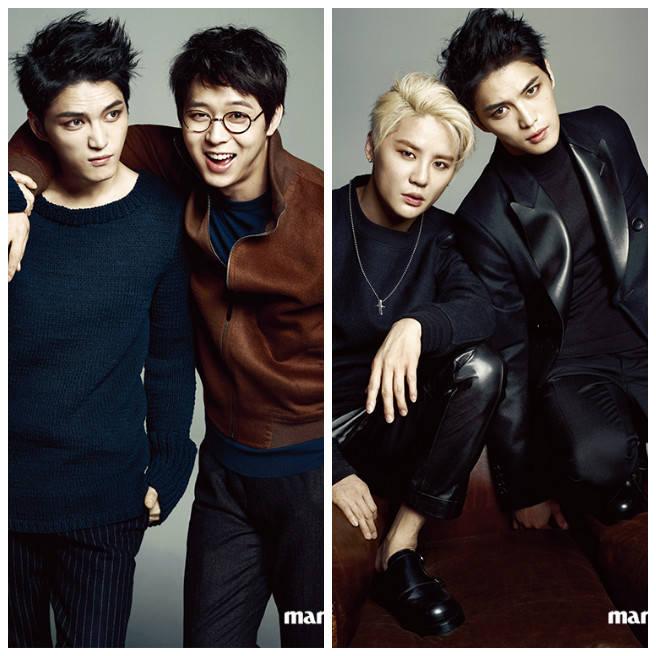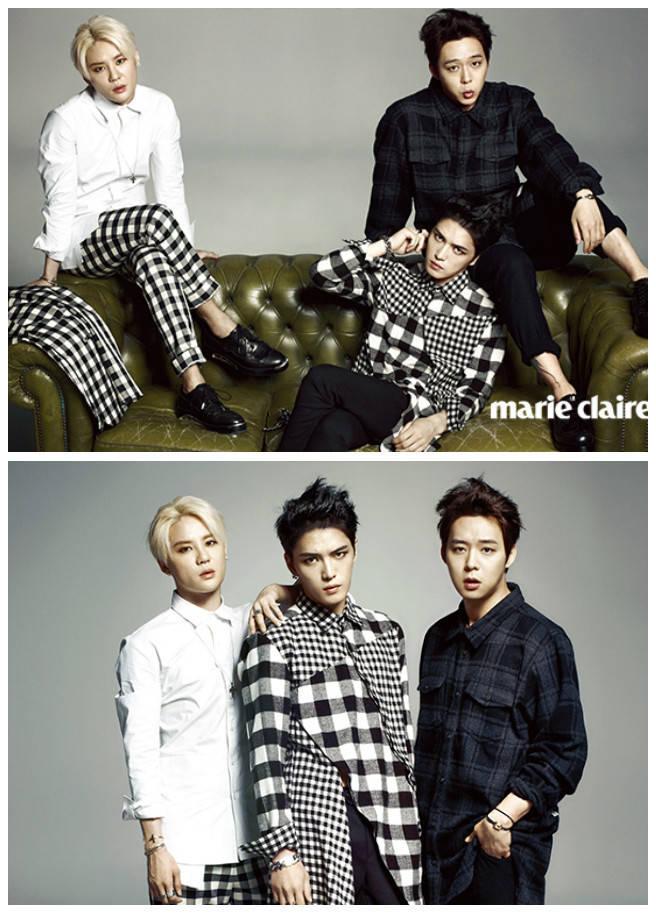 Marie Claire Photoshoot BTS vid will be released on July 21st
JYJs new MV teaser will be released on July 22nd
New Title song is "Back Seat"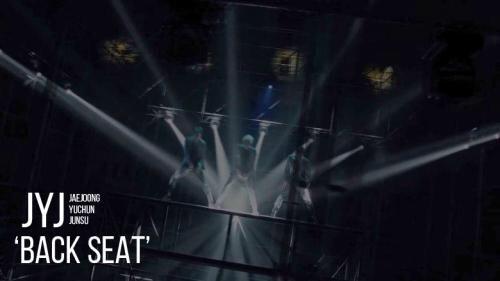 [NEWS] JYJ 2nd album title song 'BACK SEAT', teaser MV to be released on July 22nd
http://
m.media.daum.net/m/entertain/ne
wsview/20140718101008306
…
(ohmyjunsu)
#
JYJ
has expressed their common belief in music and despite doing solo activities for 3 years, their friendship has become stronger. (rubypurple_fan)
#
JYJ
's album will focus more on their singing abilities in well-harmonized songs. (rubypurple_fan)
BACK SEAT is an urban R&B track with sexy lyrics and a fantasy mood. It has the charismatic feel that was not presented in previous albums (ohmyjunsu)
"We feel each other's presence when we are apart. We depend on each other in hard times, like a shelter you come back to take a rest"
"Each of us bring out different music in our own domain, but when 3 of us come back together, we end up searching 4 music well-suited 4 JYJ" (inheaven_wJYJ)
JYJ announce title track 'Back Seat' + MV teaser set for release next week – News
After exciting fans with their comeback date and the name of their album, JYJ have followed up with the announcement of their title track, "Back Seat"!
C-JeS Entertainment stated, "We have decided on 'Back Seat' as the title track of JYJ's 2nd full-length album 'Just Us', which is set to be released on July 29… 'Back Seat' is a trendy, urban R&B song with sexy lyrics and a dreamy feel, with charms never felt before through JYJ's previous albums."
The MV teaser for the title track will be released on the 22nd!
http://www.dramanewsnetwork.com/jyj-announce-title-track-back-seat-mv-teaser-set-for-release-next-week-news/
JYJ announces new album release
SEOUL, July 18 (Yonhap) -- South Korean boy band JYJ will release a new album in late July, the band's management agency said Friday.
"Just Us," which marks the trio's second full-length album, will be out on July 29 with "Back Seat" from an urban R&B genre as the title track, C-Jes Entertainment Corp. said.
"Instead of feeling the burden of making a terrific album, we wanted to naturally portray our own features," the group was quoted as saying in a press release.
The teaser of the upcoming video of "Back Seat" is set to be released on the Internet on Tuesday.
"A recently released teaser video of the album has drawn explosive responses from fans at home and abroad," the agency said. "The fans' expectation for the album will likely go up when the teaser of the music video is out," it said.
Following the album's release, JYJ will begin its concert tour of eight Asian cities in Seoul on Aug. 9.
South Korean pop group JYJ (Yonhap)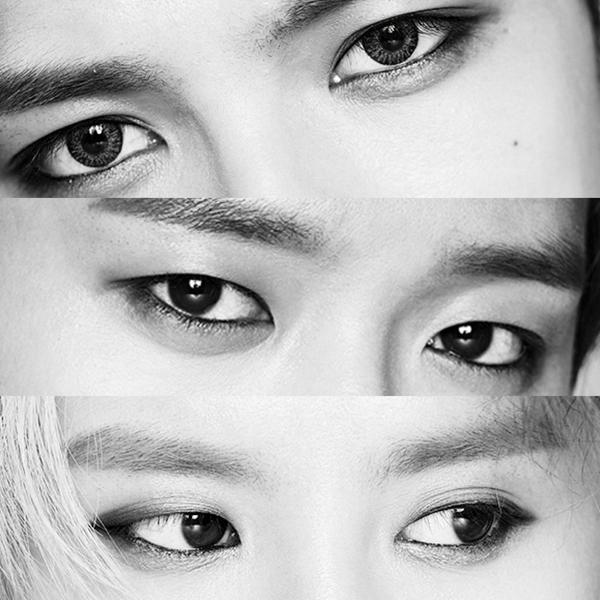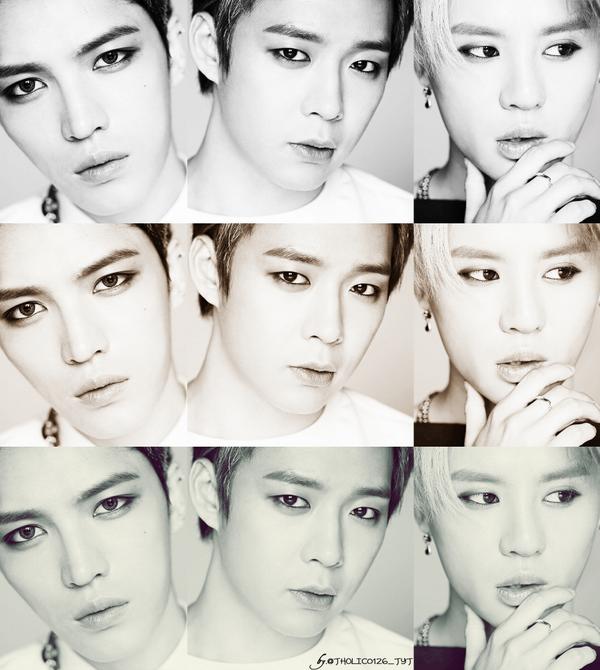 Above Pics from Fans /as tagged
[NEWS] A united JYJ to release comeback album 'JUST US' on July 29th
JYJ will release their new full-length album, 'JUST US', on July 29th.
CJES Entertainment stated, "JYJ will release their second full-length album on the 29th and begin activities with a showcase and Asia tour after its release. JYJ personally worked with composers to create lyrics and also the album will also include English songs produced by an American studio, totalling 13 songs to be released."
On releasing teaser photos and behind-the-scenes photos of props via JYJ's official Facebook account, CJES said "To commemorate the confirmation of JYJ's album release, we shared the news and teasers with fans first." The released teaser photos show each of the JYJ members in a close-up cut as well as photos of the colourful flowers and vintage props used on the album jacket photo shoot set, generating hot responses from domestic and international fans.
Each member has been working on solo activities such as dramas, musicals and films but it has been three years since the three members worked together on music. Though it could feel like a burden, JYJ instead felt happy and at ease as they worked together, and received compliments such as "JYJ lives up to their name".
JYJ revealed their thoughts on the album, "JYJ's album is titled 'JUST US' because we don't feel the burden that we must look handsome and cool. Instead, we simply want to show our natural state. It's true that this is music that only JYJ can create, but we were very happy while creating this music and we want to share this happiness with the public.
via Intoxicated by Xia
JYJ on FB
https://t.co/orRgGR7aqq
JYJ*** JUST US
Teaser Images
JYJ to Return with Second Full-Length Album 'Just Us' on July 29
JYJ has confirmed its comeback date.

According to C-JeS Entertainment on July 17, JYJ's second full length album Just Us will be released on July 29.

C-JeS Entertainment announced, "JYJ will be releasing the second full length album on July 29 and begin promotions, starting with a showcase and an Asia tour. JYJ's new album contains songs written by the members themselves, working with other songwriters as well as the English songs they recorded in a studio in America, with a total of 13 tracks."

JYJ's teaser photos and the shots from the jacket filming site have been released on JYJ's official Facebook.
Although the three members, who have been keeping busy with individual activities in dramas, musicals, films and solo albums, worked together on the same album in three years, they reportedly worked on the album in a comfortable and cheery atmosphere, instead of feeling pressured.

JYJ stated, "We titled the album 'Just Us' because it's an album being released after a long time and instead of feeling pressured to present an awesome album we wanted to show our natural sides. It's important to present music that only JYJ can do but at the same time we wanted the public to feel the happiness we felt as we worked on the album."

Photo credit: C-JeS Entertainment
from MWave
JYJ on a Special Magazine cover...New Album Coming Soon...
The Return of the King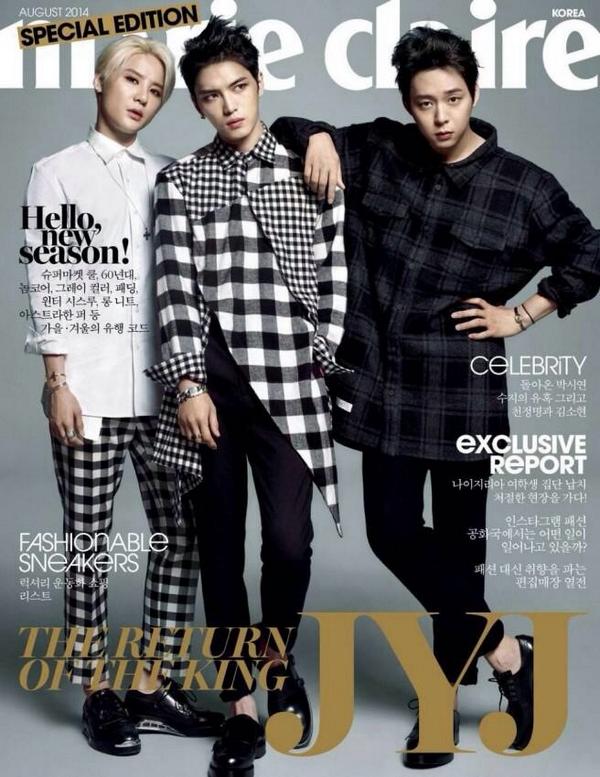 The Always Amazing

JYJ

Trio
On the cover of Marie Claire Magazine August Issue

[최초 공개] JYJ SPECIAL COVER

그 어느 때보다 철통보안 속에 진행되었던
<마리끌레르> 8월호 스페셜 커버 주인공은
함께 있을 때 가장 즐겁고 빛나는 세 남자,

...

See More
[Initial public offering] JYJ SPECIAL COVER more than ever was in progress in the <마리끌레르>eight fiercely security issue with the special cover when the main character is the most enjoyable and brilliant old men, jaejoong, yoochun, and junsu. #JYJ. (Ggyag!)

* JYJ special cover first and foremost ' steamed '!
Today (16th), each of which is open through the online bookstore, Marie-Claire Le 8 issue, don't miss the pre-sale!

#Jaejoong #Yuchun #Junsu #The_Return_of_the_King</마리끌레르> (Translated by Bing)
PreSale available at various online stores such asYes24, Kpoptown, GMarket, Interpark, Aladin, and more...