Junsu as Dracula
Press Call
[Spot] Musical 'Dracula,' Kim Jun-su Makes Big Steps as a Musical Actor
Kim Jun-su is happily doing his performance on each stage. He is glad he decided to appear on the musical 'Dracula'
A Press Call for the musial 'Dracula' was held at Opera House of Seoul Arts Center in Seocho-gu, Seoul on July 22. Actor Ryu Jung-han, Kim Jun-su, and Park Eun-suk (understudy) has been cast as a Dracula.
In this musical, Dracula has irresistible charm. He expresses enthusiastic and violent anger and hurt and vulnerable heart at the same time.
Kim Jun-su stated, "I always wanted to perform in fantasy musical. It is such an honor for me to work with nation's best production in this musical."
He added, "I and Ryu Jung-han played same role in musical 'Elizabeth.' When we decided things, he always asked my advice and tried to listen to me."
Kim Jun-su, Ryu Jung-han, Jeong Sun-ah, Jo Jung-eun, Park Eun-suk, driving forces for Musical 'Dracula'
Jeong Sun-ah and Jo Jung-eun will play the partner of Kim Jun-su.
Jo Jung-eun praised Kim Jun-su saying "It was m y first time to perform with Kim Jun-su. He is a very emotional actor. He looks as if he is an emotional Dracula on the stage." Jeong Sun-ah stated about Kim Jun-su saying "Kim Jun-su has great talent. I am sure he will be settled as a musical actor through this musical."
Kim Jun-su dyed his hair saturated red for this musical. He stated, "This role itself seems to be fantasy. So, I wanted to try something different. I wanted to symbolize blood."
Regarding the fact that he continuously appears on the musical that has its first premiere, he stated, "I was lucky. It is interesting to me that I can create my own character in a premiere musical."
Meanwhile, musical 'Dracula' has 170 minutes of running time. It is showing from July 15 to September 5.
UPDATED with Videos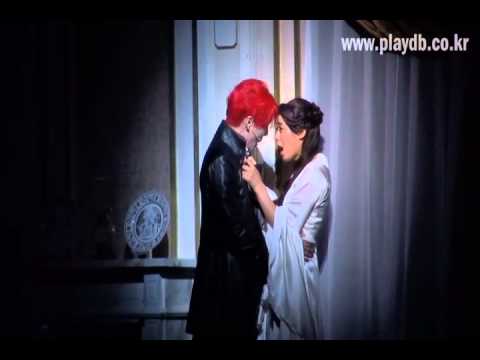 Mina's Seduction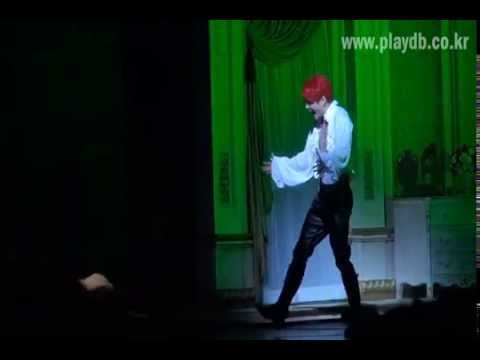 It's Over
via asulangit
Fancams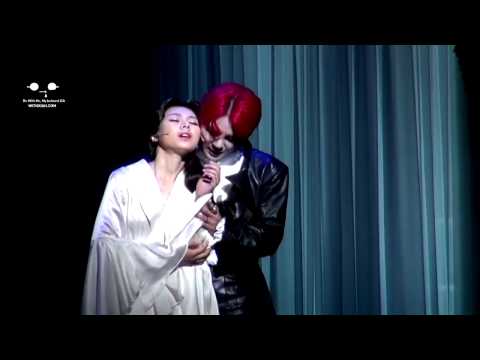 Seduction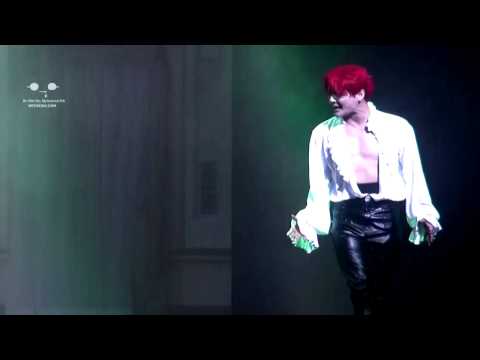 It's Over
via withxiahcom
Press news
from OBSKyungin
Press Pictures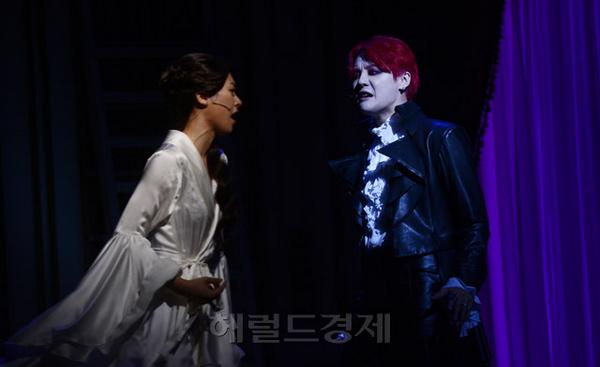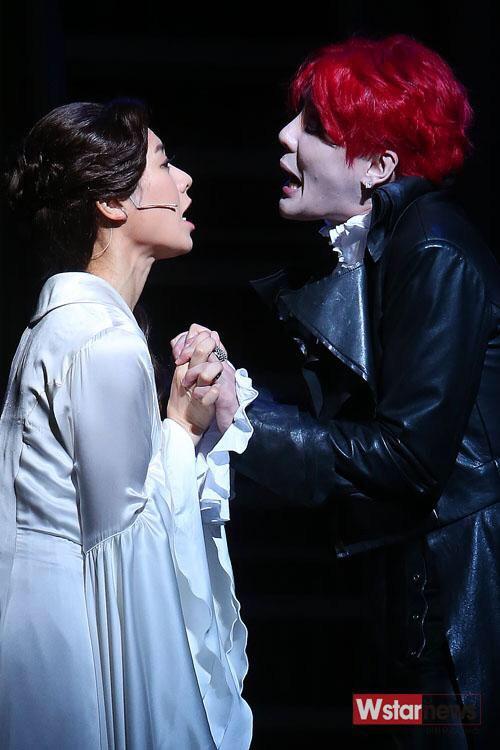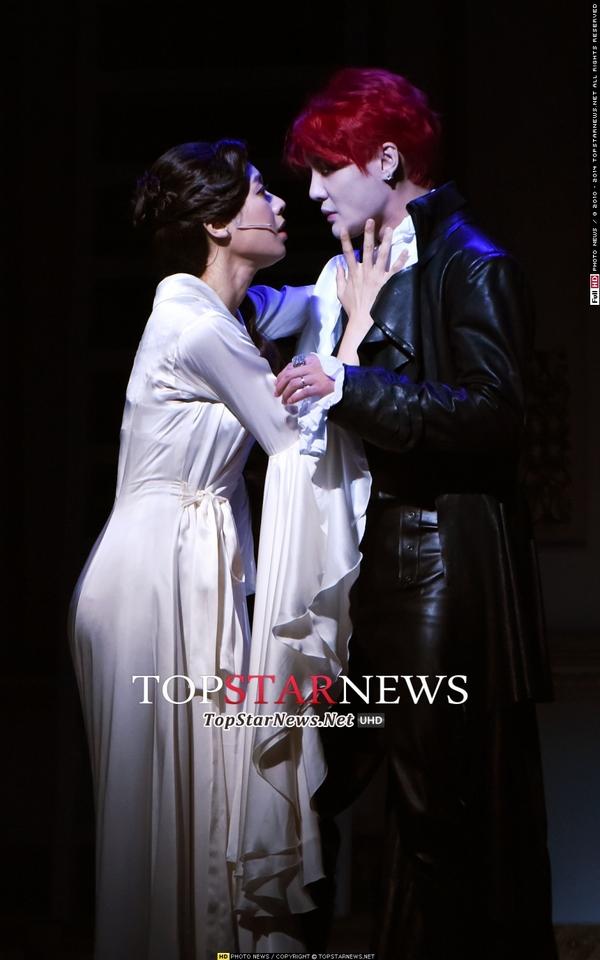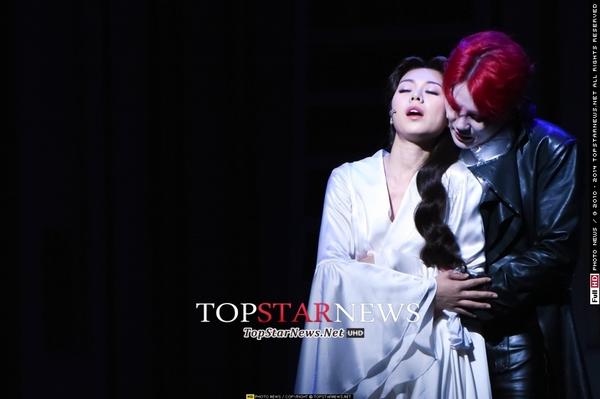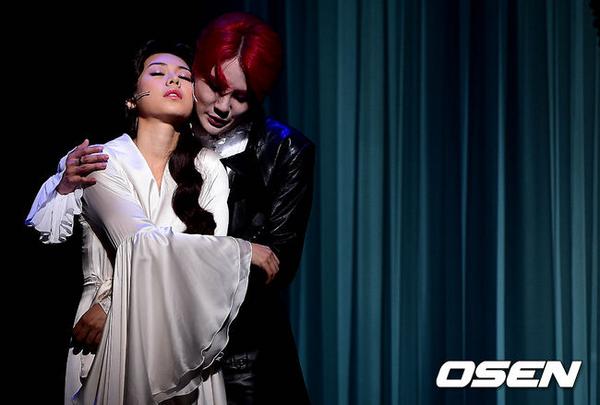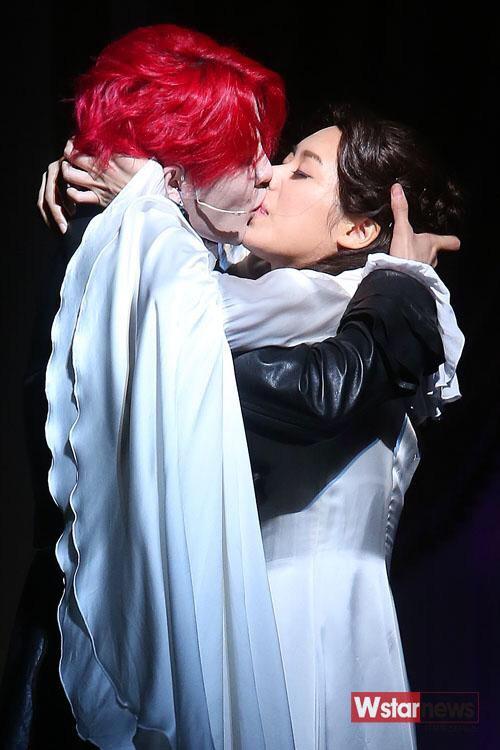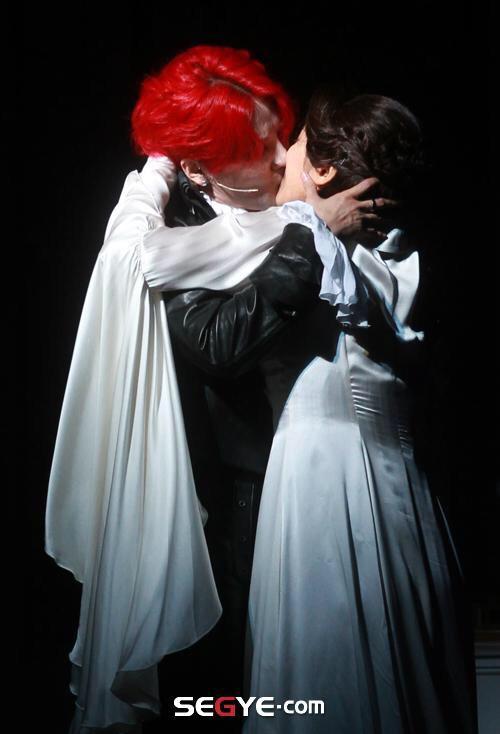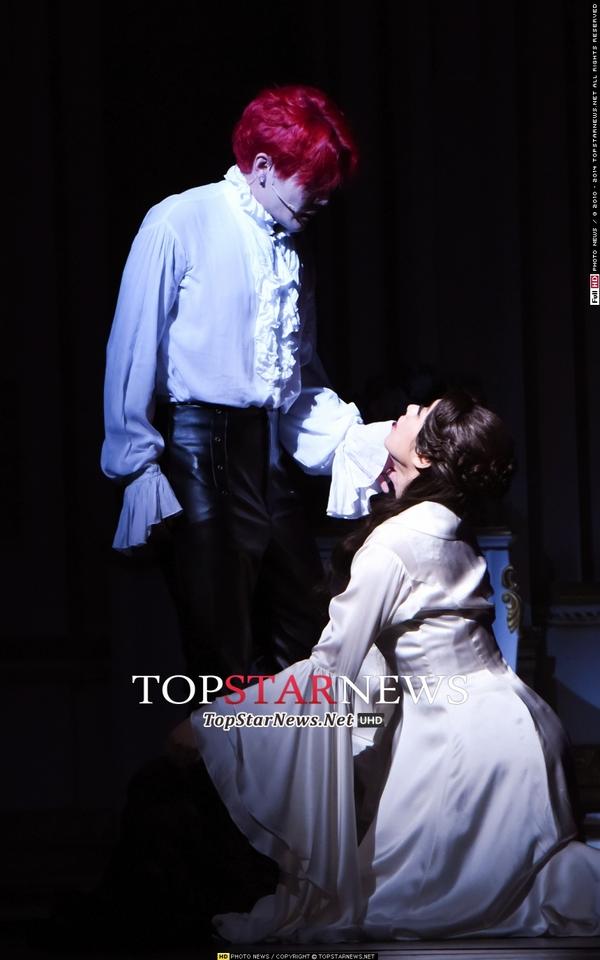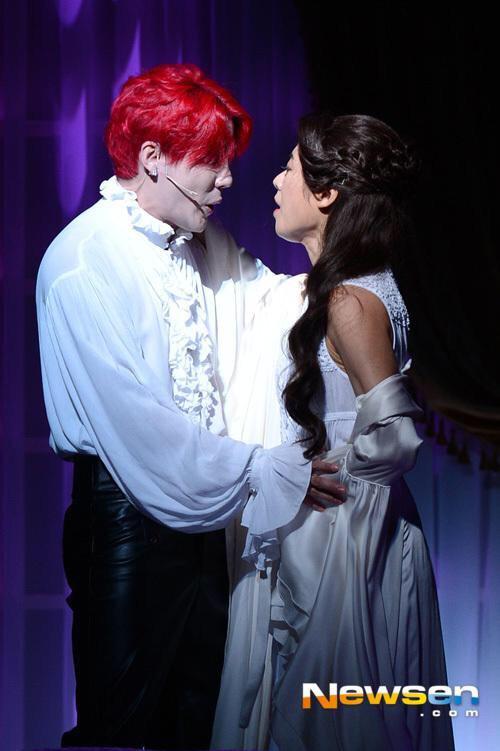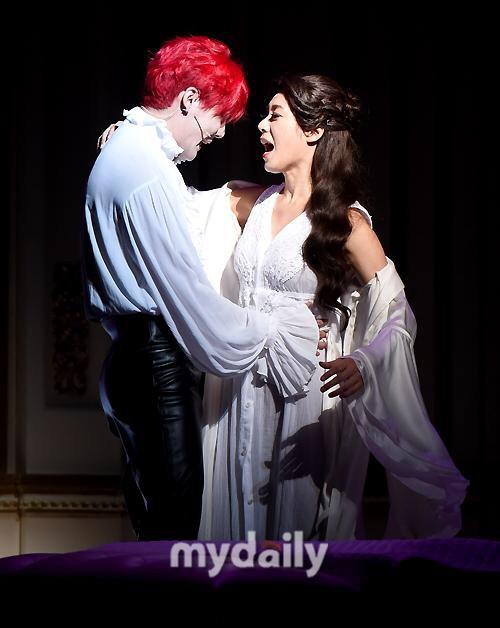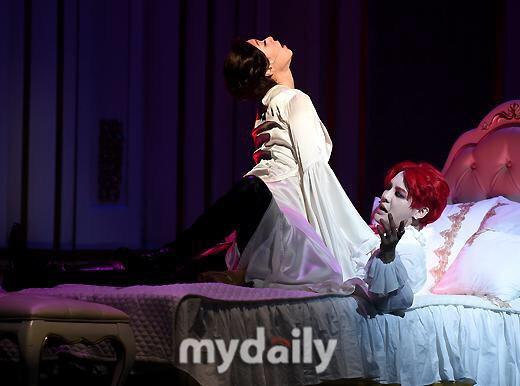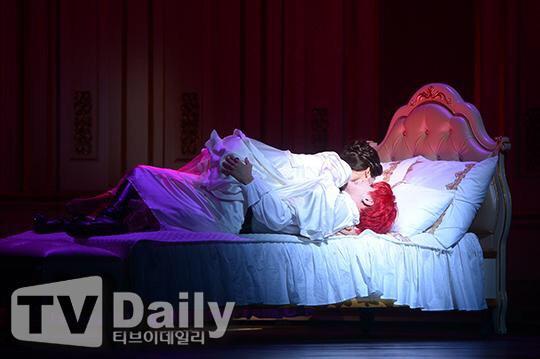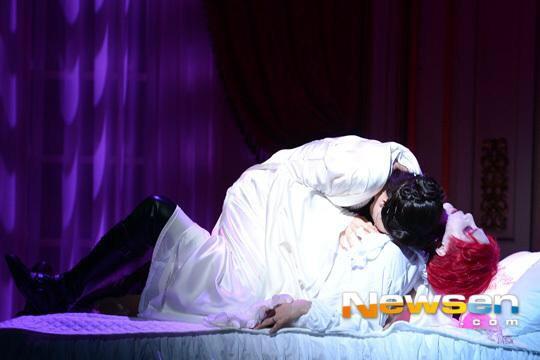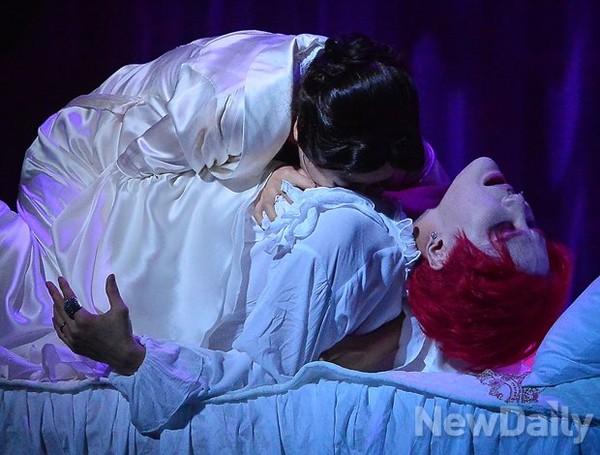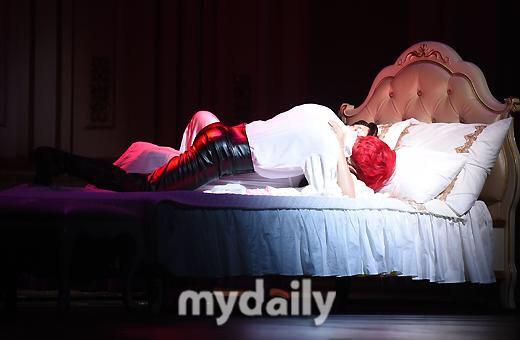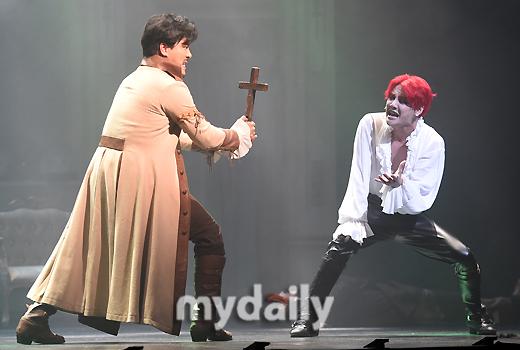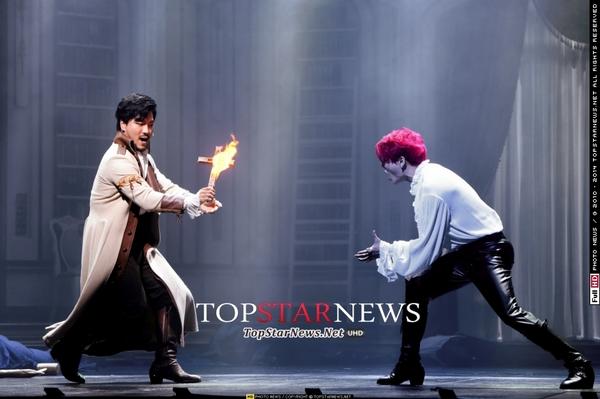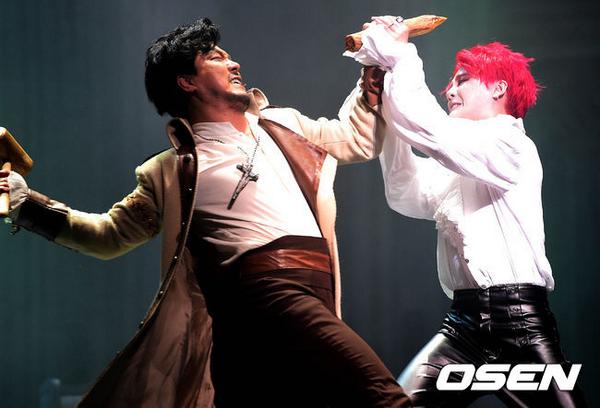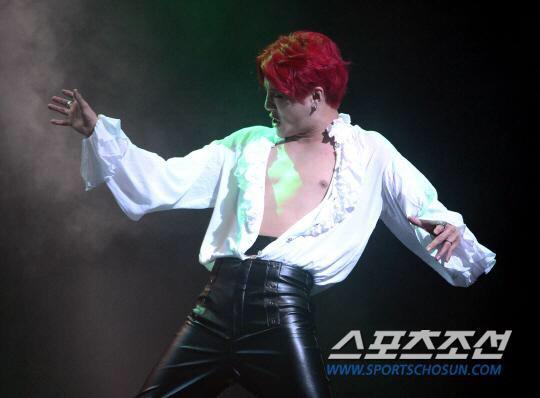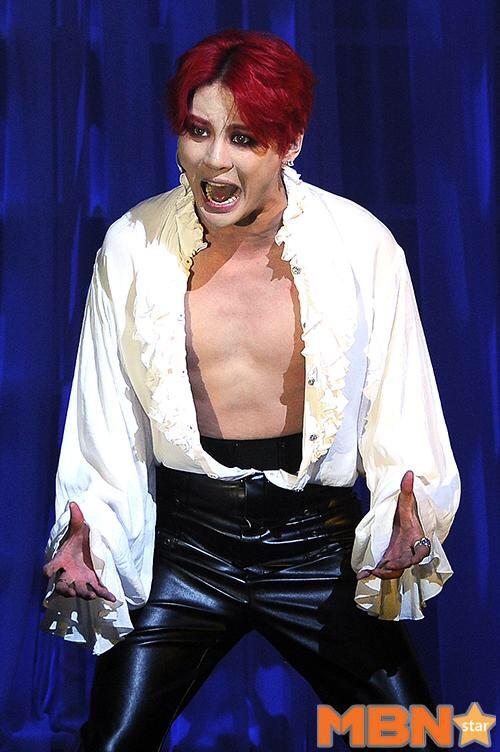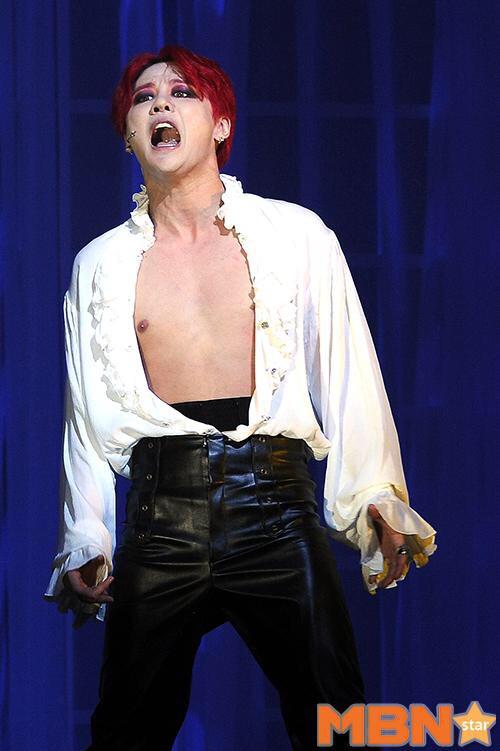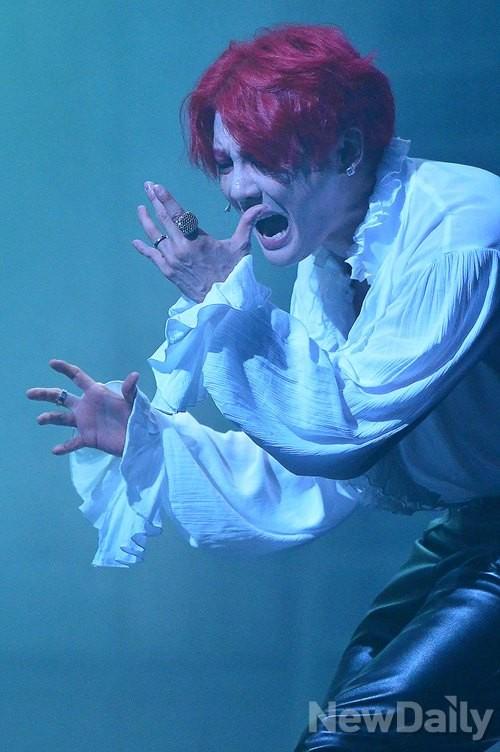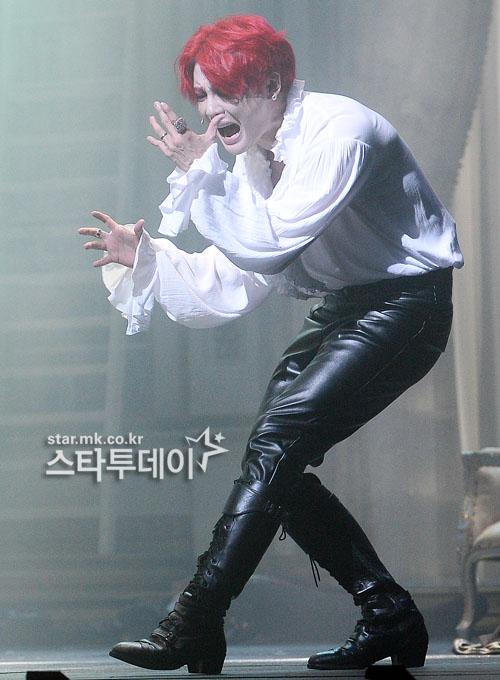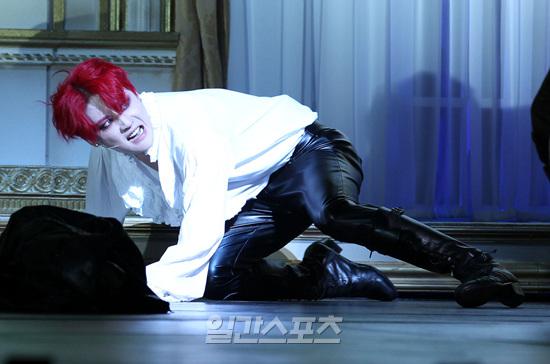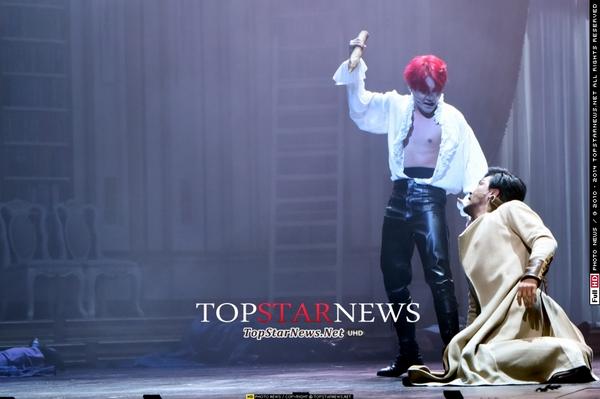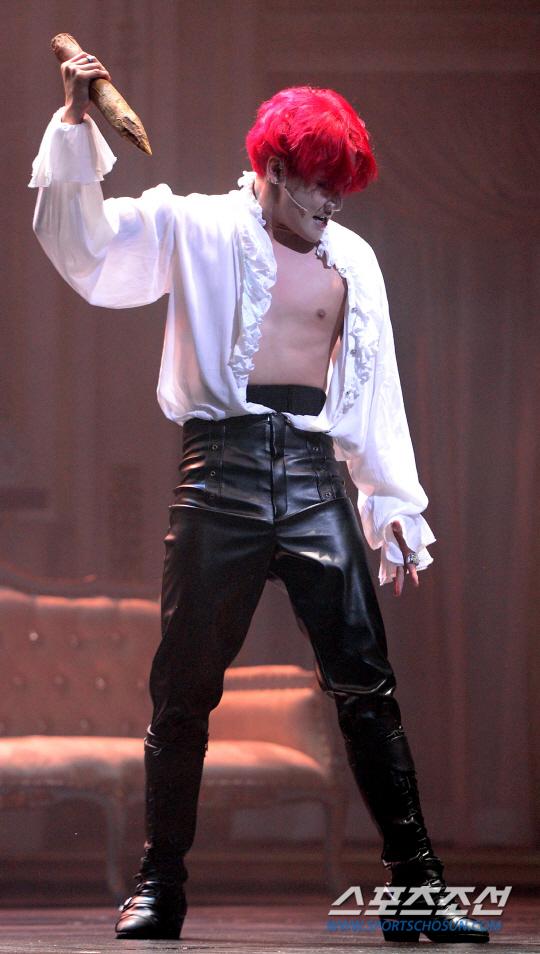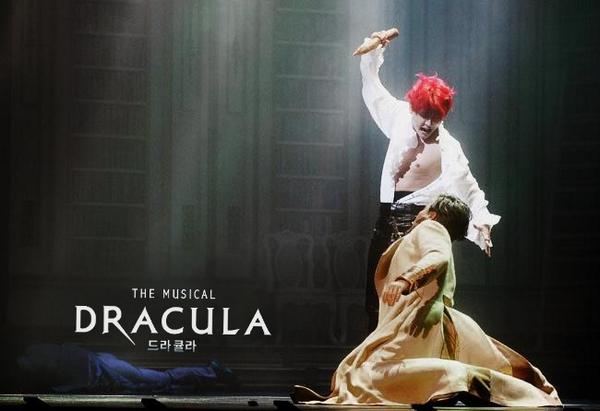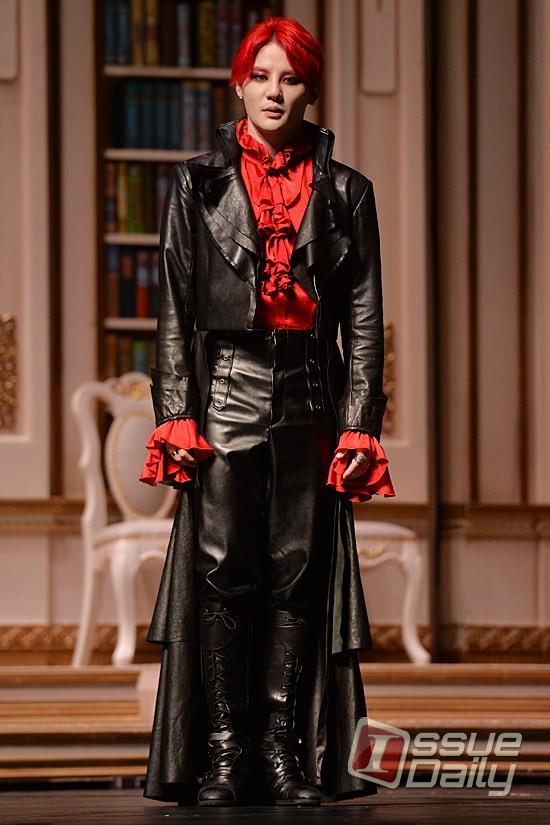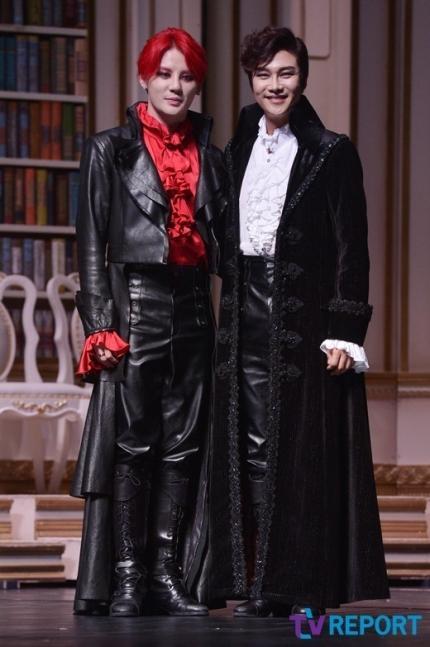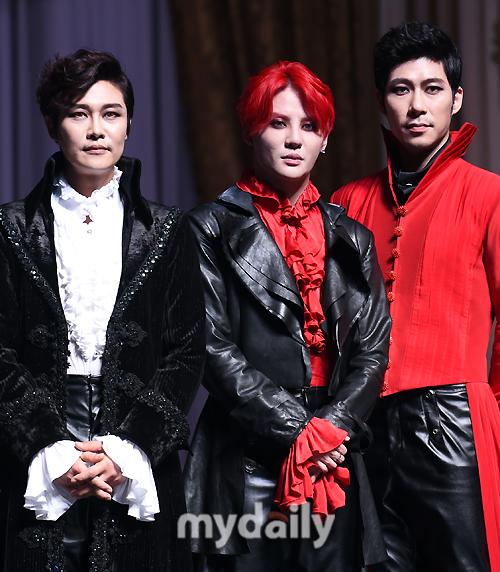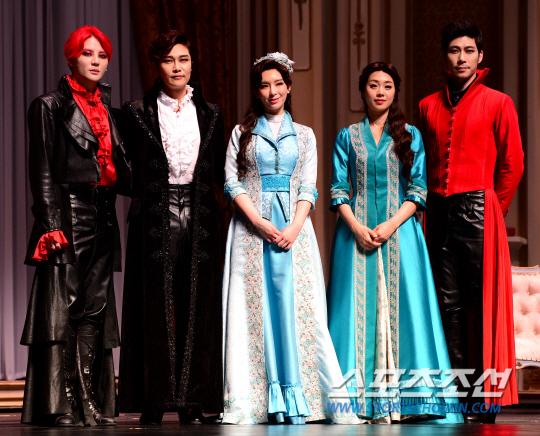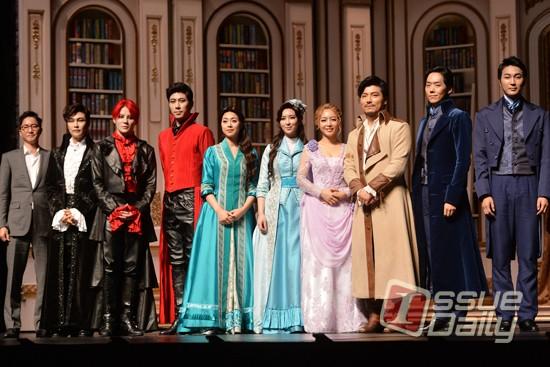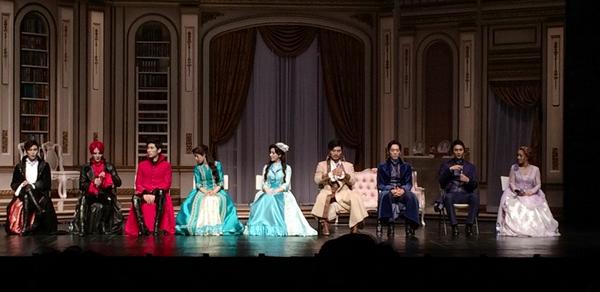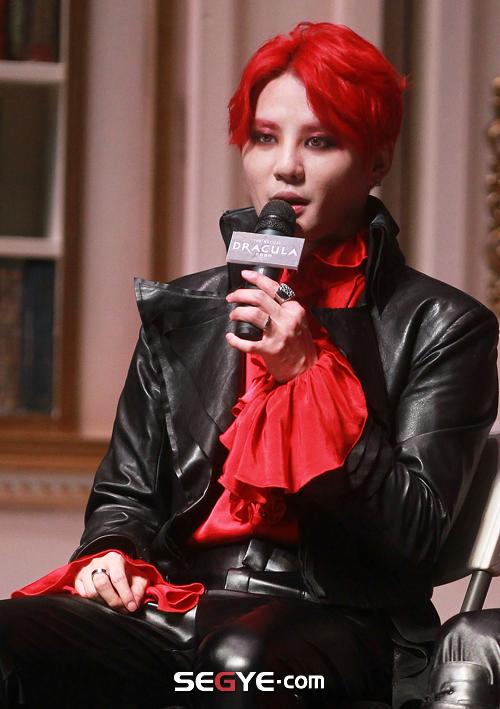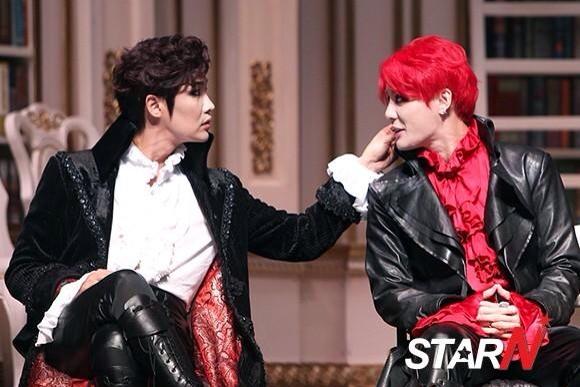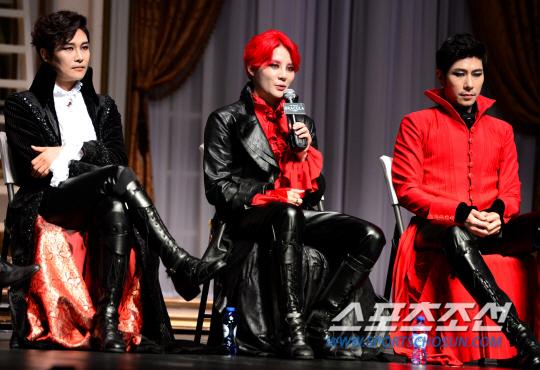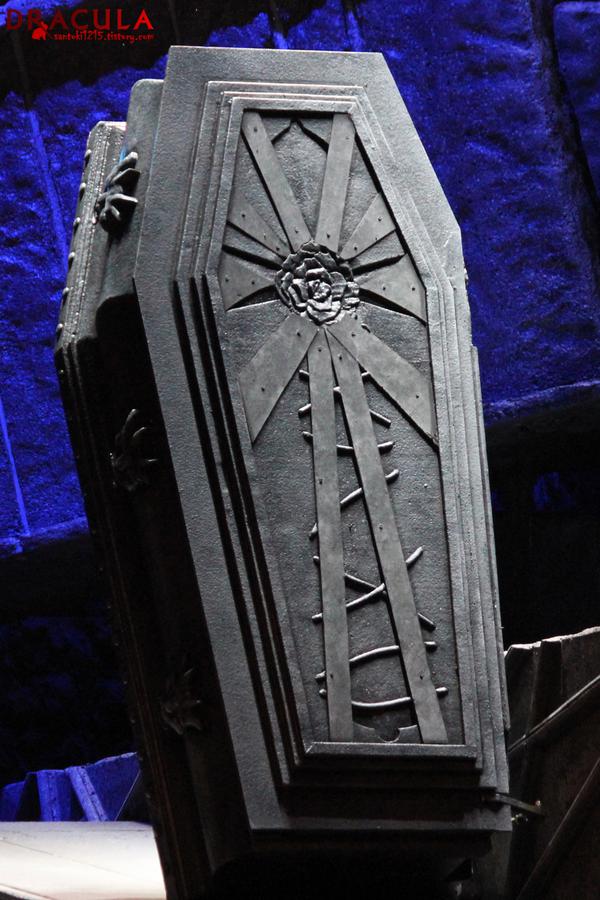 Pictures as tagged