Updated
7/27/14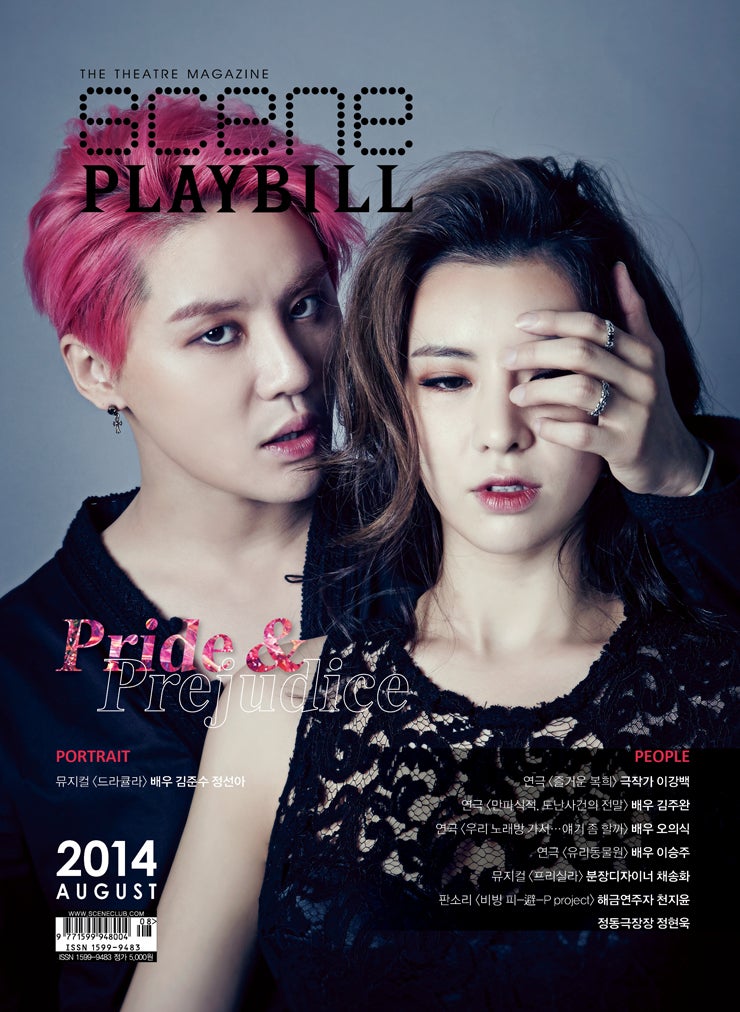 UPDATED
7/13/2014 (7/14/14 Korean Time)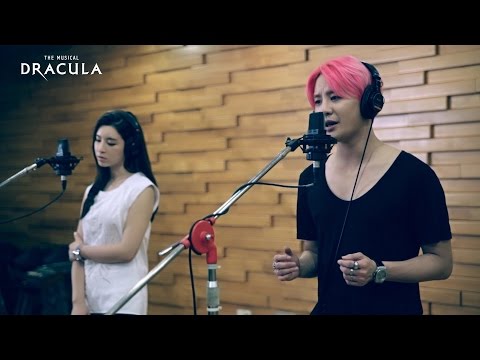 Dracula, the Musical Preview



Junsu as Dracula and SunAh as Mina
"Loving You Keeps Me Alive"

ODMusical on YouTube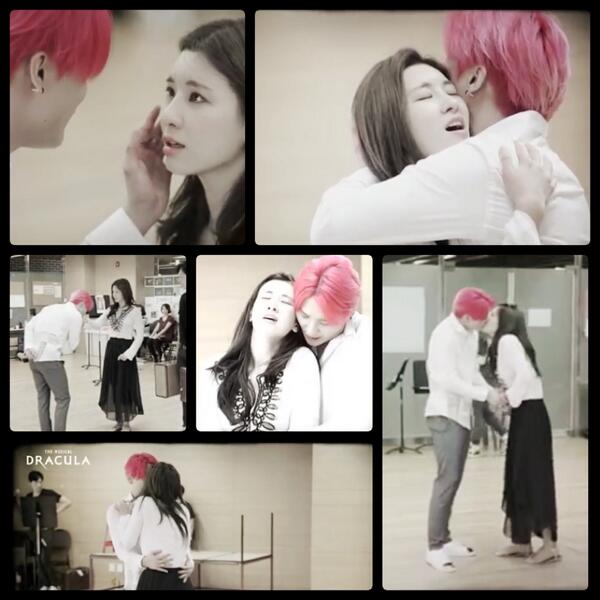 by Lookkaew_SK
[LYRICS/ENG] KIM JUNSU - Loving You Keeps Me Alive
You are the reason of my life,
my first love, who gets me to live
The love that even the times couldn't erase.
Please come back to your place
my wound, which never heals.
You've cherished me in your heart.
Don't ignore your true heart
The moment I saw you, everything was changed.
Just whispering your name shakes my whole world.
We are destined to be together beyond times.
Dance with me towards the dawn.
You are the only one for me,
a single siver lining in my empty life.
Only you can complete me,
The moment I saw you, everything was changed.
Just whispering your name shakes my whole world.
We are destined to be together beyond times.
Dance with me towards the dawn.
shared by xiahpress
JYJ's Junsu Gives a Behind the Scenes Preview of His Musical "Dracula"
There may be many
Junsu
fans around the world that won't be able to see the star perform in his new musical, "
Dracula
," so
C-JeS Entertainment
provided a clip of the singer performing a song from the production, titled "
Loving You Keeps Me Alive
." He sings the song with musical actress
Jung Sun Ah
, who plays Mina in the production.
According to the agency, this is the first Kim Junsu has released a video like this, showing him practicing for a musical number in the recording studio.
Following the singer's popularity, over 80% of the seats for the shows he is appearing in has already been bought out. Kim Junsu's first show will be on July 17 a the Seoul Art Center.
"Dracula" is Kim Junsu's first Broadway musical, and it is "Dracula's" first showing in Korea. It is composed by
Frank Wildhorn
and directed by
David Swan
.
from Soompi
Junsu will be featured in "The Musical" Magazine
Junsu and SunAh in Playbill...Will be Featured in August Issue
Dracula
For musical fans, once is not enough
Survey finds most see same show again and again
Published : 2014-07-06 20:45
Updated : 2014-07-06 21:30
Ever wondered why the hottest stars in the musical scene are all men? Or who are the people raging frantic ticket wars for some shows, often leading online reservation systems to crash immediately after sales begin?
A new survey offers some clues.
The poll, conducted last month by Interpark, a leading ticket reservation site for musicals, on behalf of The Herald Business, a sister paper of The Korea Herald, found that only 12.6 percent of the nearly 3,000 musical fans who responded watch a show just once.
The rest ― 87 percent ― said they would watch a show twice or more, if they like it. The number of times they return to see it varies widely: 50 percent of the respondents said 2-5 times, followed by 6-10 times (16.7 percent), 11-15 times (8.5 percent), more than 20 times (7.6 percent) and 16-20 times (4.3 percent).
Park Eun-tae (EMK Musical)
So, why is once not enough?
The poll also asked the fans to name their reasons for watching the same show again and 52.2 percent said it is because they liked the performer(s). Nineteen percent said they return for the music, while 11.6 percent said they do so to see how different casts perform.
A typical musical production in Korea is double or triple cast, performed 8 times a week and closes after a two or three-month run. This means that a show is staged 60-100 times per run.
R-section tickets usually cost around 110,000 won ($108) with the cheapest ones at about 30,000 won.
The Korean musical audience is default young, single and female, industry insiders say. A show's success depends on their return ― as many times as possible ― to the theater.
"The industry thrives on the disposable income of young women living at home until marriage, who have an insatiable appetite for this art form's combination of intense emotion and immediate spectacle," Canadian director Adrian Osmond wrote to a newspaper last month while helming a local production of musical "MOZART!" in Seoul.
His observation is backed by many statistical data. Interpark, for one, reports the male-to-female ratio in its musical ticket sales to be at around 3:7, unchanged for the past few years.
Unsurprisingly, the hottest stars in the musical scene are predominantly men.
Kim Jun-su topped the list of the most influential musical stars, garnering 34.4 percent of support, followed by Cho Seung-woo, Park Eun-tae and Ryu Jung-han.
Kim Sun-young, currently playing the green witch Elphaba in "Wicked," is the only actress to crack the top 5 list, ranking fifth.
Kim Jun-su (OD Musical)
Cho Seung-woo (Shownote)
Kim Jun-su, a member of K-pop trio JYJ and former member of TVXQ, is to play vampire Count Dracula in the Korean premiere of musical "Dracula." Indicative of his popularity, tickets for the shows starring him sold out within just 30 minutes of the sales opening.
Cho Seung-woo, best known for his roles in "Hedwig" and "Jekyll and Hyde," is now currently starring yet again as the transgender singer in "Hedwig." The online ticketing system crashed as fans rushed to see Cho on stage on the first day of ticket sales in April.
For the most anticipated shows in the second half of the year, poll respondents overwhelmingly chose "Dracula" (62.1 percent), scheduled to open July 17 at Seoul Arts Center.
The Interpark/Herald survey was conducted for 15 days from June 12-26 via Interpark PlayDB. A total of 2,962 responded. As for the most anticipated shows, the poll asked respondents to choose one out of the 13 shows scheduled to open at theaters with more than 1,000 seats.
By Lee Sun-young (
milaya@heraldcorp.com
)
Dracula Posters all over Seoul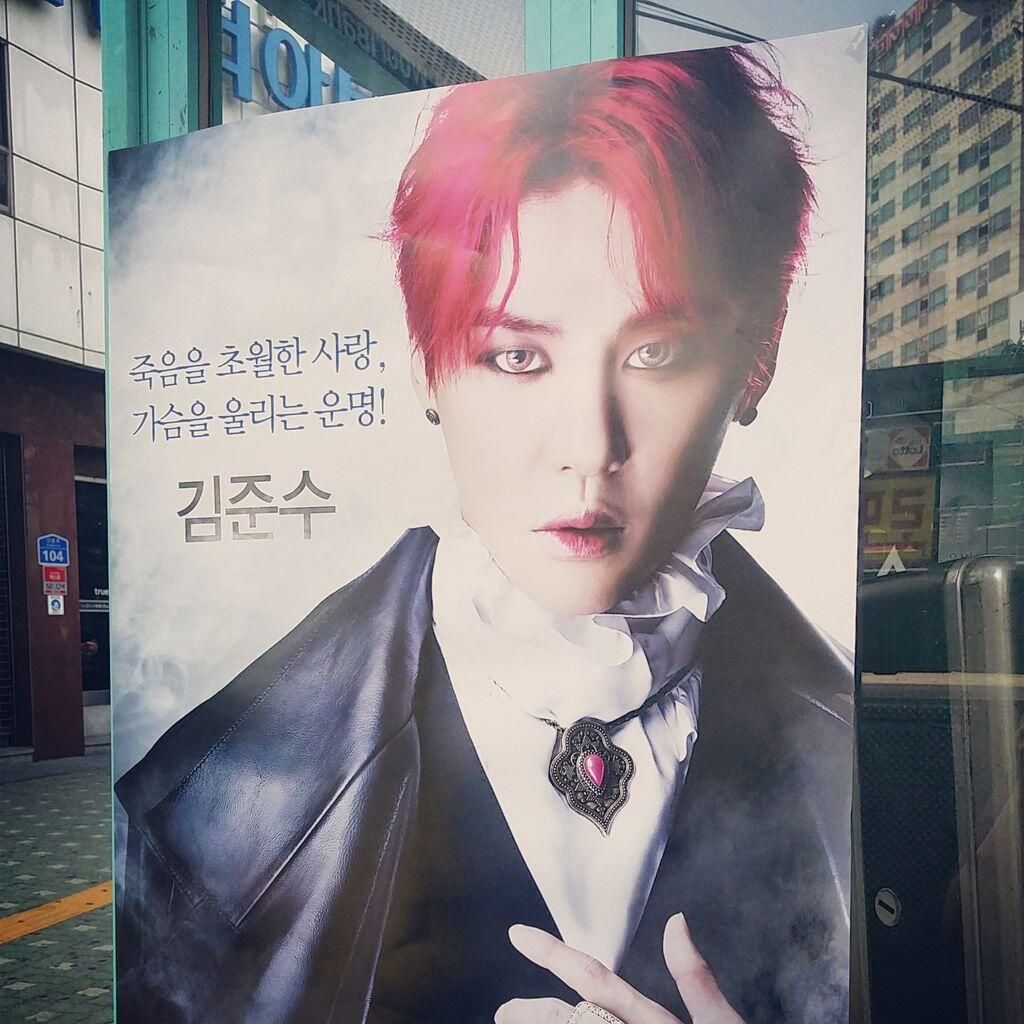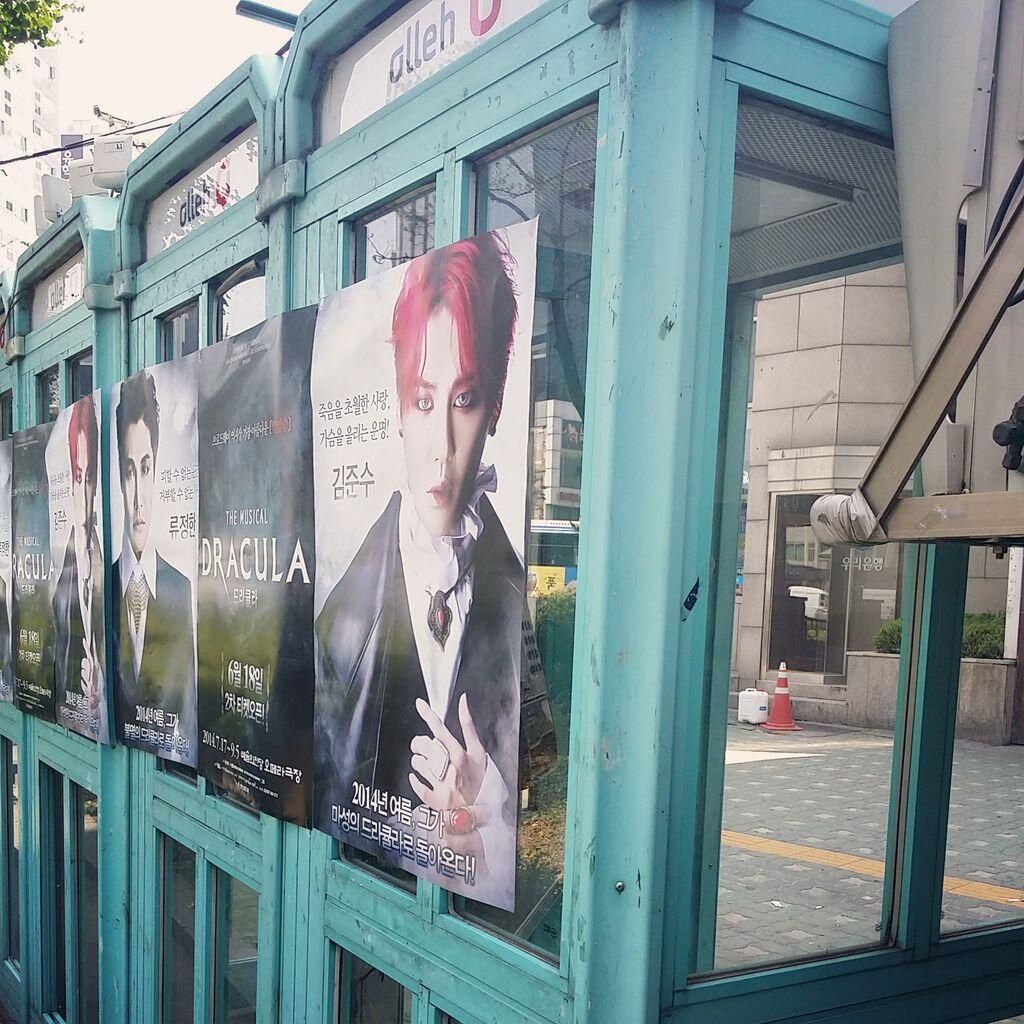 Dracula, the Musical booklet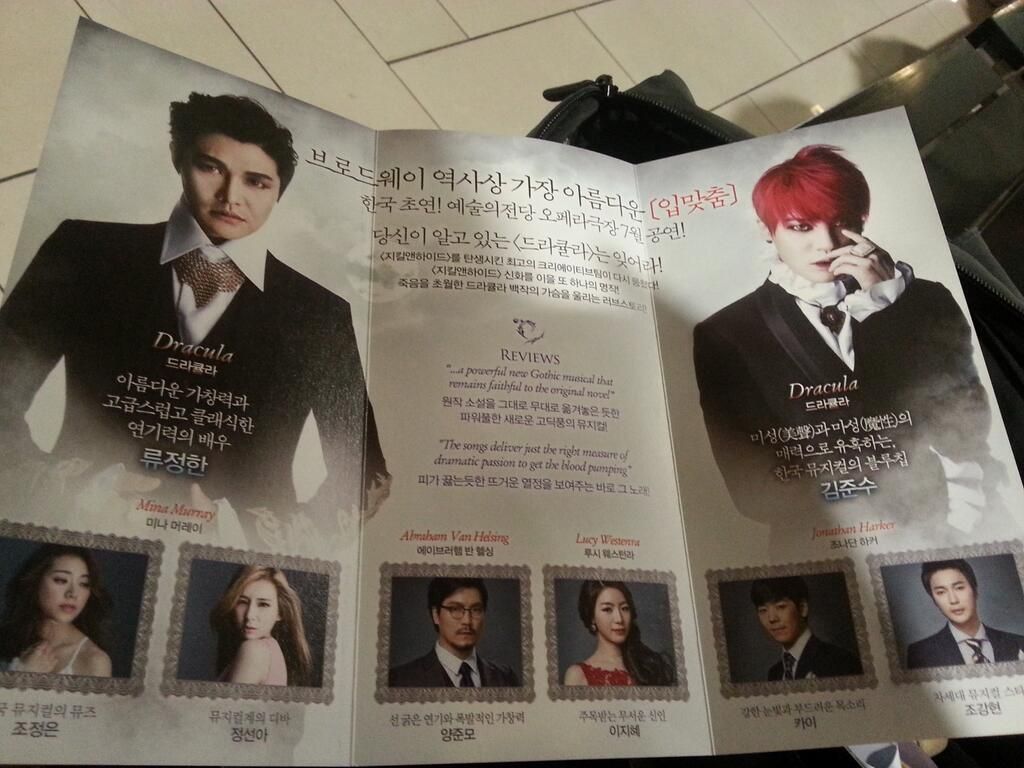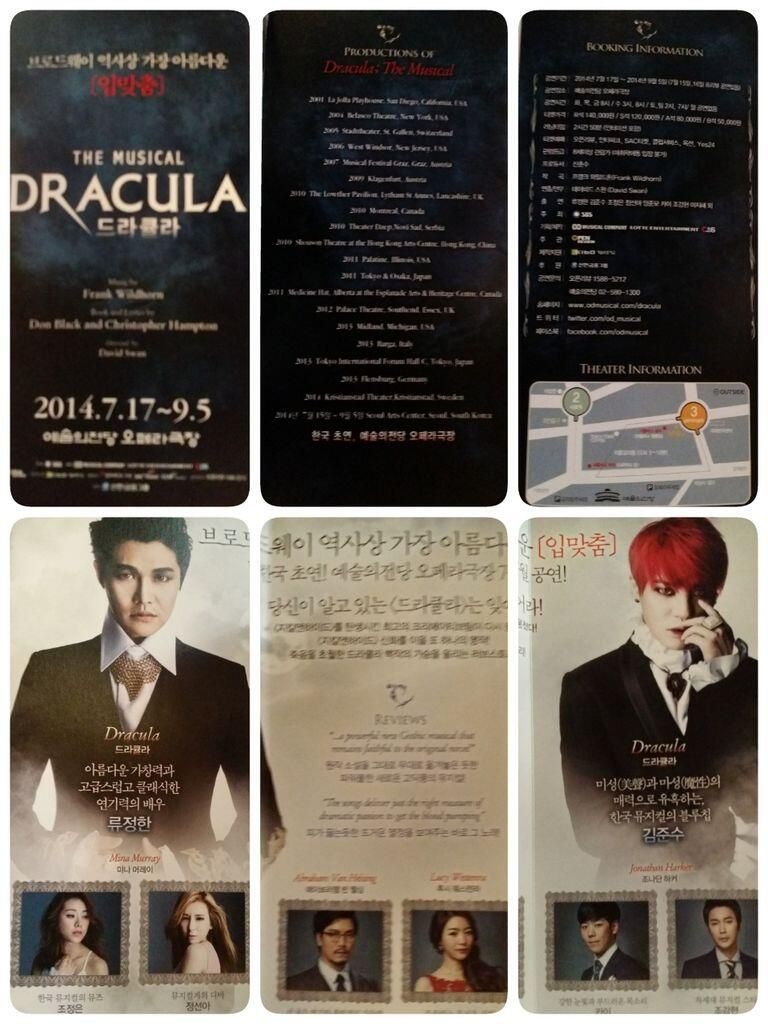 The Transformation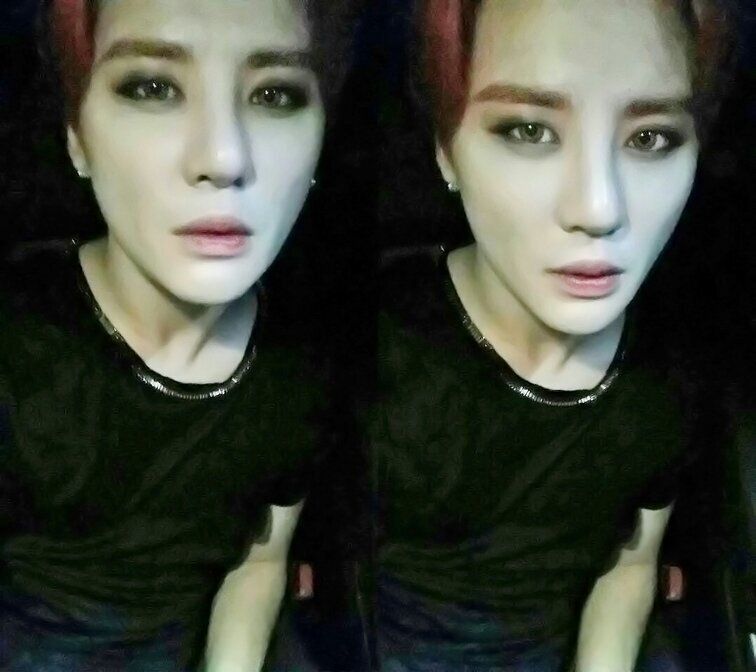 Junsu's Selca
Pics cr: od musical and fans
From JYJ Official
07/11/14 Junsu Twitted his view of the theater from the stage...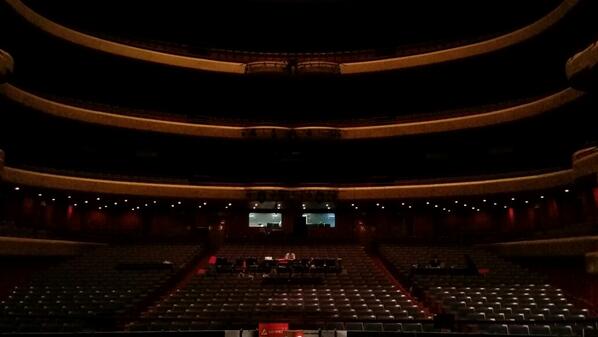 Monday, June 9, 2014
Kim Junsu in Dracula...the Musical
JYJ's Kim Junsu Transforms into 'Dracula' for New Musical
A first look at JYJ's Kim Junsu as Dracula has been revealed!
On June 9, OD Musical Company unveiled photos of the JYJ member in his character, Count Dracula, sporting bright red hair and fair skin, along with his leather cape and fluffy collars and sleeves.

Dracula the musical, based on the classic novel by Bram Stoker, will take place on July 15 to September 5 at the Opera Theater at the Seoul Arts Center.

Photo Credit: OD Musical Company
from mwave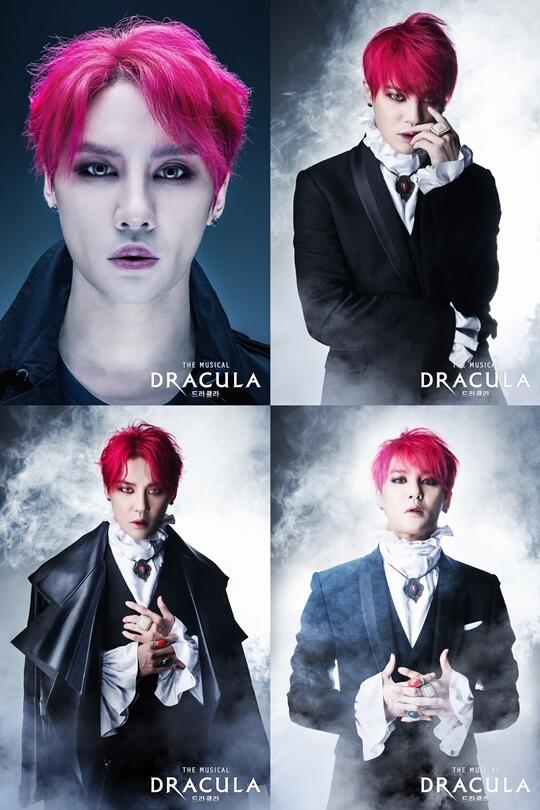 Videos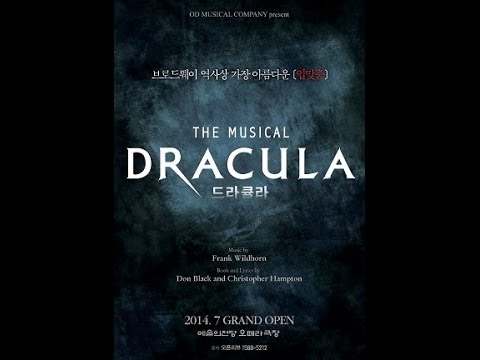 Dracula trailer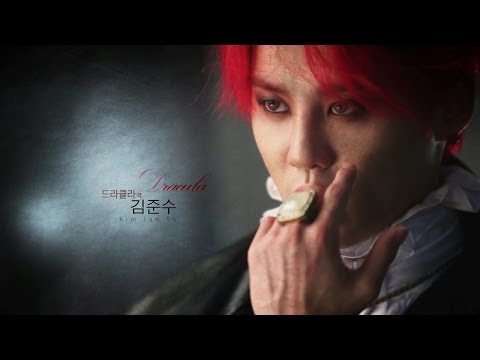 Cast Interview
cr: uploaders