Kim Junsu's The Best Ballad and Musical
Concerts in Japan
http://youtu.be/al1nl__SFtY
Beautiful Love
http://youtu.be/fwZuufiecbY
The Last Dance
http://youtu.be/mQrThXg4Qpk
Turn it Up
http://youtu.be/IX29L7j__bk
Old songs medley
http://youtu.be/EhicOqj3brY
Uncommitted
http://youtu.be/5SwvimQnqGc
Kanashimi no Yukue
(ahhh my personal favorite...just so beautiful)
cr: uploaders
http://youtu.be/B795Jig7q6U
The Shadows Grow Longer (Elizabeth)
http://youtu.be/__MjXKfBSfw
The Golden Star (Mozart)
http://youtu.be/1cE72bifdr4
To Know You is to Love You
http://youtu.be/ufLxWQRTLzw
When I Want to Dance
(Elizabeth duet with SunAh)
http://youtu.be/7Mkkq5iSFIw
You Are so Beautiful
[spoiler]http://youtu.be/NuMwIAuoilk
I Love You (Empress Ki OST)
http://youtu.be/_4Oserp2Q1Q
No Reason
http://youtu.be/lFGuF1JmXMQ
December
http://youtu.be/4oYV9cbNRiw
During Genie Time-Minna Sora No Shiita[/spoiler]
http://youtu.be/nWe38DdG_7k
Sakura Iro Mau Koro
Cr: Uploaders
[TRANS]
It was an honor to be at genius artist Junsu's performance!! Hello!!!!^__^
[T/N: in Japanese, written in Hangul]
Osaka performance Day 2. Thank you very much!
[T/N: in Korean]
Thank you!!!
[T/N: in Kansai-ben(Osaka dialect), written in Hangul]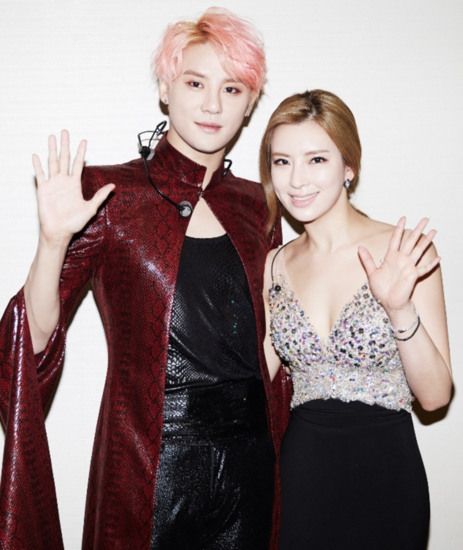 with musical actress Jung SunAh (with Junsu in Mozart and the upcoming Dracula)
She is also from CJeS
http://youtu.be/n-bk6k_4qBQ
Video from Junsu's concert in Osaka...
JYJ
Jaejoong
Yoochun
Junsu
We are JYJ
Are You Ready?
We Are Ready
Coming Soon
Cr:uploader