Cont'd……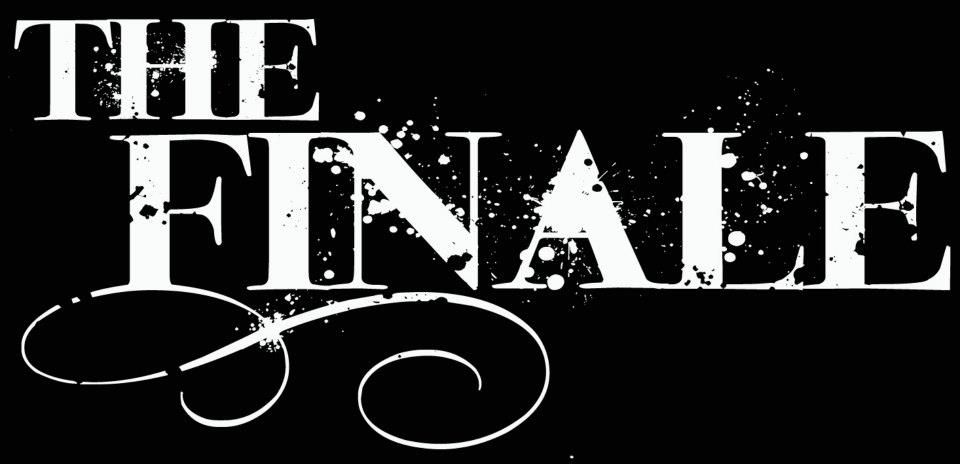 Aaahhhh why only had 16 eps? So fast n btw, sorry for the late….coz I didnt give myself a Deadline for the last eps recap n I like aaahhhh….I felt sad to say GoodBye to Tae Kyung. So, wrote this with Snail's speed.
N this is it, the finale of 3 Days….I was satisfied with the ending even though NO Kiss Scene (XD) but it's Okay. With the pace of TaeBo's loveline it will be just weird if they had a Hot Kiss Scene. Think it will be just a Fans Service n I dont want that n at the end The Good one is the Winner.
From this eps, my fav was this one……
Aaahhh…..Tae Kyung's smile…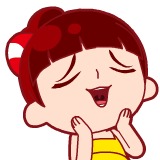 ……Finally a smile from him. Will miss U Tae Kyung.
Let's begin…….
(oohh,coz this is the last eps recap , I try to make this recap in "common" style of recap. Scenes in sequence but not all scenes. Only scenes that I like. Actually never try it before but I think its more easy to read also more easy for me to make it. XD…..No need to classify into section. N also for this eps, I use 2 different subs. So if U only watch with 1 sub, no need to wonder why its different with the one U watch. Hope it works n still fun to read. XD…….).
Aaahhhh, so the bomb that explode was far from Pres. Lee…n they gave us scene that look like the countdown was on the bomb in front of Pres. Lee with that NOOOOOOOO……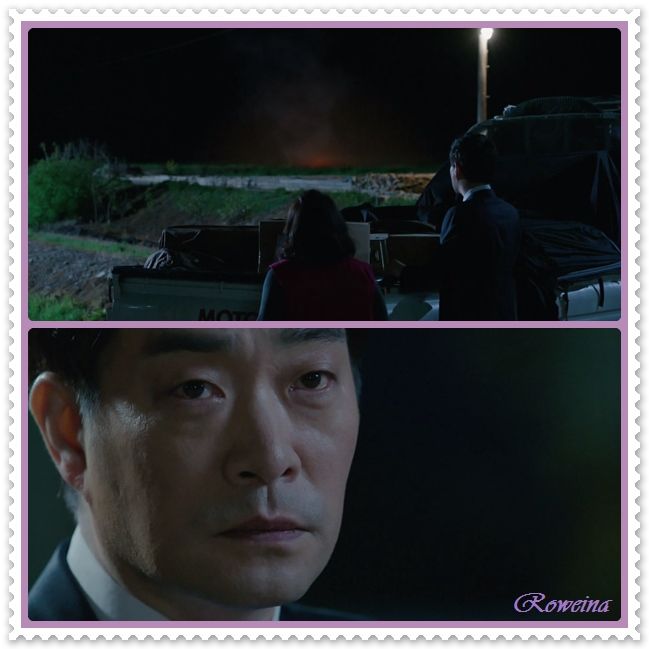 Think Tae Kyung was surprise when see Pres Lee…..No more SS for him but he still safe and sound n no need to find him coz he find them 1st. Btw, think for SS, no need to salute to Pres.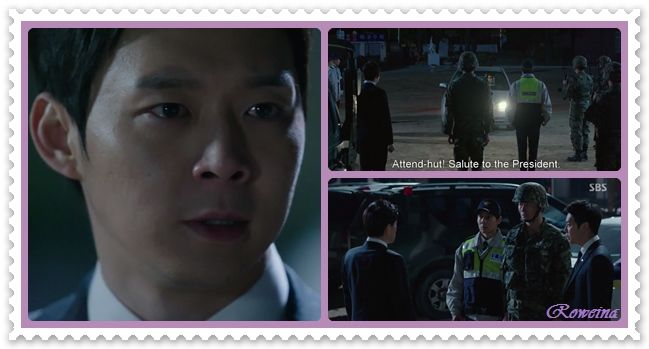 n what the reason I made this screencap? LOL…..aahhhh, both of them were relieved. Tae Kyung coz of Pres. Lee still alive n he still can do his job –protect him-. Pres Lee also coz of TK still alive. What will happened to Tae Kyung if he went the same time with him. Maybe he will be like others SS, DIE.
Yaaay…Pres Lee…..U're so right. Both of u have ur own responsibility. President protect his people n as a citizen, it's a thought that we would expect from the Pres.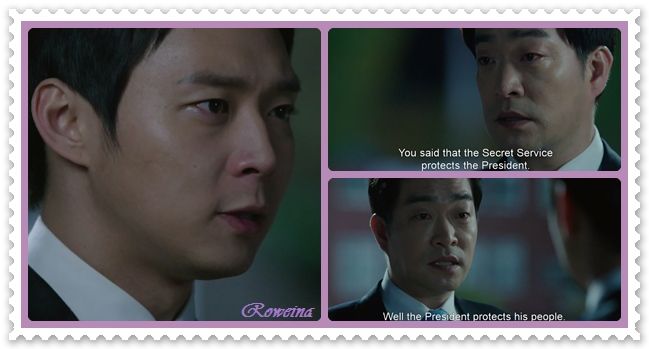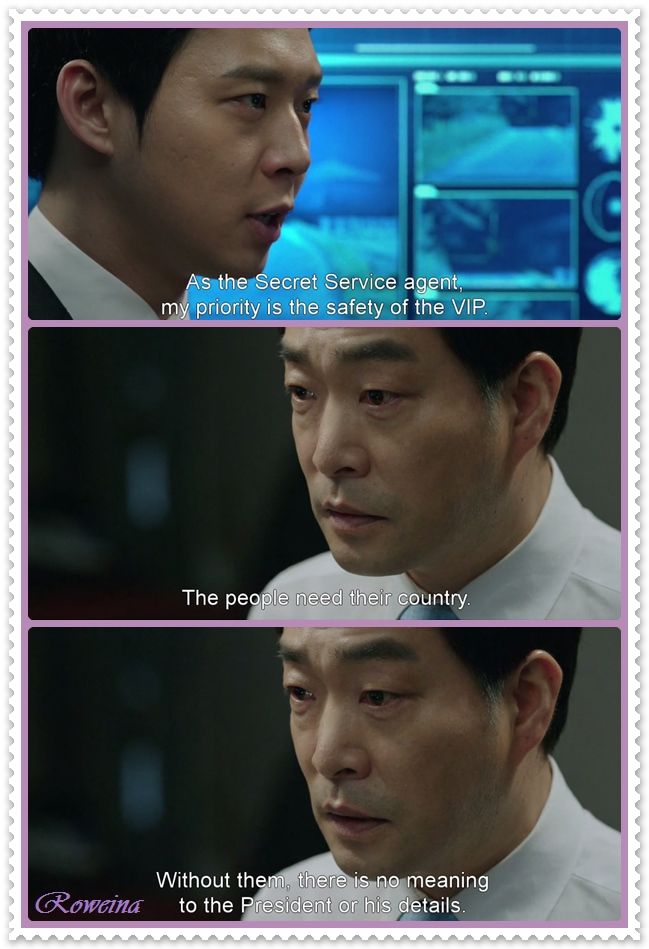 Aahhh Tae Kyung, U can't win if U wanna do debate with Pres. Lee….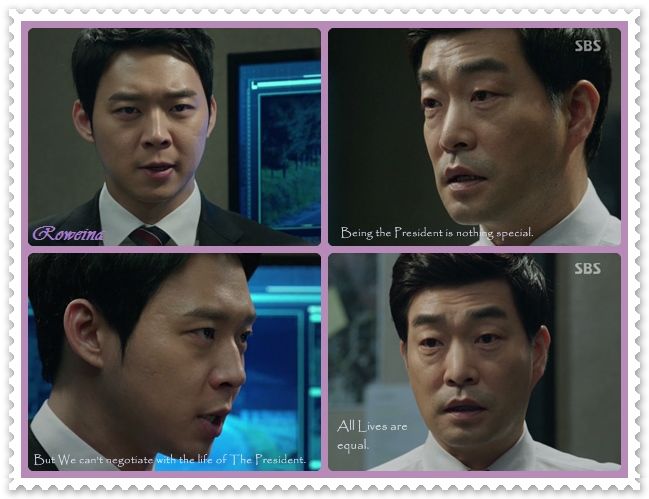 When finally Bo Won knew about the bomb but unfortunatelly it was late.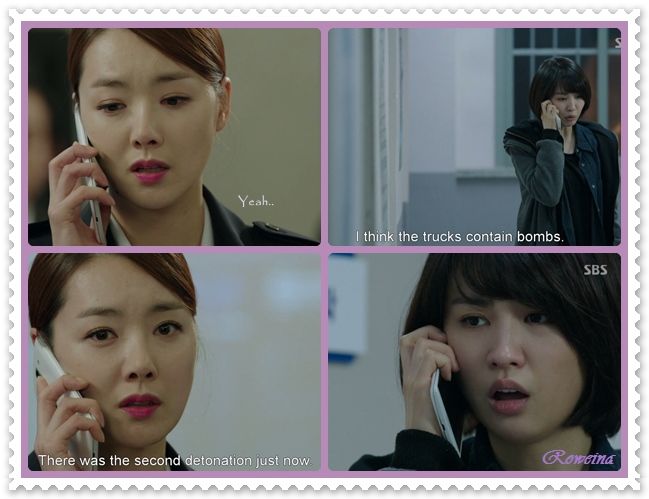 Yo Man…..that's not right to be just rest assured. Coz when doing someting we should check everything.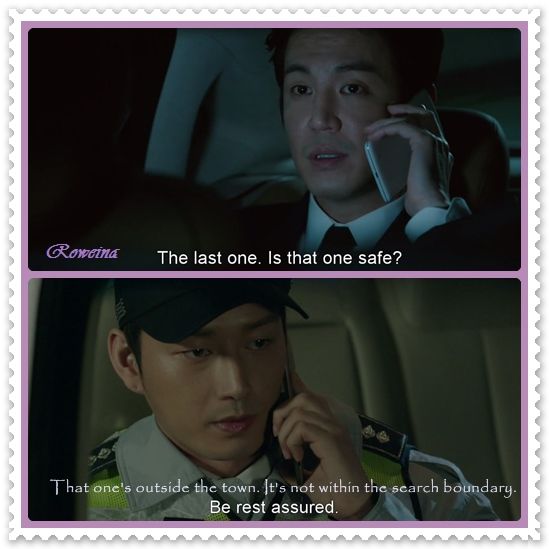 No need Tae Kyung to ensure it coz we know it wasnt Kim Do Jin. LOL….Just see the plate number. Its different. N also we dont want KDJ just die like that. XD….It just a scene that the writer need it for Tae Kyung leave Pres. Lee. XD….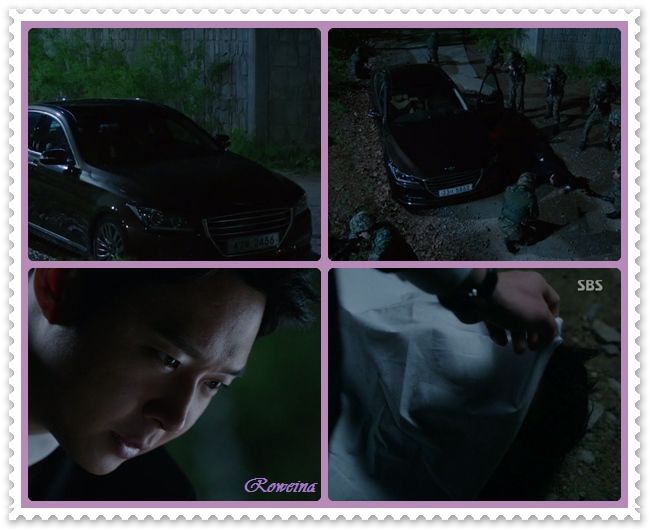 U cant give order to Pres. Lee, Tae Kyung…Think that Pres. Lee's best decision n U should understand that coz he trust U.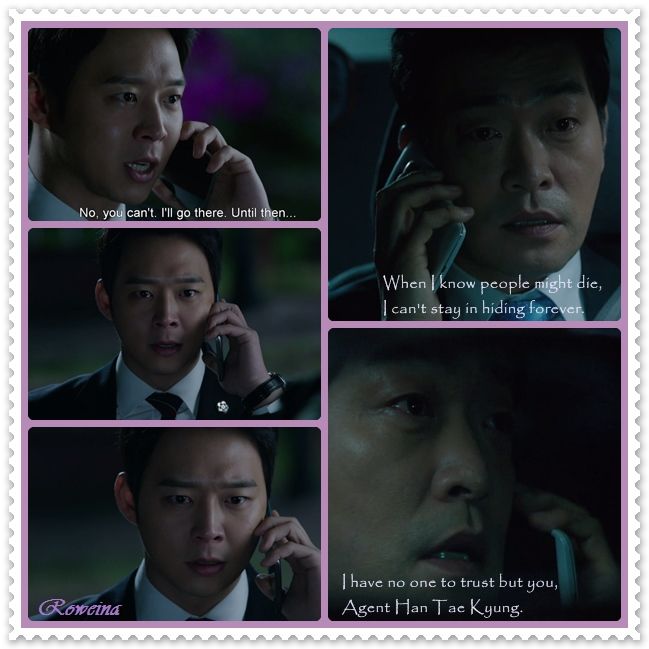 Aaahhh….Good sight Tae Kyung…
OMG…that Kim Do Jin….whatever happened the bomb must be set it off.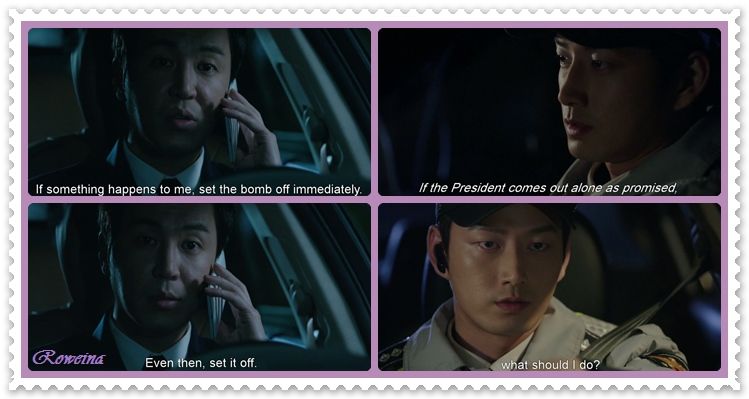 It was a good shot Tae Kyung. Btw, do U see that bullet? Wow, we can see many bullet flying.
Eh, what kind of gun is that? But I likey Tae Kyung keep running n shooting. Cool.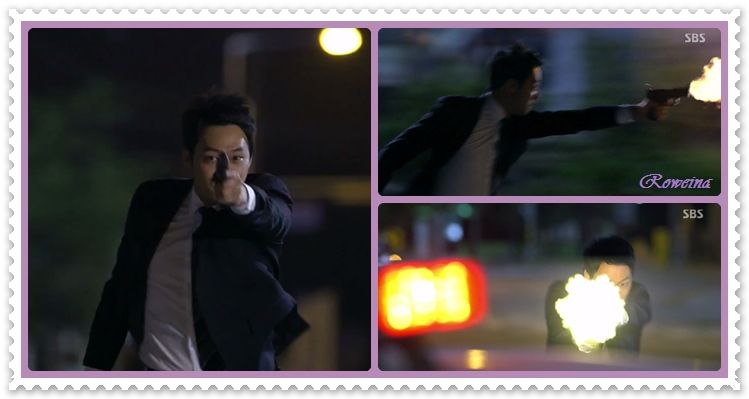 Ahhh…that's "good"….finally he got shoot. Soetimes scene like that can be a no sense scene. The Hero will not get shot even though so many flying bullet.
. N Tae Kyung got the shot on his left hand. The hand that he use to do things.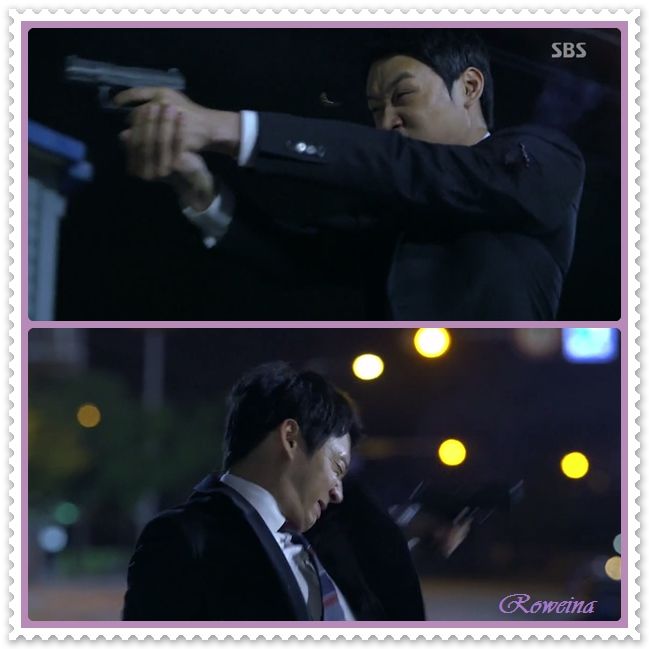 N finally Tae Kyung kill someone again. Oohh…that was the 3rd time he kill someone. Luckily he still can use his left hand.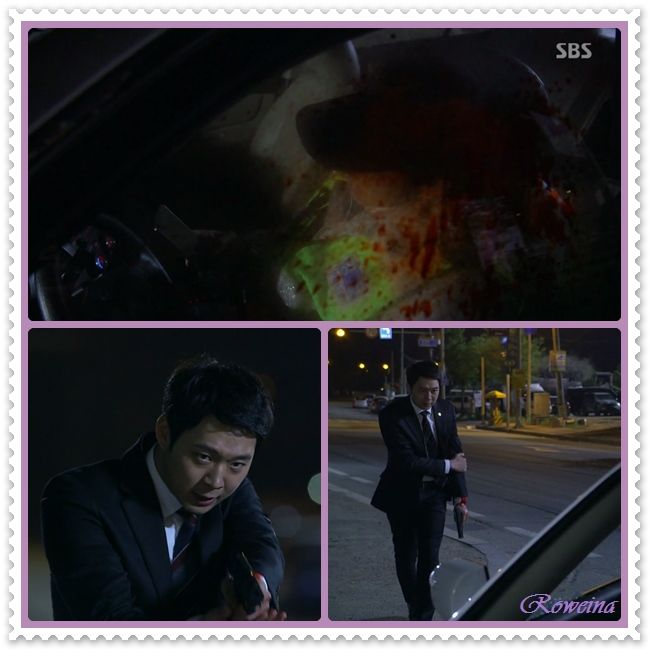 N like always happened on movie or drama, they came late. XD…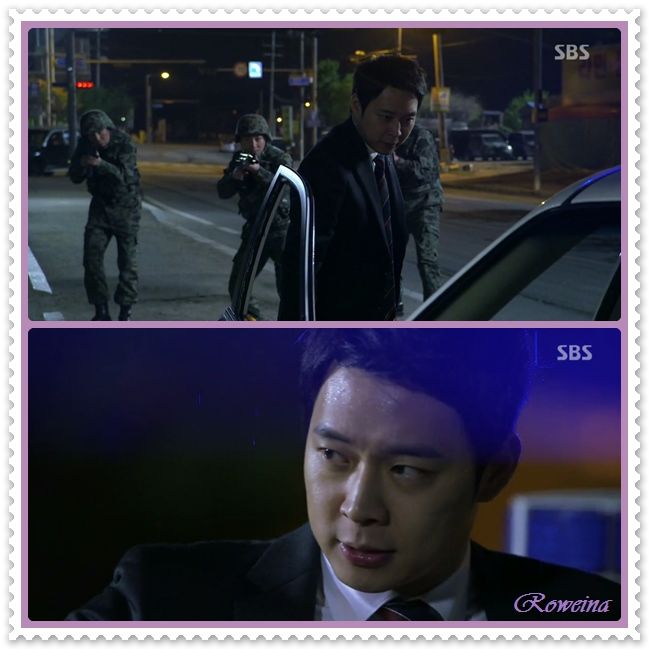 Btw, who is this little girl? I thought before thats her granddaughter. But she call her as a "MOM". Maybe its her daughter from 2nd hubby? Coz that girl isnt 16 years old. XD…..Think the casting division didnt read the description of this character? XD…
OOOwww…what a surprise? So Mr. Pres has his own plan.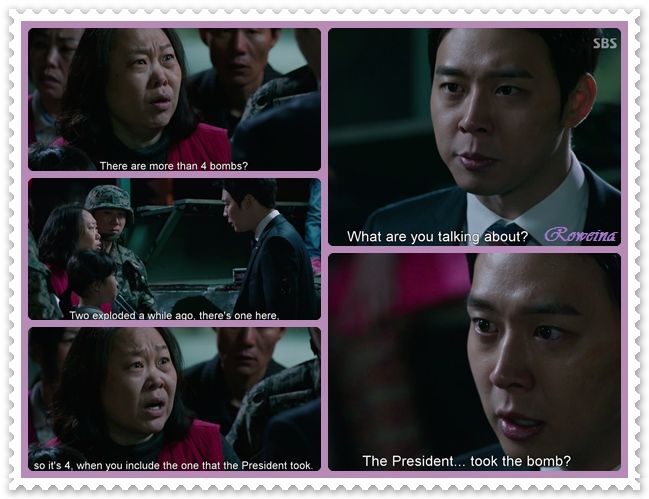 WOW….they put it on the vital area.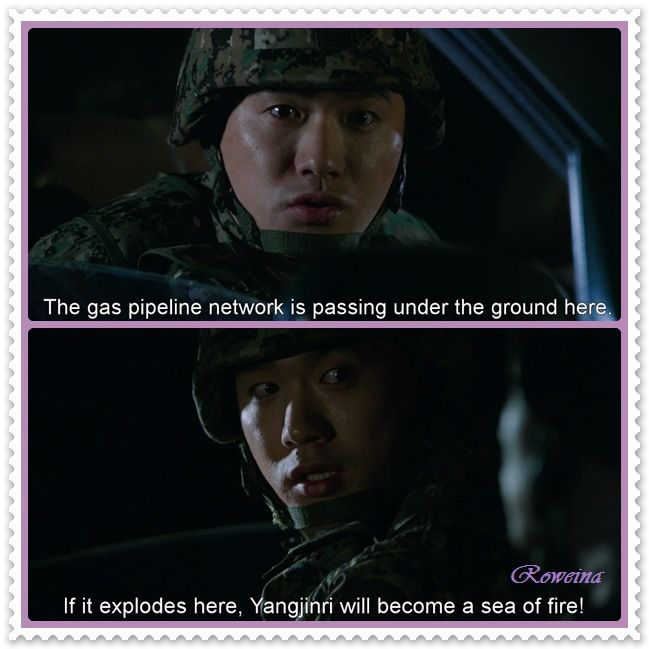 N I like that they gave us a different scene with the scene on eps. 12. So, we didnt know that Pres. Lee will borrow a car coz actually I was wonder how he can go there when watched ep. 12. Just walk?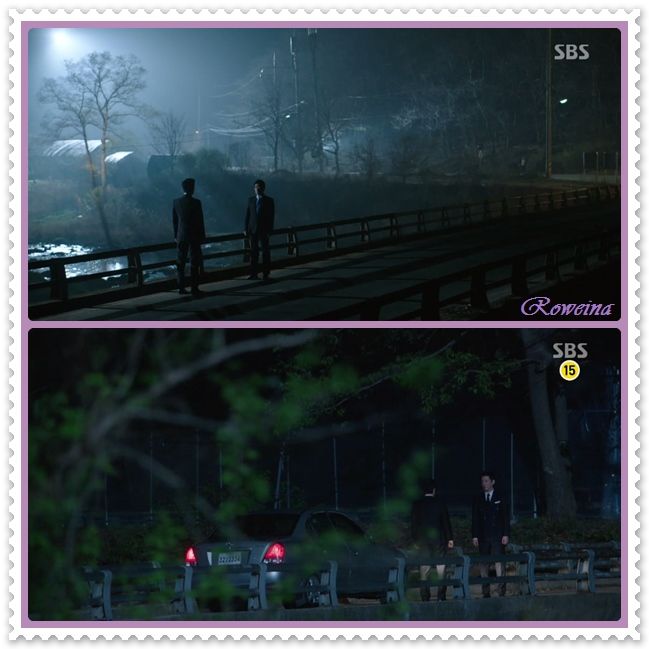 N Off course for this one. If they gave us scene like on the 2nd row pic, it will be no surprise that Tae Kyung get a shot.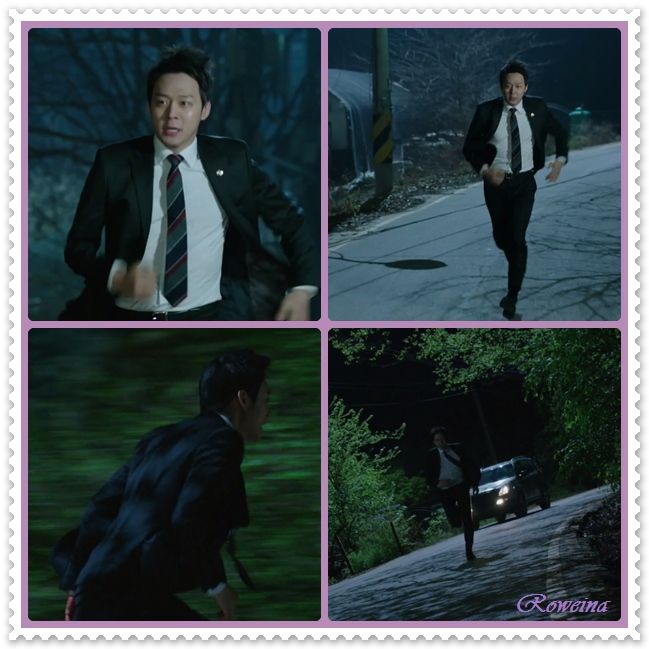 Ahhh…Pres Lee did like Bo Won did before. But this time we know that he already a plan.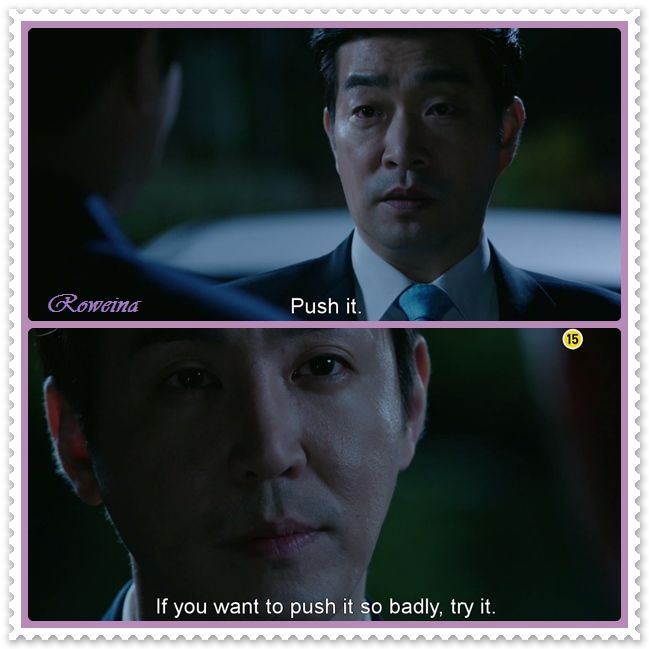 OOOwww….Tae Kyung's sweating. Might be one of the reason coz he just got a shot.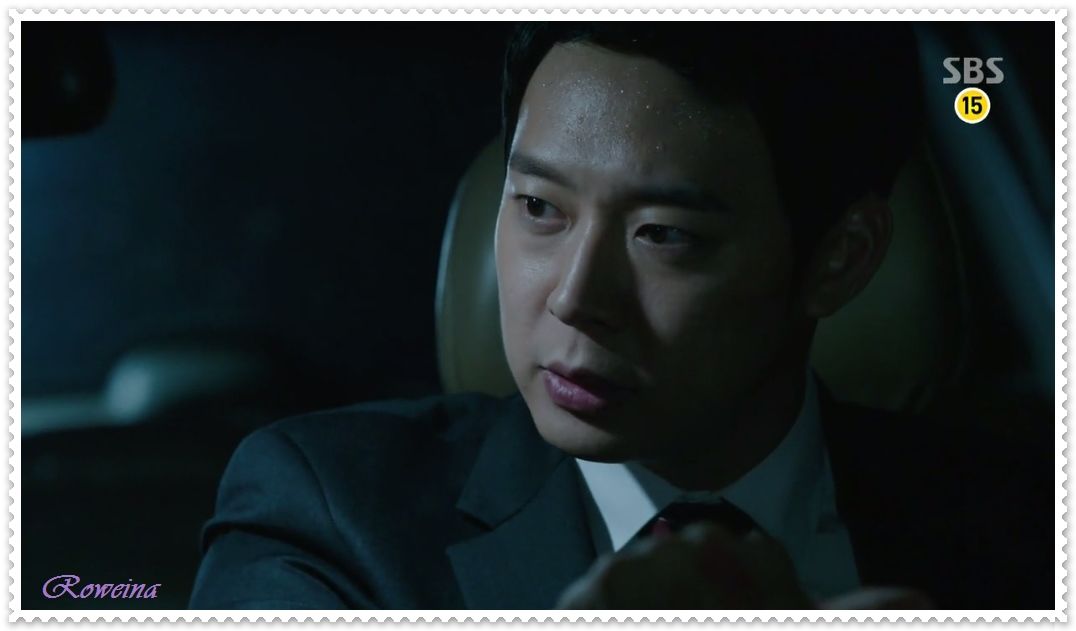 Aaahhhh….thats so true. That's the reality. Just because Money, money….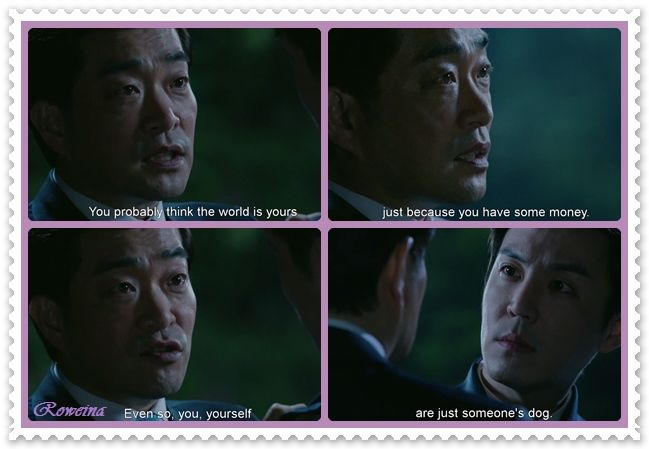 Oowww….Pres. Lee push Kim Do Jin….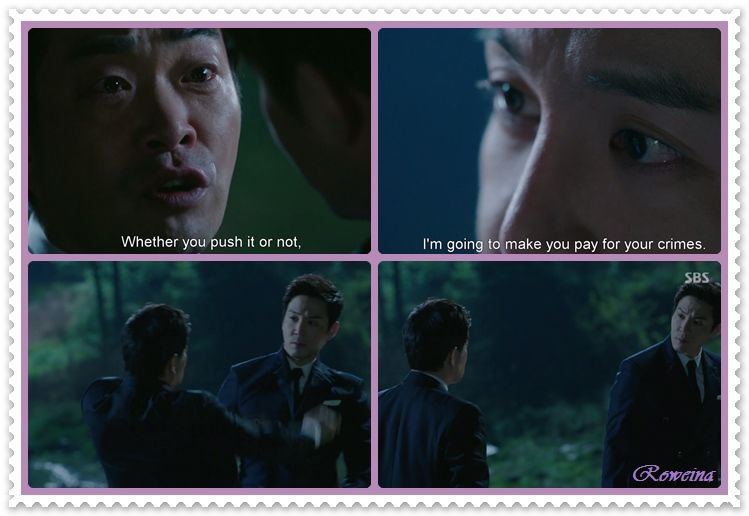 Aahh….another blooper….Why the plat number on the front was 09-7317 but on the back was 32-2334?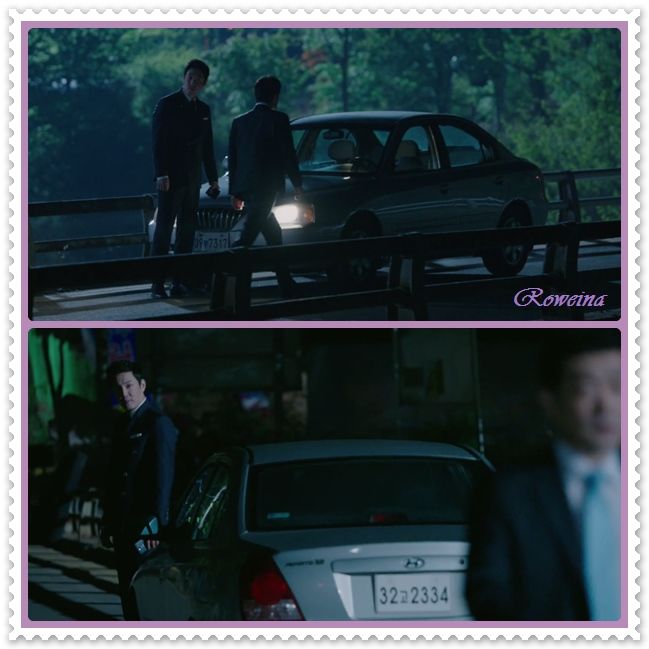 N he bit himself farewell….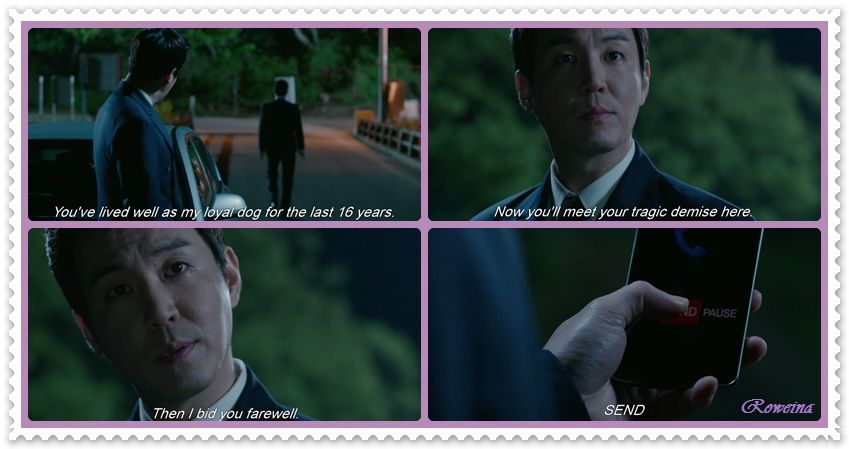 N Booommmm….On the screencap it looks "funny". I said before that I dont want Kim Do Jin die but it's okay coz of hiw own "weapon". The bomb became backfire for him.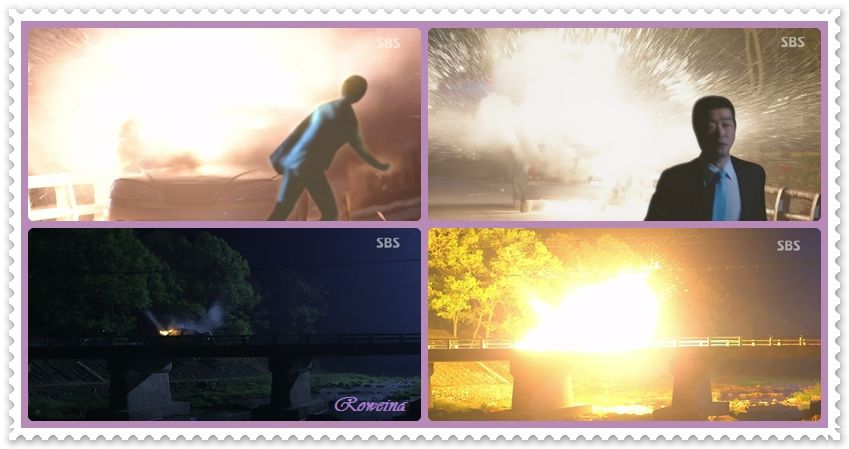 Ooohhh, U're late Tae Kyung….. Actually I prefer that they gave us the scene when the Lady told Tae Kyung that Pres. Lee took the bomb after this scene. More surprise.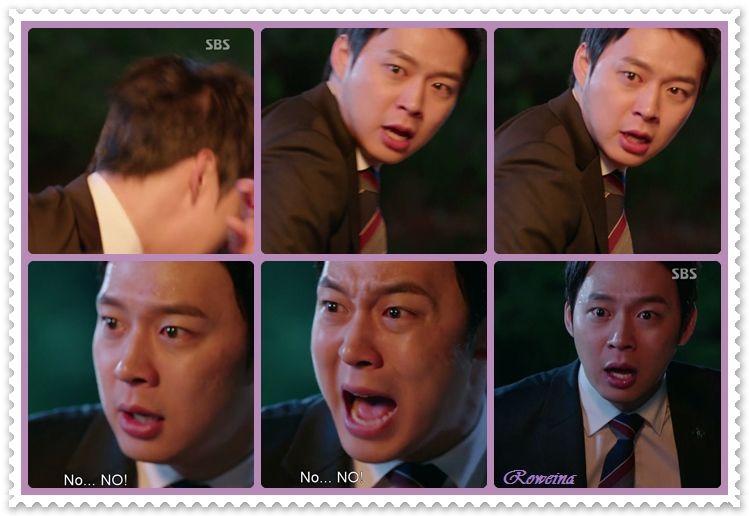 N luckily its K-Drama, so we can get a time jump. XD….Usually for action movie/drama, it just ended after the bad guy die. XD…n what is that? AAIIIII…..its Park Yoo Chun…..So cute……I was surprised when see that. LOL…..OMO…..Tae Kyung can be cute like that. XD….Cute n Sexy Water Boy…..can drink a gallon a day if the water boy is like that. LOL…..Can see him deliver water everyday. XD…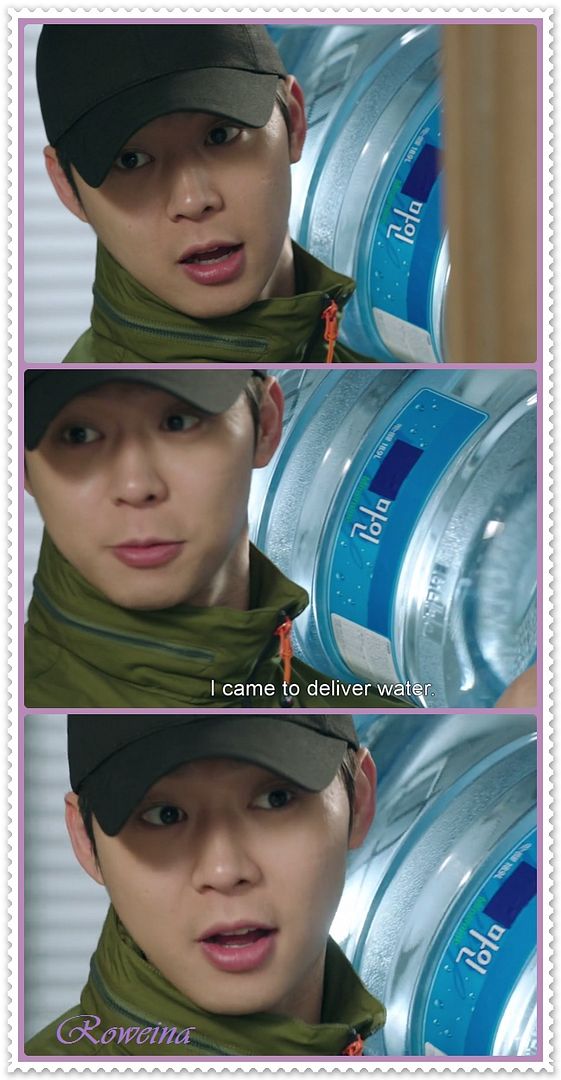 N how he can open the seal so fast? XD….One second he took the empty gallon n the a second later U just put it on the dispenser. XD….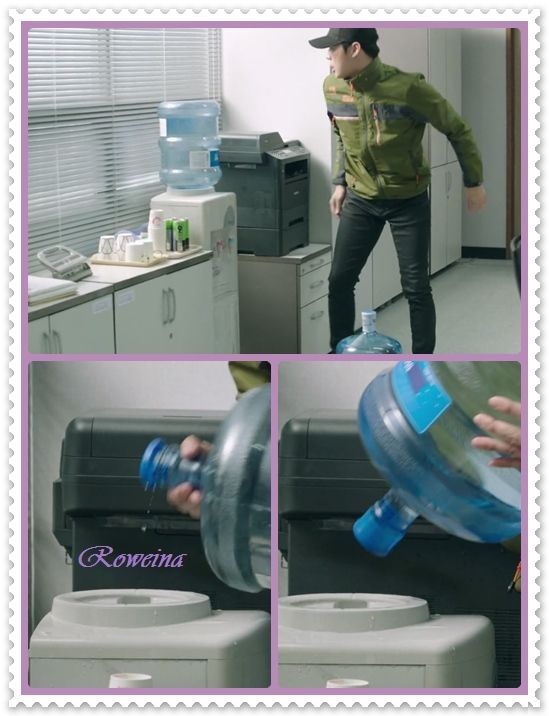 OMG….its HIM…Lee Dong Hi…..LOL…..Think he will famous now, XD….n he got a line. That "Please Work Hard" is for ChunNi, I think. LOL…..Btw, he had 2 scenes on 3 days? The 1st one was on that Train scene? Its that him? Think its him. N btw, ChunNi wore the same colour, Green jacket n black cap.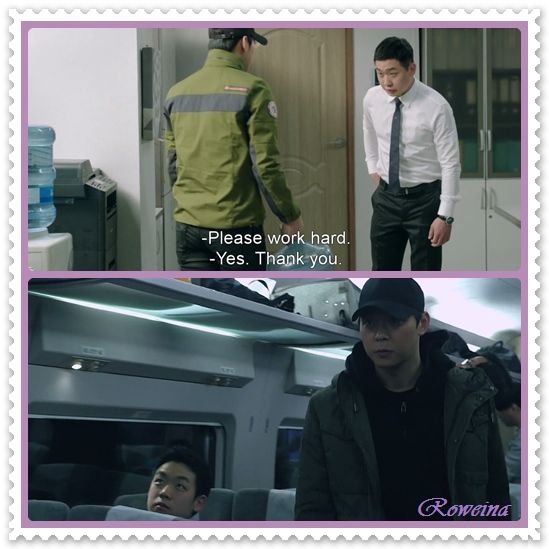 Luckily U had that scene Tae Kyung, coz I thought U no longer as SS. XD…and this scene was just a Fan Service. LOL……So, SS also must do undercover thinghy?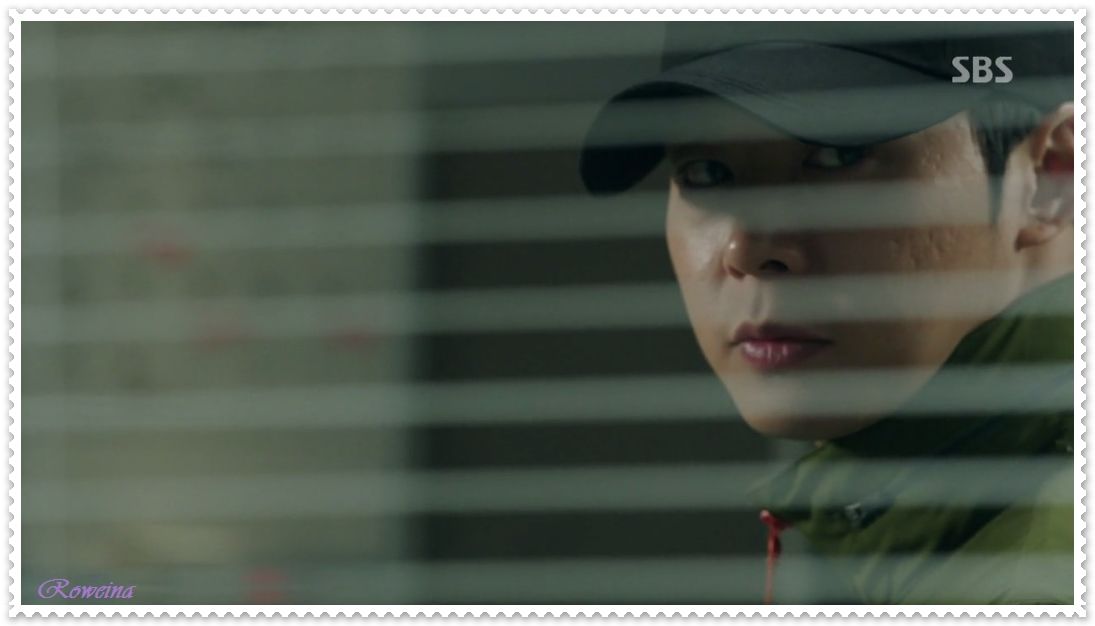 N here he is…our new Director. Why I forgot about him? Coz after the bus accident, he never pop in, so I thought he was die. N He always there on Tae Kyung's memory scene.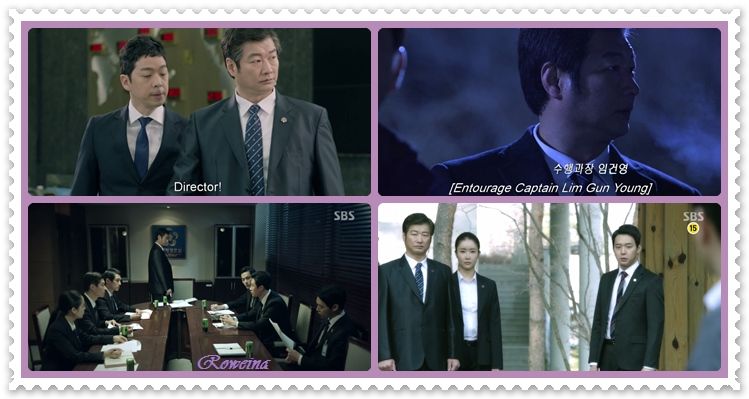 N its nice that he get a reward (Thank You) for helping our TaeBo.
N off course for our Bo Wonnie….yeah, award certificate. Proud of U Girl..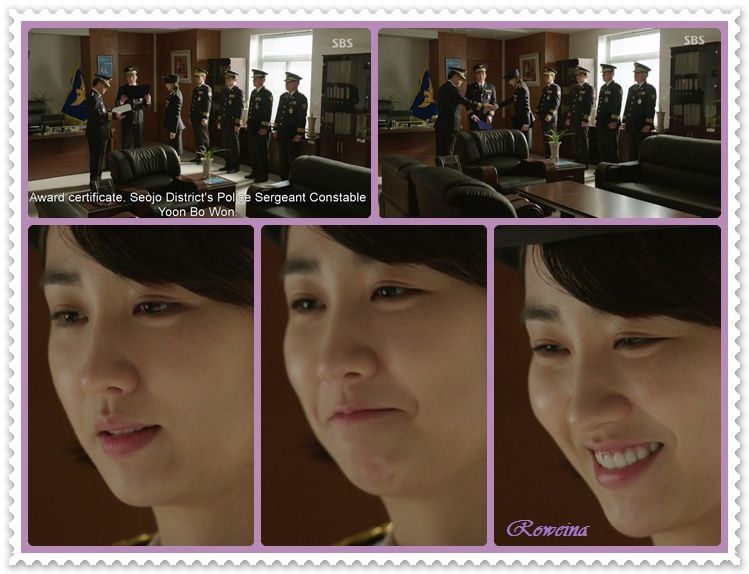 Still happy n giggling n even the prisoner look at her.
.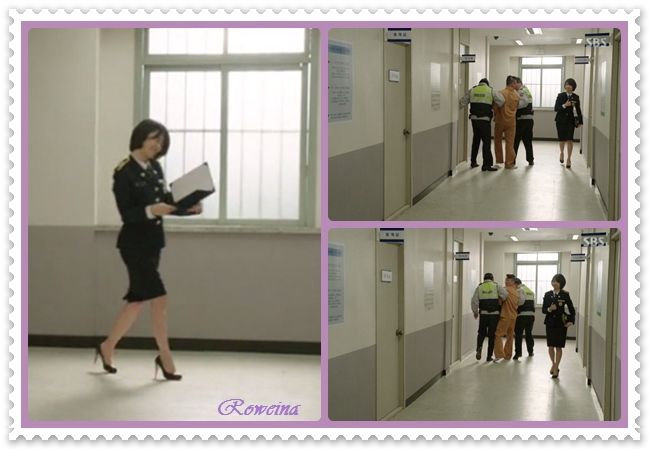 Oooww….is that U? U have a different hairstyle now n looks like that everyone are transferred to Seoul. LOL…..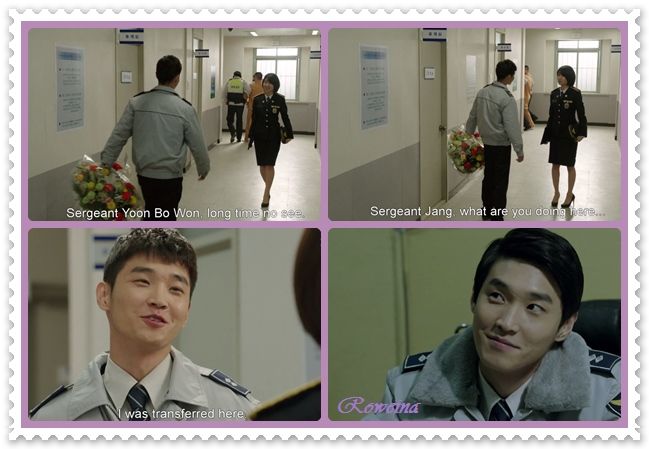 Hahha…..We're not that close n U give me flower?……LOL Bo Won…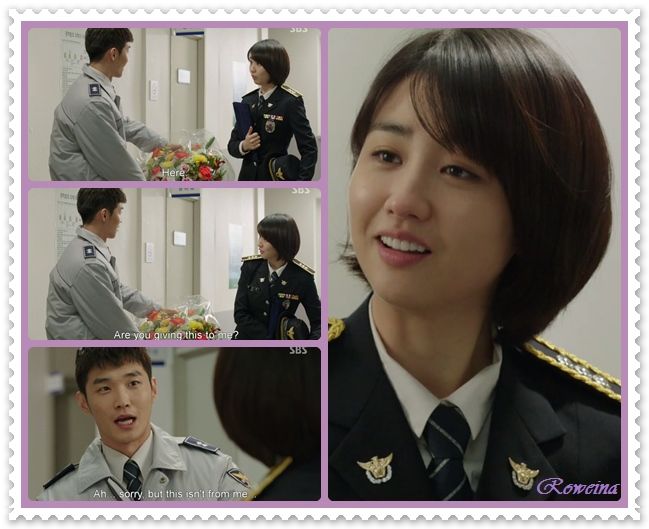 Aahhhh…..Bo Wonnie….It's from ur secret admirer. XD….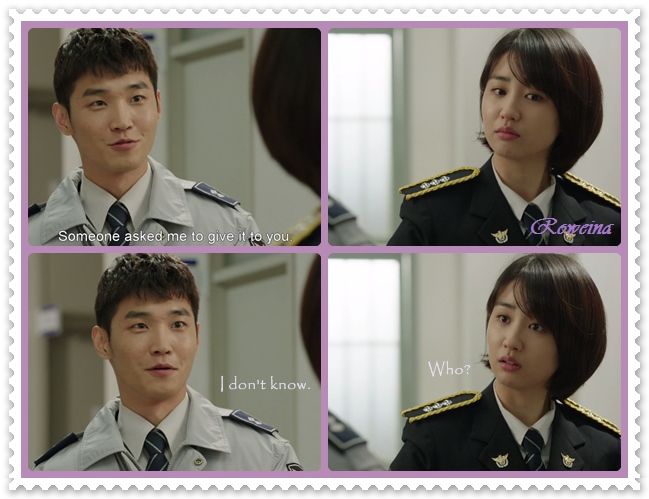 Aahh…he knew that BoWon got Award Certificate.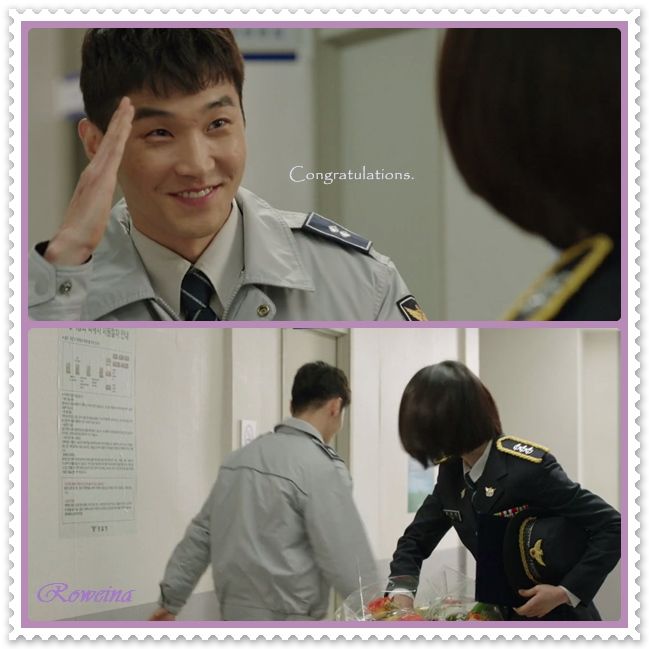 Hahhaa…okie, its kinda hard to take something when U wear a skirt. XD…Btw, think its kinda hard to recognize someone's handwriting in hangul? Or might be not?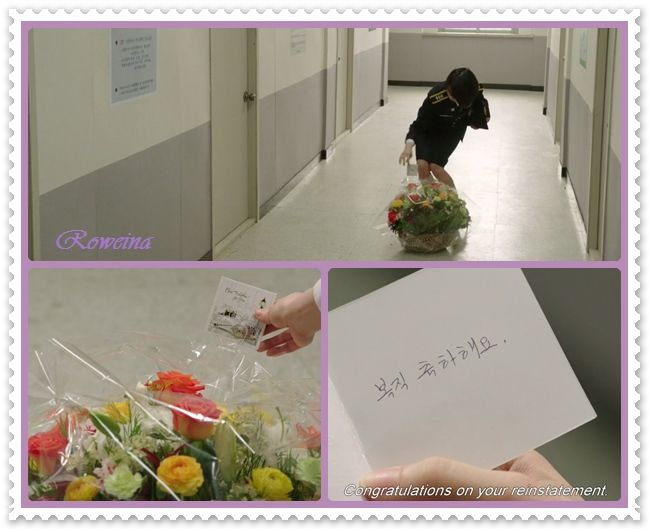 Bo Wonnie…U know from whom that flower. XD…..
My theory are she told Tae Kyung that she will go to Seoul to take the award but never expected will get Flowers for the congratulations or she didnt tell Tae Kyung but Tae Kyung has informant for that. LOL….like what happened on eps. 8.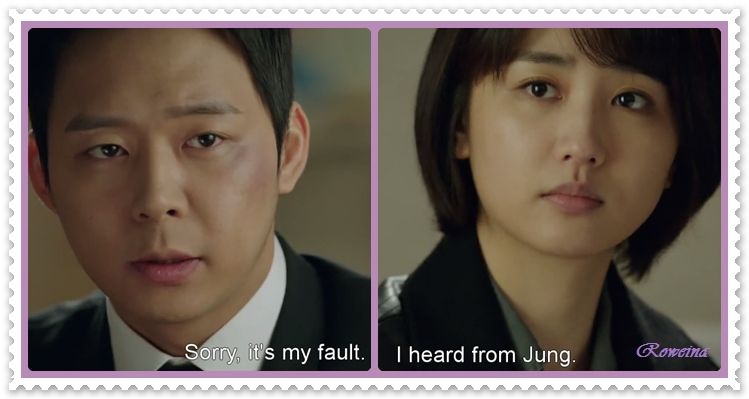 Btw, which one is Jung? XD….
N Wow Tae Kyung….U're a romantic guy….n the flower is big. XD…Btw, so in Korea, we can order everything mobile….no need go to the shop, the seller will go to anywhere. Even when U're in the park/street.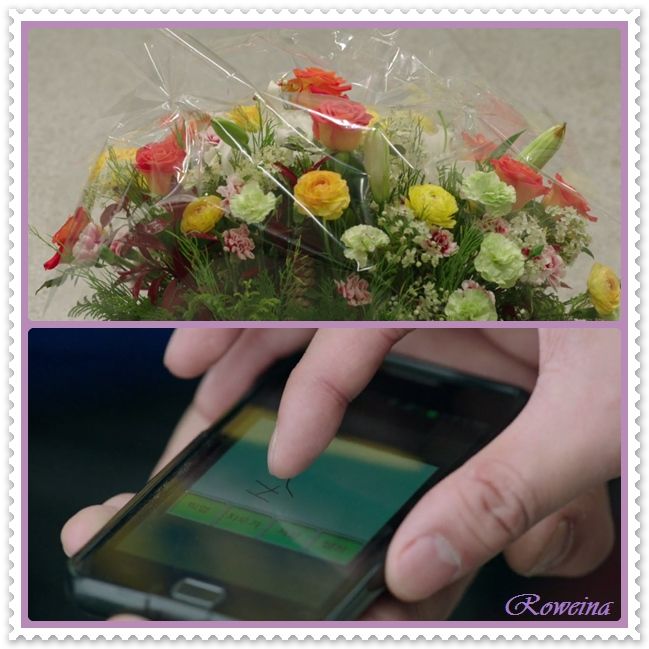 LOL….Mr. Park….what are u doing? So curios? XD…. N this scene also a fan service.. XD…..Love the black Tee….n why walk like a model? XD…..Thats so ChunNi….Shirt, jeans n cap. XD…..LOVE IT.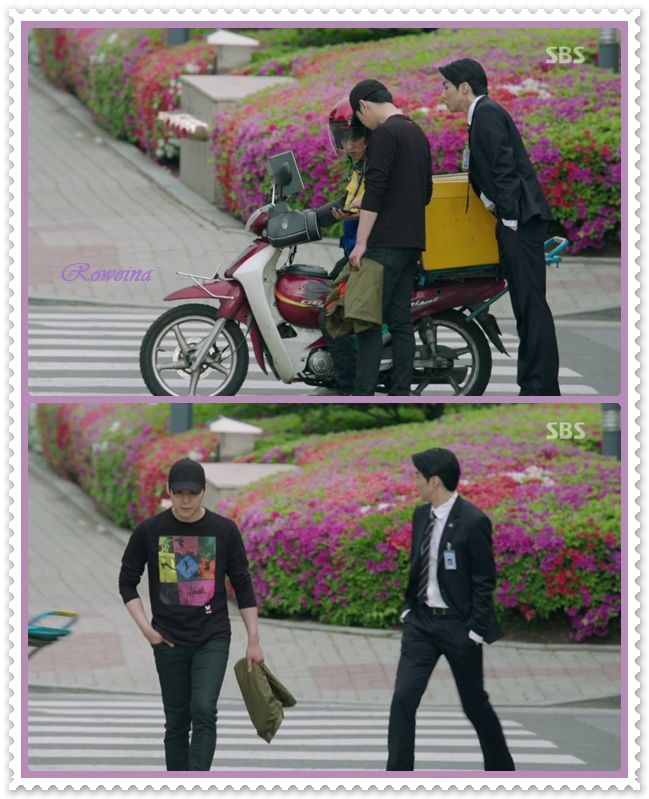 Curious friend n Tae Kyung, if U dont wanna get many question. DON'T order it in front of ur friend.
.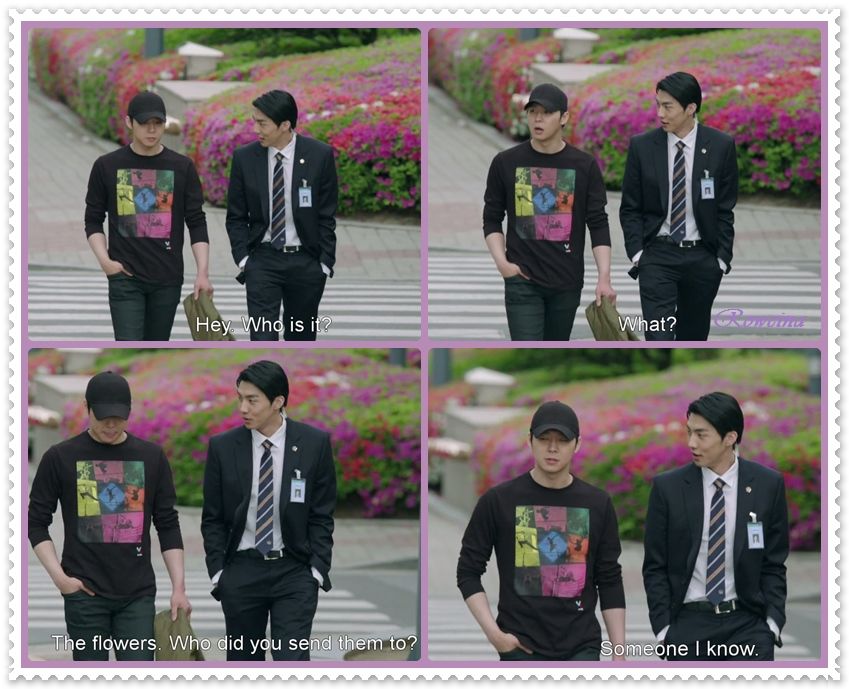 Persistent friend. XD…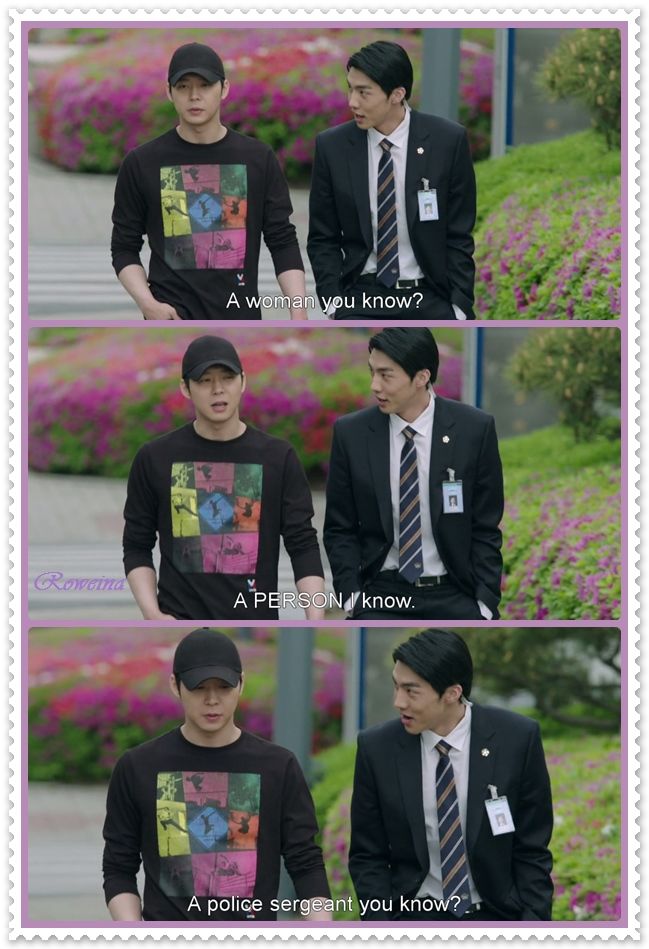 LOL…..His gaze can kill U, Mr. Park. XD….n LOL…..why so eazy to give up, Tae Kyung? XD…..U can dont give him the answer, U know…..But I think U want ur friend know it. LOL….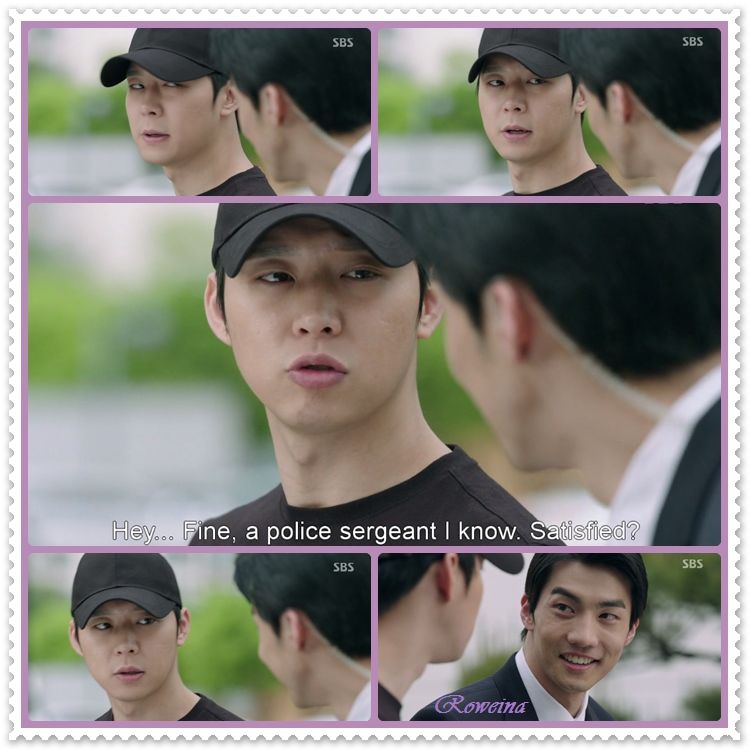 Got 2 different subs. XD….but the meaning were the same. His guess that Tae Kyung send the flower to Bo Won is right.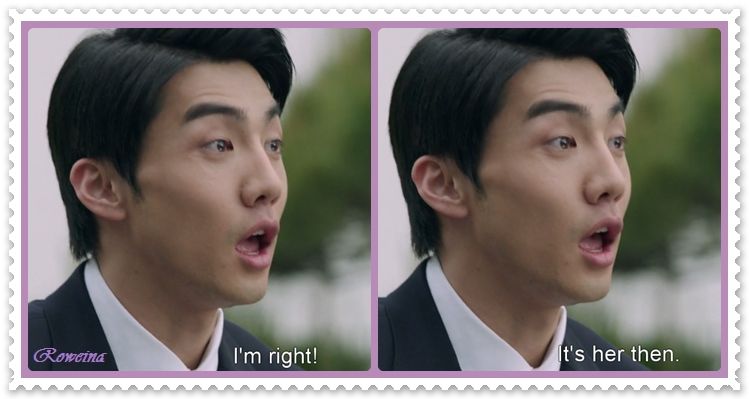 Ahhh….what a reality?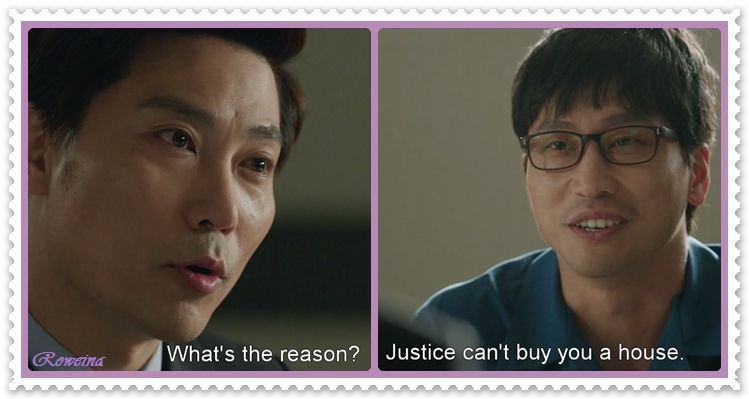 The Message from 3 Days.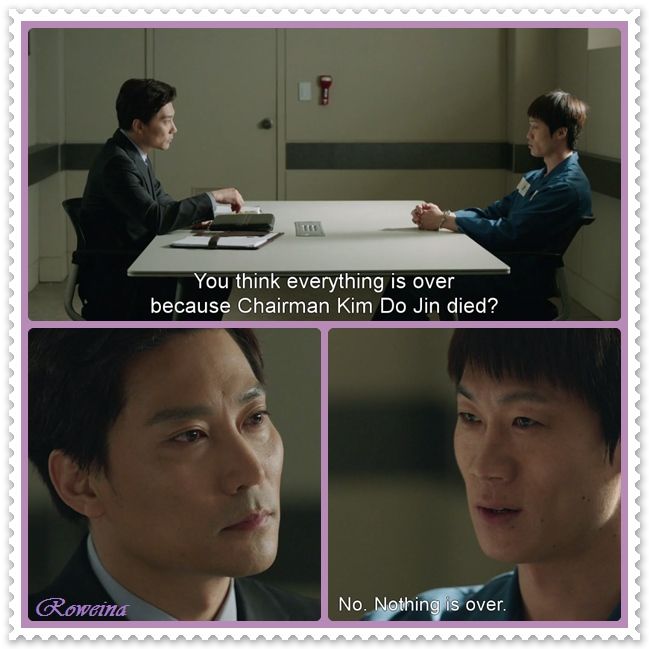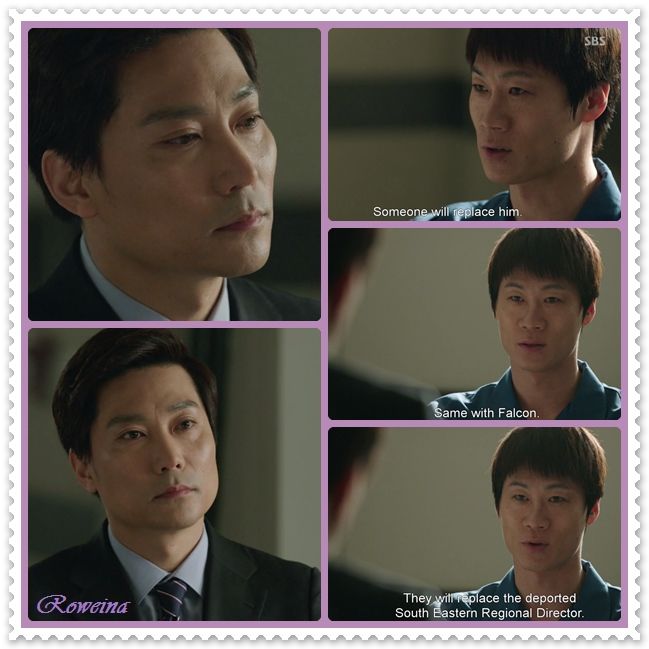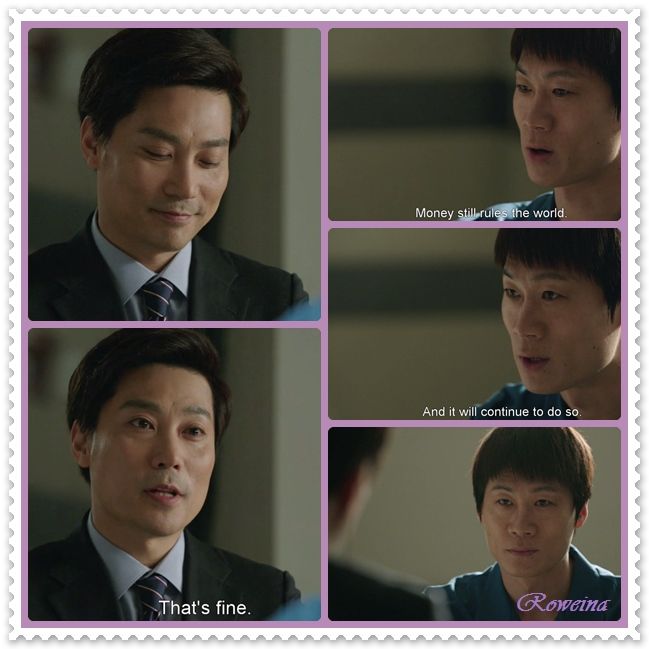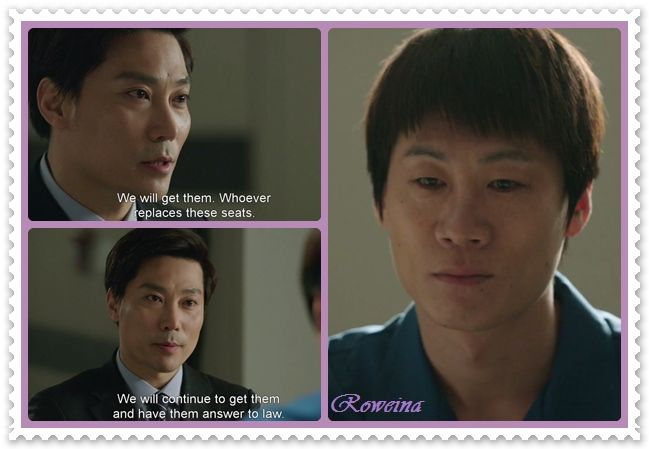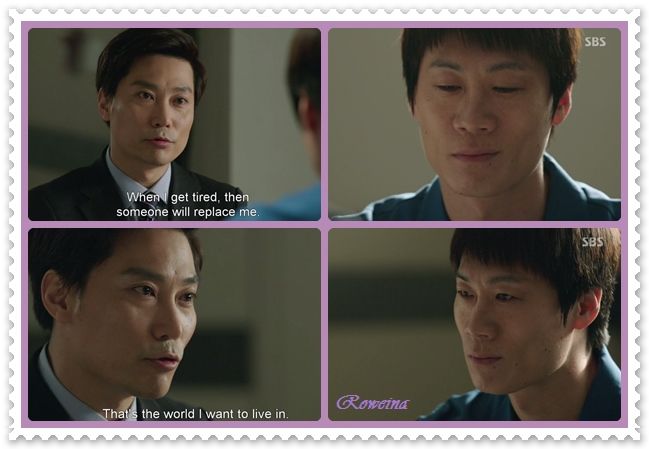 N think this is the reason why the writer made SP Choi still alive. He still has many things to do.
Oooo TaoBao.com….lol…sound like TaeBo….XD….So, the date might be March 25th. N Btw…..wow….finally Bo Won wear a make up n can see her wear a different color. LOL….
Hahhaa….she bought the expensive ones. WOW….only once had a dinner with Tae Kyung n now U already know his taste? XD…..ahhhh….get an award n back to work again, that things must be celebrated. 2nd Dinner Date n now her turn to pay. XD….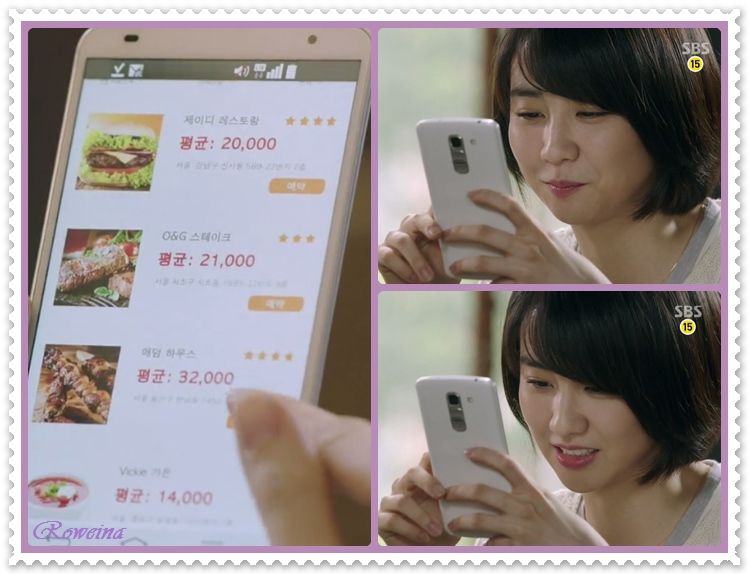 XD…Full Concentration Bo Won…even U didnt realize that SP Choi had arrived.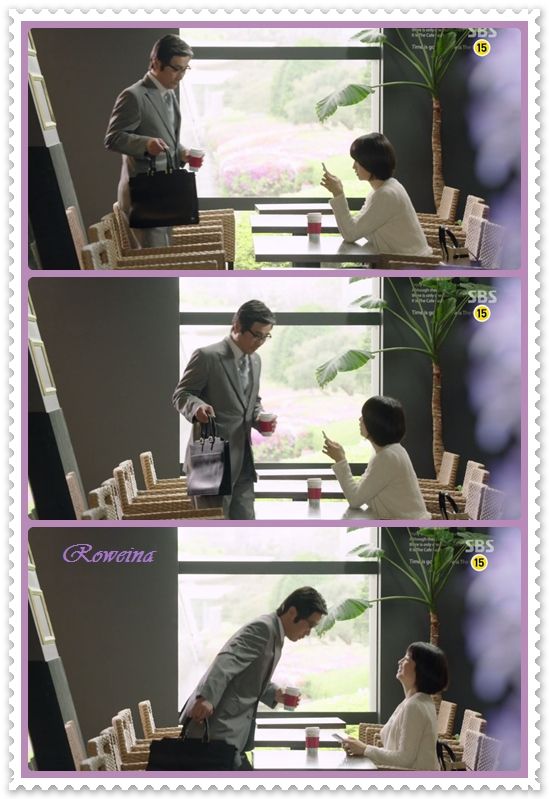 N even he wonder it. XD….Finding a restaurant that will suit with Tae Kyung's taste. XD….
Hahaha…yeah, not a date just a Dinner. XD…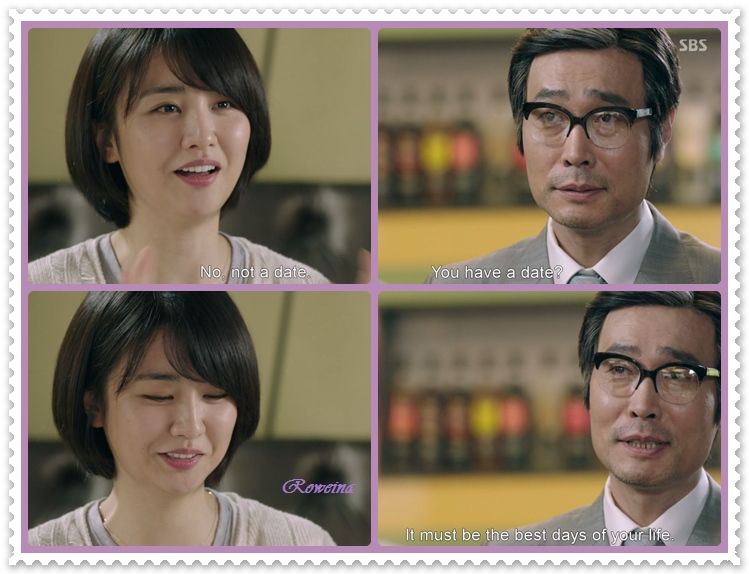 BW: "Should change the topic now" . XD….I'm glad that he's fine. Ahhh…this thing the reason why she ask him to meet.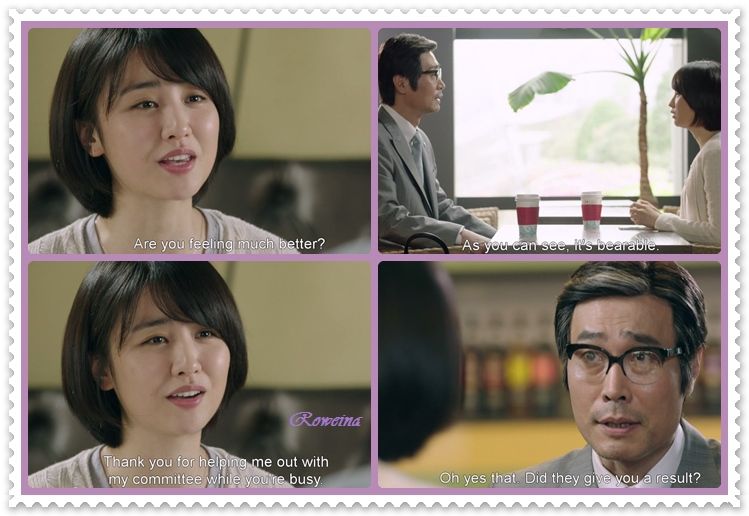 Aaahhhh….her expression is so cute. So happy n it looks like she wanna give a surprise. LOL…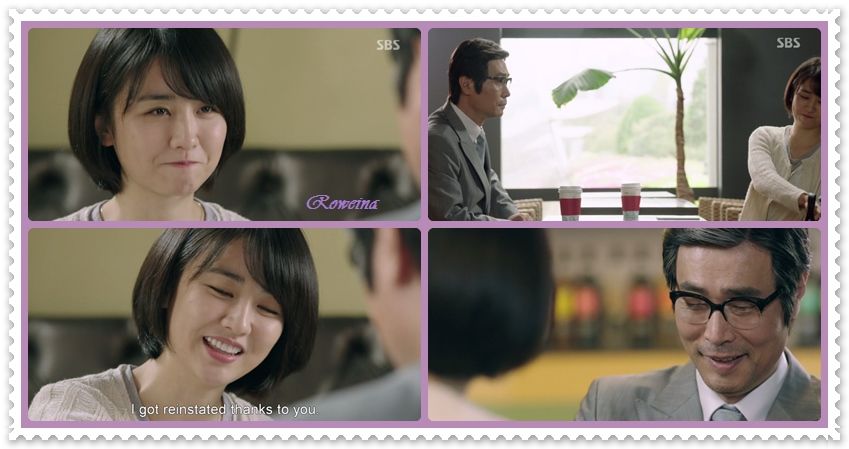 N thats it….the surprise….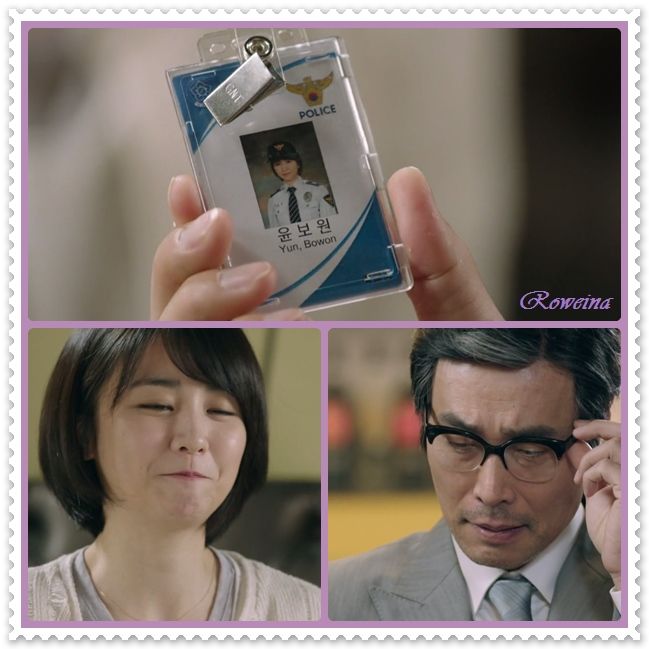 She move to Seoul……YIPPPIII….Had a wish before that hope after everything settled, she will move to Seoul. My wish before, she can work with SP Choi, but gladly she has transffered to Seoul…..aahhh…more easy to meet.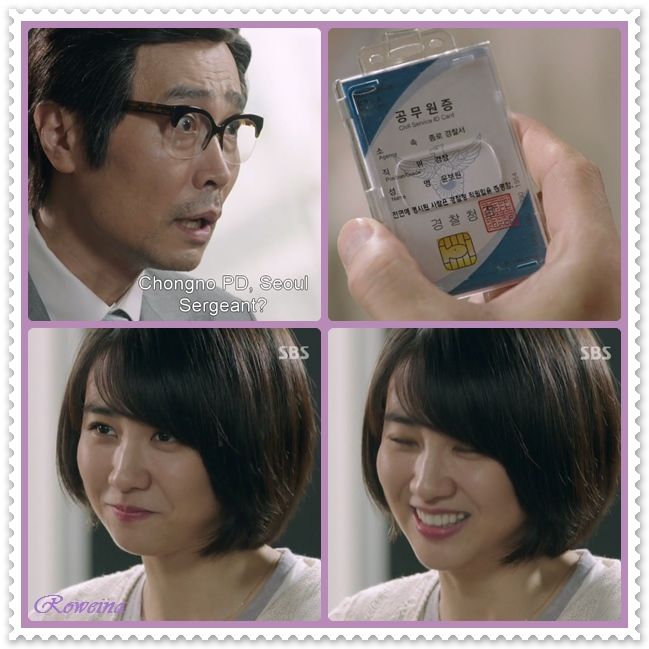 Okie…that "I will see you more often" also for Tae Kyung. XD….Yeah, U can do it Bo Wonnie….be a better cop.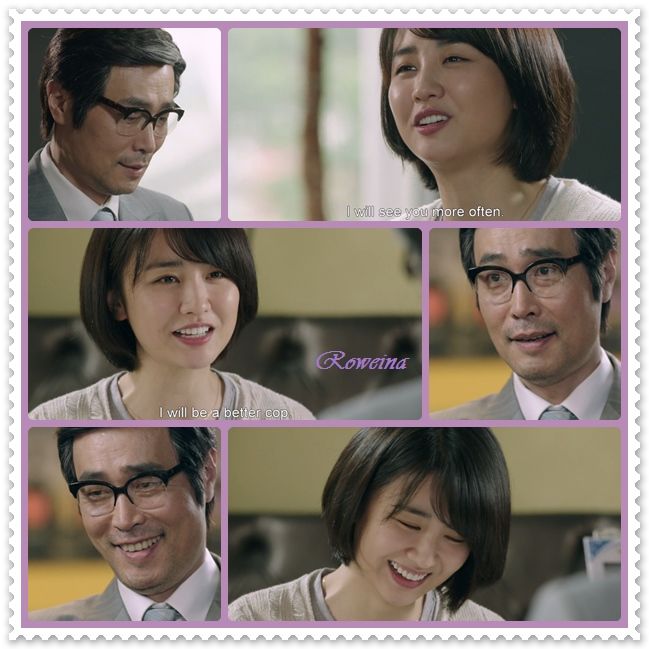 Wahhh…like a proud Father n his daughter. Dont know if BW's parents still alive or not but SP Choi can be her godfather like TK with Pres. Lee…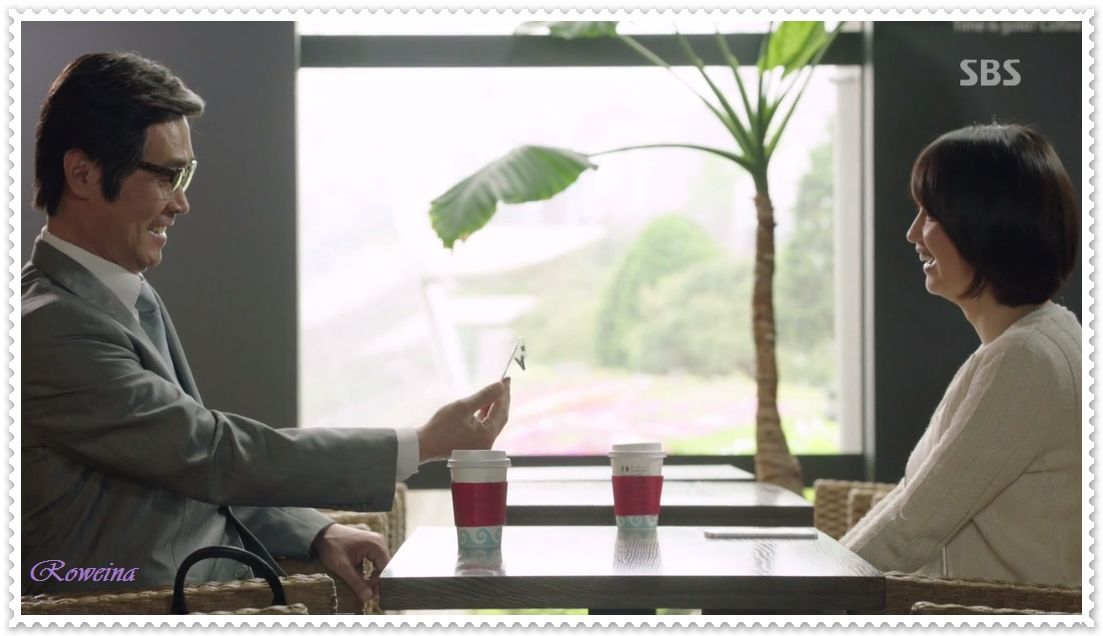 I think before she came to that place, BW already call Tae Kyung. Coz how did she know that Tae Kyung was there. Coz usually he's on Blue House. So Bo Won really2 busy that day. Arrived at Seoul, get an award, meeting with SP Choi n the last thing on his agenda was Dinner with Tae Kyung. XD….But I think she just call that she's at Seoul, can we meet? Thats for fulfill their wish before, " Want to see you again if there is an opportunity in the near future". XD….so, this is the time.
BW:" ahhh, there he is, no need to call him that I'll already arrived"…n even with his undercover clothes, the jacket n cap, she still can recognize U, Tae Kyung. XD…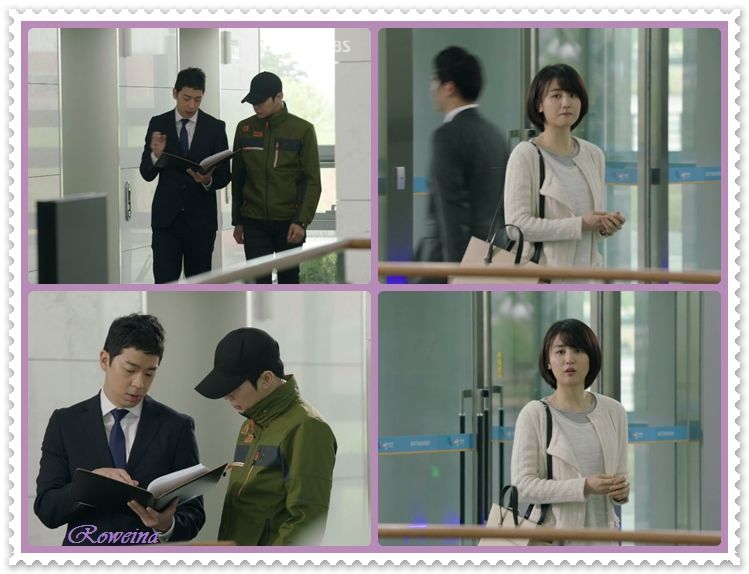 LOL….the expressions. Happy to finally can see him again then shy then "ottoke, what would I do" ; "Okie, he will also happy to see me again"; : OOOhhh, he's so handsome".
..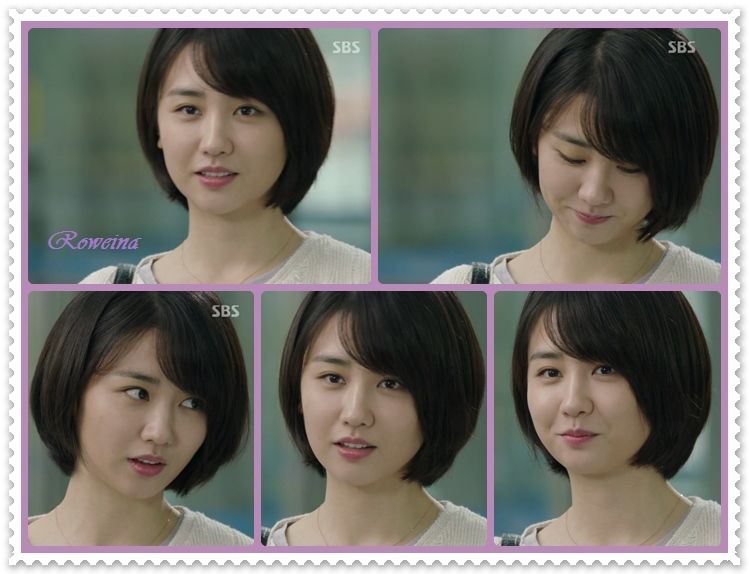 OOO….Mr. Park is on there too n he also can recognize her even though only meet her once. XD…..n there U go our Super Hearing Tae Kyung.
..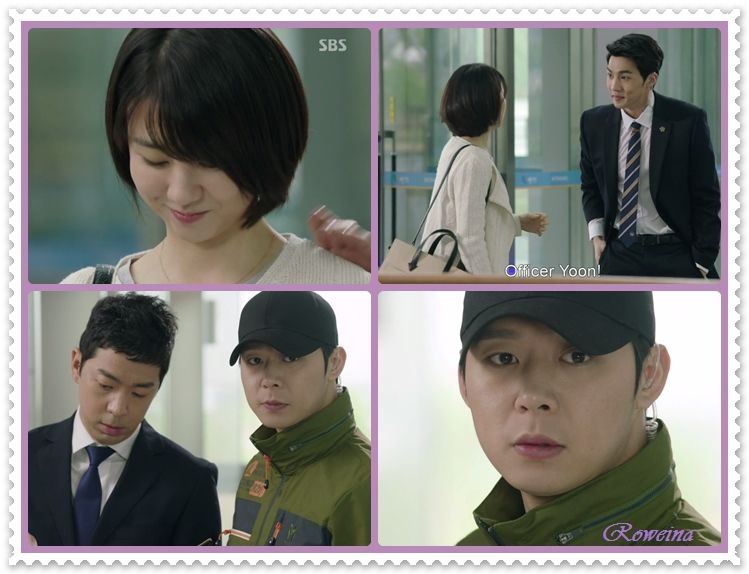 BINGO…..U're right Mr. Park…..XD…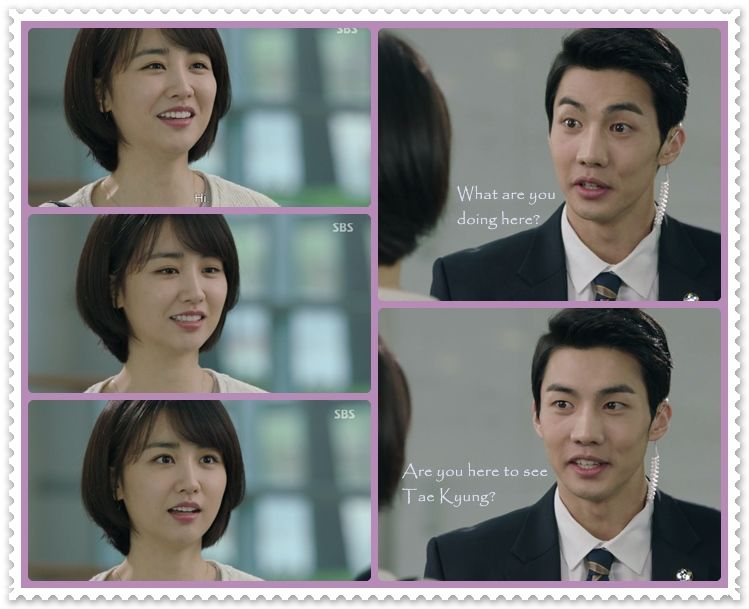 LOL….Bo Wonnie…why U cant answer that question? It's so obvious that U come to see Tae Kyung……she's so shy.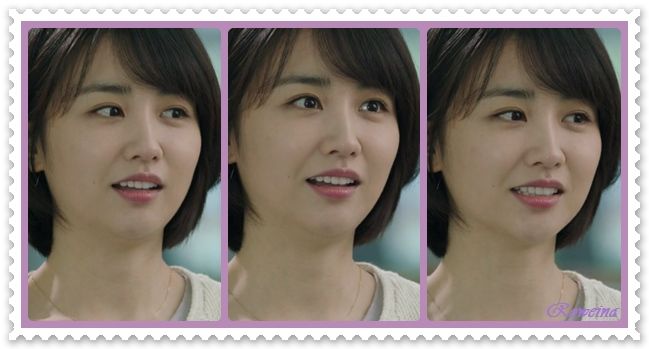 LOL…Tae Kyung…..U still look at them? Fortunately ur boss (dont know who he is, LOL)….has done with U. Think U will not hear anything that ur boss say coz no more concentration to the job. LOL…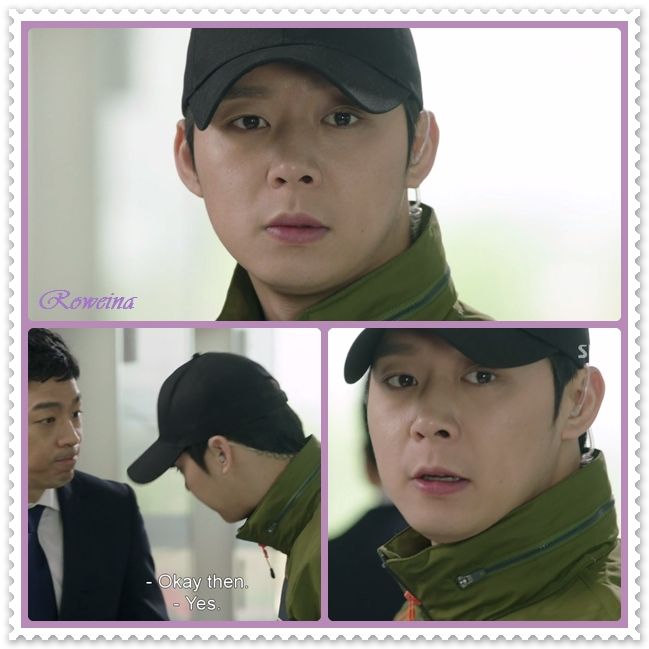 OOOwww…so care….btw, I didnt see anything on her sweater. LOL….Just an excuse? XD……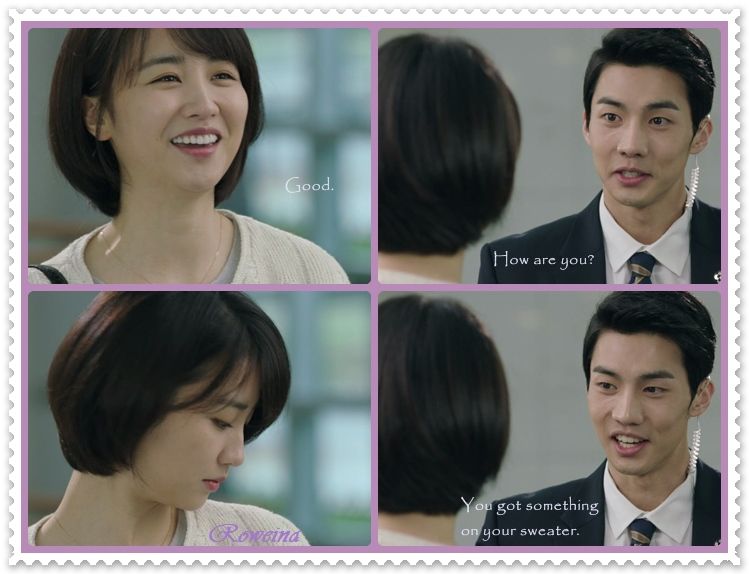 Btw, for Tae Kyung's inner monologue, credit to my friend @mcromance on TaeBo's thread in Soompi. Thank You for gave me ur permission to use that so no need for me to read Tae Kyung's mind, XD…. n I use different color with the real sub n as always, its Purple. LOL….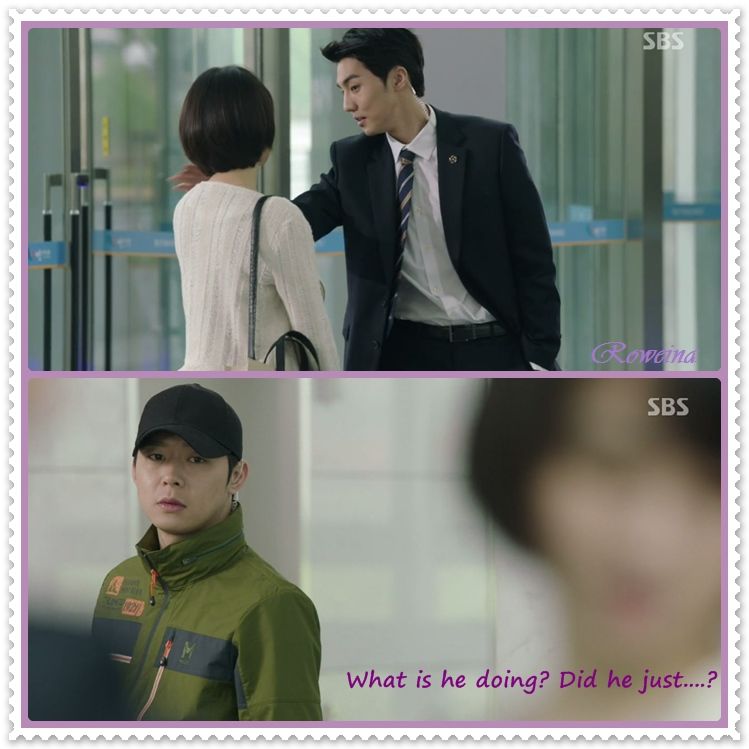 Oh, My….Bo Woonie….coz of your smile, Mr. Park ask U that. Wait n grabbing a cup of coffee n chit chat.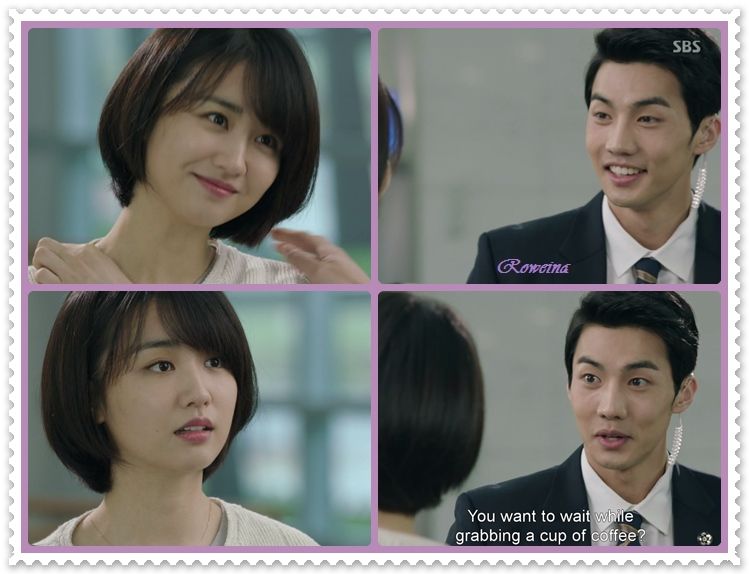 Even though he knew that Tae Kyung send her flower but he still remember this…LOL…..So, there is still a chance. XD…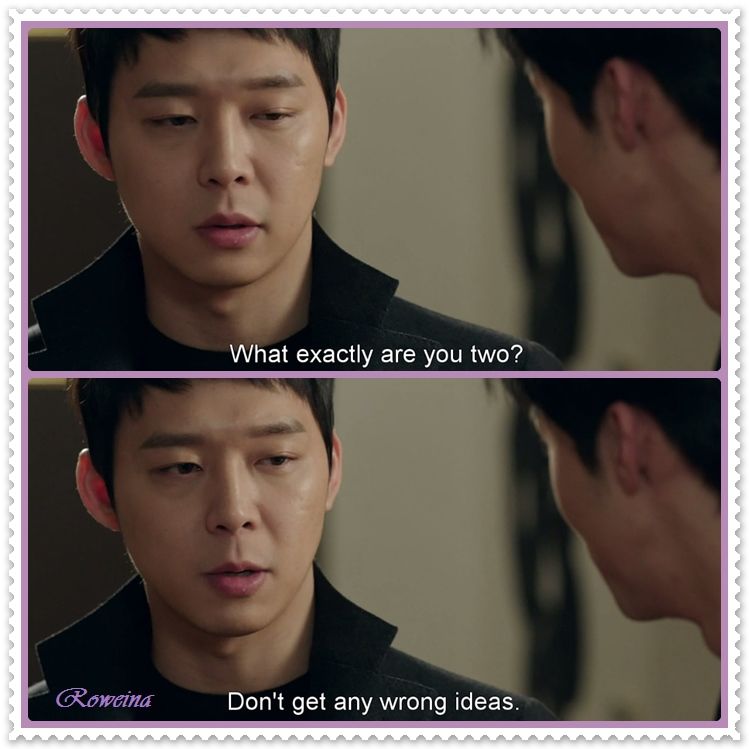 N off course our Bo Wonnie will not reject it. It's just an offer from Tae Kyung's friend. N LOL…he even must say that he just got out of work. So, I can accompany you for long time. LOL…..n hope that Tae Kyung will not come yet.
..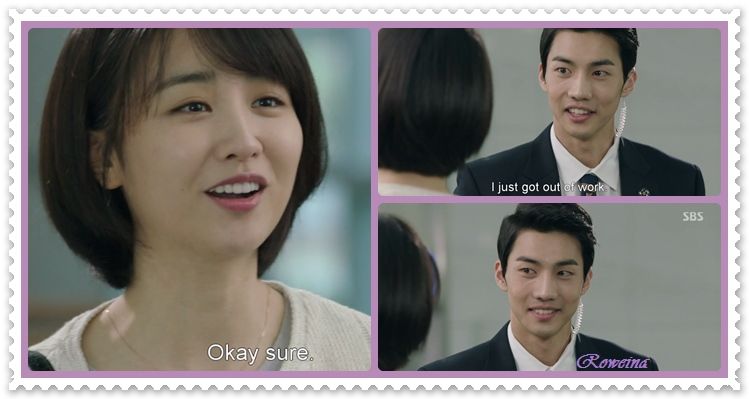 Yo Bo Won…no need to look at him like that. XD…Yes, he's taller than our Tae Kyung. XD…. n there U go, finally we know his name. LOL….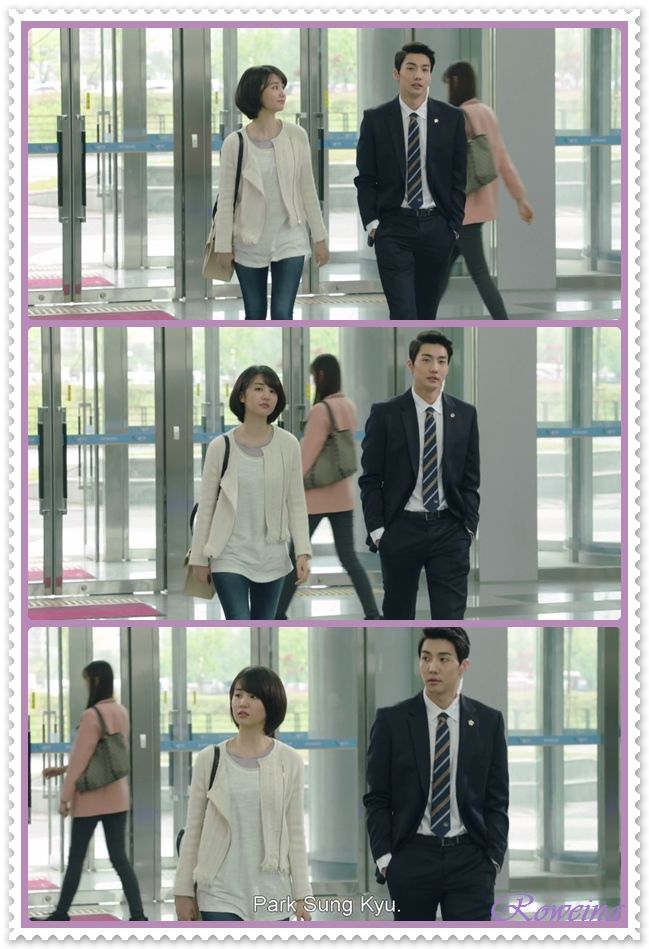 PSK: "Aigooo…Tae Kyung is here"…n BW was nervous….look at her hand. XD….Luckily she still has courage to look at Tae Kyung. XD…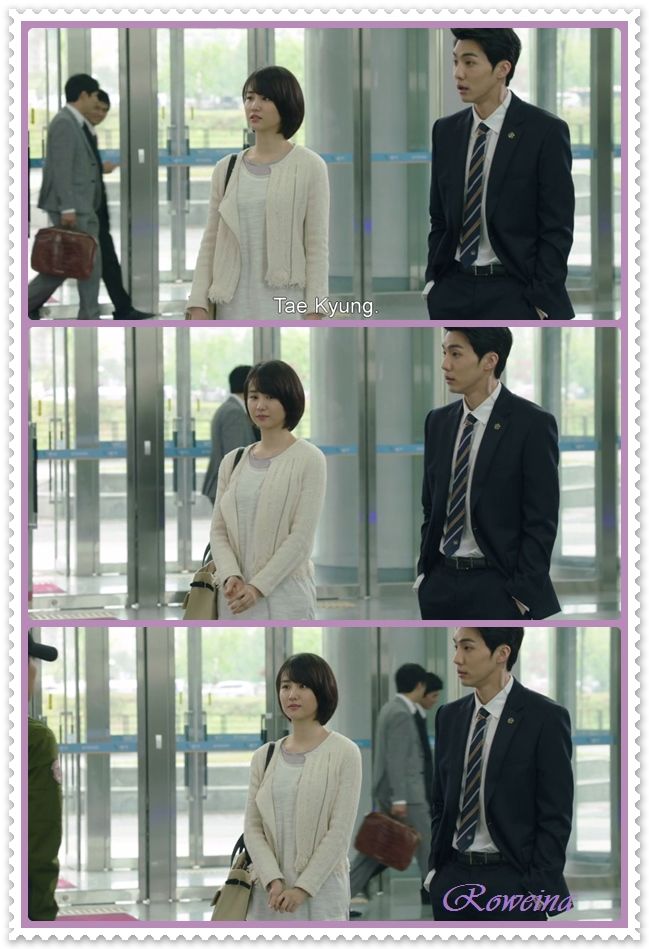 N Tae Kyung….
N there U go, the easiest/the fastest question that will pop in. N he act like he is the boss. LOL….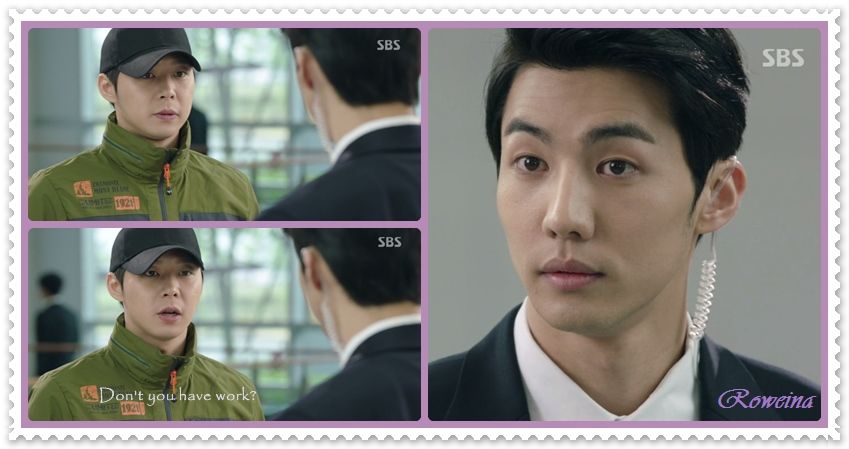 LOL…..Tae Kyung…….BW:"hhhmmmm, why he didnt say Hi to me and ask me something". "Why he ignore me?"….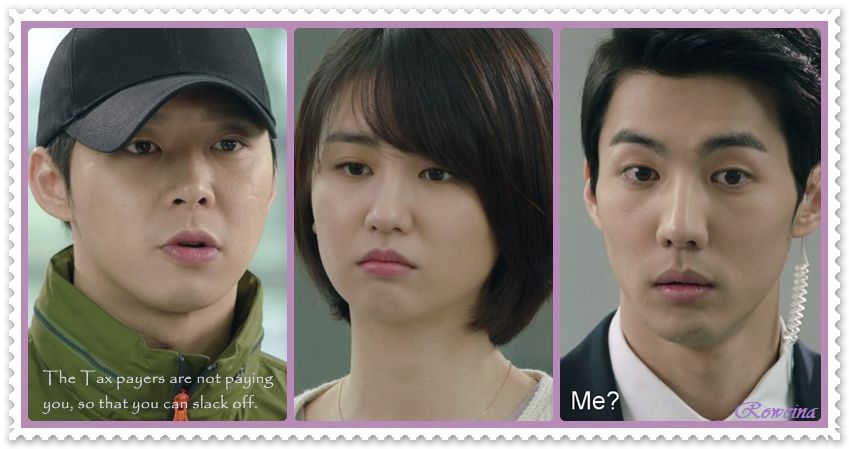 There U go….the answer. Then Bo Won look at him n waiting for his statement about that n Tae Kyung "….Oh, No….."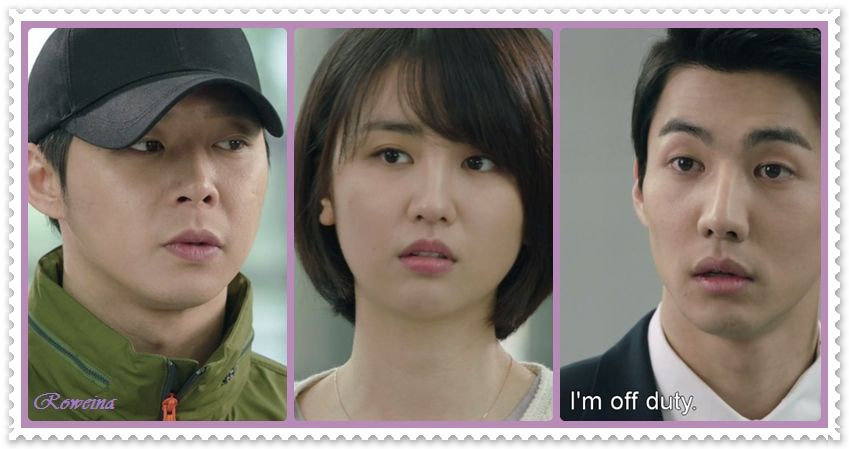 TK: "Okie, so must thinking another excuse for getting rid of him." "aahhh….must use Boss thinghy….that the thing that every employee will worry about". XD…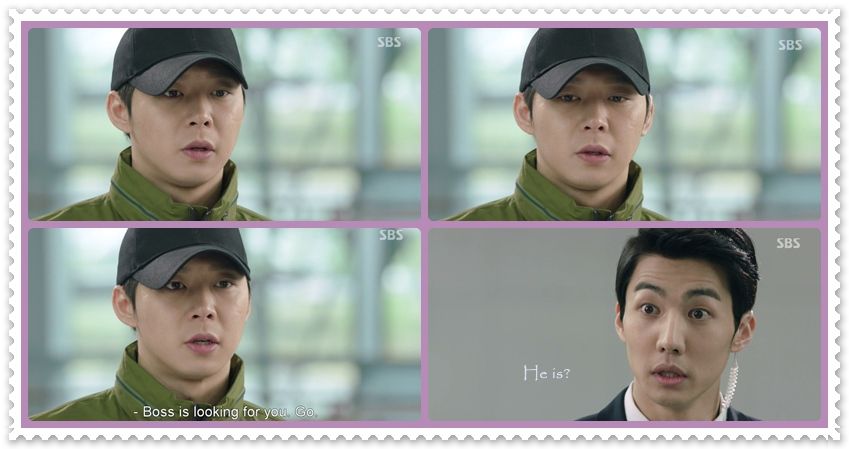 N the sound of Tae Kyung's voice when said that "How would I know" was cute. XD….It's like hei…U must hurry go from here.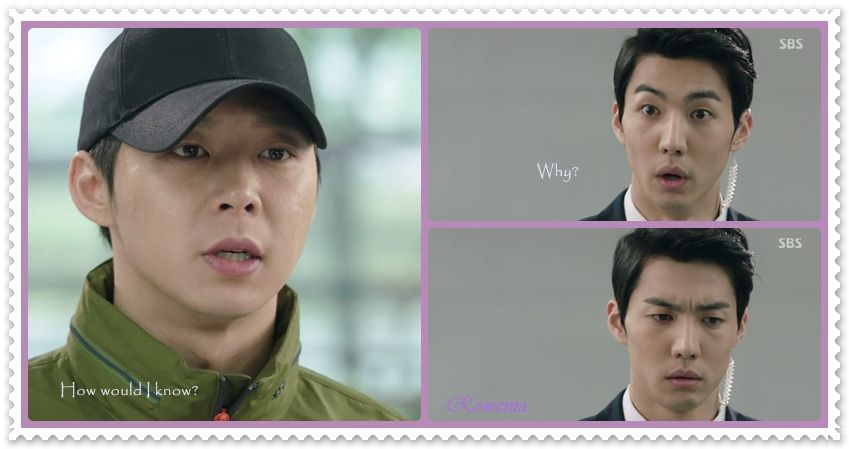 TK:"Pali….pali…..GO"… then he look at BW n check her expression. Meanwhile BW was kinda suspicious about everything that TK said. XD…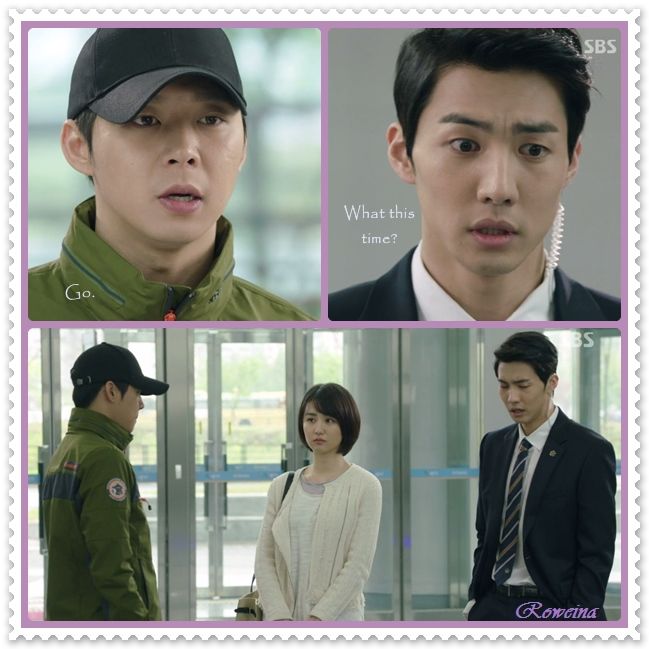 N after everything he said, TK never look at his friend again. LOL….Focus only to Bo Won…..aahhh…..the offer for the coffee still there. XD….n off course she will say OKAY.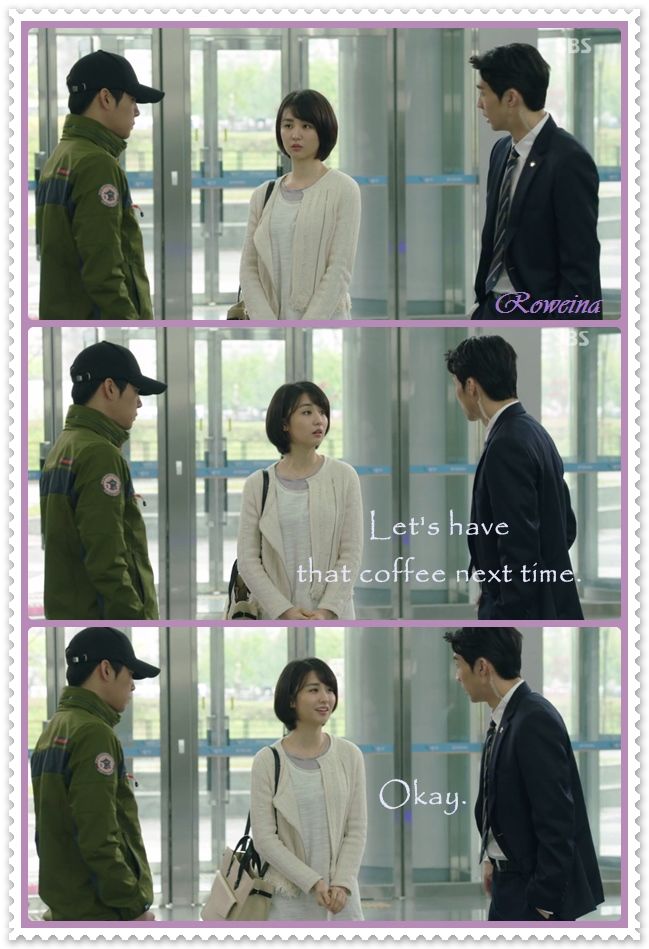 See? Still keep looking at her. XD…ooohhh…Poor Mr. Park…..XD…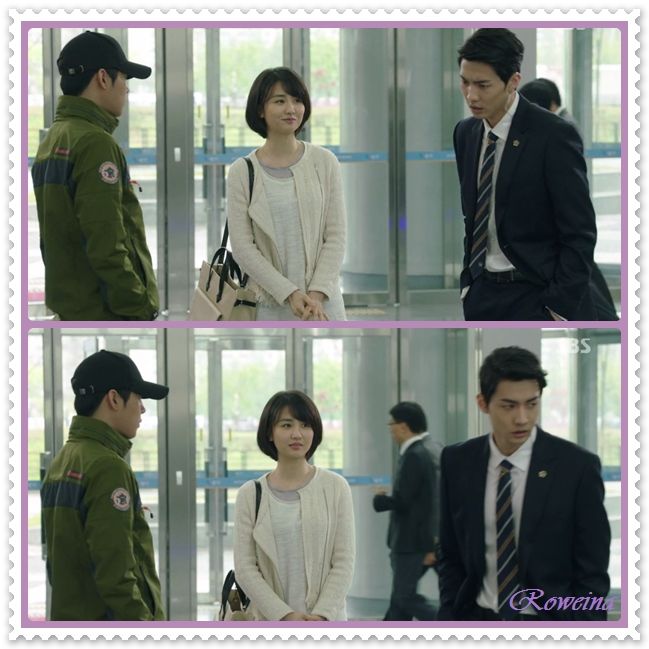 N finally when he went away, TK look a glimpse to him. XD…BW:"….aahh, what should I say?"…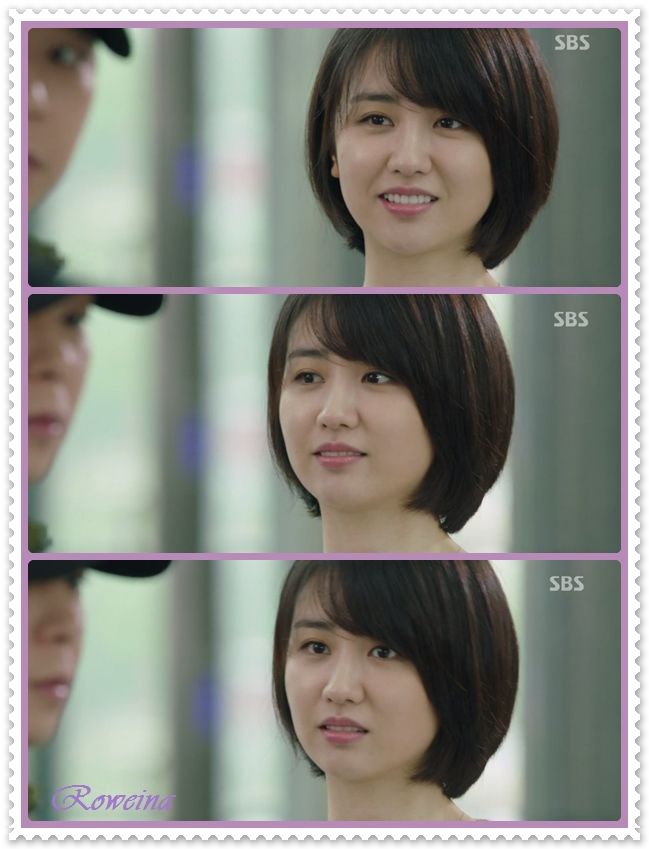 While Tae Kyung…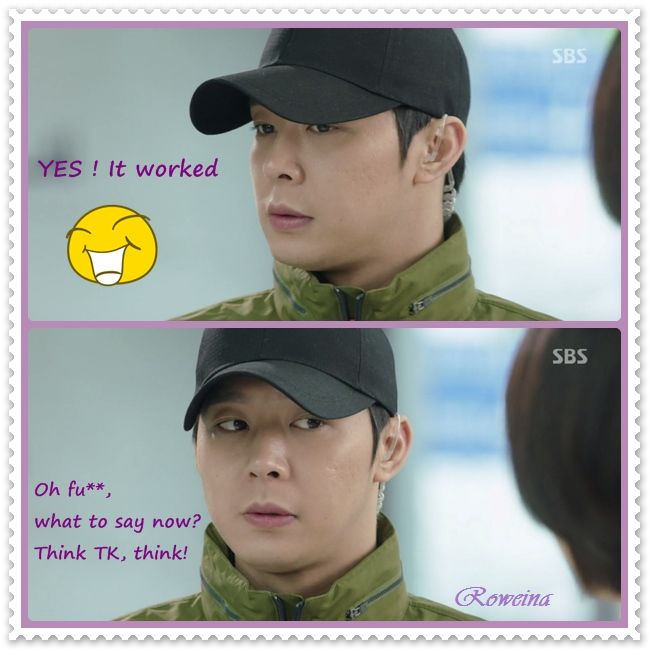 Aaahhh….Bo Won nervous again….cant look at him.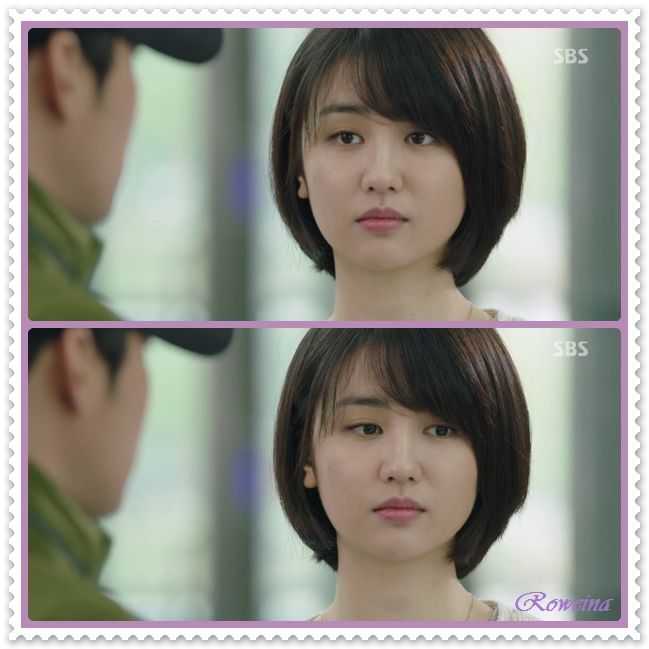 Then Tae Kyung…
Ahhh, so the suggestion was just go to nearest cafe…n what is that? that greeny food thinghy? Aahh….so its a new news for him n WOW….Tae Kyung…..U said that so U really have a plan to see her. YYYEEEAAAhHHH….n now often coz she's near U.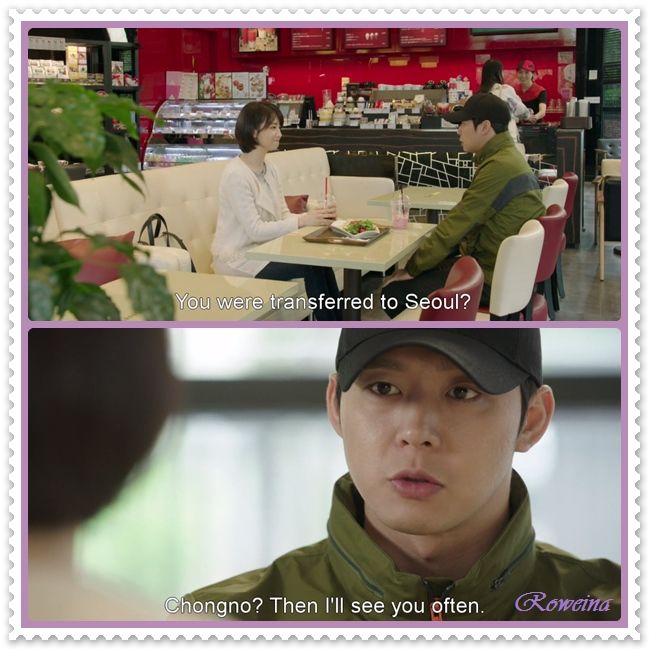 That "Yeah" from Bo Won was a relieved. "So, he really want to see me"n Tae Kyung also looks happy hear that news.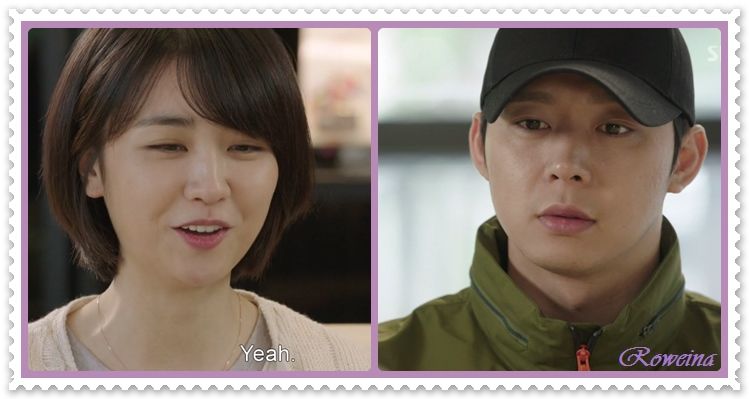 BW:"ahh, its time to know how is he"….n Tae Kyung also looks happy now…..back to Blue House. N Tae Kyung….aigoo…..U turn off her spirit to ask U go to Dinner.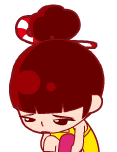 N after that BW kinda lose focus, LOL….Didnt understand TK's question. LOL….n made TK must clarify his question.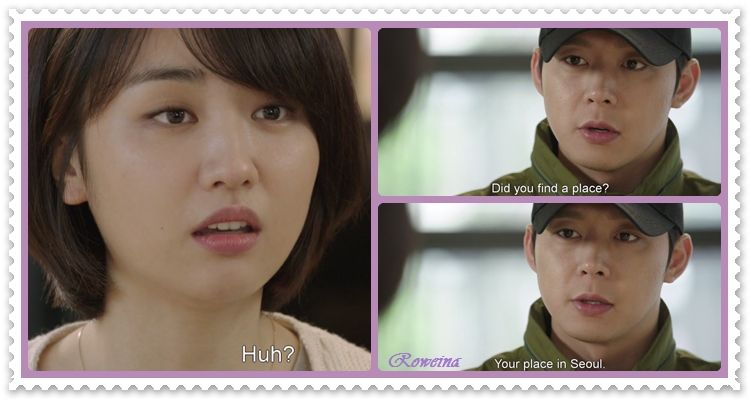 LOL….why ur expression like that Bo Won? U told Tae Kyung that U still searching, so U want him accompany U to search?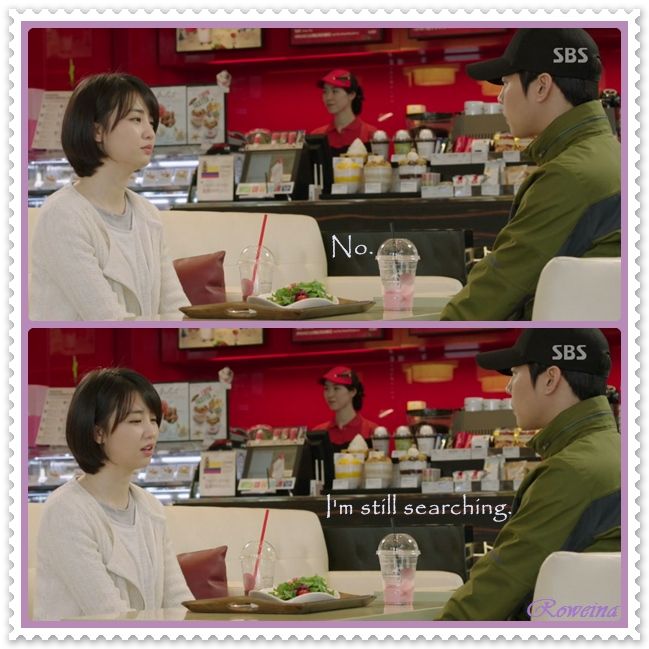 N there U go, Tae Kyung looks automatically say that. Think that his quick reaction coz he know something will happened if she too close to him. LOL….But then he realize that can be so suspicious. XD…n Bo Won surprise to hear that.
N Tae Kyung…U will regret that U gave her an idea about that.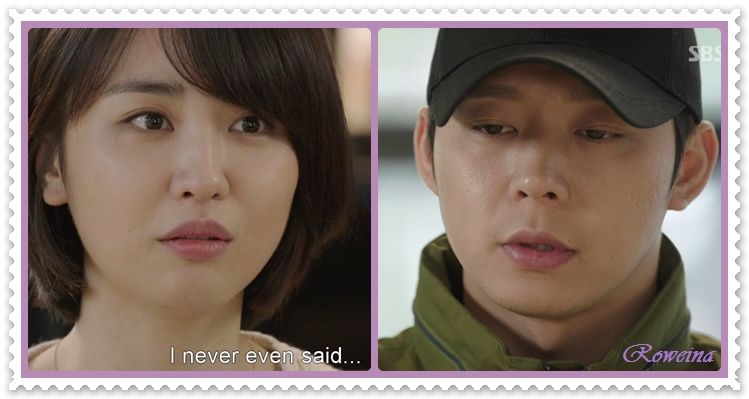 N LLOOLLLL….Cant protect her any longer. She's a police n she can protect herself n thats not your job to protect her. But protect her from who? FROM U? LOL…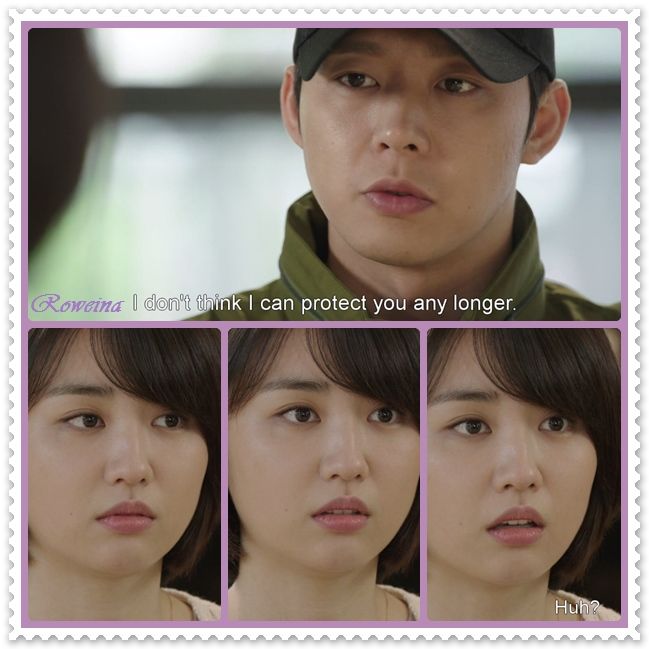 N that wooden sword will useless. XD….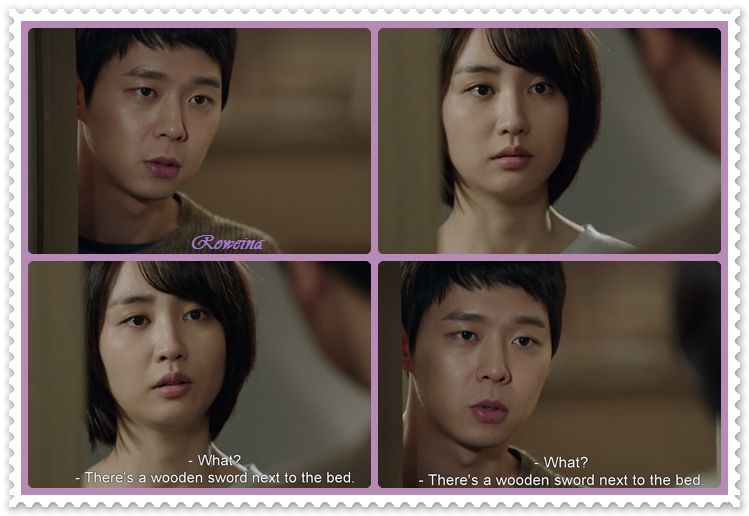 n once again, he realize that he's too obvious. XD….n back to work is a good excuse. LOL…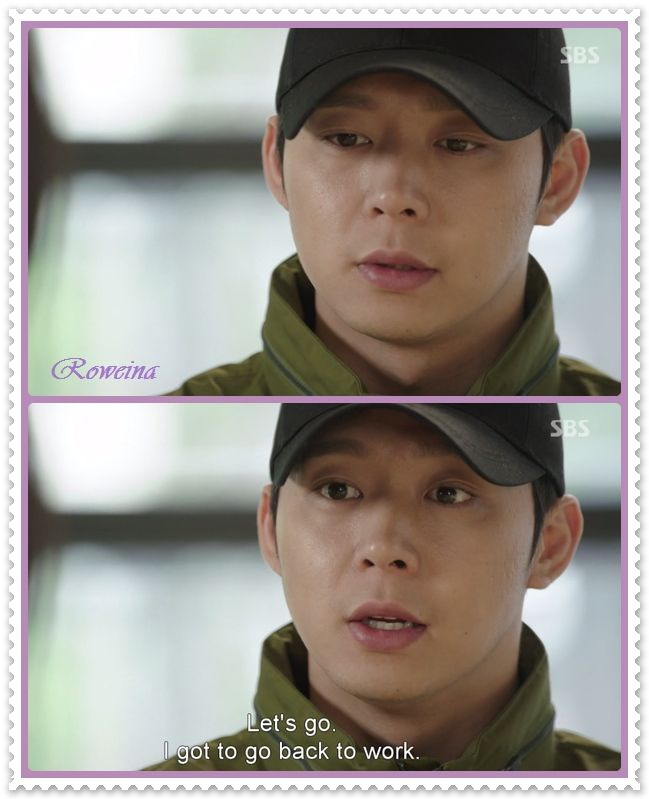 N then finally Bo Won can read underline his word. XD…She can understand Tae Kyung's unspoken word. Love U coz of that Bo Won…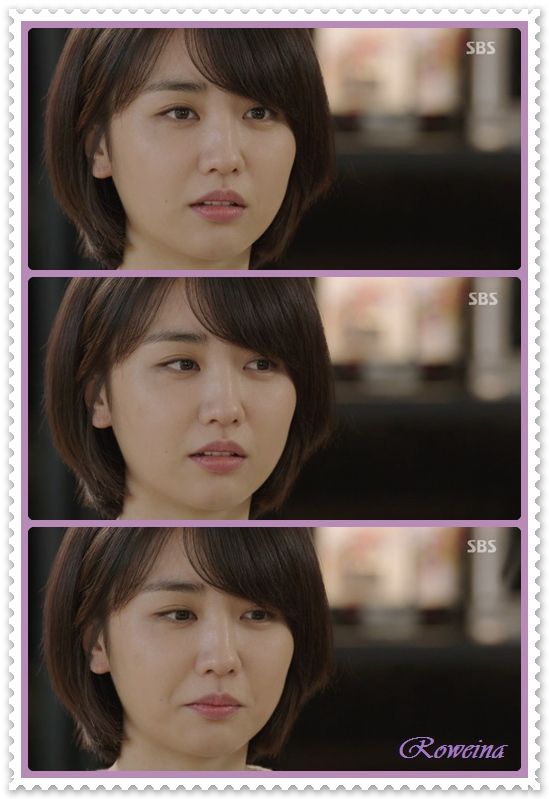 Now its time for Tae Kyung to get nervous. LOL….especially when see BW's smile…..He knew that she understand what he means, so must hurry to leave but off course must give her an order. Call me, OKIE…..aahh…Tae Kyung, U dont need to ask her that coz like always, she always call U. LOL…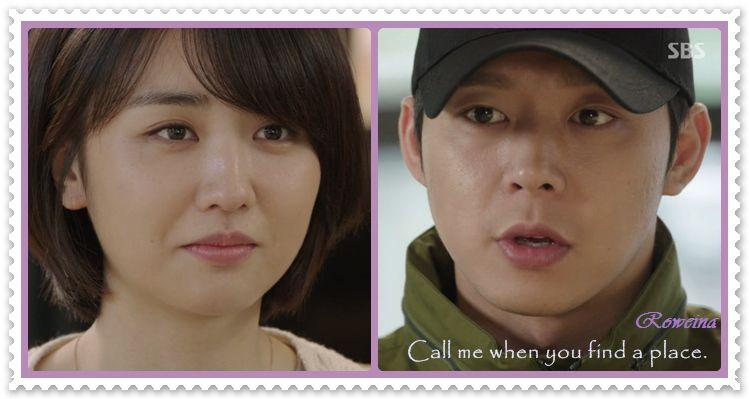 N OMG……the final order. XD……POSSESSIVE Tae Kyung. XD…..Ur smile only for me. LOVE the jelly Tae Kyung…..XD…..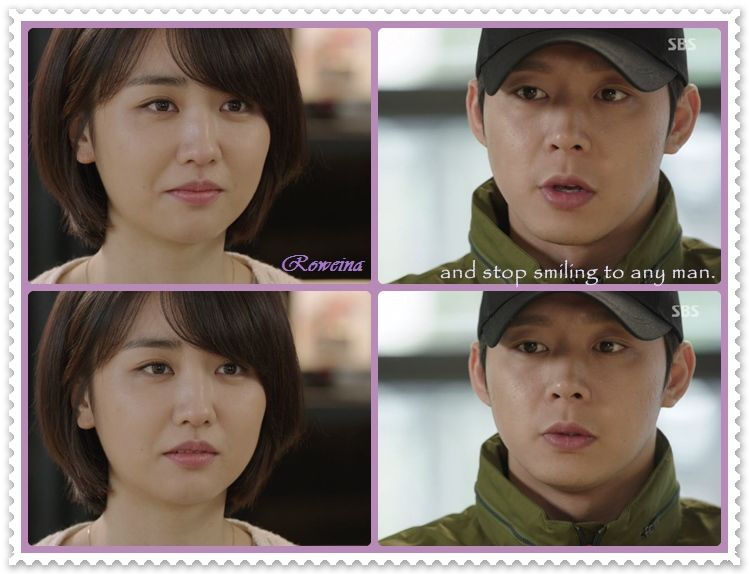 OKIE better leave now….LOL…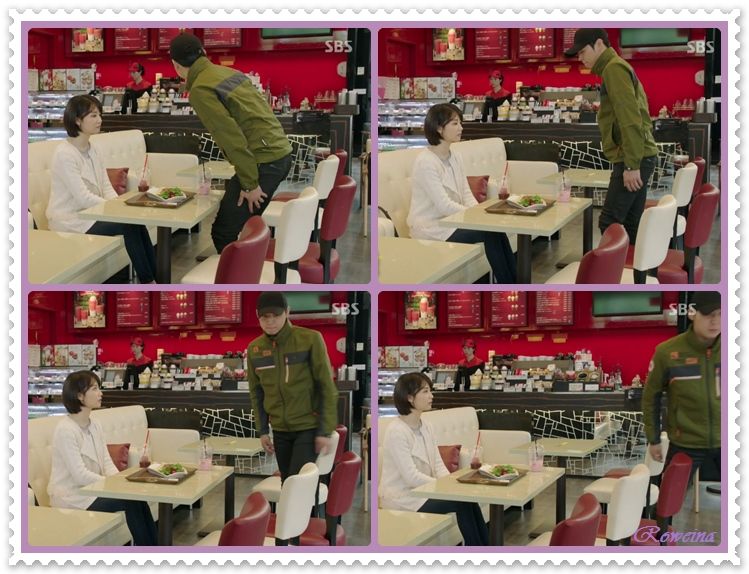 Kyyyaaaa….Love Bo Won's smile….
N Tae Kyung, this one is for you from Bo Wonnie…n I'm glad that finally we can see that smile at the end.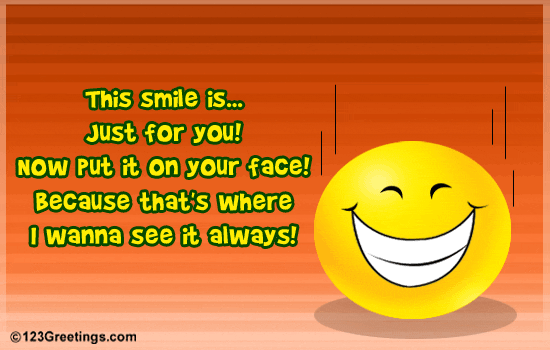 N now even he can smile to Cha Young….There is no others feeling beside just a friend. So, he can smile easily.
hahhaa….Cha Young…..what an answer? XD…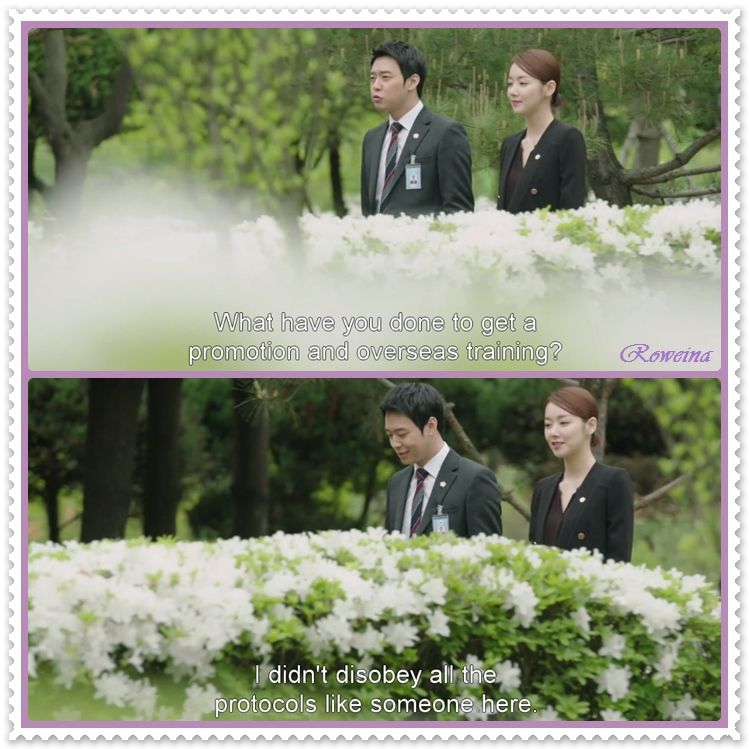 Ahhh…I knew it that they talk about Pres. Lee….aahhh, relieved then, he's still alive.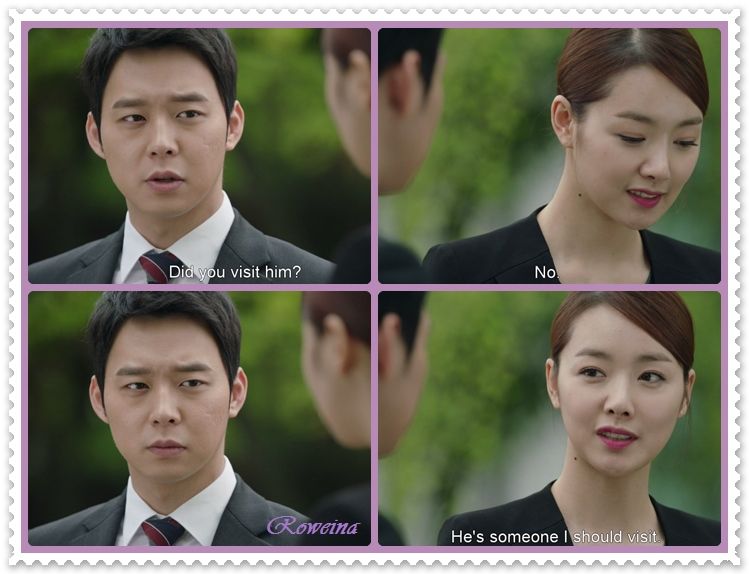 N this was the 1st time Tae Kyung offer his hand. LOL….
bye2 Cha Young….Now Tae Kyung can focus only to Bo Won. LOL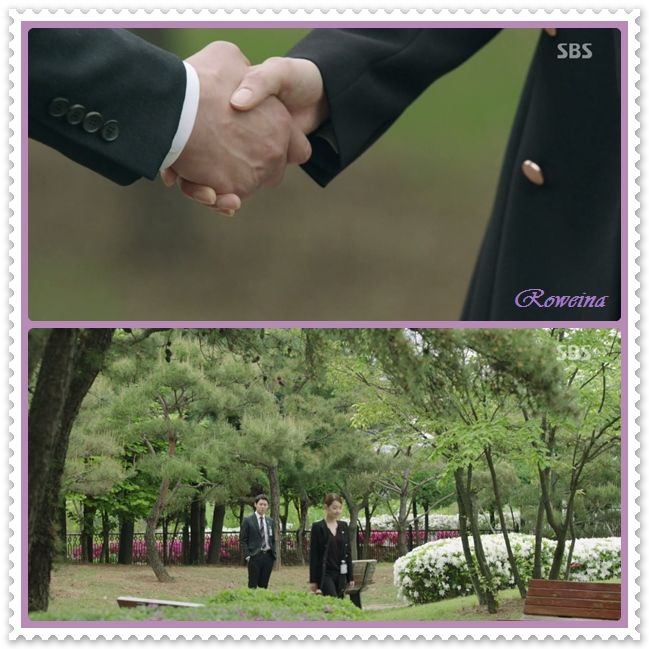 Oh Gosh….how ChunNi can make those expression? I dont know what should I call about his expression. LOL….
N LOL…..his answer….
He's worry to give wrong answer so must look at Leader Ham.
Aahhh….I likey that Pres. Lee tease him.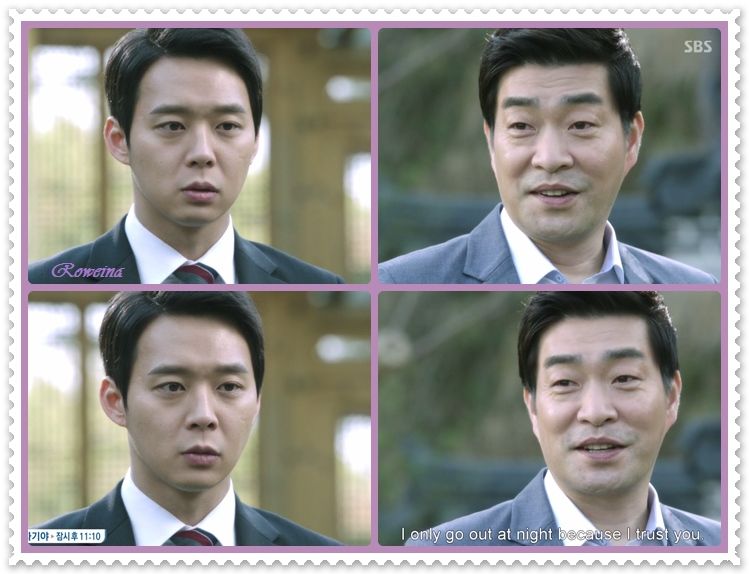 N wow, actually we can know what will happen later? Leader Ham didnt say anything. Just smile but Tae Kyung said YES.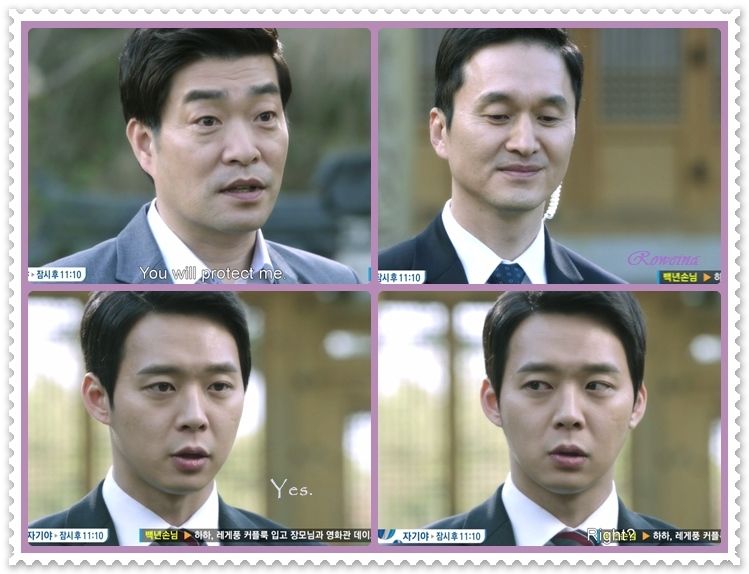 N YES, he really did that. Protect him.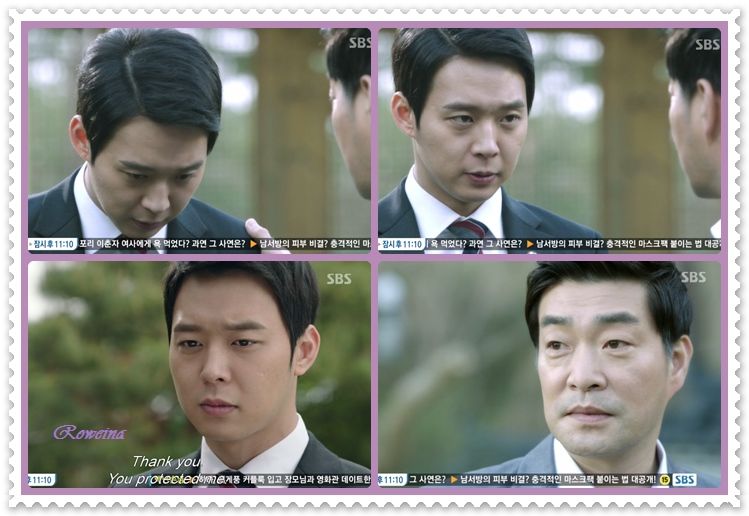 Aahhh…its good that Pres Lee is fine n Tae Kyung really can smile now.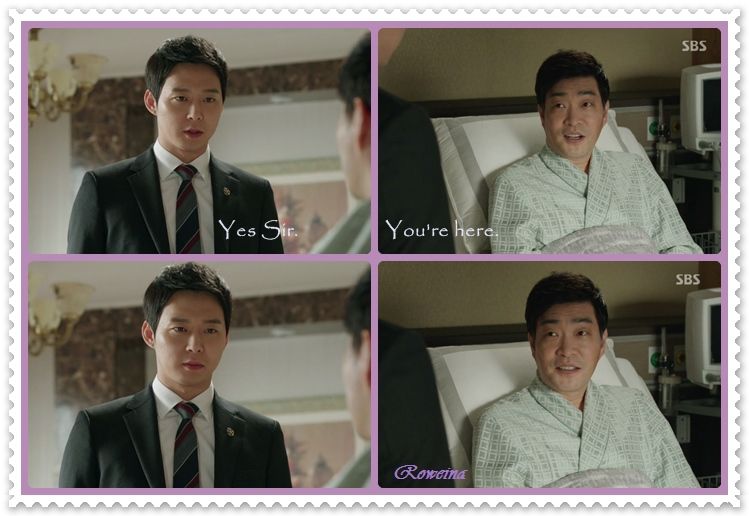 Okie, Tae Kyung is the guess here so he just sit n Pres Lee who pour that tea. XD…n Yes, Tae Kyung is the man that can kept his word.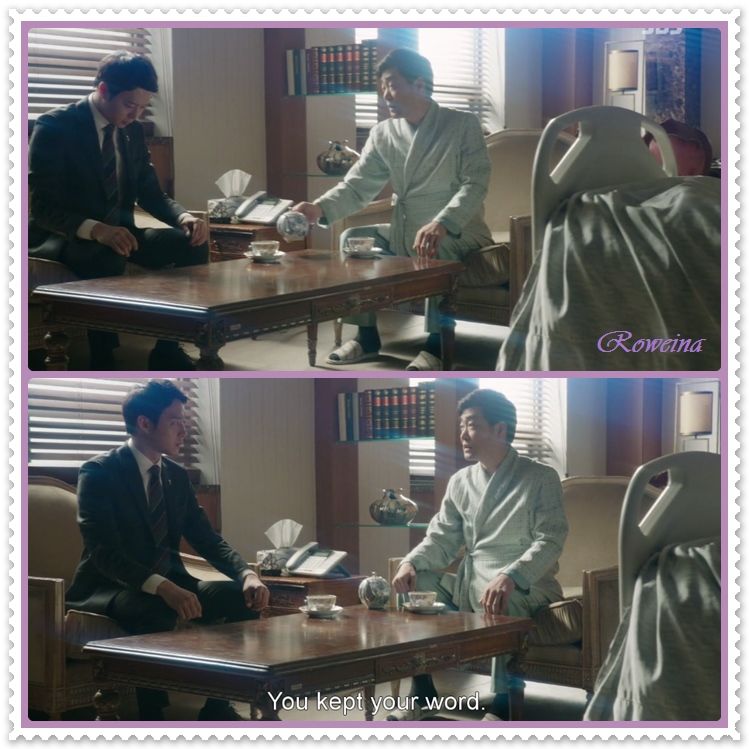 Glad that U change ur mind.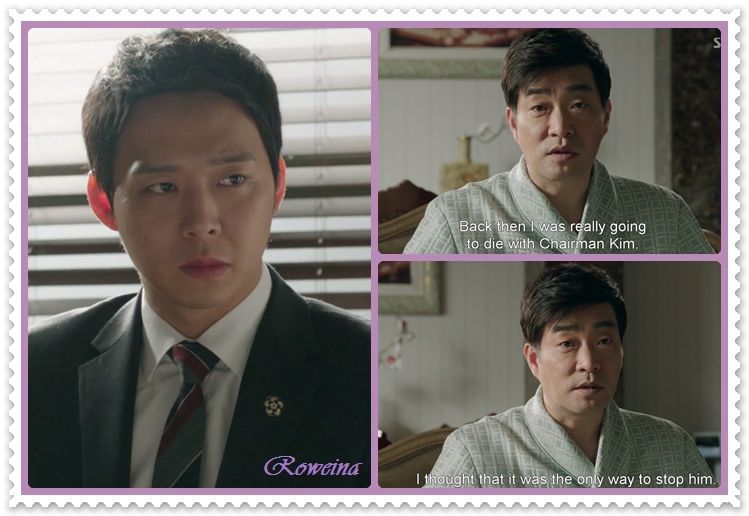 Aahhh…guilty Tae Kyung.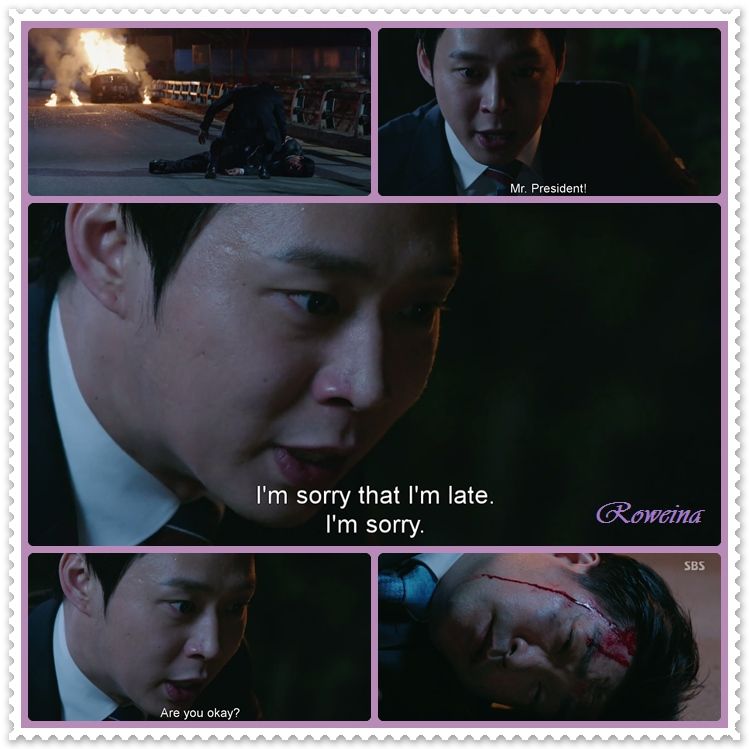 Aahhh…its kinda hard for Tae Kyung did that coz of his injury arm.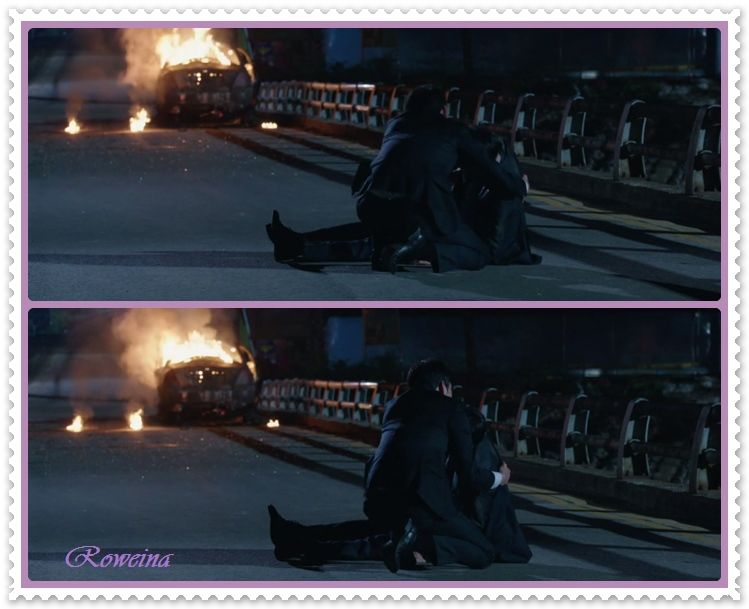 YES…Mr. Pres…thats the spirit.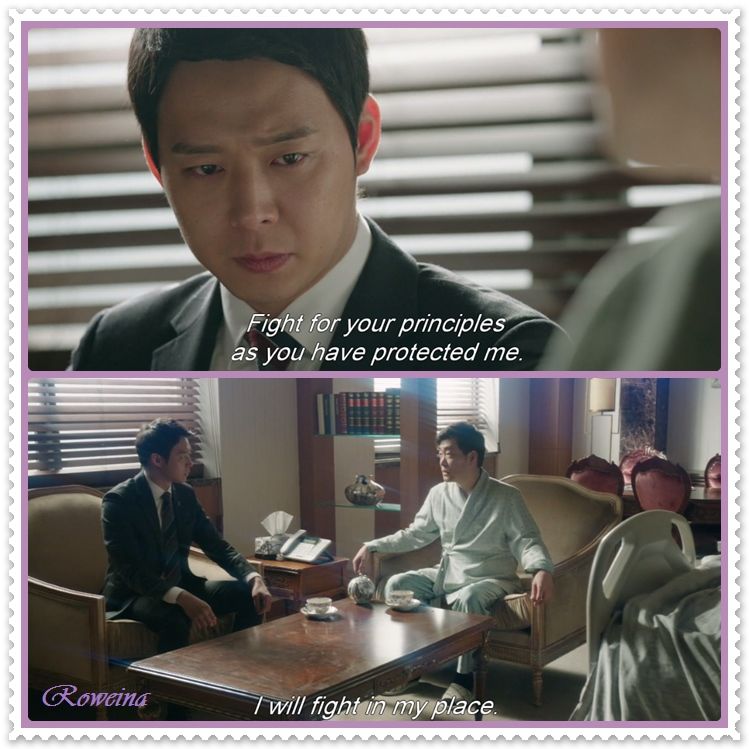 And we got a Happy Ending. Yeaayyyy….Btw, ahh….the lady with short hair n the man that took pic with ChunNi still alive. I thought they already die.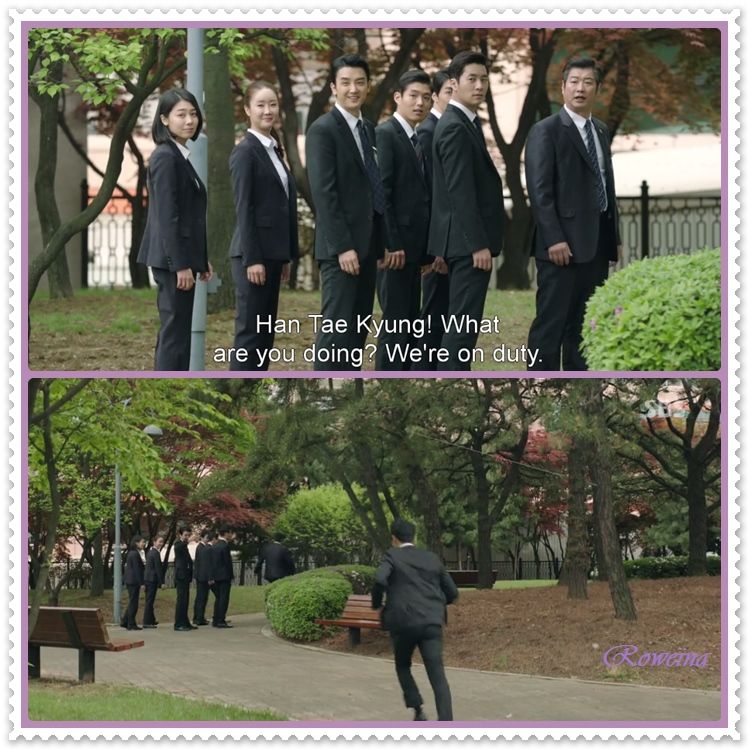 Back to work again but those 9 days will still remain n gave him learning. He's "grow up" now…
The Things
My number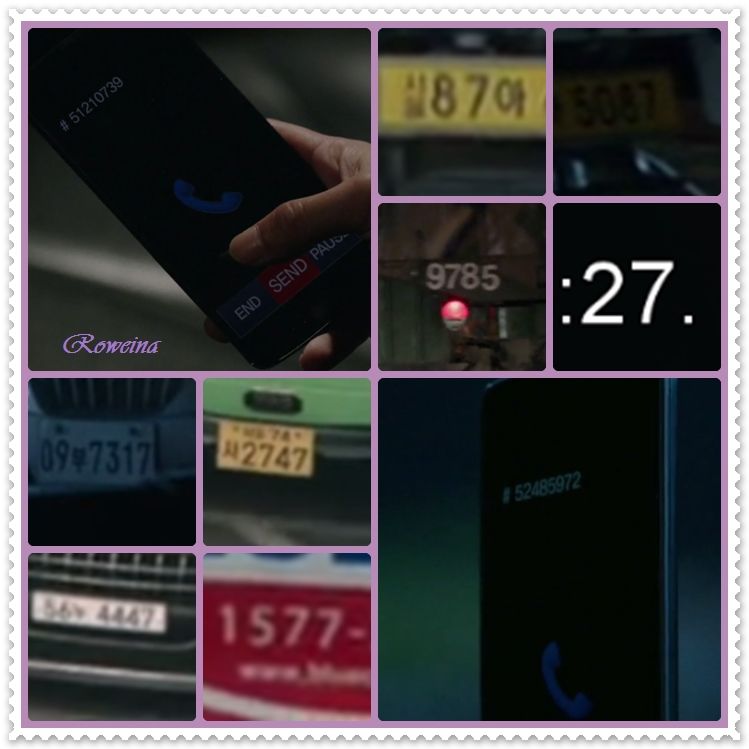 N ChunNi's eyelashes……LOVE IT.
The Tribute for HAN TAE KYUNG
OOOOhhhh My….Why wearing suit like that can looks soo sexy?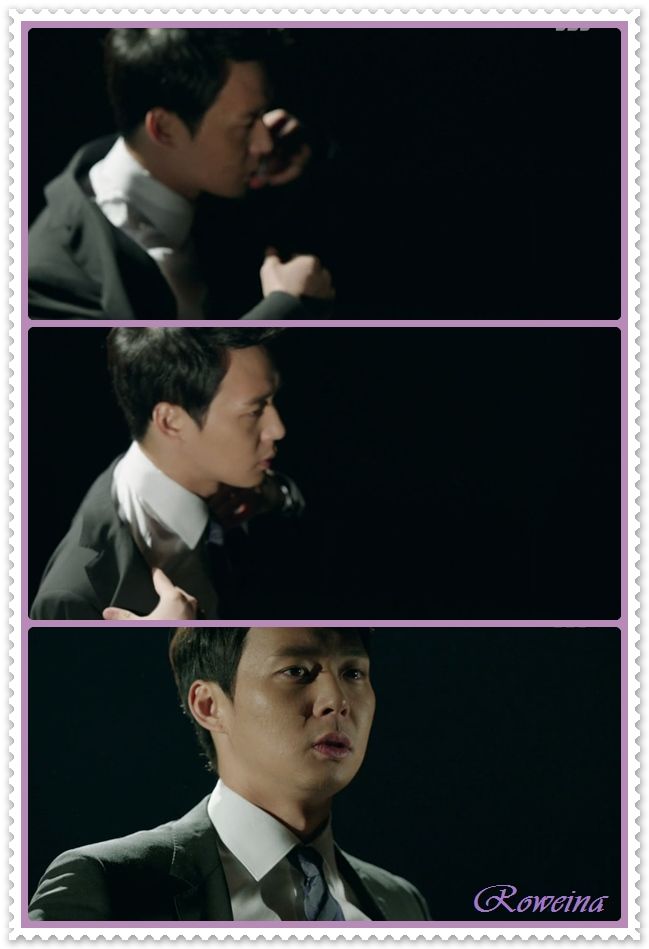 Aahhh…so cool…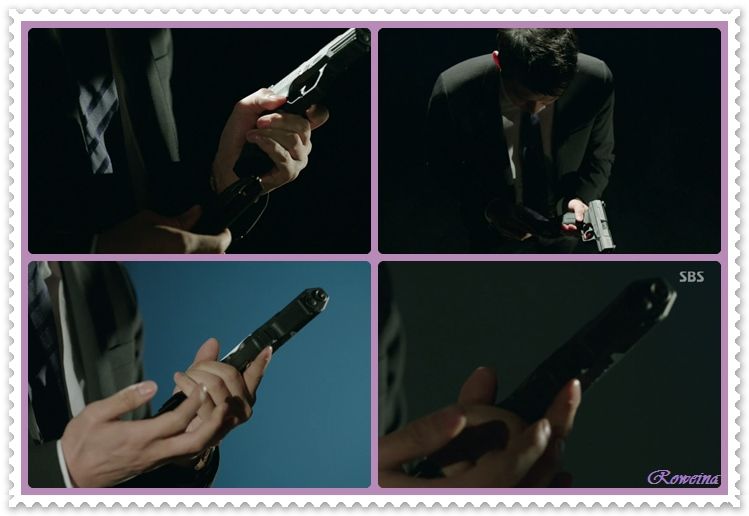 ChunNi's ear….XD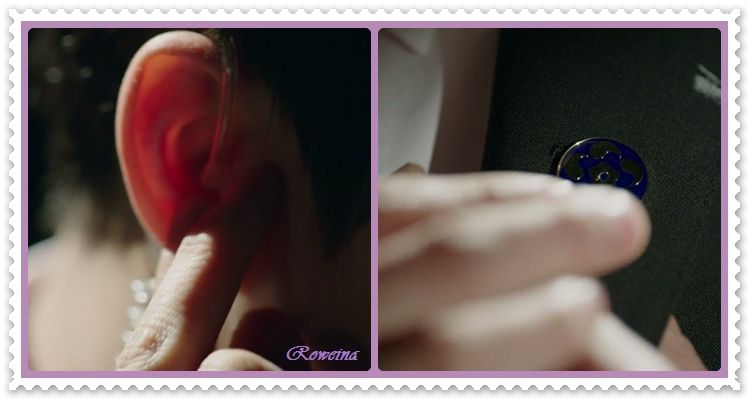 Ahhhh…..ChunNi's eyes…aaihhh, why I never notice that his eyes isnt that black? Thanks 3 Days that often give close up shoot.
Ahhh…the Model Bodyguard's walking…
Ooohhhh, no one stalking U Tae Kyung….XD…but love his gaze.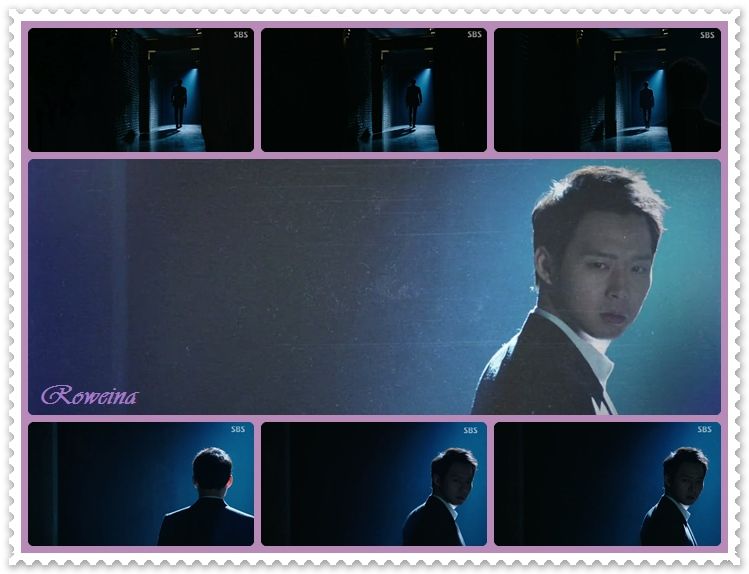 What a perfect ending scene……Our Bodyguard Han Tae Kyung.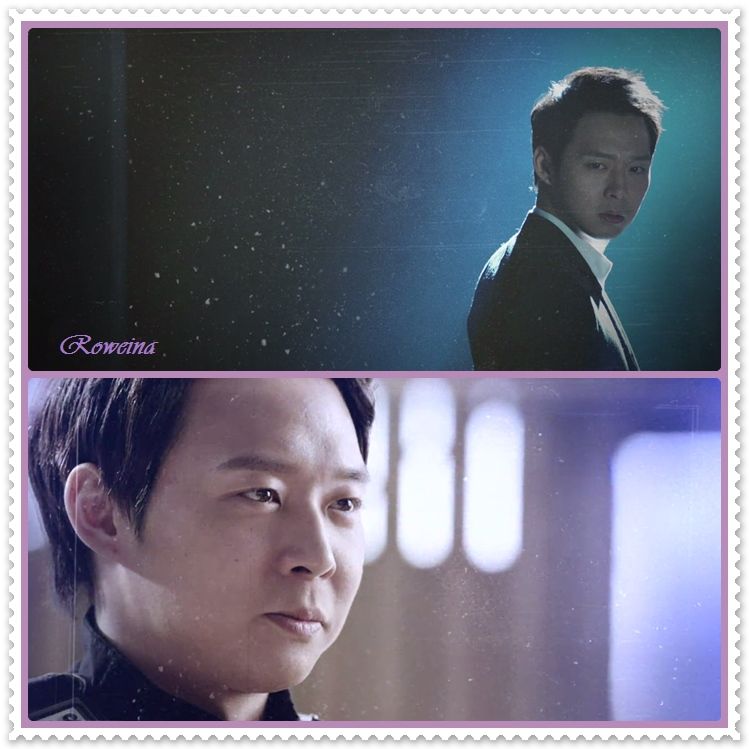 End of 3 Days 8th week

N…….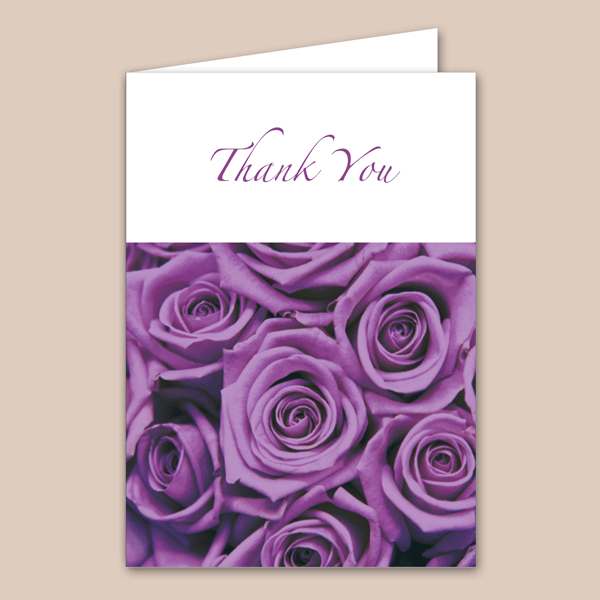 for all of U who read my recap n give comments. I really appreciate it.
My Thank You respresent the flower n the card for Tae Kyung. Never thought that Tae Kyung can be romantic like that. XD…..