Finally watch eps.1 & 2 with Eng Sub.
I like it. The acting, the cinematography, the soundtrack, the directing, the scipt, the momorable line....
About the rating, PLEASE BE MORE POSITIVE. Really depressed when come to the thread & read the negative comment.
Is there any K-Drama lately which has the same theme with MY (melodrama, beginning with child actor) had high rating on the beginning episodes?
For the question " Is Han Jung Woo A Detective Version of Real Yoo Chun?' .....I think Yes, it is.....hehehehe.....
The writer really a CHUNSA.
So, as usual, I share my thought about eps.1 & 2 which I like.....
The Opening
....
I like the opening concept. Not just like common opening that just only show the artist face & their name.
I am not an expert on cinematography but I think it is really good.
Like the back concept & can see Chun lips very close, hahaha.....
This image has been resized to fit in the page. Click to enlarge.
I am sure this will not be the ending of MY. The blood on his forehead is because he get shoot but it is nearly/almost shoot.
Then he remember his old memories.
The Hair
....
Actually I like the "hide behind hair" concept. It give us creepy feeling & compassion.
Looking forward what will happen with her & made her change to a new LSY who never hide behind her hair anymore.
The Scar
I think their scar will have a part of their encounter later and I want a scene like this...
JW put on shoes on LY's feet.
The Acting
....
This image has been resized to fit in the page. Click to enlarge.
I like her stare.
The crying scene......I think I can understand why SY run.
Han Jung Woo...


I hope when they want to show us the scar on his shoulder next time, it will be on shower scene, hehhee.....
Happy and sad HJW.
How many time YJG must do this scene?
JungSoo couple
......btw, what is our couple name? JungSoo, WooYeon, JungYeon?
I hope there will be another memorable scene like that later. I really like the pinch scene. Also this scene.
The Kiss
.....
This image has been resized to fit in the page. Click to enlarge.
OOOOHHHH.....the kiss scene was so cute.
The Ending
....
I like the ending scene. I hope the ending on eps.3 will be another teenage JungSoo and on eps.4 will be LSY.
Samsung
......
Another YC's serie with Samsung Galaxy Note. Looking forward the Note 2's performance.
I think LSY as a designer will be use it more.
The OST
......
I really like the song. Replay it so many times. Looking forward for the OST part 2.
Park Yoo Chun & Kim So Hyun (Lee Soo Yeon)
......for me the sounding of So Hyun & Soo Yeon is similar, hehehe....
And finally she have a scene with Chunie.....I think she slept on that night with a very happy feeling, hehhee....
and find this on YC's old vid. It's another Soo Hyun....hahaha....
Chunie
.....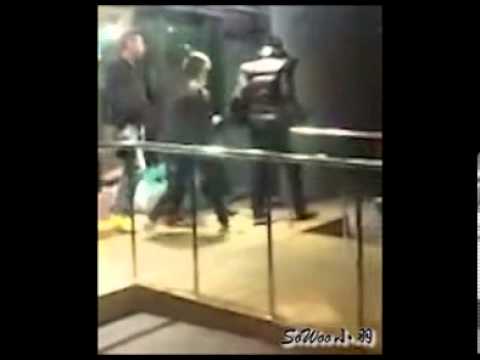 I like to see him with his script anywhere he go.
I am not a crybaby but maybe on the next episode I will Cry....
SO MISSING YOU FIGHTING
........